About Serangoon
What's in Serangoon? There's the ever-crowded Nex, the pretty houses in Serangoon Gardens, and the reason most people head to Serangoon in the first place: Chomp Chomp. But the residents of Serangoon have a secret: some of Singapore's best hidden cafes can be found here too.
From Korean bingsu to Aussie grub, here are 17 new reasons to visit the sleepy neighbourhood of Serangoon!
1. SYNC Korean Tapas Bar
At Serangoon Gardens, savour Korean cuisine amidst the predominantly Western dining scene at this tapas restaurant. Run by the same owners behind the Westgate outlet, everything about it screams Korean: Korean songs in the background, and TV screens showing K-dramas!
Source
Their tapas includes the Sogogi Jowl ($10.90), a char-grilled beef jowl, and Samgyupsal ($10.90), a char-grilled pork belly with scallion salad and chilled yuzu dressing. For bigger portions, try the Dak Gar-Bi ($38.90) – Spicy Chicken Paella with onions, mushrooms, cabbage, sausage and kimchi that's meant for sharing.
Round it off with the Hotteok ($8.90), a pan fried chewy sweet Korean pancake with banana foster, or the Misugaru lava cake ($8.90). Read more about our review here.
Address: 12 Maju Avenue, Serangoon Garden Estate
Website: https://www.facebook.com/syncbistro
Telephone: 6282-0612
Opening Hours: 3pm to 11pm (Sun to Thurs), 3pm to 12am (Fri, Sat, PH and eve of PH)
2. The Coffee Daily
If you're looking for the prettiest, most drool-worthy rainbow cake in Singapore, it's found here! Besides rainbow cakes alone, the cafe also serves sandwiches such as Smoked Salmon with Scrambled Eggs ($12), and Molten Lava Cake ($7.90). To get you reminiscing about your childhood, they even offer complimentary old-school iced gem biscuits!
Address: 75 Brighton Crescent
Website: https://www.facebook.com/thecoffeedaily75
Telephone: 6284-8894
Opening Hours: 12pm – 10.30pm (Mon – Thu), 12pm – 11.30pm (Fri), 9.30am – 11.30pm (Sat), 9.30am – 10.30pm (Sun)
3. Relish
Professional burger specialty, Relish is a modern take on Singaporean cuisine. Ex-lawyer turned professional chef Willin Low has coined his cuisine 'Mod Sin', serving up unique burgers such as Chilli Soft Shell Crab ($15.60), Chicken Satay Burger ($14.60) and their traditional Wild Rocket Beef Burger ($14.80). After the burgers, give their signature Strawberry Cheesecake ($9) a shot!
Address: 1 Maju Avenue, #02-07/09 myVillage at Serangoon Garden
Website: http://www.wildrocket.com.sg/relish.html
Telephone: 6634-3422
Opening Hours: 12pm – 3pm, 6pm – 11pm (Mon – Fri); 12pm – 11pm (Sat & Sun)
4. Yogiyo Korean Fried Chicken
Yogiyo Chicken is a popular franchise from Seoul. Brought to Singapore by a Korean lady boss, they specialise in Korean fried chicken with 5 different sauces available: crispy, sweet, sweet soy, hot soy, and fire hot. As each order is prepared on the spot, you're guaranteed piping hot fried chicken! There's also a small selection of complimentary Korean noodle and rice dishes.
Address: My Village, 1 Maju Avenue, B1-K1, Singapore 556679
Website: https://www.facebook.com/yogiyochicken/
Telephone: 9617-9785
Opening Hours: 11:30 am – 10pm
5. Chillax Massage Cafe
If you are wondering if this cafe offers massages, it does! Chillax Massage Cafe is a dual-concept cafe and massage parlour housed in a two-storey shophouse. Get a $10 10-minute hand massage while waiting for your friends, or if you feel like pampering yourself, get a two-hour full body massage ($105) by trained therapists.
Chillax also offers memorable food, such as the Wagyu Beef Rosti ($22), Chillax Carbonara ($18), Root Beer Wings ($9) and even Adult Milo Godzilla ($15), a combination of vodka and milo dinosaur.
Address: 28 Maju Avenue, Singapore 556698
Website: https://www.facebook.com/chillaxsg
Telephone: 6244-5529
Opening Hours: 3pm – 1am (Mon – Thur), 4pm – 2am (Fri), 11am – 2am (Sat), 11am – 12am (Sun)
6. Artease
If you're stuck in a rut, this is a quiet space where you can people-watch and take a breather. Artease offers a whole range of teas and coffee, from their famous Salted Caramel Milk Tea (from $4) and Caramel Popcorn Roasted Rice Tea (from $4) to their signature Honey Espresso ($4.50). Pair your drinks with a grilled cheese sandwich, brownies, or a tofu cheesecake!
Source
Address: Blk 261 Serangoon Central, #01-29 Singapore 550261
Website: http://www.artease.sg/
Telephone: +65 9664 6255
Opening Hours: 11am – 11pm
7. Nunsongyee
One of the latest Korean food crazes to hit the island, bingsu is a glammed up version of ice kachang, complete with a signature scoop of ice cream . But unlike ice kachang and other versions of bingsu, Nunsongyee's bingsus are made from milk instead of shaved ice. And if its name is anything to go by, it tastes like snowflakes (Nunsongyee) too!
Their signature bingsus are the Snow Flake Black Sesame ($18.90) and Injeolmi Bingsu ($14.90), but while you're there, try their Signature toast (from $8.90) and Korean Rice Cake (from $6.90) as well. The ingredients are handpicked by the owner's mother and flown in from South Korea, so you're guaranteed an authentic Korean taste!
Address: 45 Burghley Drive #01-04
Website: https://www.facebook.com/pages/Nunsongyee-%EB%88%88%EC%86%A1%EC%9D%B4/368517929996835
Opening Hours: 12am – 10pm (Tues-Thurs), 12pm – 11pm (Fri), 10am – 11pm (Sat), 10am – 10pm (Sun)
8. Arbite
A is for… Arbite! With a huge window that stretches across the width of the room, there's plenty of natural sunlight for you to capture the perfect Instagram shot. Their menu is a fusion of Asian and Western cuisine, with dishes like the Beef Rendang Tagliatelle ($23.90) and Asian Spiced Lamb Shank ($22.90), alongside other interesting desserts like the Liu Sha French Toast ($9), Gula Melaka Tiramisu ($8) and Piña Colada Crème Brûlée ($7)!
Address: 66A Serangoon Garden Way, Singapore 555962
Website: http://www.arbite.com.sg/
Telephone: 62870430
Opening Hours: 11.30 am – 3pm, 6pm – 10.30pm (Tues – Fri) / 11am – 10.30 pm (Sat & Sun)
9. Little Wimbly Lu
How many of us have tried navigating the confusing roads from Lorong Chuan MRT station to Wimbly Lu? With Wimbly Lu's second and smaller outlet at Serangoon Gardens, you'll no longer get frustrated by Google Maps.
Little Wimbly Lu offers a smaller selection in smaller portions – perfect for sampling their bestsellers at one go. You haven't been here till you've tried Little Waffle ($4), Root Beer Float Cake ($6.40) and Lemon Meringue Pie ($7.40)!
Address: Little Wimbly Lu @ myVillage, 1 Maju Avenue, #01-09/10
Website: https://www.facebook.com/littlewimblylu
Opening Hours: 11am – 11pm (Mon-Thu), 11am – 1am (Fri-Sat), 11am – 11pm (Sun)
10. The Little Family Cafe
Before you dismiss this as yet another waffle and ice cream cafe, have a closer look at the menu. Thai milk tea, coconut, chendol and banana nut crunch are not your usual run-of-the-mill flavours. Bring your folks out for a meal here to enjoy a 10% discount offered to guests dining with their families!
Address: #01-199 , Blk 253 Serangoon Central Drive, Singapore 550253
Website: https://www.facebook.com/pages/The-Little-Family-Cafe/369436506550470
Opening Hours: 11am-10pm (Tue-Thu); 11am- 11pm (Fri & Sat); 11am-10pm (Sun)
11. Sun Ray Cafe
Sun Ray Cafe is a pet-friendly cafe you can bring your pooch to. And as not everyone is a pet-lover, the cafe is split into two main rooms – one for owners with pets and the other for humans alone. They are serious about delivering quality food too: their chefs have 10 years of experience on average, their staff attend barista courses, and they even roast their own coffee beans!
Address: 79 Brighton Crescent Singapore 559218
Telephone: (65) 6283 8700
Website: https://www.facebook.com/SunRayCafeSG
Opening Hours: 6pm – 11pm (Mon & Tues), 11am – 11pm (Wed & Thurs), 11am – 12am (Fri), 10am – 12am (Sat), 10am – 11pm (Sun)
12. Milkissimo
Milkissimo is Nex's latest ice cream parlour, offering Italian-style ice cream made from premium milk produced in Hakodate City, Hokkaido. Their range of ice cream flavours is amazing: fondant chocolate, northern hascup (sweet berry honeysuckle), arancia rossa (blood orange), cream cheese, pineapple and basil, and sakura cherry blossoms!
Address: NEX, 23 Serangoon Central, #02-13A, Singapore 556083
Website: https://www.facebook.com/MilkissimoSingaporeNEX
Telephone: 6416 6366
Opening Hours: 10:30am – 10:30pm
13. Oblong
The highlight of Oblong is its red velvet waffles – yes, it may simply be red food colouring and a hint of chocolate, but it comes with cream cheese too! With flavors like Asahi superdry, cat mountain king, beetroot grape and teh tarik, the selection's novelty is a huge draw among patrons.
Address: 10 Maju Avenue
Website: https://www.facebook.com/oblong.ice.cream
Opening Hours: 12pm – 12am (Sun – Thurs), 12pm- 2am (Fri & Sat)
14. Naomi Kitchen
A slice of cake can easily cost $7 and above, but the pastries at Naomi Kitchen are a steal. The Fruit Cakes (from $2.80) are light and fluffy, while their Specialty Fruit Roll ($1.20 – $2.80) comes in an assortment of flavours: mocha red bean, yam, lychee, durian, coffee walnut, and strawberry mango pudding.
Furthermore, their products are customisable for special events! Animal cookies, Hello Kitty swiss rolls, a Superman birthday cake – your imagination is the limit.
Address: Block 264, Serangoon Central, #01-203, S(550264)
Website: https://www.facebook.com/KitchenofNaomi
Telephone: ​93213688
Opening Hours: 9 a.m. – 9.30 p.m.
15. Sunday Market
Minimalistic designs are a common sight in the Singaporean cafe scene, but Sunday Market stands out with its combination of decorations, designs, and knick-knacks without being too cluttered. Check out its Asian fusion creations, like Beef Rendang Toast ($15.90), Spicy Tom Yum Prawn ($15.90) and its best-seller Bangkok Toast ($10.90). If you're up for it, try their Philidelphia Cheese ice cream ($3.50)!
Address: 22 Lim Tua Tow Road, Singapore 547772
Website: http://www.sundaymarket.sg/
Telephone: 6287 8880
Opening Hours: 1pm – 10pm (Mon – Thu), 1pm – 11pm (Fri), 11am – 11pm (Sat), 11am – 10 pm (Sun)
16. Plonk
Plonk, an Australian slang for cheap wine, is an open and airy two-storey restaurant that epitomises Australian in both origin and style. Besides the variety of sandwiches, gnocchi and risotto, the tapas menu consists of Mediterranean fare, such as Bilbao chorizo, mushrooms, champagne vinegar ($11) and Patatas aioli, roasted garlic mayonnaise ($7).
Address: 7 Maju Avenue, Serangoon Garden
Website: http://plonk.com.sg/
Telephone: 6286 4688
Opening Hours: 10am – 3pm (weekdays), 5 – 11pm (Mondays to Thursdays), 5pm – 1am (Fridays), 9.30am – 2am (Saturdays), 9.30am – midnight (Sundays)
17. Rokeby Bistro
A laid-back place to enjoy Australian gourmet food and artisan coffee, this bistro is named after a street in Western Australia! Their menu features good and hearty Australian fare with localized description, such as '(Kurobuta Pork Belly) our ang-mo version of siew-yoke'!
Address: 15-9 Jalan Riang
Website: http://www.rokeby.com.sg/
Telephone: 9106 0437
Opening Hours: 11 am – 10pm (Tues – Fri), 9am – 10pm (Sat), 9am – 9:30pm (Sun)
Hidden Cafes Everywhere
There's no end to Singapore's cafe craze, and I'm almost sure that you can get an eggs benedict within 1km of your house. The next time you're in Serangoon, forget about your usual Chomp Chomp haunt and head straight to these cafes instead!
I can read minds. You will also like: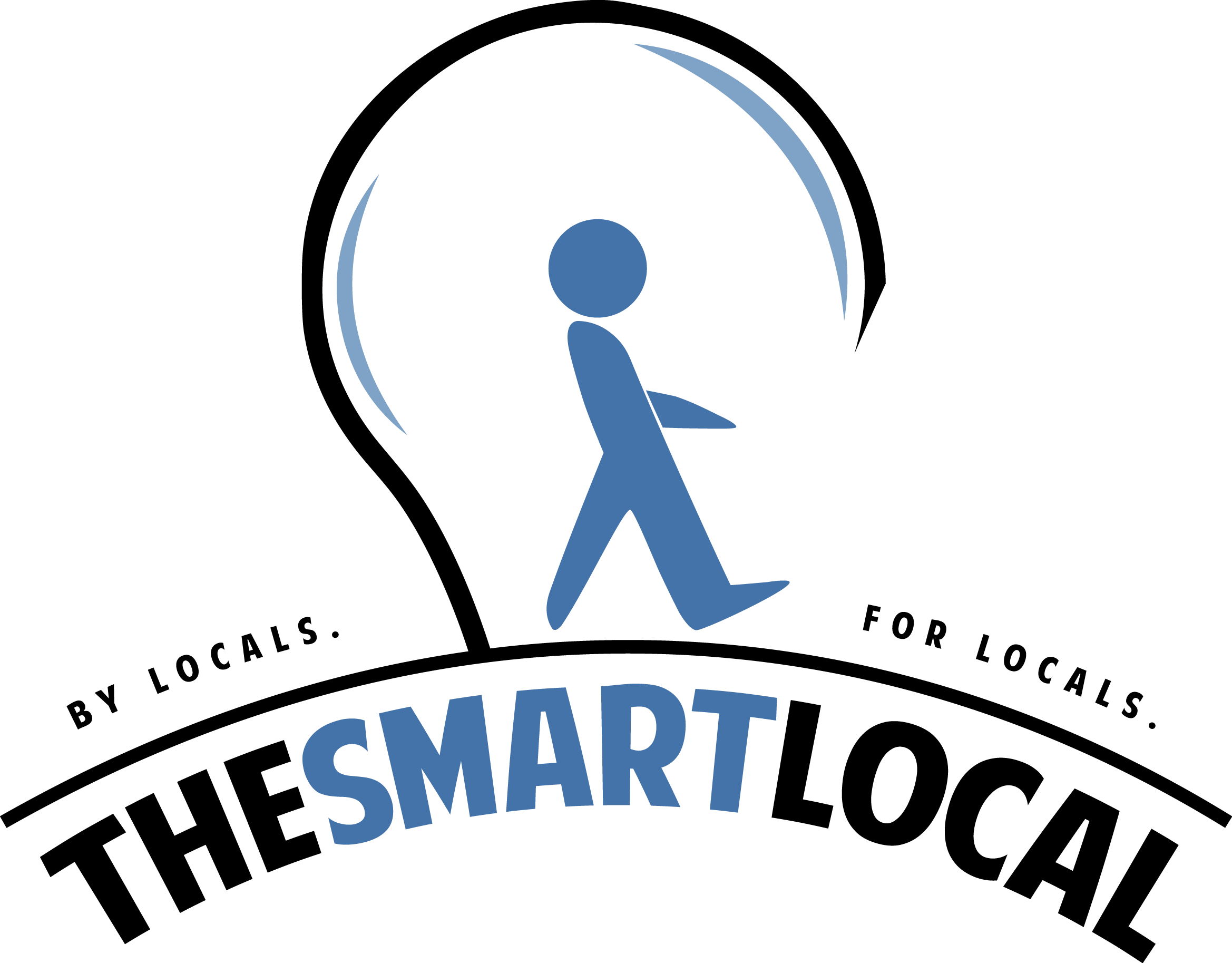 Drop us your email so you won't miss the latest news.