Because in Singapore, Singapore
It's weird, but it's home. We've seen the way live octopus is eaten in Korea, and cringed at how the Vietnamese mix vodka with snake blood. But Singapore too has its fair share of bizarre things. For starters, the pig intestines in our kway chap would be awfully out of place in an American diner.
Here're 50 unique adventures that only a local will tell you about, away from the fanciful attractions and iconic buildings. Whether you're hosting a visitor from abroad, or reuniting with a friend you haven't seen in years, this is the list you need to rediscover our city off the beaten track.
And if there's anything better than the gift of an ultimate Singaporean experience, it's getting to live it for free! With the Singapore Invites contest, you can invite up to 3 overseas friends or family members over without paying a single cent for airfares or hotel! Simply submit a photo and story telling us about your dream reunion. Who knows – it may just materialise, as it did for 2 dance enthusiast couples from Singapore and New York:
Perhaps you wanna catch up with an old friend over a hearty meal of frog leg porridge, or finally introduce an angmoh pal to our national fruit. Take your pick from this list – hopefully it'll inspire your story!
-Things to Eat-
1. Chew on pig intestines

Source Fried pig intestines
My exchange partner from Germany thought pig intestines were the grossest thing ever, until I reminded her that German sausages' casings are intestines too. In the true Singaporean spirit, no part of the pig is wasted – from ears to intestines, we eat them all.


Source Pig organ soup
It's not our fault liver looks like shrivelled up brains.
Where: 泉来粿汁 Quan Lai Kway Chap, Sin Fong Restaurant, 560 Macpherson Road, Singapore 368233 and Cheng Mun Chee Kee Pig Organ Soup, 24 Foch Rd, Singapore 209263
2. Eat frog leg porridge

Source Claypot frog leg porridge
Welcome to Geylang, the closest thing Singapore has to a red-light district and home to the best frog leg porridge around. If you haven't tried frog, you're missing out. Frog legs taste like chicken, except chewier and more succulent. Mixed with porridge, it's salty and savoury, perfect for a midnight snack and a little dessert after 😉
Where: Eminent Frog Porridge and Seafood, 323 Geylang Rd, Singapore 389359 and Tiong Shan Porridge Centre, 265 New Bridge Road, Chinatown, Singapore 088745
3. Drink from a neighbourhood coffee shop
Forget Starbucks, especially if you need a caffeine kick to start your day. The local coffee shops serve up some of the strongest coffee around for the very affordable price of $0.80 to $1.50 per cup. Ask for a morning cup of kopi-o kosong and you'll be awake enough to party away at Zouk until the wee hours of the morning.


Source Top: bandung, bottom: chin chow
Aside from coffee, you can also get various local drinks, like chin chow (grass jelly) and bandung (rose syrup with condensed milk). Some shops also serve up fresh sugarcane juice, perfect for a hot Singaporean day.
Where: Any hawker centre or kopitiam
4. Mix your drinks
"Auntie, can I have a Michael Jackson?" Not everyone wants a piece of the legendary king of pop, but if you're the adventurous kind, try asking for drinks that might be off the menu.


Source
Michael Jackson is a mix of grass jelly and soya bean – black and white, get it? If you love mixing your coke with root beer, you'll like these exciting mixed drinks.
Where: Any hawker centre or kopitiam
5. Have a Singaporean breakfast
When in Singapore, eat as we do, starting with breakfast! Our iconic breakfast consists of coffee or tea, half boiled eggs and kaya toast. You can have a leisurely Singapore-style breakfast at well known Singaporean breakfast chains, or just head to the nearest hawker centre for a great start to your day.
Where: Ya Kun, Toast Box and any hawker centre
6. Slurp up some fish head curry
Every Singaporean knows that the fish head is the best part of the fish. To the inexperienced traveller, it might seem really cruel that we've beheaded the fish and oh my god why is the fish staring at me, but don't diss it till you try it.
Imagine a fish head deliciously stewed with pineapples and vegetables in a sinful coconut milk curry. In my family, we always end up bickering over who gets the cheek (best part of the fish!!!) while my grandma chomps down happily on the eyeball. Yum.

@fabianpoon Fish head curry at Karu's.
Try the Chinese-style fish head curry at Ocean Curry Fishhead and the Indian-style version at Karu's Indian Banana Leaf Restaurant.
Where: Ocean Curry Fishhead, 92 Lor 4 Toa Payoh, Singapore 310092 and Karu's Indian Banana Leaf Restaurant, 808 Upper Bukit Timah Rd, Singapore 678144
7. Try the king of fruits
Singaporeans are divided over the relative merits of durian. There are two camps: you either hate it or love it. I'm with the haters – there's a reason why the exterior is so spiky and the flesh is so pungent. But your time in Singapore isn't complete without a taste of the king of the fruits.
It's best to find a durian buddy, a street-wise local who knows the prices of durian and who can sniff out the good from the bad. Unfortunately, foreigners have been scammed or overcharged in tourist hotspots like Chinatown and Geylang. Do check out reputable stalls here.
Where: Wonderful Fruit Establishment, 147 Sims Avenue, along Geylang Lorong 17 and Ah Hung Company, 204 Geylang Road
8. Mix up your life with rojak
Rojak is Malay for "mixture" and is exactly as its name suggests – an odd mix of different ingredients, topped with peanuts and a generous dollop of sweet and spicy sauce.


Source Indian rojak
Beancurds, cucumbers, onions, chilis – that's Indian rojak for you. The mix of soft and crunchy ingredients goes perfectly with the accompanying sauce, and the chopped chili gives this dish a bit of spice.


Source Fruit rojak
Fruit rojak is a lovely combination of youtiao (deep fried dough sticks), cucumber, pineapple and bean sprouts. This version is saltier than Indian rojak, but equally tasty!
Where: Al Mahboob Rojak, S11 Food Court, 506 Tampines Avenue 4, Singapore 520506 or Toa Payoh Rojak, 51 Old Airport Rd, Singapore 390019
9. Cool down with local desserts

Source Ice kachang
You're sweating because it's Singapore and it's insanely hot. Good thing our local desserts are 80% ice and 20% flavour, because you need something to cool you down ASAP. Most guidebooks will recommend ice kachang, shaved ice topped with syrup, red bean, corn, attap seeds and condensed milk. I recommend trying the entire range of desserts, because one bowl is not enough.


Source Cheng tng
Cheng tng has longans and white fungus, while ice jelly is ice and jelly with customisable toppings.
Where: Ye Lai Xiang Cheng Tng, Stall #31, Bedok Corner Food Centre, 1 Bedok Road, Singapore 469572, Annie's Peanut Ice Kachang, #01-35, Ghim Moh Market & Food Centre, 20 Ghim Moh Road, Singapore 270020 or check out more dessert places here
10. Eat roadside ice-cream
If you visit, you have to try the taste of every Singaporean's childhood. Parked along busy pedestrian walkways, these ice-cream carts sell $1.40 local flavours, like durian and red bean. Eat it in a cup, between wafers or wrapped in bread. Your choice!


Source Ice-cream sandwich
Where: You don't have to go far after a full day of shopping. There's bound to be a few ice-cream carts along Orchard Road.
11. Shake up Singaporean cocktails
I've always found the Singapore Sling overrated. What's cool are cocktails made to resemble and taste like local food, while still tasting amazing. How about bespoke cocktails with a pinch of milo, gula melaka or even kaya toast, for a uniquely Singaporean cocktail experience? Some bars even serve it up with a plate of hokkien mee or mee goreng for that extra local flavour.


Source Kaya Toast cocktail at Bitters and Love
Where: Ah Sam Cold Drink Store, 60 Boat Quay, Singapore 049848, Bitters and Love, 118 Telok Ayer St, Singapore 068587 or Ding Dong, 23 Ann Siang Road, Singapore 069703. Read more about all the super secret bars here
12. Eat local fast food
While Japan has black burgers, Singapore has rice buckets at KFC and special sauces at Maccas. I must be the last person in Singapore to realise that KFC started offering rice buckets and I was so confused: if KFC is known for their chicken, why are they selling rice? Turns out the rice buckets are made of popcorn chicken and chicken rice, with cream or curry sauce dribbled on top.
A wise man once said that you can learn much about a city by eating at McDonalds. Our specialty is the McSpicy, which isn't all that spicy, by Singaporean spice standards. We're saucy too – try the garlic chili and curry sauce.
13. Join the queue at hawker centres & chope with tissue
It's a good sign that increasingly more tourists are venturing beyond our glitzy malls. Hawker centres are chock-full of good food and local dishes, but the sheer variety of food can be intimidating at first glance. If you're unsure of which stall you should patronise, just join the stall with the longest queue. Queue = good. It's in the Singaporean DNA.


Biryani = so worth it
During peak hours, it can get very crowded, so if a table looks suspiciously empty, it's probably because it's been choped, or reserved, by that packet of tissue paper. Don't make a faux pas!
To begin your gastronomic journey, check out the best hawker centres here.
14. Eat at a dialect restaurant

Source Cantonese cuisine
Every tourist knows that Singapore is a food haven, but when you say you want to eat Chinese food, you have to be a lot more specific. China is made up of so many dialect groups – Singaporean Chinese are mostly Hokkien or Cantonese, but we're a varied bunch, so there are many from smaller dialect groups.


Source Teochew cuisine
Each dialect group has their own specialties and their own restaurants. Teochew porridge tastes different from Cantonese porridge, for example.
Adopt a dialect group for a day here.
15. Try all the prata flavours

Source Regular prata
Roti prata is like a fried pancake, but full of deep-fried, crispy, chewy, oily goodness. It's GLORIOUS. It's normally eaten with curry, but most prata places have an incredibly extensive menu. Fancy some prata with ice-cream on top? Or try a more traditional mushroom-onion-egg prata. Either way, they're all so flipping good.


Source Ice-cream prata
Complete your meal with some teh tarik (frothy pulled milk tea) and a milo dinosaur (heaps of milo powder on an ice-milo drink).
For authentic roti prata, try Mr and Mrs Mohgan's Prata. For variety, head to The Roti Prata House for your prata fix.
Where: Mr and Mrs Mohgan's Prata, 7 Crane Rd, Singapore 429356 and The Roti Prata House, 246M Upper Thomson Rd, Singapore 574370
16. Go cafe-hopping
Eat artisanal whole-wheat bread topped with free-range eggs, sun-dried organic cherry tomatoes and je ne sais quoi, pay, and repeat. The cafe culture in Singapore is almost out of hand, with new cafes popping up every month. Coupled with our efficient public transport system, it's easy to hop around from one cafe to another.
If you can't beat them, join them. Cafe hop with the locals or consult one of the many guides online to plan your trip 'round the island. Here are 45 cafes to choose from.
-"Singapore Only" Experiences-
17. Visit a Hindu temple in the heart of Chinatown
You're walking amongst stalls selling Chinese calligraphy and Chinese engravings, strolling past shops selling Traditional Chinese Medicine and Chinese cuisine. Suddenly, you realise there's a Hindu temple in the middle of Chinatown. Wait, what?


Source Sri Mariamman Temple
To me, this temple is an icon of Singapore's diversity and multiculturalism. As you walk around our island, you'll realise that cultural mashups are dime a dozen in Singapore. Living with other races and religions is part of daily life in Singapore.
Where: Sri Mariamman Temple, 244 South Bridge Rd, Singapore 058793
18. Visit live turtles
Turtles and tortoises are highly regarded in Chinese culture as symbols of longevity. Unsurprisingly, we eat them too. There's a museum in Singapore where you can learn more about these critters, pet them and look at turtle memorabilia. My friend describes the museum as the collection of a "turtle-lover gone wild". Meet the 800+ live turtles and tortoises in The Live Turtle and Tortoise Museum.


The Chinese Gardens
Even better, the museum is in the middle of the Chinese Gardens, so if you happen to venture to the west for the beautiful Chinese and Japanese Gardens, drop by for some live turtle action.
Where: The Live Turtle and Tortoise Museum, 1 Chinese Garden Rd, Singapore 619795
19. Catch prawns indoors
Prawning means prawn fishing. Not in the open sea, but in a contained facility. Foreigners might find it weird, but it's a fun way to relax and unwind with a couple of drinks and some freshly caught barbecued prawns. It's usually not a solitary activity – there's nothing more chill than sitting around with your bros and fishing.


Source
Where: ORTO, 81 Lor Chencharu, Singapore 769198 and Hai Bin Prawning, 6 Tebing Lane, #01-04, Singapore 828835
20. Get your fortune told

Source Bamboo fortune sticks. Shake these and the first stick that falls out represents your fate.
Everyone wants to know what happens in the future right? Ask the fortune teller all your burning questions and you might just get some answers. Whether you want to win the lottery, make a risky business venture or tie the knot, the fortune teller will check your future success.
Common methods of fortune telling include bamboo fortune sticks and ba zi. Get your fortune told at Kwan Im Thong Hood Cho Temple or consult a fengshui master at the temple Lee Kuan Yew was rumoured to visit, Kong Meng San Phor Kark See Monastery.


Source
Legend also tells of an Indian fortune teller with a parrot along Waterloo Street, if you trust animals' divining ability more. Just like its more famous counterpart Paul the Octopus, the parrot is supposed to be able to predict the winners of football matches!
21. People-watch on the MRT
If you haven't planned on taking public transport to all corners of Singapore, you're missing out. Public transport is a great place for character study and as far as public transport goes, our system is efficient!


Source
After a few rides on the bus and the MRT, you'll be a pro at giving up your seat to the elderly, figuring out which lady is pregnant, and bemoaning train breakdowns.
22. Tour the red light district

Source Sago Street. In the past, there were 14 brothels along this stretch of road.
Wend your way through the historic red light district, where the narrow streets and iconic shophouses tell of mystery, intrigue and sin. For those who say that Singapore is too sanitised, join a tour and follow these knowledgeable tour guides to hear the sordid tales of the past. Certain streets in Chinatown were infamous for their brothels, opium dealers and gambling dens.


Source Chinatown today!
If you're still not titillated enough, Orchard Towers is today's Sago Street and Geylang is as shady as ever.
Where: Find out more at Singapore Walks and Singapore Footprints
23. Walk among the mangroves at Chek Jawa
Chek Jawa is a paradise for marine animals and macro photography enthusiasts. The wetlands make you feel as one with nature, as though you're but a link in the giant ecosystem.


Other than the wetlands, the rest of the island it's on, Pulau Ubin, is well worth a visit as well. Find out how to get to Pulau Ubin here or read about our adventures in Ubin.
24. Ride bikes at Pulau Ubin
Cycling along dirt tracks in the middle of a rainforest is a whole new experience. It's no mountain biking, but there's a thrill in cycling around with no destination in mind. Pulau Ubin is a small island, so it's not easy to get lost. And when you're done cycling, why not paddle a kayak around the mangroves?


The moment you step onto Pulau Ubin, you should be able to see shops offering bicycle rentals in Ubin Town.
25. Watch local TV
I love how some TV tropes are consistent across all countries, while some are Singapore-specific. I've always believed that you can learn a lot about a culture by watching local shows and if not, the culture shock makes for excellent entertainment.


Source Showing now on local TV station Suria – Jalan Ampas
We recommend watching Channel 8 on weekday evenings at 7pm or 9pm for the best of local Chinese dramas. Spoilers: someone gets knocked down by a car, someone falls into a coma and then wakes up from said coma, someone gazes off into the distance by the Singapore River and someone hits a photograph of their enemy with a slipper. #SoSingaporean
26. Check out the local ghosts

Source The Malay version of a vampire – a pontianak.
We're a superstitious lot, for good reason. The mishmash of cultures in Singapore means that we get the best of both underworlds. There are a ton of ghosts in Singapore, if you know where to look. From pontianaks (Malay vampires) to shui gui (Chinese water demons), you just have to open all three eyes to meet the supernatural.


Our favourite abandoned house – Istana Woodneuk
To get you started, check out our catalogue of haunted places and a field guide to the supernatural.
27. Have a Singapore style barbecue
HOT HOT HOT. Sometimes I don't understand Singaporeans. Weather so hot, barbecue so hot, still want to eat super hot food. We don't realise our style of barbecue is different, but it really is. Instead of grilling steaks, Singapore's barbecue staples include sambal stingray and otak-otak.


Source Another local favourite – satay!
We usually have barbecues in condominiums or by the beach, so if you ever find yourself burning up from the heat or the spiciness, just take a dip.
28. Celebrate our exciting local festivals

Source Thaipusam is a huge event in Singapore, don't miss it!
There's always something happening in Singapore because multicultural = multi-festival. Check out what's happening during your stay – celebrations for Chinese New Year, Deepavali, Hari Raya, and Christmas are always larger-than-life.


Source Chingay, a massive parade to celebrate Chinese New Year.
Pro traveller tip: We usually visit our relatives during the festive season, so look up your Singaporean buddies and you might just be invited over for snacks and goodies.
29. Visit our night markets
Singapore boasts of a fantastic night life, but if the city gets too much for you, visit our night markets, or pasar malams. These night markets are like pop-up stores, inhabiting makeshift stores in various neighbourhoods for a few weeks at a time. Get ready for great street food, odds and ends, kids' toys and occasionally, carnival rides.
These pasar malams hold a dear place in our hearts – the sights, smells and tastes hark back to our childhoods and never fail to invoke a sense of nostalgia. If you want to know why they're so special to us, read about them here.
Follow pasarmalamsg to find out where the pasar malams are.
30. Shop as the locals do at wet markets
If something smells fishy in the hawker centre, chances are it's a wet market. For fresh fish, meat, vegetables, fruits, and an interesting experience, visit the wet market in the morning. Rows upon rows of frozen fish, butchers slicing and chopping hunks of meat, bunches of vegetables, stacks of egg cartons and people haggling left and right – it's pandemonium.
The floors of the wet market are forever wet and slippery, so wear slippers or sandals with good grip. You can find wet markets next to most hawker centres.
31. Check out mama shops

Source Sometimes they sell past year exam papers too.
The name "mama shop" doesn't mean that it's run by kindly older ladies. Mama, or mamak, means "uncle".
If you're going to make a tour around the residential estates, then you have to visit at least one mama shop. Often located under HDB flats, these shops have the amazing ability to hold a staggering number of goods in a tiny space. You have to see it to believe it. Some things are even cheaper in mama shops than in supermarkets.
32. Visit Singapore's strangest theme park

Haw Par Villa was once marketed as a theme park, but it's a far cry from Universal Studios Singapore. Instead of thrilling rides, you have garishly painted statues and a walk through the Ten Courts of Hell (the Chinese idea of hell). There's something uncanny about the statues and the scenes they depict, but it's morbidly fascinating.


Source
Where: Go directly to hell at Haw Par Villa, 262 Pasir Panjang Road, Singapore 118628
33. Follow a heritage trail

From our experience exploring the Queenstown Heritage Trail.
I love walking and exploring new countries, learning more about the history and culture of the place as I wander. If you love doing that too, take a heritage trail! The trail is a planned route down Singapore's iconic neighbourhoods. It's own-time-own-target and there's no tour guide, but there are helpful information boards along the way to tell you more about the landmarks.
Check out the heritage trails available and download information booklets here. For tourists, I recommend the Kampong Glam and Tiong Bahru trails.
34. Flea the Singaporean way
By now, you're probably aware that Singaporeans like cheap things. If you thought Singapore's flea market can't be anything special, think again. Swarms of people gather around piles and piles of clothing, all going for as low as a dollar apiece. Queues for flea markets can start hours before the actual event and the good stuff gets snapped up the moment doors open to customers. It's madness, but fishing something beautiful from a mountain of clothes feels like you've won the lottery.


Source
Before going, be mentally prepared to squeeze through the crowd and dig around to find the best items.
Where: Look out for upcoming flea markets here.
35. Visit Changi Museum
History and serenity meet in this memorial for those who died in vain during World War II. It was the first truly global war, and each country affected by the war has a different narrative. The Changi Museum features a chapel in the middle of the museum, a space to remember the atrocities and honour the heroes.
Visit the Changi Museum here.
Where: Changi Museum, 1000 Upper Changi Rd N, Singapore 507707
36. Visit a cemetery (of every religion!)

Visit the dead to learn more about the living. There's a lot to be learned from the oldest cemeteries and graveyards in Singapore. Bukit Brown cemetery is the most well-known – and we've visited it before. Have fun trying to figure out what's written on the crumbling gravestones or search for the graves of pioneering Singaporeans.


You can also try the Japanese Cemetery Park in Hougang for some peace and quiet or check out our Jewish Cemetery!
37. Travel back in time at Kampong Lorong Buangkok

Once upon a time, before all the high rise flats and skyscrapers were built, Singapore was mostly made up of kampongs, tight knit communities where people lived under an attap roof . Today, kampongs have given way to the public housing which characterise Singapore today.


One last kampong remains. Hidden in Lorong Buangkok, the last community seems frozen in time, surviving despite the test of time. For a glimpse of Singapore's past and a refreshing change from the concrete jungle, go back to the old kampong days in Lorong Buangkok. Read our guide to begin your journey back in time.
Where: 7 Lor Buangkok, Singapore 547557
38. Visit a religious goods store
Your visit isn't complete without visiting a religious goods store. Find shops full of trinkets and little figures of Hindu deities in Little India, or the Chinese shops that sell paper goods for prayers and offerings. The latter are particularly wacky.


Source
A Chinese custom is to burn joss papers for the ancestors during the seventh lunar month, so that their ancestors can lead a good afterlife. Look out for all sort of material goods in paper form – there are gems like cardboard cars, handbags and even flammable iPhones!
39. Visit the NEWater Visitor Centre
The premise of NEWater is strange. We make water out of pee and poop. While the process is awesome enough for NEWater to be cleaner than tap water, lots of people are still skeptical. When NEWater was first unrolled in Singapore, everyone was hesitant to drink it. Today, NEWater makes up a small percentage of our tap water.
If you want to learn how wastewater is purified, visit the NEWater Visitor Centre here.
Where: NEWater Visitor Centre, 20 Koh Sek Lim Road, Singapore 486593
40. Club at new heights
Altitude is not for the faint-hearted. Club the night away at Altimate, on the 61st floor, or head up to the rooftop of 1 Raffles Place (on the 63rd floor :O) to the 1-Altitude Gallery and Bar for breathtaking views of the city.
If you're a daredevil, find out more about Altitude here, or check out more places to get great views from up high.
Where: 1-Altitude, 1 Raffles Place, Singapore 048616
41. Swim at a local swimming complex

Source Jurong East Swimming Complex
Water parks aren't just for the summer, especially when summer is all year round in Singapore. Most public swimming pools are standard-issue 50m pools, but some make a big splash. For an afternoon of fun, why not try our swimming complexes? Water slides, lazy rivers and even wave pools – it's Adventure Cove on a budget because admission is super cheap – $2 per entry only!


Source Sengkang Swimming Complex
We recommend the Jurong East Swimming Complex and Sengkang Swimming Complex.
Where: Jurong East Swimming Complex, 21 Jurong East Street 31, Singapore 609517 and Sengkang Swimming Complex, 57 Anchorvale Rd, Singapore 544964
42. Stroll around Xiao Guilin

Originally a disused quarry, the Xiao Guilin is a very pretty park today. Nicknamed Xiao Guilin because of its resemblance to the actual Guilin in China, it's a popular place for photographers and wedding couples. It's out of the way, but if you ever happen to be around the area, it's worth a walk.
Find the Xiao Guilin here.
Where: Xiao Guilin, Bukit Batok East Ave 5, Singapore 043359
43. Shop at Mustafa
Even after you party all night, Mustafa Centre is still open for late night shopping. Open 24 hours, Mustafa is where you can find everything under one roof. Imported goods, jewellery, electronics and travel arrangements, among others. I've been there at midnight and it was still unbelievably busy.
TL;DR It's a giant building stuffed to the brim with all kinds of products. Happy shopping!
Where: Mustafa Centre, 145 Syed Alwi Road, Singapore 207704
44. Visit the library
A library is hardly a tourist attraction, but what better place to begin your travels than between the pages of a book? I've always liked going to libraries overseas and browsing their local collection. Every library here has a designated section for the Singapore Collection – local prose, poetry and nonfiction books.
I recommend visiting the larger libraries, like Jurong Regional Library or the new Library @ Orchard, which specialises in art and design.
Where: Jurong Regional Library, 21 Jurong East Central 1, 609732 and Library @ Orchard, 277 Orchard Road, #03-12 / #04-11 Orchard Gateway, Singapore 238858
-Things to Buy-
45. Ethnic costumes

Source Racial Harmony Day
Every year, we celebrate the different races in Singapore on Racial Harmony Day. Sure, you can find ethnic costumes in other countries, but I believe we have the greatest variety. The Peranakan kebaya is intricate and unique to Malaya. Shops in Little India and Bugis display the finest fabrics, to be tailor-made into saris.
46. TCM for all your aches and pains
Too much gas? Cough too persistent? Traditional Chinese Medicine balances your 'heatiness' and 'coolness' to solve all your problems. Even if you're not sick, you can boost your health by drinking some of their concoctions. My mum swears by it – the moment you're down with a flu, boil a sachet of medicine and you'll feel better.
Find out if the TCM practitioner you're about to visit is accredited here.
47. Cheap electronics

Source Funan Mall
Nov 2016 Update: Funan Mall is now undergoing renovations and will only be reopening in 2019.
If you've been looking around, you've probably noticed that Singaporeans use a ton of electronics every day. For your electronics fix, Funan Mall and Sim Lim Square are home to countless electronics shops. What's cheaper in Singapore: hard drives because we manufacture them here.
Don't be scammed though! Check prices online before buying, and subtle haggling is permitted at Sim Lim. ( ͡~ ͜ʖ ͡°)
Where: Sim Lim Square, 1 Rochor Canal Rd, Singapore 188504 and Funan Digitalife Mall, 109 North Bridge Road, Singapore 179097
48. Local clothing brands

Source Haji Lane
When you buy things from overseas, you don't want to visit another global chain store. It's no fun if what you buy can be found in your own country. Singaporeans would say, "then you go so far for what?" Haji Lane is full of little boutiques stocking Singaporean labels or curated imported clothes.


Source Modparade
Check out Modparade, Mondays Off and other great boutiques!
49. Chili
If your immigration laws allow it, buy all the chili and ship them back. Don't quote me, but chili is the number one thing Singaporeans miss when they live overseas. There are so many ways to eat the most delicious of all spices – chili oil, sambal belachan, garlicky chicken rice chili or uncooked chili padi. Buy them as souvenirs and watch your friends and family burn.
P.S. Save the smallest chili padi for your 'best friend'.
50. Bak kwa

Source"It tastes like dog food." – real quote from a foreigner.
Bak kwa is a lifestyle. Literally, because one piece will have you running miles on the treadmill to work it off. It's incredibly sinful, as any Singaporean can attest, but there's something so addictive about it that you just can't stop. A Chinese New Year staple, the prices of bak kwa are sky high during the festive season, but are relatively inexpensive the rest of the year.
Good news, you can bring home these great snacks as souvenirs. They come in individually wrapped, bite-size packets!
Where: Popular brands include Lim Chee Guan and Bee Cheng Hiang.
Visit Singapore!
Depending on where you're from, these things we take for granted may seem weird to you. Embrace the strangeness and take the plunge – go off the beaten track and live like a local!
From shopping at a Pasar Malam to feeding live turtles at Chinese Garden, an authentic experience on our little, sunny island doesn't cost much. Plus, now that your loved one can possibly fly over and stay for free, there's all the more reason to start planning.
It could be an exchange student you met while in school, or a BFF who has migrated to down under. Already have a person in mind? Go on and invite them to SIngapore for free now!
Have fun travelling around our little island!
I can read minds. You will also like: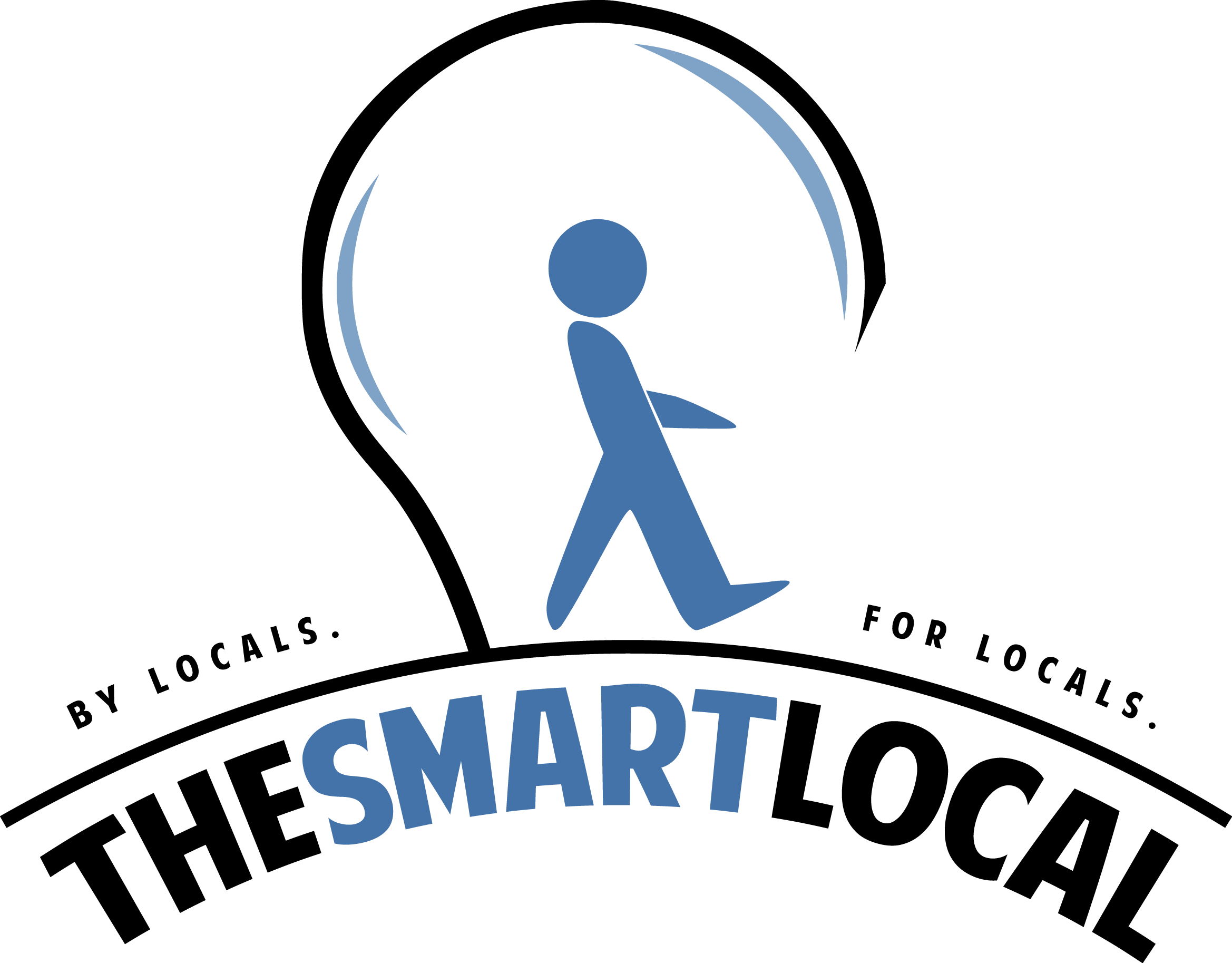 Drop us your email so you won't miss the latest news.