The Most Unbelievable Bars in Singapore
If you think Singapore's night life doesn't get any better than Zouk, think again.
From inconspicuous locations with secret passwords to dim sum serving bars, we've compiled a list of the 10 most epic bars in Singapore in terms of uniqueness. If you're getting bored of your usual night life haunts, this list of bars promise you an amazing night out.
And if you're in the right company, your night out may just make "The Hangover" look like a Disney cartoon.
1. The Bar Hiding in Plain Sight
Known for its nondescript location, 28 Hong Kong Street keeps a low profile. Set in a shophouse, it blends perfectly into its surroundings. Apart from an inconspicuous "28", there are no clues to the bar within.
Even its website doesn't provide much information, with just the name of the bar and an email address provided. We hear their PR is deliberately discreet and operates mainly by word of mouth. Talk about exclusivity. Here's what it looks like inside.
Address: 28 Hong Kong Street, Singapore 059667
Opening Hours: 5.30pm-1am Mon-Thurs, 5.30a,-3am Fri-Sat, closed Sundays
2. The Bar with a Stock Market

and Amazing Food
The Beer Market Exchange (BMX) is Beer Market's very own version of the Stock Market, which adds a whole new dimension to drinking. The exchange works just like the stock market – with an increase in demand comes an increase in prices. And like how a stock market can crash, so can the beer exchange! That's when the fun begins – you'll have a great time picking up good bargains with your friends.
The live band performances and sport shows are both equally capable of keeping you entertained as you wait out the market. Enjoy the sense of instant gratification when you get your drink at the best price possible!
The most defining thing about Beer Market though, is the fact that it serves up a standard of food that you'll normally only expect in restaurants. While the other bars on this list are unique, none of them can match Beer Market in terms of quality of food. In fact, its hard to even think of any bar in Singapore that has their own special chef that serves quality food comparable to Beer Market.

Chicken Rice Pizza anyone? You can find out more in our Beer Market review.
Address: 3B River Valley Road, #01-17/02-02, Singapore 179021
Opening Hours: 6pm-1am Sun-Thurs, 6pm-3am Fri, Sat & public holiday eves, closed Mondays
3. The Bar that every Singaporean will love
Source
Speaking of Chicken Rice, Hopscotch has got one for you.
The cheekily named bar "Hopscotch" is a pun on "hops" for beer and "scotch" for whisky. Equally cheeky are their unconventional alcoholic beverages, inspired by local flavours such as Hainanese Chicken Rice, Cereal Prawns, and Assam Laksa. If you have more of a sweet tooth, try their kaya-inspired cocktail or Ondeh Ondeh shots.
Address: Red Dot Traffic Building, 28 Maxwell Road, #01-04, Singapore 069120
Opening Hours: 4pm-1am daily
4. The Bar to showcase your talent
Actors the Jam Bar is the bar to visit if you've been harbouring an innate desire to showcase your talent on stage. This bar lets any customer take the stage with a maximum of three songs, and you can even show off your guitar or drumming skills! Whilst the singing may not be pitch perfect, the excitement of not knowing what to expect next should keep you entertained.
It also makes for a very good stage to "sabo" your friends!
Address: 13A-15A South Bridge Road, Singapore 058657
Opening Hours: 6pm-2am Mon-Sat, open for private functions on Sun
5. The Bar That's Really High Up
Okay, this is by far the most mainstream bar on this list.
Feeling high has never been so achievable. Standing at 282 metres, 1-Altitude is the world's tallest alfresco rooftop bar. It boasts a bird's eye view which oversees the landscape in all directions.
If that view isn't breathtaking enough for you, you can preoccupy yourself with the CITYGOLF facilities – indoor golf simulators – 2 levels below at the 282 bar. If you enjoy feeling like you're on top of the world, head up to this bar!
Just note that a heftier price tag accompanies the view.
Address: 1 Raffles Place, Singapore 048616
Opening Hours: 6pm-3am Mon-Fri, 6pm-4am Sat-Sun
6. The Bar that serves…. Dim Sum!
Satisfying dim sum cravings whilst downing your alcohol is now actually a possibility. Zui Hong Lou (醉红楼) caters to this exquisite pairing. Their menu offers a wide range of dim sum, plus homemade cocktails that will surely pique your interest.
Who says dim sum has to go with Chinese tea?
Address: 8 Ann Siang Hill, Singapore 069788
Opening Hours: 12pm-1am Mon-Thurs, 12pm-2am Fri, 4pm-1am Sat, closed Sundays
7. The Bar That Transforms at Night
Given its name, one might wonder just how secluded this place is. The Secret Mermaid bar is located underground along a busy MRT walkway. Being just as mystical as its name implies, The Secret Mermaid can only be found at this location at a certain time. Say what?
In the day, it acts as the Japanese salad and sashimi bar, Shinkansen. However, when night falls at 7pm, it transforms into the elusive Secret Mermaid bar. Situated between Raffles Place and Marina Bay CBD area, this is a place where people can learn about the American craft spirit movement and sample weird concoctions like the bacon-flavoured Bakon Vodka.
Address: 10 Collyer Quay, #B1-08 Ocean Financial Centre, Singapore 049315
Opening Hours: 5pm-11pm Mon-Fri, closed weekends
8. The Bar that Serves Pandan and Milo Shots
"SHOTS SHOTS SHOTS, EVERYBODY!"
And that sums up Chupitos, which also means "Little Drinks" in Spanish. Singapore's only speciality shots bar is dedicated to serving you shots that are categorized under 4 categories: Fruity, Yummy, Dare and Deadly. Being the only specialised shooters bar in Singapore, its menu serves up to 130 different shots!
Highlghts include the Pandan Cake, Milo Godzilla, Cotton Candy and the cheekily named Cum Shot and Virgin's Blush.
If you're feeling gutsy, you can attempt their shots challenge – a dozen shots under 30 minutes. If you do conquer them, your name will make it to their personal Wall of Fame! Here's what we got up to when we were last there.
Address: 3B River Valley Road, #01-05, Singapore 179021
Opening Hours: 6.30pm-1.30am Sun-Tues, Thurs, 6.30pm-3.30am Wed, Fri-Sat
9. The Bar Straight out of a Harry Potter Movie
Here's introducing my personal favourite from this list! A bar hidden behind a "library". It has to make the perfect setting for an adventure story. The facade consists of a librarian, a wall of books and a password! Upon telling the librarian the password, a door in the bookshelf swings back to reveal a secret passage leading to the bar.
So how do we get a hold of this password? Well, you could simply stalk the bar manager's twitter account or ask the staff at Keong Saik Snacks (next door).
In addition to the concept of a hidden bar, we hear that their range of cocktails are a pretty sight. But we aren't going to spoil the surprise by posting a picture of its interior. Go check it out yourselves!
Address: 47 Keong Saik Road, Singapore 089153
Opening Hours: 6.30pm-1.30am Mon-Fri, closed weekends
10. The Bar to See and Be Seen
WOOBAR at W Singapore – Sentosa Cove prides itself as the venue to see and be seen – take in the views of the glistening, palm tree-lined pool amidst the spectacular backdrop of the yacht marina, while you immerse yourself in the glitz and glamour of this upscale nightlife scene.
Situated in the alluring island of Sentosa, WOOBAR's chic vibe draws the well-heeled ladies and stylish lads to its doors. The purple-hued lights and vibrant DJ mixes imbue an energetic vibe to the setting, where you can socialise in style over their bespoke drinks and nibbles.
Enjoy free flow champagne every Wednesday evening at Heel Before Me, WOOBAR's edition of ladies' night, or one-for-one cocktails during their Happy Hour. Continuously at the forefront of presenting what's new and next in fashion, music, and design, WOOBAR often collaborates with top-notch brands and guest DJs to hold special events. You won't want to miss this one!
Address: 21 Ocean Way, Singapore 098374
Opening Hours: 11.30am-1am Mon-Fri, 9am-1am Sat-Sun & Public Holidays
Seeking a new nightlife hangout?
We hope that our list of unique clubs and bars helps you in your quest in having the greatest night out ever. Now you have the option to enjoy your drinks with a little extra something. Do let us know in the comments if you think we've missed out on any clubs or pubs worth mentioning.
---
I can read minds. You will also like:
---
This post was written by Dionne See in June 2014 and updated by Pinky Chng in October 2015.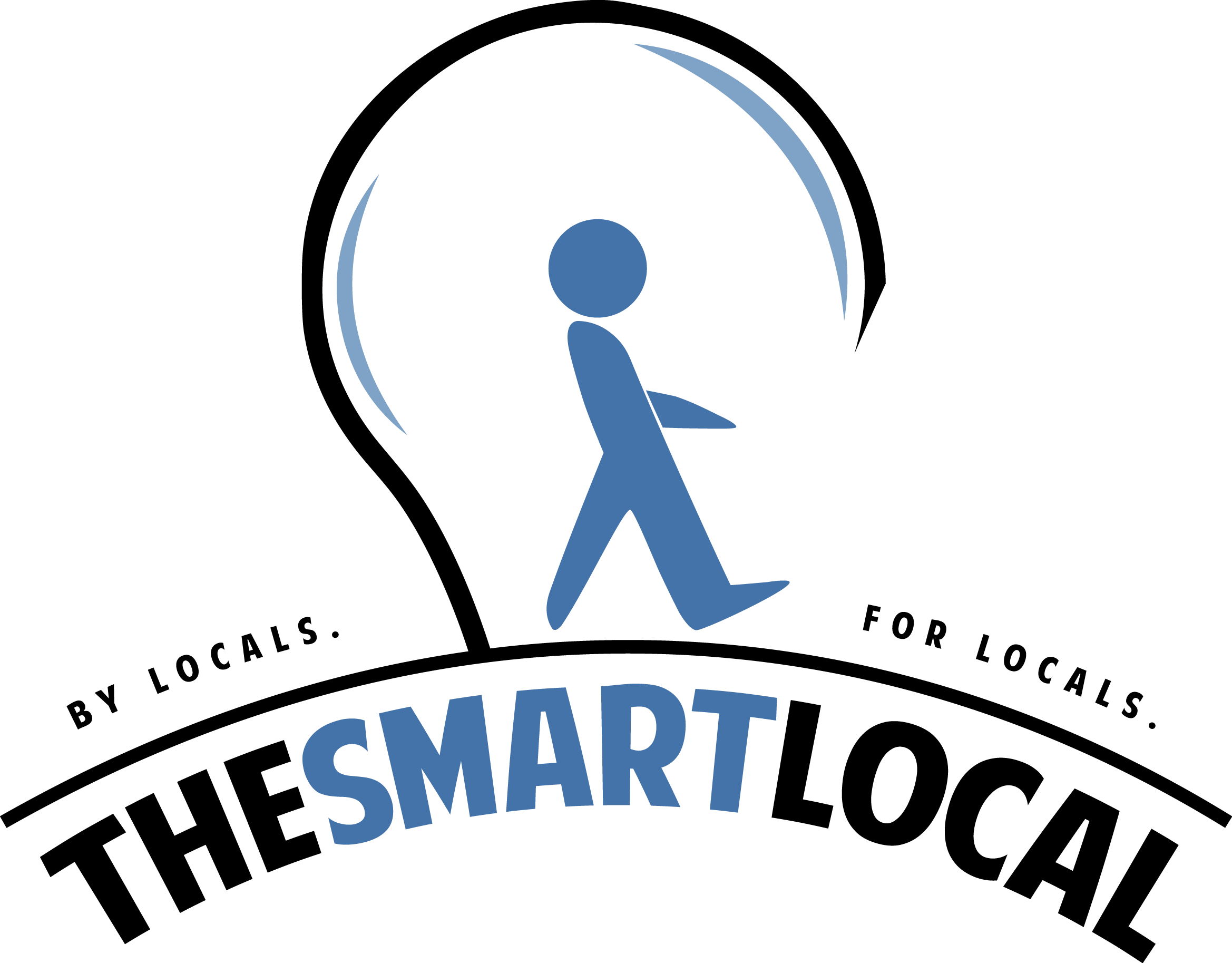 Drop us your email so you won't miss the latest news.