9 Best Hawker Centres in Singapore 
Are you a die-hard fan of hawker centres? I know of friends who can't go a week without a taste of their favorite hawker food.
Hawker centres in Singapore are open air food complexes selling a whole range of food, mostly self-service and usually cheaper than kopitiams/restaurants. It is also the place we can find the best of Singapore cuisine. That said, it is one place tourists HAVE to visit if they truly want a taste of all the food that Singapore has to offer.
Hawker centres in Singapore each have their own characteristics, differing in size, food options and variety. In this article, in no particular order, we suss out the best hawker centres in Singapore and what you must try there!
1. Maxwell Road Hawker Centre
Maxwell Road Hawker Centre is located in the heart of Chinatown with over 100 stalls. There are many popular food stalls here like Tian Tian Hainanese Chicken Rice, Zhen Zhen Porridge (which I absolutely love but hate to queue) and Char Kway Teow from Marina South Delicious Food Stall.
Address: 1 Kadayanallur St S069184
Opening Hours: 0800 – 2200 daily
Maxwell Road Hawker Centre is within walking distance of Tanjong Pagar MRT.
 – MUST TRIES –  
Tian Tian Hainanese Chicken Rice
Source
Come lunch time, the queues are snaking with hungry patrons. Tian Tian is one of the best chicken rice stalls in Singapore with its fragrant and oily chicken rice, the way chicken rice should be.
Stalls 10 and 11
Tue to Sun: 1100 – 2000 (earlier if sold out)
Zhen Zhen Porridge 
I can vouch for Zhen Zhen's porridge. Though a hungry me wasn't very happy after queuing more than half an hour for a bowl of porridge, I relished it. The porridge a mark above the rest with its thick consistency, generosity of ingredients and rich flavor that wasn't too overwhelming.
Middle aisle, Stall 54
0530 – 1430 daily, closed on Tuesday 
Marina South Delicious Food
This stall is known for its char kway teow.  Their noodles are distinctively more moist and not sweet.  They also offer a seafood char kway teow for diners who prefer something different at a dollar more.
Stall 35
Mon to Sun: 0700  – 2000
Jin Hua Fish Head Bee Hoon
The fish stock here is rich, robust and bursting with flavor. There are also ample fish slices given. They serve several versions of fish soup and fish porridge. Be prepared to wait even during non-peak hours as the uncle only cooks two pots at any one time.
Stall 77
1100 – 2030, closed on Thursdays
2. Bukit Timah Food Centre 
Located above a wet market, this is one hawker centre I often visit. Though it is smaller compared to other hawker centres, they have a wide variety of food options from duck rice, satay bee hoon, chicken wings to what it's widely known for – fried carrot cake.
In the day, stalls selling food like chee cheong fun, meat dumplings and breakfast snacks are opened. When night falls, stalls selling BBQ seafood and satay open.
Address: 116 Upper Bukit Timah Road, Singapore 588172
MUST TRIES
He Zhong Fried Carrot cake
With so many carrot cake stalls in Bukit Timah FC, competition is fierce. He Zhong is the most popular out of the lot and there is usually a queue. Their carrot cake comes in thick slabs and are slightly firmer than the neighboring stall's. What I like is that the cakes do not leave an off-putting pool of oil on the plate.
#02-185 
Daily, 6.30am to 10.30pm
Sin Chew Satay Bee Hoon
It is quite hard to find a plate of satay bee hoon these days, much less a good plate. Here at Sin Chew, the Satay bee hoon comes with a generous dosage of fragrant peanut sauce which is creamy and smooth.
#02-162
5pm- 10.30pm (Wed-Fri), 5pm- 10pm (Sat & Sun), Closed on Mondays and Tuesdays
3. Tiong Bahru Market and Food Centre 
Tiong Bahru Market is located above a wet market and is a 10 minute walk from Tiong Bahru MRT Station. It is also surrounded by a treasure trove of cafes, bakeries and other popular food stalls like Loo's Hainanese Curry Rice.
Address: 30 Seng Poh Road, Singapore 168898
MUST TRIES
Jian Bo Chwee Kueh 
The chwee kueh sold here are made super soft and smooth. Upon ordering, the stall owners will swiftly remove the kuehs from their cups and scoop spoonfuls of chye poh onto the cakes with a side of sambal chilli.
#02-05
6.30am to 10.30pm daily
178 Lor Mee
What makes this stall different from the usual Lor Mee stalls is that it is served with shark meat fritters on top. Additionally, fried crispy bits are added for that extra crunch which go really well with the thick gravy.
#02-58
6am – 930pm, closed on Wednesday 
Tiong Bahru Mian Jian Kueh
This stall has been here since Tiong Bahru Food Centre was a single storey block. What people like about the MJKs here is the crispy outer crust with generous peanut fillings. They also offer the "new-age" MJKs which are thin and crispy crepe-like ones, filled with various fillings. I enjoyed the slight chewiness of the pancake which was spongy at the same time. However, standards can be inconsistent.
#02-34
7am-1pm (Closed Mon)
4. Tekka Centre
Tekka Centre remains a landmark of Little India where different ethnicities congregate. Though many Indians are seen here, you can also find Chinese stallholders who speak fluent Tamil. The ground floor is a hawker centre which contains more Muslim and Indian food stalls than the usual hawker centres.
Tekka Centre is situated just outside Little India Station which makes it very convenient to visit.
Address: 665 Buffalo Rd, L1 Tekka Centre, Singapore 210665
Opening Hours: Daily 06:30 – 17:00
MUST TRIES
Allauddin's Biryani
Competition is fierce in this centre with the numerous stalls offering biryani to customers. Allauddin's Biryani confidently call themselves the "Biryani Specialist". A chicken biryani costs $5 which comes with a whole chicken thigh, a mountain of yellow-orange rice grains and curry. The chicken meat here is fall-off-the-bone tender though the rice is slightly mushy.
#01-232 
Daily 10:30-19:00
Heng Gi Goose and Duck Rice 
The old man here has been selling his braised duck rice for more than 6 decades so it's not surprising the duck he churns out daily is really flavorful. Their braised duck sauce is also very fragrant instead of the usual salt-laden varieties.
They don't sell geese any more due to supply issues.
#01-355
8:30am to 2:30pm, closed on Monday
5. Lau Pa Sat
After undergoing a 9 month renovation, Lau Pa Sat has been up and running since July last year. Formerly known as Telok Ayer Market, this >120 year old market still attracts the hungry crowds with 54 stalls and 14 mini restaurants. However, prices here are a little steeper than the average hawker centre.
Address: 18 Raffles Quay, s048582
Opening Hours: 24 hours (individual stalls' timing differ)
 MUST TRIES
Best Satay – Satay Street 
One interesting thing about Lau Pa Sat is the satay street featuring over 10 satay stalls each hawking various styles and types of meat kebabs once the sun sets. The satays range from lamb to pork and chicken. There are also Malay and Chinese styles to suit different palates.
Out of all the stalls, "Best Satay" (stall 8) stands out. The meat is succulent and well marinated complete with an addictive smoky flavour. The beef satay here is recommended and complements the not too thick nor runny peanut sauce perfectly.
Lau Pa Sat satay street: Daily from 19:00 till late
Stall 8 : Mon-Fri: 7pm-12.30am, Sat-Sun: 3pm-12am
Song Kee Fishball Noodles 
Fans of Song Kee Fishball Noodles will be glad to know that they have an outlet at Lau Pa Sat. They are known for their handmade fishballs made with pure yellowtail fish meat to achieve the bouncy texture that everybody adores. The chilli here is also spicy with a strong kick.
Stall 19
6. Old Airport Road Food Centre
Comprising of 168 food stalls, it'll take you ages for you to try every single stall. The food options here are endless and it's one hawker centre you can get lost at. This is one place I'll recommend to my tourist friends if they wanna try out all of Singapore's famous foods. The must-tries here are endless so I'll just be listing a few.
Address: 19 Old Airport Road, Singapore 390019
Nam Sing Hokkien Fried Mee
Thin vermicelli is used here absorbing all the savory prawn stock giving the noodles a robust, rich flavor. Their noodles are the drier type too and the secret to their popular dish is the good control of the wok to prevent the noodles from reeking of lye. However, the noodles here can be pretty oily.
#01-32
7am to about 8pm or when sold out
Xin Mei Xiang Lor Mee
One of Makansutra's top 5 Lor Mee, Xin Mei Xiang uses a rich seafood stock to make their lor gravy. It is done a la egg drop soup style, smooth and not overly starchy. Each bowl is topped with stewed pork, ngoh hiang, fried snapper flakes and egg.
#01-116 
7am-2pm, (closed on Mondays and Thursdays)
Ru Ji Kitchen
If you're looking for bouncy, flavorful, handmade fishballs and fishcakes, this is one stall you'll have to pay a visit. The passionate hawkers start making the fishballs as early as 4am. Another plus point is their sambal chilli which when mixed together with the lard and other sauces, brings out the flavor of the mee pok without being overpowering.
#01-37
7.30am – 1pm, Closed Mondays
Freshly Made Chee Cheong Fun
True to their stall name, the chee cheong fun here comes in a variety of fillings and is freshly made upon order. The differentiating factor is the silkiness and smoothness of the rice rolls which literally slips down your throat. I would recommend the Otah flavor and to skip the prawn filled ones.
#01-155
8am to 10pm daily
Toa Payoh Rojak
Toa Payoh Rojak has to be the first hawker stalls I've seen which uses a queue system. That's right, business is so good here each customer has to take a number slip, wait for the uncle to call your number, place your order, and then wait again for your order to be done.
Fortunately, the uncle here is swift so the wait isn't too long. The rojak paste here is lighter in color and more on the sweet side.
#01-108
Mon – Sat: noon – 8pm, Close on Sun
7. Chomp Chomp 
Unlike most of the hawker centres listed here, Chomp Chomp mainly operates at night selling dinner/supper favorites like satay, hokkien mee and BBQ seafood. This is one of the most famous food centres in Singapore though it can get quite stuffy inside with the poor air ventilation.
Address: 20 Kensington Park Road, Singapore 557269
Opening Hours: 6pm – 12am
MUST TRIES
Chomp Chomp Hai Wei Yuan Seafood BBQ
Facing the main road, this stall sells a large range of BBQ seafood from sambal stingray to clams and stir-fried vegetables. They are also known for their sambal stingray which comes in a pretty generous portion, fresh, juicy with nary a hint of fishy smell.
Stall 1
Mon to Sun: 1700 – 0000
Ah Hock Fried Hokkien Noodles
One of the most popular fried hokkien noodles in Chomp Chomp, it is no surprise diners can wait one hour or more for their plate of noodles. Ah Hock does their noodles slightly differently from the norm. Instead of the usual thick bee hoon, they use the thin variety which absorbs all the prawn stock.
The noodles are less wet and comes with a starchier gravy. Though the noodles are delicious, the portion of accompanying seafood was lacking.
Stall 27
5.30pm to 12 plus , Closed once a fortnight
Carrot Cake 
As announced by a simple white signboard with bold red letters proclaiming "Carrot Cake", this stall sells both white and black carrot cake and oyster omelettes. Unlike the usual fried carrot cakes, theirs has prawns cooked together. It is full of the fragrance of chye poh complete with soft slabs of carrot cake.
Stall 36
Daily 5.30 pm to 12 midnight, Closed on alternate Tuesday
8. Hong Lim Market and Food Centre 
Hong Lim Market and Food Centre was one of the first hawker centres to pop out in Chinatown, before Maxwell and Amoy Street Food centres. There are over 100 hawker stalls and is well ventilated after undergoing a renovation 3 years ago. During office hours, hoards of office workers from the CBD area swarm this place.
Address: 531A Upper Cross Street Singapore 051531
Outram Park Fried Kway Teow Mee
Come during lunch time and be prepared to queue for more than 20 minutes. Many consider this plate to be the best in Singapore. The secret to their CKT is simply more eggs. The noodles here are slightly sweet, sticky, moist and full of fragrance.
Stall 02-17
Mon – Sat: 6am to 4.30pm, Closed Sun and PH
Cantonese Delights 
This has to be the best yong tau foo I've ever eaten. And the longest I've queued for one. All is worth it when you sink your teeth into the freshly made YTF and slurp up the delicious, rich coconut gravy which oozes out. The Yong Tau foo pieces are generously stuffed with fish paste.
Tip: Come before lunch hours to avoid the lunch crowd and in case they run out of ingredients.
#02-03
8.30am to 3pm , Closed Alt Mon and PH
Tuck Kee Ipoh Sah Hor Fun
Served on styrofoam plates, smooth flat rice noodles are doused with a starchy gravy cooked using chicken bones and prawns. Their crayfish is popular amongst customers but it is really the smooth as silk noodles which don't clump that make these plates of hor fun stellar.
#02-40
11am-3pm (Closed Sun)
Famous Sungei Road Trishaw Laksa
This stall is known for their unique offerings – think Fruit Juice Crayfish Mee Siam and a Laksa with Crayfish. If you're the adventurous type of person, this stall is right up your alley. No assam is added to their mee siam except some secret ingredients. It is sweet yet tangy at the same time. The laksa comes with a lighter gravy than the normal but is delicious nonetheless.
#02-66
10.30am-6.30pm, closed Sun
9. Golden Mile Food Centre
Golden Mile Food Centre occupies two levels, with the lower level consisting more of Muslim and Indian food stalls. Don't be surprised to find many army boys here as the upper floors have shops selling army supplies. There are a couple of notable stalls here worth checking out.
Address:  505 Beach Road, Singapore 199583
MUST TRIES
Golden Mile Claypot Rice
They have been in the business for about 30 years and business is still going strong. The claypot rice here is cooked in the claypot itself, imparting a smoky flavor. The chicken chunks given are generous and well-marinated. Additionally, lup cheong, salted fish and fresh green vegetables crown the pot of rice.
#01-65, Golden Mile Food Centre, 505 Beach Road
Mon – Fri: 17:00 – 22:00, Closed Wed
91 Fried Kway Teow
What is special about the char kway teow here is that each plate is served topped with a generous serving of fresh green vegetables. Finally a "healthy" CKT that we can gobble down with less guilt. Nonetheless, it is still done the traditional way, cooked with pork lard and with the usual ingredients like lup cheong and fish cake slices.
#01-91
Daily from 11am to 9pm, Closed on Mondays
Rosraihanna Soto and Satay 
At $3.50 per bowl, the mee soto here has a rich and fragrant soup stock made with a blend of beef and chicken essence. Strips of well marinated chicken and a begedil which absorbs the savory soupy goodness makes for a bagus meal.
#B1-19
12:00pm – 10:00pm
Final Thoughts
With the abundance of hawker centres in Singapore, it is not difficult to find delicious food any time of the day. To those living in Singapore – bring your tourist friends to these hawker centres to try out authentic local food! That way they can then savor Singapore's best – at a decent price.
I can read minds. You will also like these: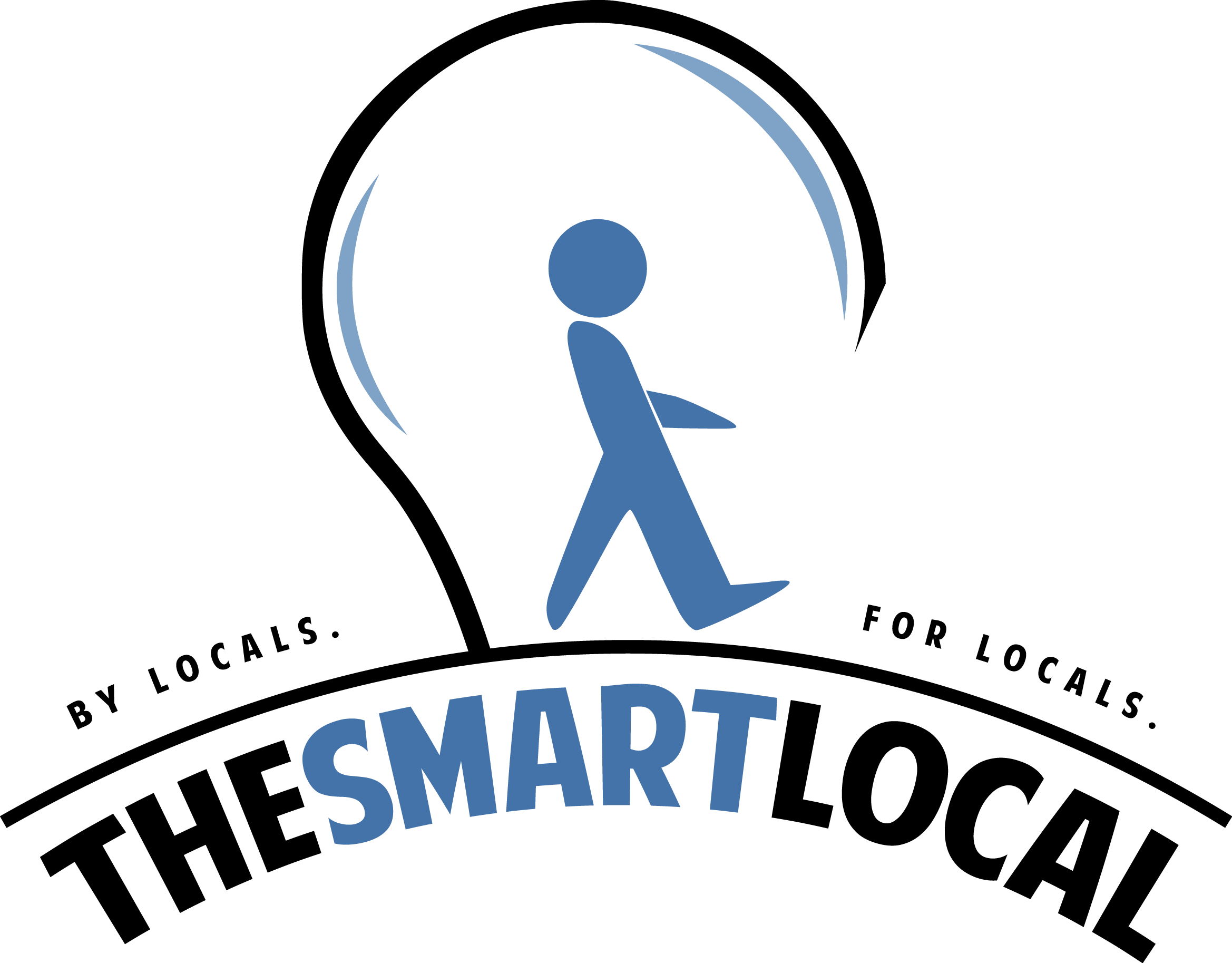 Drop us your email so you won't miss the latest news.