Bali island hopping ideas
---
By now, most Singaporeans are well acquainted with the beach clubs of Seminyak and Kuta. We've stepped foot in the temples of Ubud, tasted the nasi gorengs from many warungs, and taken our IG shots at Balinese cafes of all designs.
Is there more to do? D to the -uh. Spice up your next return to the island with some island-hopping. We're not just talking about the gorgeous and famous Nusa Penida; below are some lesser-known islands near Bali for beach lovers looking for a quieter getaway. All it takes is a short boat ride.
For more things to do on your next Bali visit: 
---
1. Gili Putih – Mini islet with clear waters 
---

Image credit: @otw_melali
If there's one thing we love about Indonesian archipelagos, it's that there are so many islands, from large ones like Bali and Lombok, to teeny-tiny ones like Gili Putih. This cute little islet is right out of a castaway film – think Pirates of the Caribbean's Sola Fide Beach.

Image credit: @gedewahyuu_
Find this hidden gem just off the northern coast of Bali with clear turquoise waters for swimming and kayaking. From here, you can also enjoy majestic views of the mountainous peaks of the mainland.
Book an island tour to Gili Putih.
Getting there: Book a tour with a local guide. Prices start from S$41.75/pax for a join-in tour.
---
2. Gili Trawangan – Beach bars, night market & sunset swings
---

There are no motorised vehicles on this island – cycling is the best way to get around.
Image credit: @wen.owem
Imagine Seminyak but quieter and you'll have Gili Trawangan. Best experienced during the dry season from July to October, the island has everything from beach bars to a night market across its 15sqkm land.

Water swing near Kardia Resort.
Image credit: @stfncd
It boasts powdery white sand beaches and coral reefs teeming with friendly reef sharks. Still, what'll make your journey worthwhile is the scenic sunsets which you can catch from the island's western stretch of resorts, restaurants and beaches. There are also many shuttle boats that can whisk you off to the nearby Gili Meno, Gili Air, and Lombok.
Book a fast boat to Gili Trawangan.
Getting there: Take a 2-hour speed boat (S$22.30) from Bali's Padang Bai Port.
---
3. Gili Meno – Snorkel among a ring of underwater statues
---

Image credit: @luciinka_kol
Situated between Gili Air and Gili Trawangan is the oval-shaped Gili Meno. Most make a trip here for one reason: to swim among a surreal underwater art piece called "Nest". Commissioned by a nearby resort, this ring of statues was created by world-renowned sculptor and underwater photographer Jason DeCaires Taylor.

Image credit: @9rama_studio
It's located only a short distance away from the shoreline and better yet, lies only a shallow 4m underneath the water surface. Strap on a snorkelling mask, take a deep breath, and head down under to swim among fish and coral – the statues double up as an artificial reef so shoals of fish are always present. 
You may realise the artworks look eerily lifelike – with good reason; these are made from the cast of real people!
Getting there: Take a boat to Gili Trawangan and then transfer to a speedboat to Gili Meno. The latter runs about every hour, and costs IDR100,000/pax (~S$9.20). Alternatively, book a private charter boat from Bali.
---
4. Serangan Island – The "Kusu island" of Bali
---

Image credit: @ayurahmaningrum
Just as Singapore's Kusu island has a turtle conservation site, Serangan Island has one as well. Swing by the Turtle Conservation and Education Centre, where they care for injured animals, breed 3 different species of turtles, and organise releases back into the wild.
There's no entry fee and visitors are encouraged to donate, purchase merchandise, or adopt a sea turtle instead.

Image credit: @mmfootprints
While wooden boats were once used to cross the narrow passage of water separating Serangan Island and mainland Bali, both islands are now connected by the Serangan Sakenan Bridge, making this one of the most easily-accessible spots on this list. 
Getting there: Drive 15 minutes from Kuta.
---
5. Menjangan Island – Coral gardens & clear waters for diving
---

Image credit: @tuke_menjangan
Bali is slated to have a spanking new international airport on the north of the island in 2024, making hidden gems such as Menjangan Island all the more accessible. As part of a government-protected marine park, the island has an uber-rich marine ecosystem, and a top-notch dive site, Anchor Wreck, featuring an underwater vertical wall of corals bursting with sea life. 

Image credit: Muhammad Hafid Kustantyo
Little Mermaid-like underwater paradise aside, those who've yet to get their PADI certification can also disembark and explore the island's majestic waterfront temple. Word has it that there's also a rare species of Javan deer that roams the island.
Book a diving package to Menjangan Island.
Getting there: From Labuhan Lalan in Northern Bali, take a 30-minute boat ride. Diving packages are priced around S$200/pax.
---
6. Gili Gede – Lesser-known island for a quiet escape
---

Image credit: @marlangeen
Gili Gede is said to be among the quietest among the 26 Gili islands, perfect for those looking for a legit Eat Pray Love experience away from everyone else. 
Most of the island is occupied by small villages, with a scattering of backpacker resorts available for those who'd like to stay the night. The local community fishes and farms pearls, and there aren't any roads or vehicles on this island. You can expect a trip out here to be a city detox, complete with sunbathing, stand-up paddle boarding, and snorkelling.
Getting there: Gili Gede is a 1.5-2-hour boat ride from Serangan. Prices range around US$48 (S$66.30) for a 1-way trip but can vary depending on season. Water taxi services such as Gili Getaway provide hotel pickup. 
---
7. Nusa Lembongan – Beach clubs & scenic lookout points
---
Image credit: @firefly.freediver
Now, Nusa Penida may get all the buzz on social media but if you love show-stopping views, squeeze a visit to Nusa Lembongan into your itinerary. Visitors can spend a day here wandering and exploring everything from underground homes to panoramic lookout points.

Image credit: Ohana's
Sandy and Ginger are among the many beach bars of various price points on the island. At the highly-raved Ohana's Beach Bar, lay back on a daybed as you sip on martinis, margaritas, and mojitos at IDR125,000 (~S$11.60) each.
Enjoy an overnight stay in one of their luxury resorts, or book a dinner at a sunset bar to complete your visit. There are also plenty of beaches where surfers can catch a wave.
Book a fast boat ticket to Nusa Lembongan.
Getting there: There are many different boat services including Dcamel and Tanis Express. Prices begin from S$19.45 for a round-trip that takes 30 minutes each way.
---
8. Nusa Ceningan – Dreamy beach bars & cliff diving
---

Lounge at Sea Breeze Cafe Ceningan.
Image credit: @airhernaez
Nusa Ceningan condenses everything that Bali is best loved for into a wee island just double the size of Singapore's Coney Island. 
Want adrenaline activities? Cliff dive 12m down into the Blue Lagoon, or zipline across the sea. Hungry for aesthetic beach cafes? It'll be hard to beat the suspended hammocks of Sea Breeze Cafe Ceningan. Want some cute hotels? Try the rustic white-and-blue Le Pirate Resort.
You can even find a secret beach called Secret Beach and minimarts for a quick and affordable snack.

The Blue Lagoon also has a cafe with a panoramic view nearby.
Image credit: @abbyaway
Book a day trip to Nusa Ceningan and Nusa Lembongan.
Getting there: Take a 30-minute boat ride from Nusa Lembongan. Cross the Yellow Bridge Point to reach Nusa Ceningan.
---
Go island hopping on your next Bali adventure
---
Bali has many gems but who's to say that the islands off it don't offer the same charm? These 8 islands just off the coast of Bali's hubbub feature what Bali is loved for without the hordes of tourists during peak season. Diving spots, pristine beaches, and serene beaches are all but a short day trip away. 
For those with time to spare, also consider travelling further with a short flight to East Java, Lombok, and Flores, with lots more tropical gems to offer.
For more travel ideas, check out:
---
Cover image adapted from: @wen.owem, @luciinka_kol, @airhernaez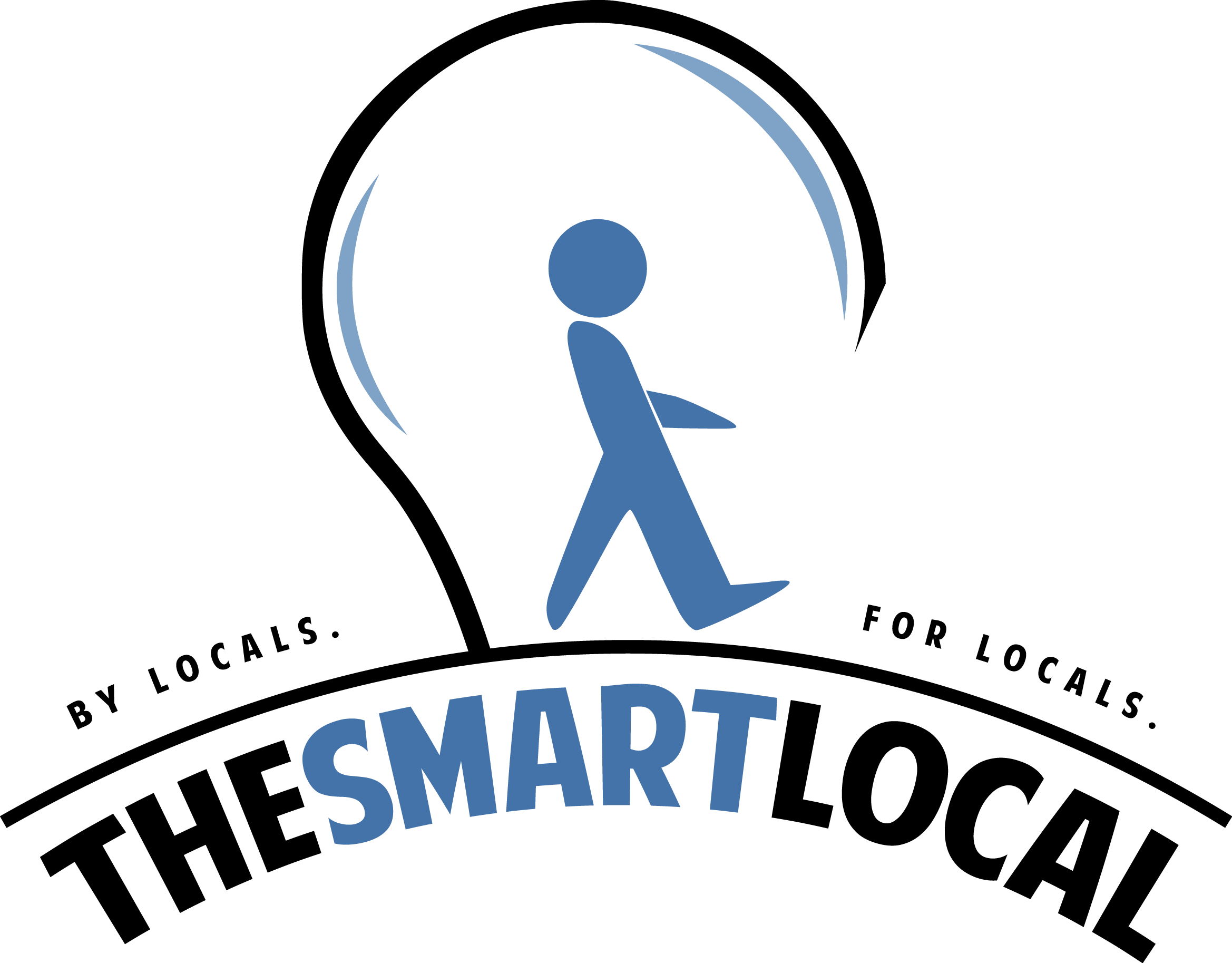 Drop us your email so you won't miss the latest news.