Things to do in Da Nang
---
Vietnam is a popular destination for many who are seeking a short getaway with most heading straight to Ho Chi Minh or Hanoi. A more underrated location when it comes to activities, historical sites, and beautiful beaches is Da Nang.
It's a hidden gem that has become more popular over the years. To help you acquaint yourself better with the region, here is a list of the 12 best things to do in Da Nang for when you're planning a visit there. 
P.S. Flights from Singapore start from just $113.
---
1. Get a tan at My Khe Beach
---
Image credit: @wluns2
Vietnam has many famous beaches but My Khe beach is one that you should visit if you're looking for calm waves and unblemished sand that is easily accessible. 
With year-long warm waters and located just 5km away from the city center, the beach is a tourist attraction with a slew of luxury hotels, restaurants, and resorts situated in its vicinity.
Image credit: @hglydt
There are also various kinds of activities like jet skiing (VND500,000, ~S$29.41) and banana boating (VND400,000, ~S$23.52) to wakeboarding (VND1200000, ~S$70.57) and parasailing (VND500,000, ~S$29.41). 
The beach is also peppered with beachfront restaurants, cafes, and bars, so you can easily spend an entire day chilling out here. Hotels are aplenty too, so you needn't travel far for some sun, sand, and sea.
---
2. Soak in some serenity at Nui Than Tai Hot Springs Park
---
Image credit: @nuithantaihotspringspark
For those who love mountains and hot springs, Nui Than Tai Hot Springs Park has a combination of warm and soothing water, and refreshing mountain air. 
Try a mud bath that will leave you with younger-looking skin or try soaking yourself in something a little different like their Green Tea Onsen that will help you relax and smell minty fresh. 
Image credit: @rimrim_ing
Aside from hot springs, you can also whizz down colorful water slides and float around a wave pool at Nui Than Tai's water park complex.  
Getting there: 30-minute drive (20km) from the city center.
Admission: VND300,000/adult (~S$17.80) | VND150,000/child (~S$8.90)
Opening hours: 8.30am-5.30pm, Daily
Address: QL14G, Hoà Phú, Hòa Vang, Đà Nẵng, Vietnam
---
3. Visit Hoi An's historical Old Town for a day trip
---
Image adapted from: @baotran, @ruthordare15
Left untouched by the bombing campaign during the Vietnam War, Hoi An is one of the few cities that retains historical architecture in its original form. 
Image credit: @kimmiem2k
You can walk around and take photos of the UNESCO World Heritage Site while sampling some street food with cheap shopping at Hoi An Central Market.
While you're there, drop by the Silk Village where you can learn how to make intricate pieces and purchase silk souvenirs for your friends so they think you're fancy. 
Book a guided tour to Hoi An.
Getting there: 1-hour drive from Da Nang city. 
---
4. Take a boat to Cham Island's untouched beaches & clear waters
---
Image credit: @thailand_vietnam
Another beach worth exploring is on Cham Island, a fishing village that's 20 minutes away from the mainland. The beaches here are less populated and pristin, making it the go-to spot for those looking to escape the crowd.
You can spend your day here diving, snorkeling, fishing, or just watching the sunset. For marine life enthusiasts, the protected coral reefs in the island of Cu Lao Cham are a must-see. 
Image credit: @marycervini
Aside from water activities, there are hidden spots like the Hai Tang Pagoda where a large statue of Buddha has been built for fishermen to pray to before going out to sea. 
Since the island is remote, you can take a ferry from Bach Dang Wharf for 30 minutes at a slow, relaxed pace. But if you're prone to sea sickness, we recommend you take the speedboat from Cua Dai Port which takes only 20 minutes and is less susceptible to rougher waters. 
Book a guided tour to Cham Islands. 
Admission: VND70,000 (~S$4.15) | VND20,000 for ecological fee (~S$1.19)
Transport Fees: VND200,000 for speedboat (~S$11.85) | VND20,000 for ferry (~S$11.85)
---
5. Walk the Golden Bridge at Sun World Ba Na Hills Theme Park
---
Image credit: @missjpyke
Situated on a mountaintop, the Sun World Ba Na Hills resort and theme park is one of the largest recreational places in Da Nang.
You can visit landmarks like French Village and the famous Golden Bridge while experiencing the Fantasy Amusement Park. There, you can have fun at an assortment of themed rides like: alpine roller coaster, tower drop, 4D rides, and bumper cars.
Image credits: @ubn.lee07
You will need to purchase a ticket which includes the cable car ride up the mountain and all the rides found at Fantasy Park. If you wish to stay the night, book a room at the Mercure Da Nang French Village Ba Na Hills hotel that is designed to look like a literal French castle. 
Featuring a medieval design, this Gothic fortress exudes a strong Game of Thrones vibe. It also has a variety of room configurations to choose, ranging from a superior room with a king-sized bed to a family room with 4 bunk beds. 
Book a shared shuttle bus to Ba Na Hills.
Getting to cable car: 45 min drive from city center.
Admission: VND750,000/adult (~S$44.44) | VND600,000/child (~S$35.60)
Opening hours: 8.00am-5.30pm, Daily
Address: Tuyến cáp treo lên Bà Nà Hills, Hoà Ninh, Hòa Vang, Đà Nẵng, Vietnam
---
6. Munch on a bowl of Banh Xeo beef at Thia go restaurant
---
Image adapted from: @hello_danang
Located on a quiet street in downtown Da Nang, Thia Go restaurant serves one of the best Banh Xeo beef noodles (VND90,000, ~S$5.32) in Vietnam. 
It is the only Mekong delta speciality restaurant in Da Nang, serving dishes like Basa Fish Lau Mam (VND250,000, ~S$14.70) and Siamese Mud Carp Seafood Hot Pot (VND400,000, ~S$23.66). 
Image credit: @silver____ju
Spring rolls and seafood are among the other options that come highly recommended in reviews.
The restaurant can only accommodate up to 40 people so be sure to get there early to beat the lunchtime crowd or make your reservations to secure a spot for you. 
Opening hours: 10.00am-9.00pm, Daily
Address: 37 Ba Đình, Thạch Thang, Hải Châu, Đà Nẵng 551300, Vietnam
---
7. Turn back time at Reply 1988 Cafe
---

Image credit: @reply1988_cafe
The Reply 1988 Cafe is a 2-storey cafe based on the hit K Drama series after the same name – so everything in there has a touch of Korean aesthetic in it. 
Image credit: @reply1988_cafe
With a contemporary design, the cafe's apartment-like layout makes it a cosy place to enjoy a cup of coffee and take some really nice photos.  
A key item to look out for on the menu would be the Mango Milk Foam Smoothie (VND490,000, ~S$28.98).  
Opening hours: 7.00am-11.00pm, Daily
Address: 20 Lê Hồng Phong, Phước Ninh, Hải Châu, Đà Nẵng 550000, Vietnam
---
8. Go on a shopping spree at Cho Dem Son Tra night market
---
Image credit: @aroundtheworldwithlisa
Cho Dem Son Tra is a famous night market located near the head of Da Nang's Dragon Bridge. Essentially a pasar malam on steroids, there are tons of things to look forward to like souvenirs, clothes, and even food. 
Image credit: @wanderlust_jazzer
It is easily accessible by car and offers fresh seafood at affordable prices along with other snacking options like grilled and barbecue foods available in the area. Most stalls open at 6.30pm so get there early if you're planning to beat the crowd. 
Opening hours: 5.00pm-12.00am, Daily
Address: Mai Hắc Đế, An Hải Trung, Sơn Trà, Đà Nẵng 550000, Vietnam
---
---
Huyen Khong cave has many intricate craftings of shrines and Buddhist statues.
Image credit: @kylestyletravel
With many hidden caverns for people to explore and take photos, the Marble Mountains are a must-see for first-timers in Vietnam as they tower above the cityscape. 
For dramatic pics, a visit to Huyen Khong cave is a must. It has openings from the top for light to shine in, creating a strong contrast of light and dark which are perfect for pictures. It also houses a large hand-carved stone Buddha and 2 shrines.
Image credit: @jordanhardy07
Linh Ung Pagoda is another attraction that must be visited while at the Marble Mountains. The pagoda has an archway that features a gorgeous facade and detail that overlooks a courtyard with many small lotus ponds, bonsai plants, and tilework of the main structure. 
Book a guided tour up the Marble Mountains.
Getting there: 46-minute drive from city center. 
Admission: VND40,000 (~S$2.37)
Opening Hours: 7am-5.30pm, Daily
---
10. Visit the largest 3D Art Museum in Vietnam 
---
Image credit: @tskrrrr__
It's usually not the best thing if our eyes start playing tricks on us but at the 3D Art Museum, it can make for some really fun photos. 
Image credit: @ngoctu253
The museum offers 9 different zones and an extensive range of artworks to interact with like their Central Hall that features a massive dragon and King Kong or their Classic Art Zone with murals of Greek statues and historic paintings. 
Admission: VND200,000/adult (~S$11.85) | VND100,000/child (~S$ 5.93) | Free admission for infants
Opening hours: 9am-10pm, Daily
---
11. Drop some dance moves at the New Phuong Dong Nightclub
---
Image credit: @newphuongdongclubdanang
The New Phuong Dong Nightclub is one of the biggest clubs in Da Nang  that boasts a noteworthy audio system along with a massive dance floor.
While the drinks may be slightly on the pricey side for a club in Vietnam between VND100,000 (~S$5.88) to VND140,000 (~S$8.23), the atmosphere and the club's lineup of prominent local DJs means that the music and vibes are always on point for a night of raving. 
Opening hours: 8pm-3am, Daily
Address: 20 Đống Đa, Thuận Phước, Hải Châu, Đà Nẵng 550000, Vietnam
---
12. Sit down for brunch at the lesser-known vintage Noi Cafe
---
Image credit: @ttlthuong
Hidden within an alley with a relatively small shop front, the rustic Noi Cafe is the perfect blend of old school architecture and nature with its large outdoor seating area. 
Image credit: @nick_kim07
Housing a large assortment of vintage radios, cassette tapes, and other retro paraphernalia, this quaint cafe is a good spot for a chill afternoon with a book.
Their egg coffee (VND40,000, ~S$2.35) and coconut coffee (VND59,000, ~S$3.47) come highly recommended and are served with special foam art on the top of every drink. 
Opening hours: 6.30am-10.00pm, Daily
Address: 113/18 Nguyễn Chí Thanh, Hải Châu 1, Hải Châu, Đà Nẵng 550000, Vietnam
---
Things to do in Da Nang
---
Da Nang's complimentary fusion of modern architecture, nature, and historical culture makes it one of the most charming places you can find in Vietnam. 
With everything from beaches to mountains and whimsical cafes, you'll certainly find a thing or two for your next getaway. 
More travel guides and places to visit:
---
Cover image adapted from: @ruthordare15, @hglydt, @missjpyke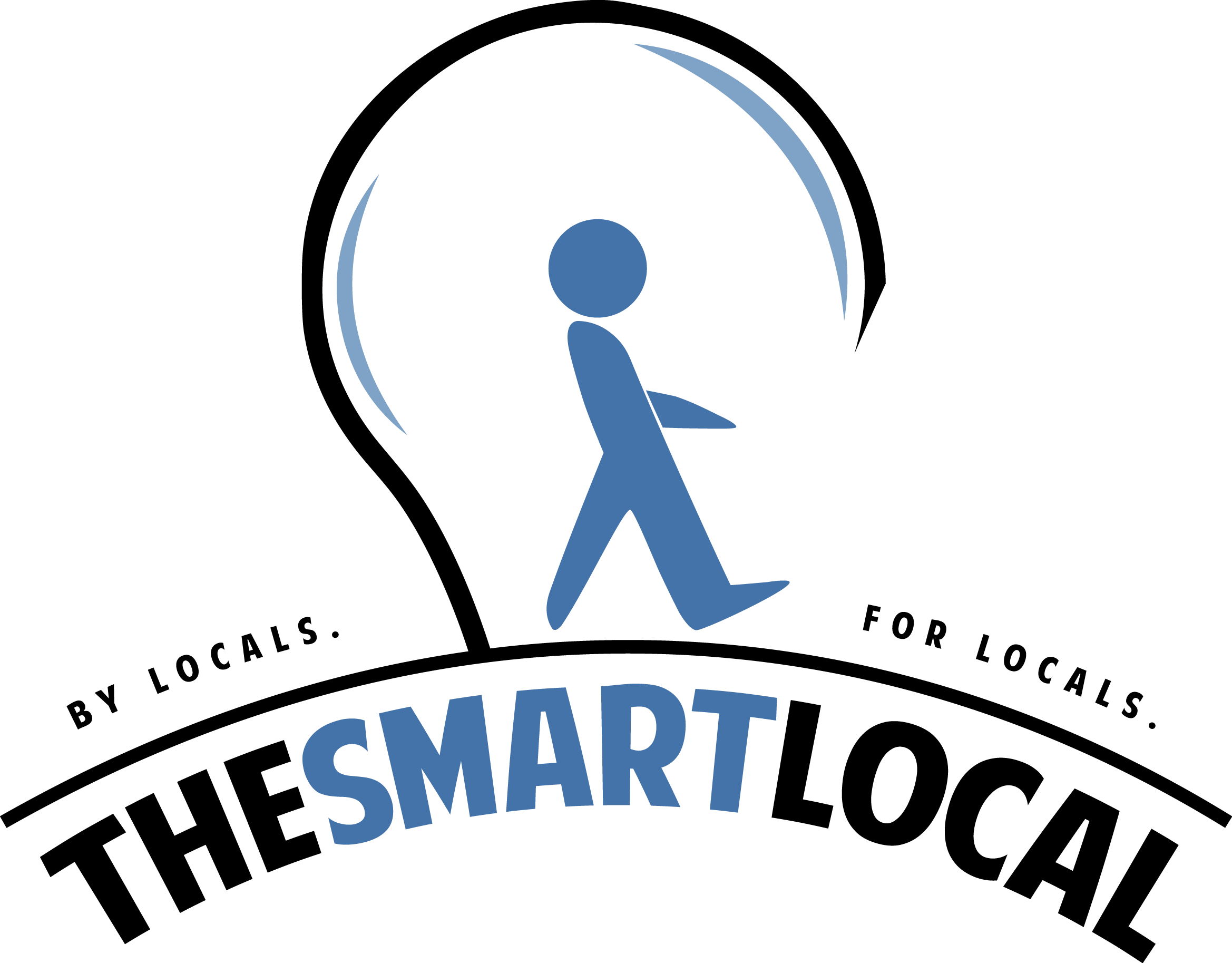 Drop us your email so you won't miss the latest news.