Workshops in Singapore
---
Tiger Beer, Bynd Artisan, and Maison 21G are household names at this point. These local brands aren't just well-known in Singapore; they're loved overseas too.
If you've wondered how these brands have made it, the answer might just be in a tour of their facilities or a workshop that spills the beans on how they produce their goods. And it's not just those 3 with behind the scenes action, check out these 8 local brands that hold tours and workshops:
---
1. Tiger Brewery – Brewery tour & free beer tasting
---
The blue and orange label of Tiger Beer is easily recognisable in any supermarket, bar, or pub. And for good reason – the made-in-Singapore company has been around since 1932, brewing their beer right here on this island.
If you've ever wondered what goes into their draughts, their Tiger Brewery Tour will answer all your burning questions. You'll hear about the brewery's history and the process of brewing beer with just 4 ingredients: malt, hops, yeast, and water. There's even a viewing gallery of the factory line itself, where the golden liquid is bottled, sealed, and labelled right before your eyes.
Pro tip: do yourself a favour and take notes as you might just win yourself an extra free pint if you answer the tour's trivia questions correctly. Not to worry if you don't manage to score a point. You'll still be treated to a pint of Tiger Beer, as well as a flight of 5 other beers that are produced at this brewery too.
Do note that this tour is kid-friendly, and visitors below 18 years of age will not be served any alcohol.
Book tickets to the Tiger Brewery Tour.
Price:
Adult: $23/pax (weekday) | $25/pax (weekend)
Child (17 years old and below): $15/pax
Address: 459 Jalan Ahmad Ibrahim, Tiger Brewery, Singapore 639934
Opening hours: 1pm-6.30pm, Daily
Contact: 6860 3005 | Tiger Brewery website
---
2. Mr Bucket Chocolaterie – Build your own chocolate bar
---
Chocolate factories are the stuff of children's dreams, and it'll be a dream come true when you visit Mr Bucket Chocolaterie. This open-concept factory, cafe, and retail store showcases the makings of chocolate from bean to bar.
Reservations aren't necessary for you to sneak a peek at cocoa beans being roasted then pulverised into a paste. The beans are then transformed into chocolate with the help of milk and sugar before they're used in confections like truffles and candy bars.
By this time, we know you'll be hankering for a taste. Thankfully, this factory sells its choc at The Dispensary, where you can pick up bonbons flavoured with locally-sourced ingredients like soy sauce and calamansi. There are also dine-in offerings like a chocolate tasting menu ($18), pastries (from $10), and decadent hot chocolate drinks ($8) you can enjoy at the cafe.
You can even DIY your own chocolate bar. Pick out toppings such as pretzels, dried fruits, and nuts for a personalised gift to yourself or a loved one.
Address: 13 Dempsey Road, #01-03/04 Mr Bucket Chocolaterie, Singapore 249674
Opening hours: Tue-Thu 11am-7pm | Fri-Sun & PH 11am-11pm (Closed on Mondays)
Contact: Mr Bucket Chocolaterie website
---
3. Bynd Artisan – Bookbinding workshop for leather notebooks
---
We're all too used to typing out notes that holding a pen to paper can sometimes feel foreign. A bookbinding workshop at Bynd Artisan, however, might change your mind about taking notes the old-school way.

Bynd Artisan has a history of bookbinding as one of the owner's grandfathers owned a bookbindery in the 40s.
Image credit: Bynd Artisan
In the workshop, you'll work with paper, leather, and thread to make your own notebook. The best part: no prior experience with sewing is needed to get started. Plus, you'll even get to pick out the type of paper and colour of leather you want for your notebook.

Image credit: Bynd Artisan
If you've conquered the basics, you can even opt for more challenging workshops that will teach you Japanese and even mediaeval bookbinding techniques.
Book a session for Bynd Artisan bookbinding workshop.
Price: From $78/pax
Address: 37 Jalan Pemimpin, #08-13 Mapex, Singapore 577177
Opening hours: Mon-Fri 9am-5.30pm (Closed on Saturdays, Sundays & Public Holidays)
Contact: 6267 5066 | Bynd Artisan website
---
4. Brass Lion Distillery – Distillery tour & DIY gin workshop
---
It's not just beer that has put Singapore on the map for alcoholic bevvies. Singapore has its fair share of spirit distilleries too, like Brass Lion Distillery that produces gin.

Image adapted from: @rachietxx
You can check out what goes on behind the scenes in making gin by joining their distillery tour. Apart from a walkaround of the distillery and learning what goes into gin, you'll also get a welcome cocktail and a taste of 3 of Brass Lion's gins.

Image credit: @brassliondistillery
Class is in session for those who want more details on making gin with Gin School, the distillery's DIY gin workshop. In the 3-hour session, you'll work with botanicals to create your own flavour profile. Then comes the fun part of distilling the alcohol using a mini copper pot.
The end product – a bottle of gin – is yours to keep. As a bonus, a sample of your hard work will also go into a G&T served to you at the end of class.
Book tickets to the Brass Lion Distillery Tour and Gin School.
Price:
Distillery Tour: $45/pax
Gin School: $220/pax
Address: 40 Alexandra Terrace, Brass Lion Distillery, Singapore 119933
Opening hours: Tue-Fri 5pm-11.30pm | Sat 2pm-11.30pm | Sun 1pm-7pm (Closed on Mondays)
Contact: 8767 4097 | Brass Lion Distillery website
---
5. Maison 21G – Personalised signature perfume workshop
---
Chanel has No. 5, Calvin Klein has CK One, and now you too can create your own signature perfume at Maison 21G. The local perfumery was founded by a scent designer who has worked with the likes of Lancôme and Paco Rabanne to create their recognisable fragrances.
You'll be able to make your own personal scent at their perfume workshop. It's taught by a scent designer who will explain how top, mid, and base notes work together to create a perfume. You'll then get to play mad scientist as you mix and match 35 different scents to form your own 30ml bottle.
Each workshop booking is for a private session, so grab a few friends to join in the fun. You can even opt for free-flow prosecco ($40/pax) or pop a bottle of champagne ($150 each) to turn this into a party.
Book a session for Maison 21G perfume workshop.
Price: $180/pax
Duxton outlet
Address: 77 Duxton Road, Singapore 089536
Opening hours: 12pm-8pm, Daily
Contact: 9477 7818
Marina Bay Sands outlet
Address: 10 Bayfront Avenue, #01-32 The Shoppes at Marina Bay Sands, Singapore 018956
Opening hours: 11am-10pm, Daily
Contact: 9690 0849
Takashimaya outlet
Address: 391 Orchard Road, Takashimaya S.C #B1-31A, Singapore 238872
Opening hours: 10am-9pm, Daily
Contact: 9276 0989 | Maison 21G website
---
6. Yixing Xuan Teahouse – Tea appreciation workshop
---
You'll often drink tea at a Chinese restaurant without thinking twice about what it takes to brew a pot. Enter Yixing Xuan Teahouse. The teahouse was started by a father-daughter duo who want to share their knowledge of Chinese tea in Singapore.

Image credit: Yixing Xuan Teahouse
They have a tea appreciation workshop that covers the A-Z of Chinese tea. In 1.5 hours, you'll study the history and cultural significance of tea, the different types of tea, and even how to spot quality tea leaves. You'll also learn the right brewing techniques for each tea. Hint: it's not just about dumping hot water onto the leaves.

Image credit: Yixing Xuan Teahouse
The interactive workshop has tea for tasting too, and you'll get to try 5-6 types of tea, depending on the workshop you've chosen. Tea is best savoured alongside light bites, and you'll have the option to include a side of dim sum in the upgraded workshop.
Book a session for the Yixing Xuan Teahouse tea appreciation workshop.
Price:
Tea appreciation workshop: From $55/pax
Tea appreciation workshop with dim sum: From $67/pax
Address: 78 Tanjong Pagar Road, Singapore 088499
Opening hours: Mon-Thu 10am-8pm | Fri-Sat 10am-9.30pm | Sun 10am-7pm
Contact: 6224 6961 | Yingxing Xuan Teahouse website
---
7. GINLEE- Pleated bag workshop
---
Mention pleats and one brand name springs to mind: GINLEE. The local fashion house is known for adding pleats to everything such as trousers, skirts, and even purses. Now, you could cart out these fashionable items at the store, or you can try your hand at making one of these pleated bags yourself at their in-house workshop.
The GINLEE __/\/\/\ake experience is a 2-hour workshop where you get to choose the colour of the bag and cords, as well as the pleat design you want for your bag. Pleating is much simpler than it looks under the guidance of the trainers. They'll even steam the bag to help set the pleats in place. Once the cords are strung into place, your new bag is ready to be used.
Book a session for the GINLEE __/\/\/\ake experience.
Price:
Pack bag: $78/pax
Medium bag: $98/pax
Great World City outlet
Address: 1 Kim Seng Promenade, #01-145 Great World City, Singapore 237994
Opening hours: 10am-9.30pm, Daily
Contact: 8949 4154
Raffles City outlet
Address: 252 North Bridge Road, #02-08 Raffles City, Singapore 179103
Opening hours: 10am-9pm, Daily
Contact: 8784 3160 (WhatsApp only) | GINLEE website
---
8. Fawn Labs – Face wash & serum workshop
---
There's no fountain of youth in looking young, just good skincare, as Singaporean-owned Fawn Labs will tell you at their clean beauty workshop.

Image credit: @fawnlabs
Using only organic, botanical ingredients, you'll whip up a gel facial wash that can also work as a mask if your skin is in need of extra pampering. The workshop also includes a customisable serum to treat your skin's concerns and issues.

Image credit: @fawnlabs
Not only are all materials provided at this workshop, you'll also be given the formula worksheets to take home. This means you'll be able to continue making these skincare products once your containers are empty. If you'd rather leave it to the professionals, Fawn Labs products can be found at Klooasia Home and Design Orchard.
Book a session for Fawn Labs clean beauty workshop.
Price: $160/pax, minimum 4 pax
Address: 71-2B Tras Street, Singapore 079010
Opening hours: By appointment only
Contact: info@fawnand.co | Fawn Labs website
---
Discover experiential offerings when shopping in Singapore
---
Singapore is known for its shopping, but it's not just about bringing home bags of loot here. Workshops and tours are just a snippet of the experiential offerings available at retail stores.

Embroider your own tote bag at Muji.
There are plenty of outlet stores in Singapore that also provide extra services to really amp up your shopping experience. Think customisations of sneakers, tees, and tote bags at adidas, Nike, and Muji.

Pazzion Cafe.
Image credit: Eatbook
This island is also known for its food, so it should come as no surprise that we'd find a way to combine the 2. Local fashion brands such as The Editor's Market and Pazzion have 2-in-1 concepts where there are in-house cafes right next to retail displays.
Simply put, shopping in Singapore can hardly be called boring when there's so much to see and do. We recommend bringing extra cash.
---
This post was brought to you by the Singapore Tourism Board.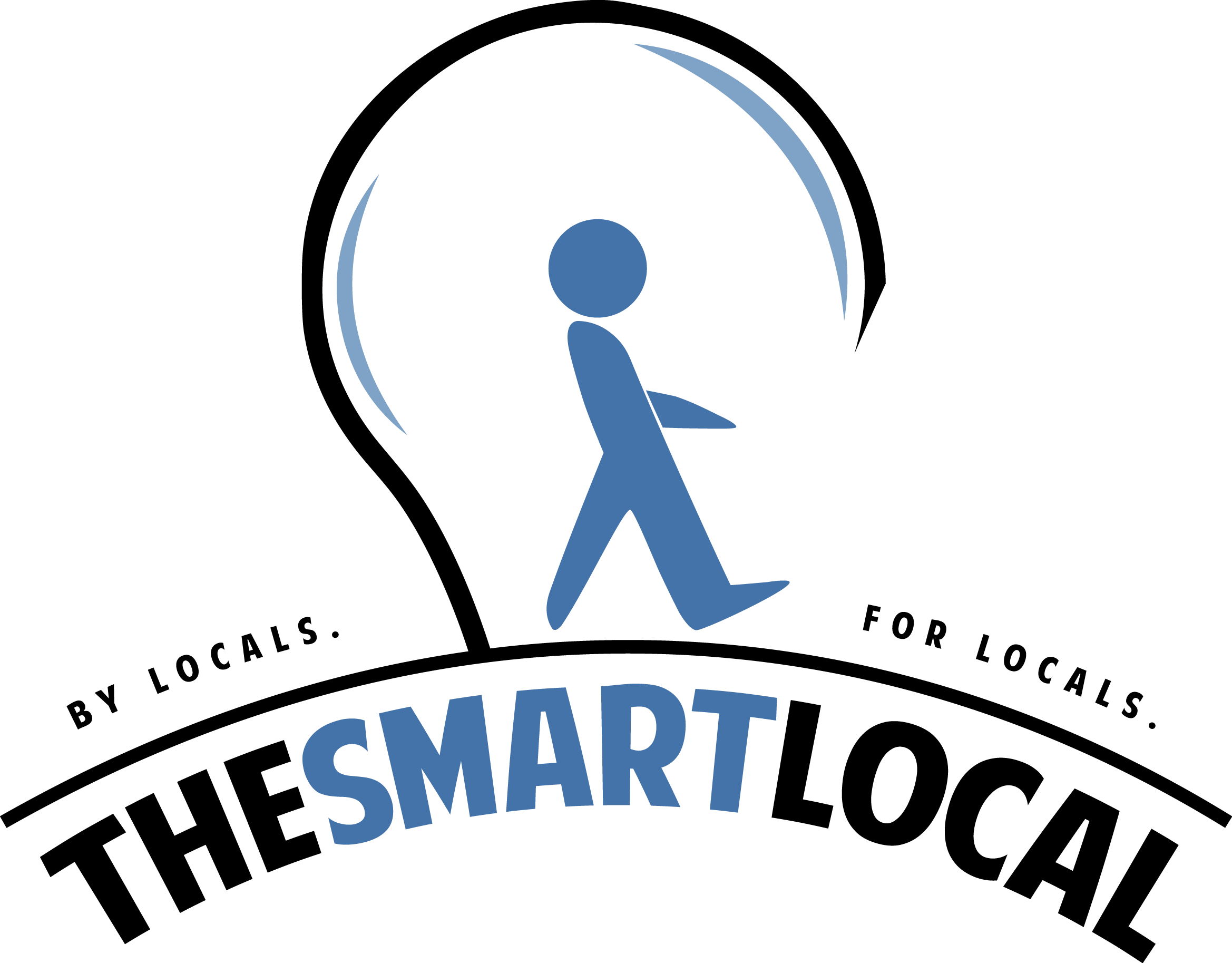 Drop us your email so you won't miss the latest news.