Unique cafes in Singapore
---
In today's episode of how lazy can you get, we've got one for those who enjoy going out, but dread finding and travelling between restos and activities. Oddly specific? Read on to find out how you can overcome the mood killing "shag sia" at these 2-in-1 unique cafes that will keep you both entertained and full.
---
1. East Eight – Sneakers & bubble tea
---

Image credit: @foodtravelexplores
Find fresh new kicks and ice cold drinks at East Eight, a haven for hypebeasts who are on the prowl for limited edition sneakers and streetwear. The Somerset MRT-adjacent joint prides itself in peddling collections that can't be found in retail stores, plus an assortment of affordable milk teas (from $2.50) that range from fruity to cheesy. 

Image credit: @boscochin
After splurging on a sick new Drew House hoodie or a pair of rare Air Jordans, grab a seat by the window with your boba and watch Orchard road go by. Plus, don't forget to snap a sneakerhead thirst trap against the unmissable wall of shoes before you skedaddle. 
Address: 277 Orchard Road, #01-01 gateway, Singapore 238858
Opening hours: Mon-Thu 11am-10pm | Fri-Sun 11am-10.30pm
Contact: 8618 2960 | East Eight website
---
2. Void Cafe – Customisable furniture & artisanal coffee
---

Image credit: @strangerwalkaround
To anyone who's visited a super chio cafe and wanted to lug home a chair or table – 1, you're not crazy, and 2, you can do that at Void Cafe. Nestled around the corner of SOTA is a cosy coffee house cum showroom, where every piece of furniture has a price tag. 
Indulge in their signature 15-hour cold brew ($6.50) surrounded by etch&bolt's designs in the decor around you. They even offer a slew of customisable services should you want to add a personal touch to your furniture.
Address: 1 Zubir Said Drive, #01-01, Singapore 227968
Opening hours: 11am-8pm, Daily
Contact: 9382 1814 | Void Cafe website
---
3. Mod Hair Salon & Cafe – All day breakfast & a hair salon
---

Image credit: @xp11
Getting your hair done often means having to sit in a salon chair for several hours, and while beauty is pain, your grumbling tummy might beg to differ. Luckily, there's a cafe just next door to Mod Hair Salon with all-day breakfast menus and waffle ice-cream, so you can pop over for a replenishing bite. 

Image credit: @heydeets
The cafe and salon are decked out in minimalist decor, and housed within a pastel pink container that's also the perfect backdrop for flaunting your new locks on IG.
Address: 1A Kuo Chuan Avenue, Singapore 426888
Opening hours: 10am-8pm, Daily
Contact: 6242 5055 | MOD Hair Salon website
---
4. Old Habits Cafe – Vintage thrift store & fusion restaurant
---

Image credit: @samalexisfitness
The spirit of nostalgia is strong with Old Habits Cafe, which is brimming with vintage collectibles that you can take home. Keep your eyes peeled for swatch watches, typewriters, vinyl records, and toys from the 90s that are for sale here. 

Image credit: @oldhabitssg
It's a bonafide blast from the past, served on the side of affordable western mains, including $9.90 specials like Clam Vongole Spaghetti and Grill Teriyaki Sandwich. Parents can bring their kids out down for a meal here, for an educational trip down memory lane. 
Address: 2 Telok Blangah Way, Mount Faber, #01-04
Opening hours: 11am-9pm, Daily
Contact: 8864 3343 | Old Habits Cafe website
---
5. The Social Space – Brunch, sustainable goods & a nail salon
---

Image credit: @thesocialspace.sg
Jack of all trades, The Social Space, wears many hats – cafe, retail store, and nail parlour. Once you have had your fill on avo toast ($12) or a peanut butter smoothie bowl ($13), check out their range of eco-friendly products from socially conscious brands. 

Image credit: The Social Space
Then, head upstairs for a little pampering sesh and get a fresh coat of polish on your hands or feet for $14. The parlour even includes personal iPads with Netflix and digital magazines as you wait while the nail artists do their magic. 
Address: 333 Kreta Ayer Road, #02-15, Singapore 080333
Opening hours: Wed-Sat 9am-5pm (Closed on Sundays, Mondays & Tuesdays)
Contact: 6655 0221 | The Social Space website
---
6.  The Plant Story – Nature-themed workshops & cafe
---

Image credit: @daphnieteo
Greenfingers and aspiring plant-parents, The Plant Story might just be your new fav weekend spot. From urban farming to homemade apothecary to terrariums, this plant-based workshop and cafe spot is an easy way for anyone to reconnect with nature.

Image credit: The Plant Story 
Plus, make your new plant creations in a 100-year old conservation home located in the lush enclave of Seletar Aerospace Park. How zen. 
Address: Seletar Aerospace Park, Singapore 799977
Opening hours: 9am-8pm, Daily
Contact: 9863 8112 | The Plant Story website
---
7. Wildflower Studio – Art jamming & cat cafe
---

Image credit: @gniynaw
Relishing in art therapy alongside the company of fluffy felines? Sounds like heaven. But this place is very much on earth, or more specifically in Little India, where Wildflower Studio is helmed.

Image credit: Wildflower Studio
The art jamming outlet runs a foster care program with cat rescue groups, so you'll have plenty of furry muses to inspire you as you paint. You may choose to partake in the Semi Guided Art Jam with Cats (from $48) with instructors, or the more casual Chill out with Cats ($20/hour) session, where you can paint and pet OTOT.
Address: 56A Niven Road, Singapore 228405
Opening hours: Mon-Thu 10am-12.30pm, 2-6pm | Fri & Sun 10am-12.30pm, 2pm-8.30pm | Sat 10am-12.30pm
Contact: 8101 4990 | Wildflower Studio website
---
8. The Book Cafe – Library & comfort food
---

Image credit: The Book Cafe
Books are like comfort objects, and steamy hot bowls of Salmon Noodle Soup ($16) or cinnamony Apple Pie ($6.95) are comfort foods. Find them both at The Book Cafe where folks can snuggle into a couch, eat, and sink into a good book. 
The venue is also a rentable event space to host meetings, product launches and networking sessions. A book club night sounds about right.
Address: 20 Martin Road, #01-02 Seng Kee Building, Singapore 239070
Opening hours: Mon-Fri 8.30am-5.30pm | Sat-Sun 8.30am-8.30pm
Contact: 6887 5430 | The Book Cafe website
---
9. 7th Heaven KTV and Cafe – Karaoke & quirky dishes
---

Image credit: 7th Heaven and Cafe SG
For those who might not have known, 7th heaven refers to a feeling of bliss – which is an appropriate response to karaoke and some good ol' grub. At 7th Heaven KTV and Cafe, you can literally sing your heart out over innovative creations like Salted Egg Wings, Lychee Smoked Duck Pizza, and Egg Lava Beef Burgers. 

Image credit: @7thheavenktvcafesg
They also have a pool table, game consoles, as well as card and board games to keep you in a fit of entertainment. Feel free to book a private room if you're having a party or birthday celebration – the staff will handle the decorations, cake and photobooth. 
Address: 1/A Tampines Street 92, #03-02 SAFRA Tampines, Singapore 528882
Opening hours: Wed-Sun 11am-1am | Mon 11am-11pm (Closed on Tuesdays)
Contact: 6538 0312 | 7th Heaven KTV and Cafe website
---
Visit these unique cafes in Singapore for a change
---
So, the next time the burden of planning a day-out falls on your shoulders, you've already got a 2 times table of food + fun options on standby at these unique cafes in Singapore. Whether that's petting cats and painting canvases, or vintage thrifting and pasta slurping – no one will know that you were just lazy to head to more than 1 location. 
Now that's a 2-in-1 win. 
For more unique places in Singapore:
---
Cover image adapted from:  @oldhabitssg, @gniynaw, @foodtravelexplores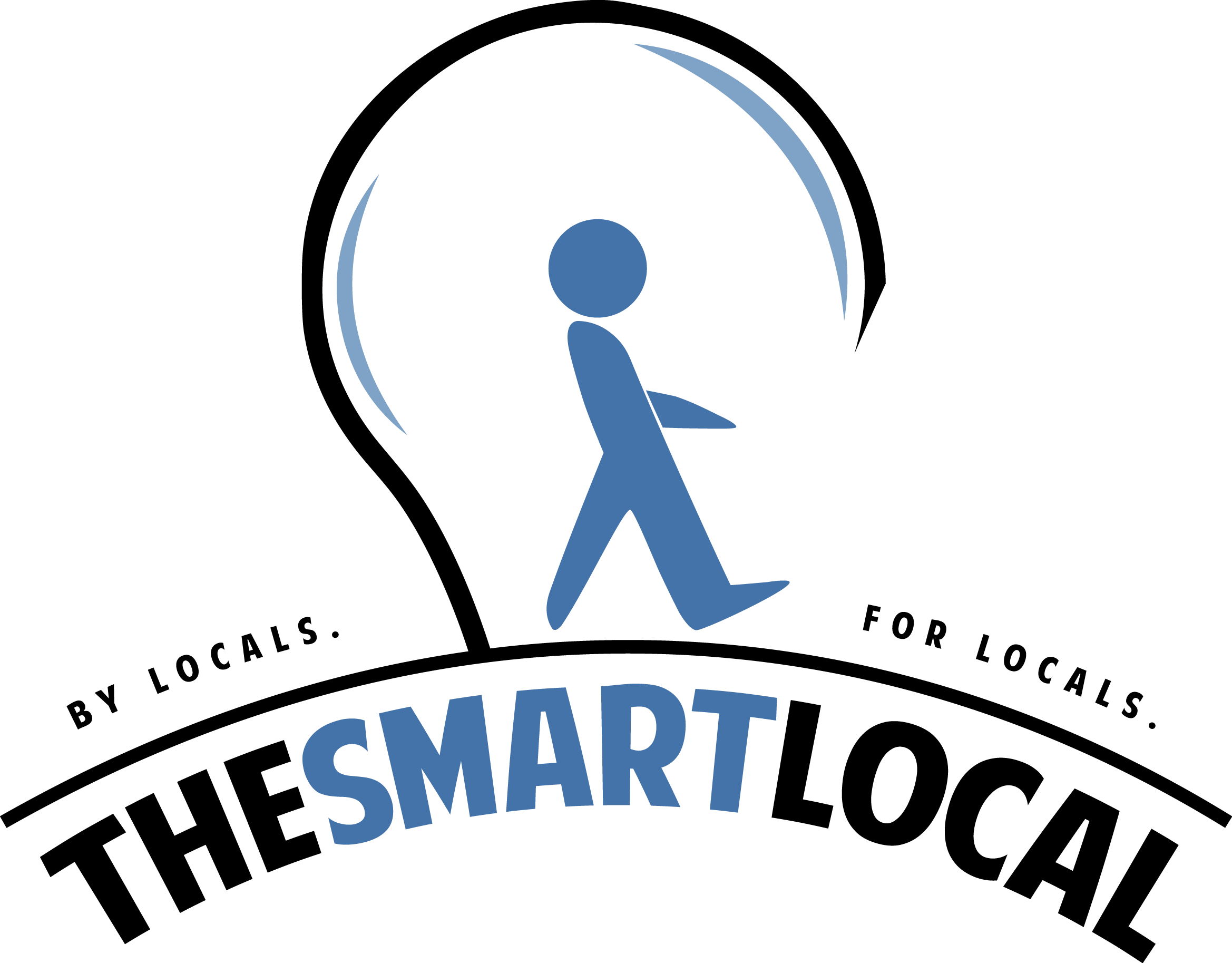 Drop us your email so you won't miss the latest news.