Unique art jamming in Singapore
---
We all love a good art jamming session. After all, it's not just a chill time to bond with friends and family; splashing paint on canvas can be quite the therapeutic experience.
But you don't need literal paint and canvas to express yourself. If you're seeking true creative freedom, we've sussed out art jamming studios that use unconventional media for your next masterpiece.
From dabbing edible ink onto macarons to twisting LED tubes to make neon signs, here are 9 unique art jamming studios to unleash your inner Picasso.
P.S. Advance booking is required for all studios.
More articles for aspiring artists: 
---
1. The Art Nooq – Turn macarons into works of art
---

Image credit: @artnooq
Food can be works of art, and no, we don't just mean tiny portions on large plates that make for a good IG pic. At The Art Nooq at least, artists and foodies can combine their passions to paint on macarons to make them extra gourmet.
It's a delicate job having to paint fine details on something this fragile. Rest assured, the art jam is guided by professionals, so your French pastries will look good enough to hang in the Louvre. 
You'll get 5 macarons to paint during the 2-hour session.The paints are edible, so you can pop them into your mouth once you're done snapping pics of 'em.
Price: $60/pax
Address: 195 Pearl's Hill Terrace, #01-58, Singapore 168976
Telephone: 8186 0019 
---
2. Avant-Garde Art Space – Assemble and decorate a ukulele
---

Image credit: @avantgardeartspace
Musicians – aspiring or otherwise – here's how you can walk away with a new skill and instrument from an art jam session. Avant-Garde Art Space has a Ukulele Paint & PlayWorkshop that lets you customise and assemble your own ukulele. 
Paint and assembly will take place within a 3-hour session. That's plenty of time to get acquainted with your new instrument, like learning its anatomy and how strings can be changed in the future.
Once complete, the workshop ends off with a lesson on basic playing techniques, so you can start jamming immediately. 
Price: $98/pax
Address: 865 Mountbatten Road #01-28/30, Katong Shopping Centre, Singapore 437844
Opening hours: 12pm-10pm, Daily
Opening hours (ukulele workshop): Sat 2pm-5pm | Sun 1pm-4pm, 2pm-5pm (Not available on weekdays)
Telephone: 8023 1554
---
3. State of Shiok – Be a "tattoo artist" for a day
---
"Think before you ink" is a wise adage you should really listen to before you get a permanent tattoo. But at the State of Shiok tattoo workshop, there'll be no ragrets when you pick up the tattoo machine at their pseudo tattoo art jamming session.
In 3 hours, you'll become an ink master, as a resident tattoo artist teaches you the basics of inking. You get to practice techniques like fine lining and shading before you show off what you've learnt on your own sheet of silicone skin.
The design options are literally endless – choose to keep it in black and grey, or add colours to make your artwork pop. If you're sceptical about free-handing the tattoo, you can also request for specific stencils at an additional cost ranging from $8-$28, depending on the complexity of the design.
Price: $68/pax | $58/student
Address: 195 Pearl's Hill Terrace #03-69, Singapore 168976
Opening hours: 11.30am-9.30pm, Daily
Telephone: 9030 7284
---
4. Sage Artelier – Create LED neon signs & pretty glass displays
---

Image credit: @sageartelier
When it comes to unique craft workshops, The Sage Artelier is your one-stop studio offering a variety of uncommon art jamming sessions. 2 of the most interesting ones include a LED Light Painting Workshop and Glass Painting Workshop.
If you're obsessed with those neon signs all over cafes, you'll be able to make your very own at the LED workshop. You'll get the hands-on experience of twisting LED tubes and painting a matching background for your neon sign to stand out.

Image credit: @sageartelier
Meanwhile, if you're an anime fan, the second workshop will teach you how to create detailed artworks of your favourite characters on glass. Using similar techniques done in animation studios, you'll add colour layer by layer to paint your favourite characters. The piece of glass comes in a frame that will be ready to be hung up amidst your other anime memorabilia.
Prices: 
LED Light Painting Workshop: $70/pax
Glass Painting Workshop: $75/pax
Address: 6 Sin Ming Road, Sin Ming Plaza Tower 2 #01-16, Singapore 575585
Opening hours: Tue-Fri 2pm-7pm | Sat-Sun 10am-7pm (Closed on Mondays)
Telephone: 9728 3262
---
5. Heaven Spot – Spray paint walls
---
The thought of spray painting walls sounds illegal but trust us when we say no one's going to jail when you book a session at the Heaven Spot graffiti studio. This art jamming session is nothing short of satisfying as you get to legally vandalise walls with cans of spray paint in a 1-hour session.
You get free rein over a 30sqft panel to paint and 2 cans of paint for you to go ham on your graffiti artwork. Depending on how elaborate your piece is going to be, you might want to purchase additional cans. The professional-grade cans are $12 each, but we recommend looking through the semi-used cans bins for $1/can.
While it's impossible to bag home your entire 30sqft masterpiece, a small 60x90cm take home panel can be purchased for $20. 
Safety wise, customers will be equipped with a gas mask and optional safety gear, which includes cool-looking coveralls, safety glasses and gloves. 
Price: $40/pax
Address: 3 Lor Bakar Batu #03-01, Singapore 348741
Opening hours: Tue-Thu 5pm-10pm | Fri-Sun 10am-9pm (Closed on Mondays)
Telephone: 8893 1786 (WhatsApp or Telegram only) 
---
6. Art Pop! – Destress with balloon splatter art
---

Image credit: @artpop.sg
If you're looking for a good de-stresser that doesn't require any prerequisites, the Art Pop! Balloon Splatter Painting Workshops will ensure you'll be able to bring home an abstract masterpiece without any art skill. 

Image credit: Art Pop!
You get to mix paints and colours into balloons, before the explosively fun balloon popping bit at the Splash Zone comes in. Take aim as you throw darts to create your own Jackson Pollack-esque work of art. 
Book a Balloon Splatter Art Workshop by Art Pop.
Price: $69/pax, $130/2 pax, $178/3 pax, $236/4 pax
Address: 3007 Ubi Road 1 #06-446, Singapore 408701
Opening hours: Wed-Fri 11am-9pm | Sat-Sun 11am-7pm | Mon-Tue by appointment only
Telephone: 9663 6864 (WhatsApp only) 
---
7. Room To Imagine – Design your own clocks with acrylic pouring
---

Image credit: @roomtoimaginesg
When you've got a shining personality, you'll want even seemingly mundane household items to reflect that. That's what you'll get when you sign up for Room To Imagine's acrylic pouring workshops. The organic flow of dripping paint will leave you with clocks and coasters that look like they've popped right out of a Pinterest board.

Image credit: Room To Imagine website
Additional techniques like adding gold and using a heat gun to create bubbles will leave you results that look like a colourful wave pool of some sort – super aesthetic. 
Post jam session, the clocks are assembled with black clock hands, which can be upgraded to silver or gold at an extra charge of $3. On top of this, you may opt for a resin finish for an extra charge of $30. Meanwhile, the coaster workshop comes with a complimentary resin finish.
Price:
Fluid Art Clock Workshop: From $99/pax
Acrylic Pour Coaster Workshop: From $70/pax
Address: 57 Ubi Avenue 1 #07-04, Ubi Centre, Singapore 408936
Opening hours: By appointment only
---
8. L'Atelier Du Rêve – Customise BE@RBRIKE-like figurines
---

Image credit: @dydy_0917
You've probably seen the resurgence of BE@RBRICK figurines all over social media, and if you're looking to customise your own, L'Atelier Du Rêve will let you do just that. At the Liquid Flow Bear workshop, you'll pour on your choice of acrylic paints to create a one-of-a-kind collectible. 
They have a variety of different sized figurines available, from an adorable 8cm-tall one you can attach to your keys, to a jumbo 75cm bear you can display at home. 
Price:
Small (8cm keychain): $34/pax
Medium (23cm figurine): $79/pax
Large (33cm figurine): $149/pax
Extra large (53cm figurine): $399/pax
Jumbo (75cm figurine): $699/pax
Address: 751 North Bridge Road #02-01, Singapore 198719
Operating hours: Mon-Fri 2pm-8pm | Sat-Sun 11am-9pm
Telephone: 8946 4415 
---
9. Motion Art Space – Paint with a pendulum
---
If you think that art and science are complete opposites, Motion Art Space will show you how the two can combine to create masterpieces.
In this no-fail art jamming session, customers will get to play around with the laws of physics and gravity to create beautiful messes of abstract artwork. To aid in this, the studio is equipped with pendulum set-ups, spin tables, hair-dryers and other tools for experimenting with. 
Motion Art Space also creates a vibey atmosphere with chill tunes to bop to, so that you'll be able to let loose and go full-on mad scientist mode. 
Price: From $69/pax for a 45cm x 60cm canvas
Address: 36A Arab St, Level 2, Singapore 199735
Operating hours: Mon-Fri 11am-8pm | Sat-Sun 10am-8pm
Telephone: 8952 0563  
---
Art jamming studios suitable for everyone
---
The next time you want to jio your friends out for a wholesome good time, be sure to keep these art studios in mind. Who knows – maybe you'll walk home with a museum-worthy masterpiece, or simply enjoy a majorly satisfying de-stressing session. Whichever you're setting out to do, there's an art jamming studio that's perfect for whatever mood you're in. 
More wholesome activities to do with friends:

---
Cover image adapted from: @artnooq, @avantgardeartspace
A portion of this content may contain referral links to products. Our opinions remain our own.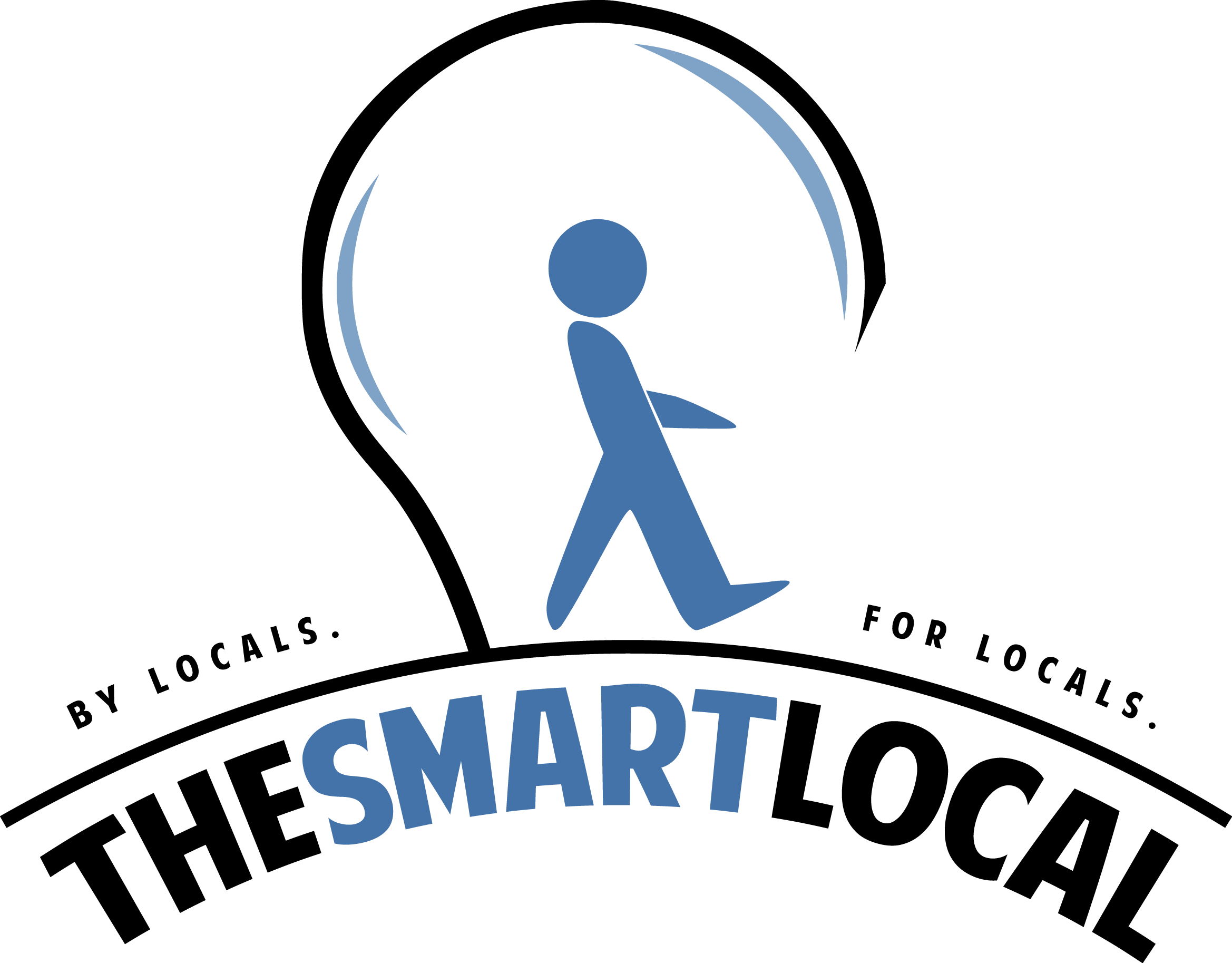 Drop us your email so you won't miss the latest news.