Matilda House in Punggol
---
While many might now be familiar with abandoned mansions like Istana Woodneuk and Chee Guan Chiang House, there's also Matilda House, a sprawling century-old bungalow in Punggol that's one of Singapore's most infamous haunted houses.
With its shiny new BTO estates and sprawling waterfront parks, this northeast neighbourhood might be one of Singapore's most up-and-coming towns, but look a little closer and you'll find plenty of history.
---
Built over 100 years ago by a millionaire for his wife
---

Image credit: Ministry of National Development
Built in 1902 by Alexander William Cashin (1876-1947) for his wife Sarah Cashin, Matilda House was named after his mother, Josephine Matilda Cashin. Also known as Istana Menanti (The Waiting Palace), the 1-storey house features a distinct horseshoe-shaped driveway along with 2 porches overlooking the sea.
Originally a 350-hectare estate, all that's left today is the 4,488sqft, 6-room bungalow itself. The bungalow is also now located quite a distance from the shore due to land reclamation works that started in 1987. The original estate – larger than 490 football fields – had contained rubber and coconut plantations, along with tennis courts, a horse stable and a fruit garden.

Image credit: Urban Redevelopment Authority
The plot of land was initially purchased by Alexander's father, Joseph William Cashin, who had struck it rich by investing in then-legal opium farms, though he later moved into real estate. He played a prominent role in Singapore's early years, owning other properties including about 400 shophouses, the Butterfly House, and the prominent Cashin House in Lim Chu Kang.
Hailing from Ireland, the Cashin family traces its history in Singapore to the early 1840s. Since then, they've made quite a mark here – Cashin Street right next to Bras Basah Complex is named after this prominent clan.

A photo of Matilda House in 1990. The stairs used to lead to a sandy beach 200 metres away, where the Sultan of Johor would reportedly land via boat to visit the prominent family.
Image credit: Urban Redevelopment Authority
Fun fact: One of the last surviving members of the family in Singapore, Howard Cashin (1920-2009), shared that the Cashins took dips in the river inside pagars – lagoons barricaded by logs driven into the riverbed – for safety in the crocodile-infested Punggol River. Think about that the next time you visit Punggol Waterway Park!
---
Filming location for BBC serials & WW2 occupation
---

Matilda House in 1986.
Image credit: Birgitta Berntsson via Facebook
World War 2 caused widespread suffering for Singaporeans of all walks, and even the wealthy Cashin family were not spared during the Japanese Occupation. Matilda House was forcibly possessed by the Japanese Navy in 1942, but the end of the war saw the British Royal Navy take over ownership. 
During the war, Alexander Cashin himself was interned at Sime Road and Changi Prison over the 3 years of the occupation and passed away just 2 years after the end of the war in 1947. The Cashin Family soon regained Matilda House, and after Alexander's death, it was handed over to his sons Howard and Joseph Cashin.

Australian production "Tanamera – The Lion Of Singapore" was filmed at Matilda House, visible in the background. It follows star-crossed lovers separated by family strife and war.
Image credit: IMDb
With its unique tropical-style architectural features like open verandahs, timber-framed lattices, and louvres for ventilation, Matilda House was picked as a filming location for WW2 period dramas. It was also featured in the BBC television serial Tenko, which aired from 1981-1984, dramatising the wartime experiences of European women held by the Japanese Army.
However, in 1985, the Singapore government acquired large swaths of land in Punggol for development, including the plot upon which Matilda House was located – which meant that the Cashins had to leave the property.
---
Abandonment & alleged haunting
---

Matilda House in 2006, with Soo Teck LRT station in the background.
Image credit: Calvin Teo
Over the next 3 decades, the house soon became one of the more prominent abandoned places in Singapore. But as Punggol's forests and farmland started to be cleared in the early 2000s, Matilda House stood out in the empty landscape.
Rumours began to spread about how 3 construction workers had mysteriously died while attempting to demolish the house, which was attributed to a vengeful spirit. There was also word going around about how machines like bulldozers would break down or refuse to work whenever construction was attempted on the house.

Image credit: Aishahrul HanazawaRui via Facebook
The spirit, which reportedly came in the form of a lady seated atop the nearby trees, glaring angrily at onlookers. Some claimed that this was an ancestral spirit protecting the house, and the simple act of entering the house meant death.

The house was left in a dilapidated state
Image credit: SPI
As Matilda House became increasingly dilapidated, it gained infamy as one of the 3 haunted "Coloured Houses" in Singapore, joining the Pasir Ris Red House and Hillview Green House.
With nearby residents and even construction workers unsure about the status of this decaying mansion, the Urban Redevelopment Authority (URA) clarified that it had been gazetted for conservation in 2000. As the only remaining bungalow in Punggol, Matilda House stands as a rare example of tropical bungalow architecture today.
---
Conservation as a condominium clubhouse
---

Image credit: Willy Willy
Since being vacated by the Cashins in 1985, Matilda House was occupied once again in 2015, this time as a private clubhouse for residents of the new condominium development A Treasure Trove.
But as a stately 1-storey house amidst gleaming, towering blocks, many still suspect it was still haunted. A Treasure Trove resident Mr Saradetch, who claims to have been born with the ability to see spirits, maintains that the Matilda House is still possessed by spirits – and is the reason why the lights inside are never turned off. 

A professional geomancy specialist noted the "rolling ball" Feng Shui feature located by Matilda House within A Treasure Trove condominium.
Image credit: David Tong via Facebook

---
Experience the legacy of Matilda House in Punggol
---
Now located within a private condominium estate, Matilda House isn't accessible to the general public. You might catch a bird's eye view of the house from the nearby towering BTO estates, but Punggol will soon feature an entirely new residential district named in honour of this remarkable residence.
Built on the banks of the Punggol River, Punggol Matilda is designed to be a highly pedestrian-friendly district, which has been inspired by its namesake's verandahs and collonaded walkways. When it is fully completed, about 28,000 residents living in its 8,000 housing units can expect open lawns, fruit tree groves and elevated precincts. 
Like the cascading stairs of Matilda House that led to the pagars, three corridors will connect residents directly to the waterfront – which will sport shopping centres, eateries and shops.
Preserved as a grand clubhouse for condominium residents, it has also inspired the design and development of an entire upcoming district in Punggol. Just keep an eye on the treetops if you're passing by.
Check out our other articles on abandoned and spooky spots in Singapore:
---
Cover image credit: Willy Willy, Urban Redevelopment Authority, Aishahrul HanazawaRui via Facebook
Originally published on 30th July 2021. Last updated by Ra Krishnan on 15th May 2023.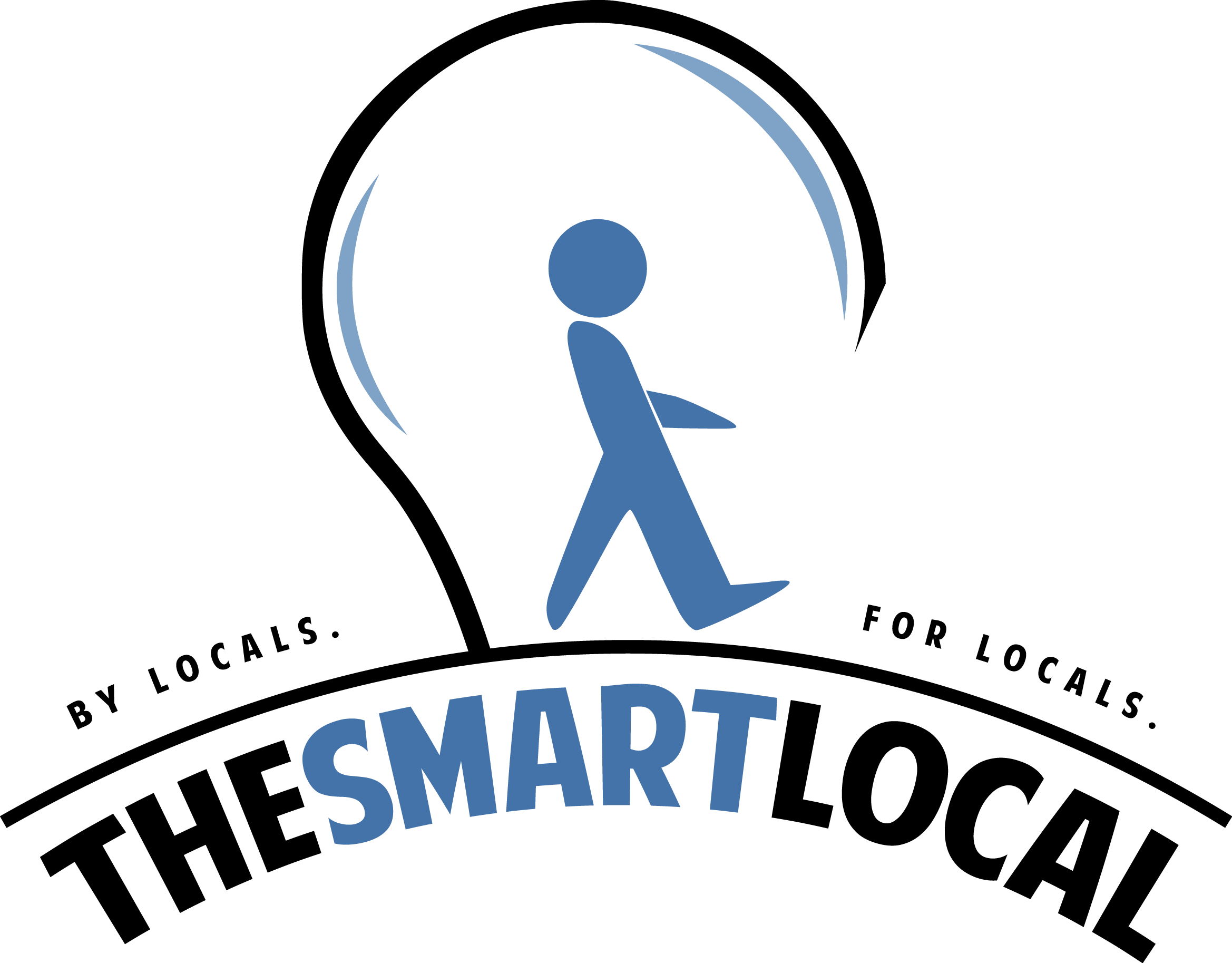 Drop us your email so you won't miss the latest news.