Countryside getaway in Singapore
---
Now that borders have reopened after 2 years, every single wanderlust-starved Singaporean is grabbing any opportunity to jet away for a nice holiday.
With travel prices soaring due to demand, local alternatives like a rustic countryside getaway might just be the ideal proposition to those on a tight budget.
From feeding hungry goats to having a staycay in a farm villa, you can enjoy the serene side of life at these 7 countryside getaway spots in Singapore. And there's a $5 shuttle service set to take you to any of the locations you wish to visit, so yay to not walking under the hot sun.
---
1. Sungei Buloh Wetland Reserve – Embark on scenic walking trails
---
Sungei Buloh Wetland Reserve's Visitor Centre
Image credit: NParks
Gear up for an ecological trek at Sungei Buloh Wetland Reserve, where you can feast your eyes on flora and fauna as you explore the reserve's four trails. The Forest Trail (1.1km) surrounds you with a host of plants and intersects with the Mid-Canopy Walk (0.15km), a path across a suspension bridge that's perfect for those IG story moments.
Eagle Point at Sungei Buloh Wetland Reserve
Image credit: NParks
As its name suggests, the Coastal Trail (3.2km) takes you on a breezy jaunt down Singapore's coastline. Observation pods are scattered all around the park to provide unobstructed views of the reserve, and the Coastal Trail leads you to one of them. Eagle Point is where you'll be treated to a sight for sore eyes.
Birdwatchers can opt for the Migratory Bird Trail (2.3km), which has promising spots to sight rare birds. Along the path, five shelters let you rest and recharge while letting you take refuge in the case of inclement weather.
Book a walking tour on Sungei Buloh Wetland Trail.
Address: 301 Neo Tiew Crescent, Singapore 718925
Opening hours: 7am-7pm, Daily
Contact: 6794 1401
---
2. Nyee Phoe Gardenasia – Dine on fresh farm-to-table meals
---
Image credit: Gardenasia
All in the name of nature, Nyee Phoe Gardenasia offers a slew of countryside activities to keep your mind off the stressful things in life. You can savour farm-to-fork fare like their Pan-Roasted Red Snapper Fillet ($18) served with a side of fresh veggies at Bistro by Gardenasia.
Hosted 4 times a year, their quarterly Farmers' Market curates fresh harvest from local farms to offer you a variety of fresh foods. From eggs and milk to fish and fruit, you'll be able to get your hands on produce straight from the farms all in one place.
Address: 240 Neo Tiew Crescent, Singapore 718898
Opening hours: Wed-Thu 10.30am-4.45pm | Fri-Sat 10.30am-9.45pm | Sun 10am-4.45pm (Closed on Mondays & Tuedays)
Contact: 6793 6500
---
3. Kranji Marshes – spot migratory birds from a 3-storey tall tower
---

Image credit: NParks
For shutterbugs and bird aficionados, Kranji Marshes is the place to be. Their three-storey-tall Raptor Tower is a vantage point that'll let you grant you a 360° panoramic view of the freshwater marshland and the sight of rare animals – two hallmarks of a prime photography spot. 
The marshes are home to over 250 species of birds, butterflies and dragonflies, so you're bound to spot some of these unique critters fluttering about.
Fun fact: There've been almost 200 different birds spotted in this area – there's a checklist of the different species so you know what to expect when you're there. Read our guide to the Kranji Marshes here.
Address: 11 Neo Tiew Lane 2, Singapore 718814
Opening hours: 7am-7pm, Daily
Contact: 6794 1401
---
4. Bollywood Veggies – Go on a 30-minute harvest treasure hunt
---
At Bollywood Veggies, forget towering offices, banks and infrastructure – you'll be admiring the multiple plots of lush flora scattered throughout the 10-acre space instead. If you're coming with some friends, take your time to saunter around free-and-easy. Large groups can embark on a guided farm tours or take part in activities like the Discovery Harvest– a 30-minute-long treasure hunt where teams are tasked to scour for native crops on the farm.
With an abundance of vibrant flowers, fruits and trees providing ample photo ops, you'll be able to fill your gallery with Insta-worthy pics while embracing the serenity of the farm.
Image credit: @pennywangpy
Head on down to their Poison Ivy Bistro to relish some farm-to-table fare after you've sauntered down the various plots. The menu is rife with delicious offerings like their famous Nasi Lemak Platter (from $12) that has a generous serving of ingredients.  
All you have to do is to sit back and satiate your rumbling tummies after a tiring walk.  
Address: 100 Neo Tiew Rd, Singapore 719026
Opening hours: Thu-Fri 8am–4pm | Sat–Sun 7am–5pm (Closed on Mondays, Tuesdays & Wednesdays)
Contact: 6898 5001
---
5. Thong Hup Gardens – Spruce up your home with unique plants
---
Image credit: Thong Hup Gardens Pte Ltd
If you're looking to bring a bit of the outdoors into your abode, give Thong Hup Gardens a visit for some gardening inspo. Even if you didn't come here with the intention of buying plants, you just might be tempted by their extensive display.
The nursery also has a wide range of gardening tools and essentials, so you can purchase all you need to start your very own mini Gardens by the Bay. Thong Hup also offers landscape design consultations if you really wanna incorporate Mother Nature to your dream home. 
Address: 21 Bath Rd, Singapore 779914
Opening hours: 8am-5pm, Daily
Contact: 6454 5055
---
6. Hay Dairies – Feed goats & purchase their fresh milk
---
Get up close and personal with herds of goats at Hay Dairies where you can pick up a pack of alfalfa hay ($5) and instantly attract a drove of hungry goats. 
Early birds can also seize the chance to watch a live goat milking sesh that takes place from 9am-10.30am every morning. Make sure to give the place a ring before you come by, as the milking may end earlier some days.
Round off your visit by indulging in some fresh goat milk that's available in both original and chocolate flavour. Get the 200ml bottle ($2.50) if you're looking to just have a taste, while an 800ml bottle ($8) would be perfect to take home to share some dairy goodness with the fam.
Address: 3 Lim Chu Kang Lane 4, Singapore 718859
Opening hours: Wed–Mon 9am-4pm (Closed on Tuesdays)
Contact: 6792 0931
---
7. Jurong Frog Farm – Catch a frog with your bare hands
---
Frogs aren't the most endearing animals out there – we'd rather just munch on their cooked legs and stay miles away from their squirmy, live counterparts. At Jurong Frog Farm though, you'll get to face your fears and try your hand at picking one up with your bare hands.
Their Catch-A-Frog programme ($10) grants you entry into a frog pen where dozens of frogs await your clutches. Take it from me – I'm not much of a thrillseeker myself, but it was pretty satisfying picking one of these delicate amphibians up.
You can also purchase a container of food pellets ($2) and feed them from a safe distance if you'd rather stay away from the frogs. 
After touring the place, munch on a plate of Cajun Buttermilk Fried Frog Legs ($15) from their store – a rather morbid, yet tasty way to cap off your visit to the farm.
Address: 56 Lim Chu Kang Lane 6, Singapore 719164
Opening hours: Sat–Sun 9am-5.30pm (Closed on Mondays to Fridays)
Contact: 6791 7229
---
Bonus: Gallop Kranji Farm Resort – Relax in a countryside villa with farm tours
---
Image credit: Gallop Kranji Farm Resort
If a full-out farm staycay is something you've been considering, then the villas at Gallop Kranji Farm Resort will truly give you the countryside vibes you've been craving for. As you breathe in country air on the far side of Singapore, take advantage of the many farm-based facilities and activities in the vicinity to take your staycay to the next level.
You can embark on a herbal farm tour to learn about the medicinal properties of herbs or visit the World of Birdnest Museum to learn more about the Chinese delicacy. 
In addition, the resort has other activities like prawning and Koi fish feeding to try out after the tours. Keep this resort on the cards for an innovative staycay option in the near future!
Address: 10 Neo Tiew Lane 2, Singapore 718813
Office hours: 24 hours, Daily
Contact: 6898 9228
---
Access these countryside attractions with a $5 shuttle
---
The best part about this countryside getaway is that all seven locations are easily accessible via the Kranji Farms shuttle service. A one-day pass ($5) takes you to each destination on the list except Gallop Kranji Farm Resort. 
Bus intervals do tend to run on the long side, with 1 bus arriving approximately every hour and a lunch break for drivers. Since the shuttle service is only active on the weekends and public holidays, make sure to keep tabs on the bus timetable so you can plan your trip accordingly. 
You can hop on and hop off the shuttle as many times as you'd like throughout the day – just make sure you don't let any pesky goats eat your tickets. 
---
Unwind from the daily hustle with a countryside getaway in Singapore
---
We've been toiling hard at work in Singaporean fashion for most of the year – that's why we need some respite from the hectic madness now more than ever.
With these 7 destinations providing a convenient countryside getaway on our little red dot, it's high time we took a break and escaped our intensive workloads – even if it's just for a day.
For more nature park guides, check out:
---
Photography by Nadia Loewito.
A portion of this content may contain referral links to products. Our opinions remain our own.
First published on 6th November 2020 by Benjamin Wellesley. Last updated by Brendan Yee.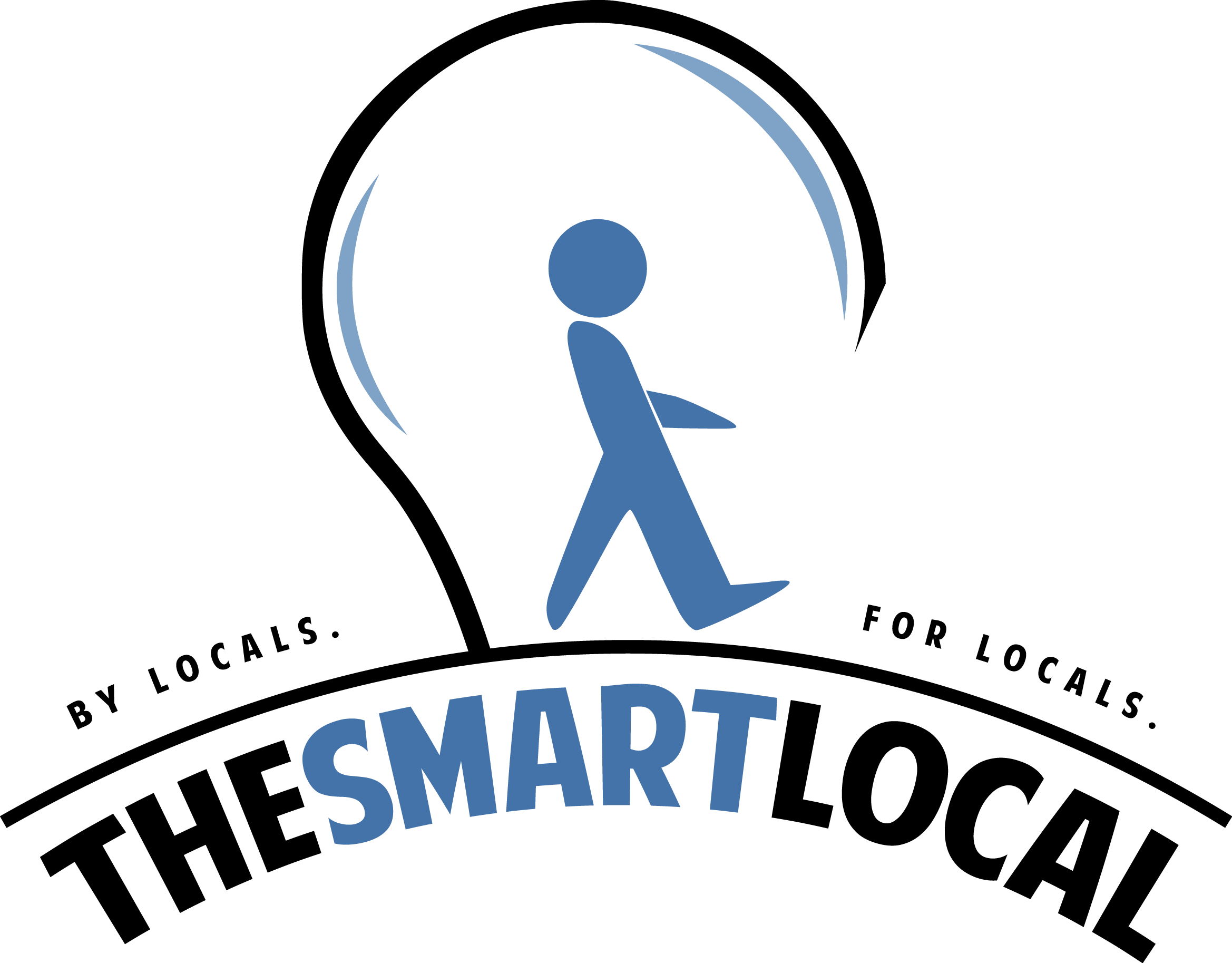 Drop us your email so you won't miss the latest news.