Haunted roads in Singapore
---
Let's just put it out there – driving ain't for everybody. Here's a list of the scariest things you can encounter while in a car:
Road rage.

Bozos that forget the existence of turn signals.

A lady in white trying to hitch a ride home.
Erm. Our roads also haunted ah?
Here are 10 of the most haunted roads in Singapore for you to see all sorts of hantus, from invisible passengers to wandering WWII spirits. Alas, some of us would rather face a ghost on the roads than a lane cutter.
---
1. Tampines Road
---

Image adapted from: Google Maps
Tampines Road ticks all the boxes of being a creepy arse road. It's ulu, flanked by trees, and goes on for way too long. Connecting Tampines to Hougang, Tampines Road meanders through industrial buildings, Paya Lebar Air Base, and notably, some temples and columbariums.
After dark is where this place comes to life, with stories of drivers claiming to smell frangipani and rotting flesh at night – the signs of a lurking pontianak. There have also been accounts of bus drivers waiting at the bus stops here despite no passengers getting on and off, as a sign of "respect" for the unseen.
The road might not be as forested as it used to be back in the day, but it deserves a spot on the list for being one of the OG spooky spots in Singapore.
---
2. Old Upper Thomson Road
---

Image credit: Foursquare
If Old Upper Thomson Road rings no bells, perhaps its more well-known moniker might: the Devil's Bend.
Once used as part of the Singapore Grand Prix, this road is full of tight bends, with the Devil's Bend being the sharpest of them all. It's known to have taken the lives of many drivers in the past – both racers and thrill-seeking novices alike.

Joggers and cyclists who frequent the area have claimed to get "lightheaded" while going along this stretch.
Image credit: Singapore Memory Project
No spooky article is complete without a lady in white story, and Old Upper Thomson Road delivers. Cab drivers have shared several tales of encounters with a woman wearing white flagging them down, only to receive hell notes as payment once she reaches her destination.
The best time to spot her is after midnight, so time yourselves properly if you're hoping for some company.
---
3. Jalan Bahar
---

Image adapted from: Google Maps
Jalan Bahar is located in one of the 3 iconic Chu Kangs of Singapore: Lim Chu Kang (the other 2 being Choa and Phua, of course). It might be ulu as hell, but it's a lot more happening than we think. 
It isn't rumoured to be one of the spookiest roads for no reason either – it's surrounded by a bunch of cemeteries like Choa Chu Kang Cemetery and Ahmadiyya Jama'at Burial Ground.

Imagine waiting for the bus here at night. Alone.
Image adapted from: Google Maps
Mystery fog, phantom taxi passengers, the Lady in White – this road has seen it all. It's even home to what's allegedly the most haunted bus stop in Singapore, said to be frequented by none other than Miss Ponti A. Nak.
---
4. South Buona Vista Road
---

Image credit: NParks
It won't just be the ghosts that'll make your hair stand at South Buona Vista Road. Known colloquially as "99 Bends", the road is infamous for its twisty course full of sharp bends that can make even experienced drivers feel on edge.

This is also a 2-way street, making it extra unnerving if you're not too familiar with the road.
Image adapted from: Google Maps
While the road is frequented by cars and cyclists in the day, things take a more sinister turn at night. People have claimed to spot apparitions and feel weird sensations while driving here after dark. 
While largely unexplained, the road does sit close to Bukit Chandu where the Battle of Opium Hill took place during WWII. Could restless spirits be the reason? Nobody knows, but drive safely if you decide to pay the road a visit lest you end up like one of them.

Vigilante Drive is a small road within Kent Ridge Park.
Image adapted from: Google Maps
Tip: If no spirits end up saying hi, head to Vigilante Drive, next to South Buona Vista Road. This 650m road is one of the steepest slopes in Singapore and has reports of shadow figures and disembodied marching sounds.
---
5. Netheravon Road
---

Image adapted from: Google Maps
What's old, dingy, and might have been grounds for devil worship? Old Changi Hospital. What road, unfortunately, passes by this location? Netheravon Road.

There's a blurry patch when viewing the road via Google Street View, which turns out to be where OCH sits. The work of the hospital's hantus perhaps?
Image adapted from: Google Maps
The Changi area has a dark reputation to begin with, with spine-chilling chalet ghost stories and Changi Beach's grim WWII past. 
Netheravon Road is pretty long, and while it's nothing out of the ordinary in the daytime, one can't help but shake the feeling of being watched – or worse, followed – at night, especially when driving past OCH. While most hospitals are kinda creepy, this one truly takes the cake. Hey, it isn't infamous for being Singapore's most haunted place for no reason.
---
6. Mount Pleasant Road
---

Trees, trees, and more trees.
Image credit: NParks
With a name like Mount Pleasant, you'd think the road's all sunshine and rainbows – but think again. Mount Pleasant Road is sandwiched between several tombs and cemeteries in the Thomson area, making it quite the misnomer.
Scent aficionados can look forward to the sweet, sweet smell of frangipani wafting through the air, meaning Cik Ponz is near. Just be sure not to stay long enough for it to turn into the stench of rotting meat – you wouldn't want to bump into her. 
It's not all that bad if you find yourself here though. You'll be pretty near Singapore's "Avatar Trees" – a secret hiking spot with an abandoned car and "hidden" temple to discover. The not–so-good news? It's near Bukit Brown Cemetery. Guess you can't really escape the ghoulies. 
---
7. Punggol Road
---

If there's one thing we've learned today, it's that roads with more than 4 trees = creepy.
Image adapted from: Google Maps
Punggol is the go-to place for BTO-buying millennials, but the estate's backstory isn't as fresh as its HDBs. 
Punggol Road will lead you straight to Punggol Beach. Besides being a gorg sunset spot, the beach was also the site of 1942's Operation Sook Ching, where about 400 Chinese men were shot by the hojo kempei (Japanese military police) for alleged anti-Japanese sentiments. These claims were unfounded, and their bodies were discarded in the sea.
It was reported that human remains were still found at the beach up until 1997, including skull remnants and a gold tooth that belonged to one of the victims. 

Punggol Beach.
Whether you believe in ghosts or not, it's hard to shake the feeling of unease after knowing the history behind the place – especially if you find yourself alone here at night.
---
8. Sime Road
---

Image credit: Jacklee
Simei? Simu Liu? Semo is Sime Road?
Located near the forests of the Central Catchment Area, Sime Road is another quiet remnant of Singapore's darker past. During WWII, it was home to the British Army and Air Force's Combined Operations HQ, later being used as a POW camp during the Japanese Occupation. With that under its belt, it's no wonder the road comes with spooky stories attached.

A remnant of WWII – the Sime Road Pillbox.
Image credit: Traces of War
Things you might experience here: Apparitions of soldiers, restless spirits, and the sounds of marching in the distance. Exciting stuff.
---
9. Jalan Mempurong
---

In true haunted road fashion, the area is hella forested.
Image credit: @lohkoksheng
You could tell me Jalan Mempurong was a place in Malaysia and I'd believe you. In reality, it's a little lane right on the edge of Sembawang – technically almost Malaysia tbh. 
There's nothing much to see or do here, except spot the occasional cyclist or hiker that pop by. Don't forget to greet them to double confirm if they're human.

There's an abandoned gate to take some cool urbex photos with. In the day, at least.
Image credit: @theoccasionaltraveller
If you make your way further down the road, you'll find Masjid Petempatan Melayu Sembawang, a mosque which has haunting tales of its own. Some say that restless spirits from kampungs past still wander the area – some have even been known to get visitors to follow them "home". 

The mosque is just one of the many pre-80s remnants in Sembawang.
In 2016, some amateur ghosthunters got videos of a banana tree that was seen swaying on its own despite there being no wind, as reported by Stomp. They also claimed to have heard chanting and crying noises although nobody else was in the area. 
---
10. Rifle Range Road
---
Here's a photo of Rifle Range Road during the day:

Image credit: Sean G.
And here it is at night:

Is that just a black image? Who knows.
The road made waves on TikTok last year and was even branded the "darkest place in Singapore". User @rebirth666_tt posted a viral video of themselves going on a joyride here at night, and save for the bike's speedometer and the dim glow of its headlight, you can't see anything else. The creator even mentioned that they'd turned on their high beam, but it didn't help.
Commenters were quick to put in their two cents, with some claiming to have seen and heard things in the video that @rebirth666_tt did not IRL.

Image adapted from: TikTok
One person even shared their own story from when they used to live along Rifle Range Road:

Image adapted from: TikTok
Other than white apparitions and phantom hitchhikers, some even stated that the area is known for pocong sightings. 
I'd rather stay home, thank you very much.
---
Haunted roads in Singapore
---
And there you have it, folks – the most haunted roads in Singapore to visit after dark. Whether you're a budding paranormal investigator or just someone in desperate need of some company, a drive along these streets will definitely give you something to talk about – if you make it out in one piece, of course.
Other ghost stories in Singapore:
---
Cover image adapted from: Sean G., Foursquare, Google Maps.
First published on 4th July 2022. Last updated by Dewi Nurjuwita on 21st October 2022.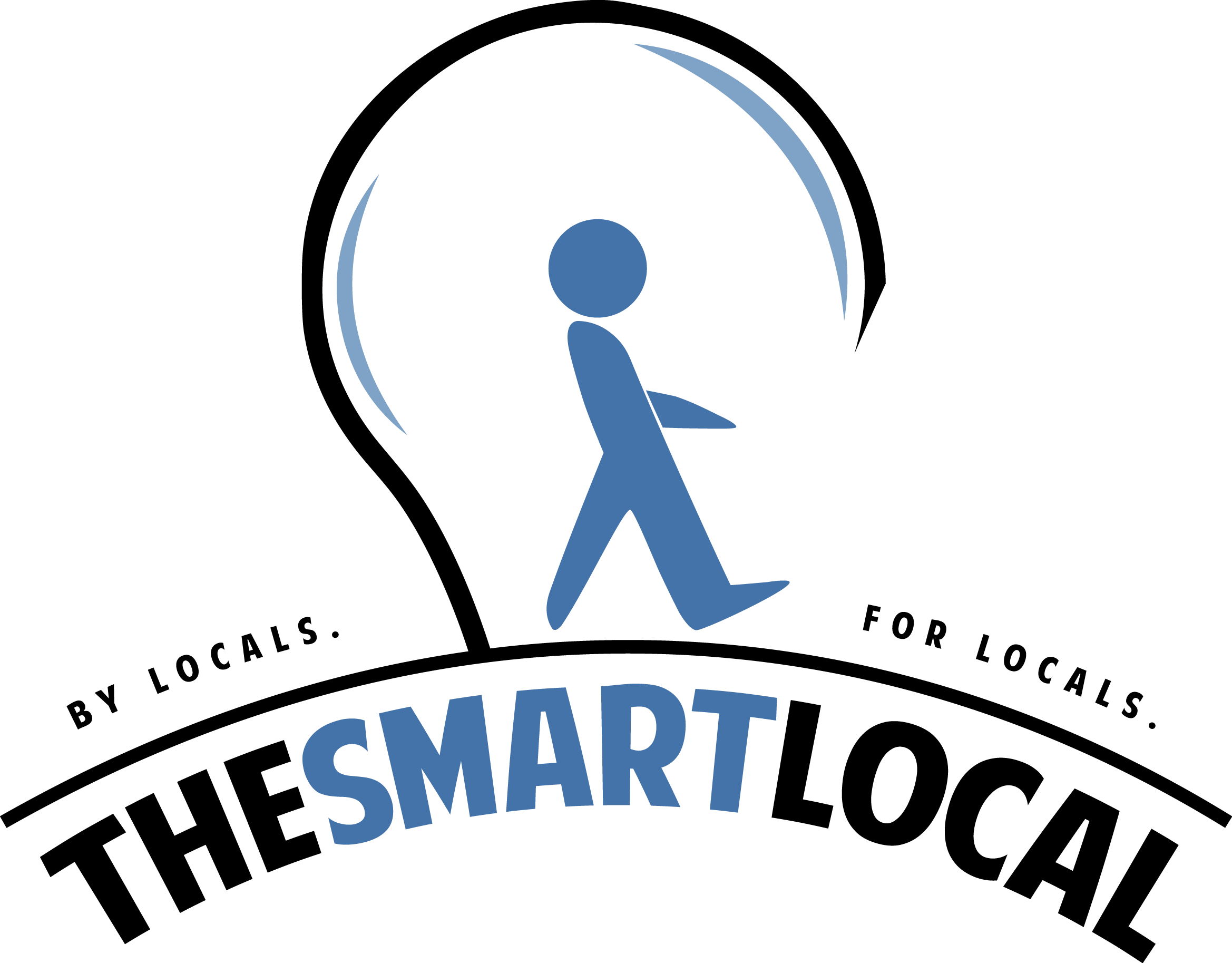 Drop us your email so you won't miss the latest news.