Haunted MRT stations in Singapore
---
Singaporeans love ghost stories. Our chalets? Haunted. Schools? Haunted also. And then you have our trains – if you think the scariest thing that could happen is a track fault announcement while rushing to work, think again. Turns out, we've got haunted MRT stations in Singapore with alleged sightings of headless ghosts and undead commuters.
Here are 7 locations that'll make you think twice about tapping out the next time you're getting around the island.
If this is too much for you, read our less scary MRT articles:
---
1. Woodleigh
---

Image credit: Evensi
I live in the East, so forgive me for not knowing of Woodleigh MRT's existence prior to searching for "scary MRT stations". 
And what a scary MRT station it is indeed. This humble pitstop runs through Bidadari Cemetery – or what it used to be, at least. A whopping 143,000+ graves were exhumed in the early 2000s to prepare the land for redevelopment, so I wouldn't be surprised if anyone spots a hantu or two around these parts.

Artistic rendition of a pocong so as to not terrify our unsuspecting readers.
Image credit: @jereldye
People have said to see a pocong around the station, which in Indonesian and Malaysian folklore is said to be the spirit of a dead person still wrapped in burial cloth. This could be dialled back to Bidadari Cemetery being a multireligious resting ground.
Creep factor: 7/10
---
2. Tampines
---
Growing up in Tampines, I've heard many things about my kampung. Nenek keropok lah, Pontianak lah, head in the trees lah. Our MRT station isn't spared either.
Some claim to have seen a male apparition jumping to his "death" onto the tracks towards the back end of the platform. While there haven't been any recorded cases of suicides at Tampines MRT station to back this up, there's no denying how terrifying it'd be to see this while waiting for your train. 
Creep factor: 4/10
---
3. Novena
---

Image credit: zhenkang via Wikipedia
The grounds we now know as Novena MRT used to be the Jewish Cemetery, which held burials from the early years of 1904 to 1973. However, the site was cleared and relocated a few years later in 1985 to make way for the train station's developments.

Image credit: Jewish Welfare Board
Now, one can only imagine the supernatural ramifications of a mass exhumation. It is said that Novena's tunnels don't just see corporeal commuters on the daily, but also apparitions of corpses and even pallbearers carrying coffins come nighttime.
Creep factor: 6/10
---
4. Bishan
---

Image credit: Kwong Wai Siew Peck San Theng Heritage Gallery.
Joining the legion of stations that rest on ex-burial grounds is Bishan, which sits atop the old Kwong Wai Siew Peck San Theng Cemetery that was established in 1870 by early Chinese immigrants. The site was exhumed over a century later in 1979 to make way for the Bishan Town we see today, with remains from graves being cremated in the 80s.

The columbarium today.
Image credit: @peiqiax
While the cemetery has since been relocated with new temples and a columbarium in place, the ghosts of its past are said to still roam Bishan station. Like Novena, maintenance staff on the graveyard shift have claimed to see figures carrying coffins through the tunnels – possibly between the 2 stations.

The origins of this photo remain a mystery – could this be the headless apparition some claim to have seen? Or is it a photoshopped hoax?
Image credit: qintai/PropertyGuru
But if regular ghosts are too passé, you'll be thrilled to know that Bishan's tracks also have a resident headless apparition that hangs around. If you're suay enough to spot it, don't think hopping onto a train will whizz you away from your problems – undead passengers are said to board the trains here, and who knows where they're off to.
Creep factor: 7/10
---
5. Toa Payoh
---

The very first MRT line ran between Yio Chu Kang and Toa Payoh.
Image credit: Land Transport Authority
Speaking of phantom commuters, Toa Payoh station finds itself on the list for that very reason. It is the oldest MRT station in Singapore after all.
Now, we're going to take this story with a pinch of salt. Research brought me to a portal for netizens to share their "real ghost stories", and one user by the name of AngeLeeS wrote about a time she was at Toa Payoh station when she noticed a middle-aged lady on the platform looking into the train.
According to her account, the lady was in a kebaya and had pale-white skin with "jet black" hair. The story would be unnerving enough if it just ended there – creepy lady looking into your compartment without getting into the train? Goosebumps.
Unfortunately, the user continued to say that she spotted the lady at the platform of the following station (Bishan, yikes) as well, seemingly "defying" the laws of time. The last straw was when the lady suddenly appeared in the train cabin, which was when the user noticed she couldn't spot the mysterious being's feet.
This could simply be a well-spun tale to rack up some internet points, but look out for the pale lady of Toa Payoh the next time you're in the area.
Creep factor: 2/10
---
6. Lakeside
---
Lakeside MRT might just be the scariest of the lot, no cap. For starters, one person claimed to have spotted a Pontianak in the area. According to their story, they were on their way to the station's convenience store – which some say is haunted itself – when they saw something flying around. Thinking it was a piece of paper, they looked up to investigate, only to realise that was not the case.

Imagine this, but not in puppet form. Bye Felicia!
And if that wasn't enough, the poor commuter also saw a pocong and had to break out in prayer before it disappeared.
A Pontianak, also known as Kuntilanak, is a vengeful spirit of a woman who has died during childbirth. According to Indonesian legends, the spirit often takes the form of a beautiful woman in white with long black hair to lure her prey – only to unleash her terrifying, airborne self once you get close enough.

True to its name, Lakeside MRT is located next to Jurong Lake and also quite a fair bit of greenery – perfect for any arboreal ghosts.
Image credit: Wikipedia
Some also recounted the time they saw a tree near the station with a "piece of cloth" hanging from it – one user tried to take a photo, only for a pair of red eyes to stare back at them through the screen, while another got a fever after looking at the spirit.
Westies, beware – remember to walk fast the next time you're in the area. One telltale sign of a Pontianak nearby is the sweet smell of frangipani…or rotting flesh. 
Creep factor: 9/10 
---
7. Teck Lee LRT
---

Image credit: Wikimedia Commons
We've seen abandoned houses, hospitals, and even reservoirs – but an entire train station? Enter Teck Lee LRT, which is part of Punggol LRT's West Loop. Though technically not abandoned, this train station sits in the middle of a forested area and has been unopened since its completion in 2004.
This isn't for a spooky reason though – it's unused due to low development and demand in the area. At least, that's what we know. While the station still receives maintenance to ensure everything is working properly, its facade appears to be rundown, with overgrowth and stained walls.

Image credit: Land Transport Guru
Trains still stop at Teck Lee briefly while going about the LRT route, and some passengers have claimed to get strange chills and goosebumps while here. We can only imagine how it feels to be on the last train home.
Creep factor: 3/10 
---
Ghost stories about haunted MRT stations in Singapore
---
The scariest thing I've ever encountered while running for the train was getting kiapped by the gantry gate as I made my way through, but it still beats spotting a spooky spectre at these haunted MRT stations in Singapore.
Our country may be small and relatively young when you compare her to our neighbours like Malaysia and Thailand which have their own horrifying tales up their sleeves, but she's still chock full with history enough to have mustered up some haunts of her own.
More spooky stories here:
---
Cover image adapted from: Street Directory, Evensi
Originally published on 29th May 2021. Last updated by Kezia Tan.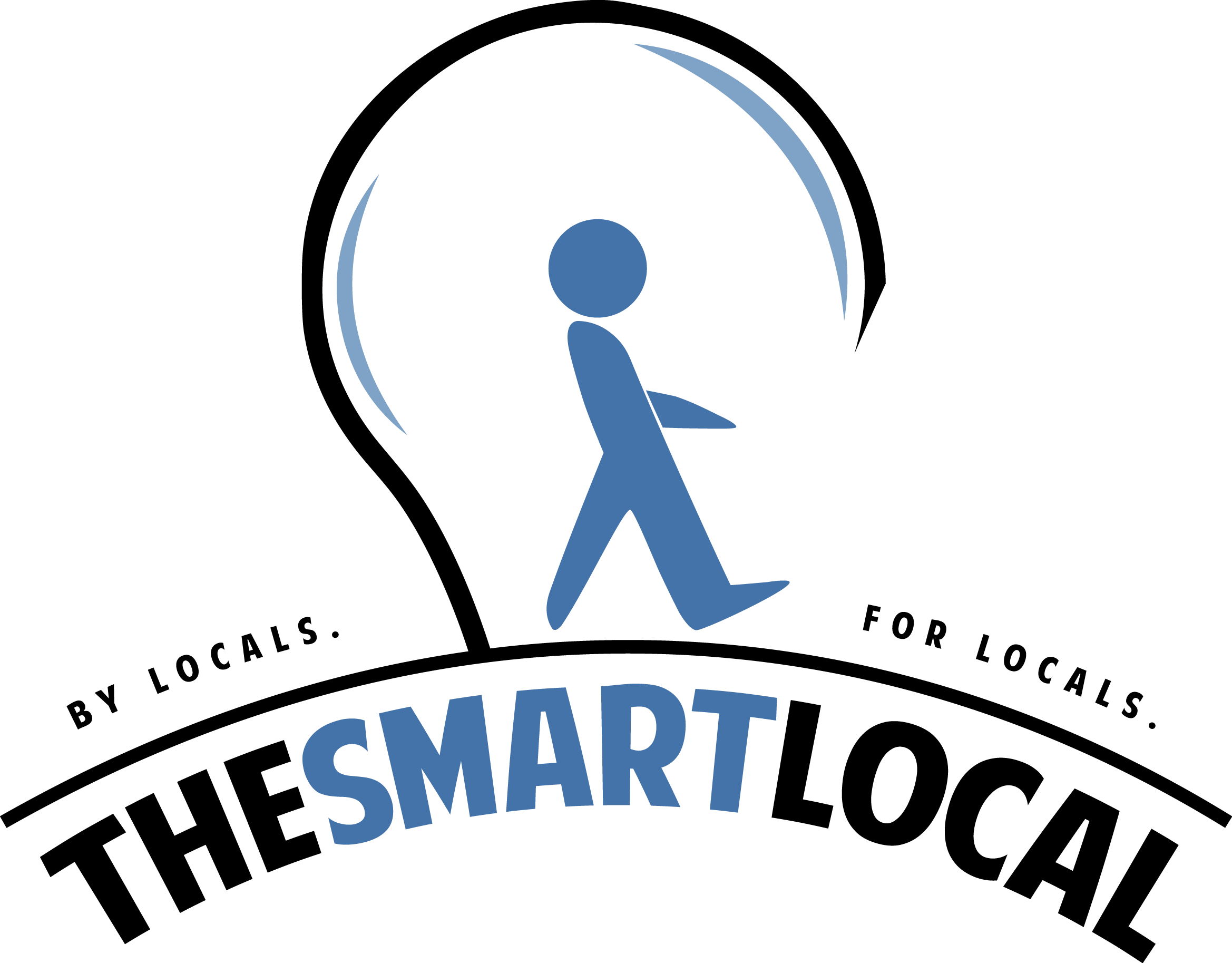 Drop us your email so you won't miss the latest news.