Things to do in Punggol
---
Most of us think of two things when it comes to Punggol: BTO-central and Coney Island. But dig a little deeper and  you'll find that this former fishing village is bursting with a myriad of waterfront gems, nature parks, and hangout spots
To get you started, ​​here's a guide to things to do in Punggol:
Check out more Punggol articles:
---
1. Punggol Beach – 2.4KM boardwalk to jog and catch the sunset
---
Move aside Sentosa, those living in Punggol have a beach of their own for vacay vibes. Nestled at the very end of Punggol Point Park, Punggol Beach is recognisable for its rocky terrain that serves as an aesthetic backdrop for the 'gram. 
It also has a 2.4KM boardwalk with fishing platforms and small shelters where you can comfortably watch the sunrise and sunset.

Image credit: @alexcubic3
Seaside views aside, Punggol Beach doubles as a hotspot for paranormal geeks and history buffs, thanks to its dark past as a former WWII massacre site. 
Address: Punggol End, towards the end of Punggol Road
Opening hours: 24 hours, Daily
---
2. Coney Island – Rent affordable bikes to explore hidden beaches
---
Coney Island has been around since 2015, but it still remains a popular spot for avid hikers, cyclists and photographers. 
If you've got time on your hands and are keen on a day of exploring, you'll be able to visit Coney Island through the East or West entrance from the 2.5KM Coney Island Park Connector. 
The area boasts a myriad of cycling routes and boardwalks. The best part is, one of these pathways leads to a secret beach called Beach D. This small beach is pretty much untouched by man, so it'll just be you and nature here. 

Coney Island also has its share of boardwalks
Those who don't own a bike will be able to rent one for as low as $8/hour from Jomando Adventure & Recreations at The Punggol Settlement. Don't worry about sweating buckets as it's just a 3-minute walk from the West entrance of Coney Island. 
If you're on a budget, you can opt to rent a bike from SG bike. There are two options available:
Standard series

(Mobike/standard SG Bike)

:

$1 for the first 30 minutes and $0.03/minute thereafter.  

Premium series

(bicycles with child seat/children's bike/mountain bike)

:

$4 for the first 30 minutes and $0.06/minute thereafter.
Address: End of Punggol Road, beside Punggol Promenade Nature Walk
Opening hours: 24 hours, Daily
---
3. Seletar North Link – "New Zealand" scenery park connector
---

Image credit: @kerlay
Located in between Punggol Timor Island and Punggol Barat Island is Seletar North Link. It's a tranquil pit stop for cyclists doing a loop from park connectors in Punggol and Yishun.
Ripped straight from a postcard, this hidden gem makes for a great photo op for it's riverside scenery that's reminiscent of New Zealand. You'll be rewarded with a stretch of rocky banks and water that offers a symmetrical reflection of the surrounding trees and blue sky. If you're lucky, you might even chance upon some wildlife like otters.
Address: Along Upper Seletar North Link 
---
4. Tebing Lane – ArtBox-like container park with bars and cafes
---

Image credit: @leilachow
If you missed the chance to visit the Artbox 2019 in Kranji, be sure to check out Punggol East Container Park at Tebing Lane to trawl its stretch of bars and cafes. This food hub is perfect for those who want to ditch crowded malls and have a hearty meal before going for a stroll down the waterway. 

Image credit: Eatbook 
There are seven container restaurants here, where you'll be able to tuck into a plate of Classic Fish and Chips (from $10.80) at Big Fish Small Fish and Spicy Beef Bulgogi Rice ($15.30) at Seoul Good. Plus, take your pick from over 100 varieties of wine, beer, cocktails and shooters at Pump Station 1965 Bar and Bistro.
While you're there, take a quick pit stop at various eateries along Tebing Lane such as Happy Lok Lok which serves over 50 different kinds of meat and seafood as well as Whisk and Paddle which serves all-day breakfasts and has riverside views. 
Address: 50 Punggol East, Singapore 828826
Punggol East Container Park website
---
5. Hai Bin & Riviera – 24-hour prawning
---
While Singapore boasts an abundance of fishing spots, being able to catch a fish can be a tricky task. So, if you're looking for something more beginner-friendly, have a go at catching your own fresh seafood at these 24-hour prawning places in Punggol. 
---
Hai Bin – $20/hour prawning with food till 1AM
---

Staff assistance is available for first-timers to learn the ropes of prawning
Having been around since 2007, Hai Bin has been a popular go-to spot for seasoned fishers and prawning noobs alike. You'll be able to chill by their four prawning ponds for $20/hour or spend an entire day here for $100/10 hours.

Image credits: @haibinprawning
If all that prawning gets you hungry, you'll be able to grill your loot at the BBQ pits or opt for finger foods and tap beer at Banyan Bar and Kitchen which is located within the site. Supper kakis will be glad to know that this spot is open until 1AM. Else, you can just hop over to the eateries at Tebing Lane which is a 4-minute walk away. 
Address: 6 Tebing Lane, #01-04, Singapore 828835
Opening hours: 24 hours, Daily
---
Riviera Prawn Fishing – Reward system when you catch tagged prawns
---

Image credit: @kelvinleong29
Just a stone's throw away from Hai Bin is Riviera Prawn Fishing, another prawning site with prices starting at $18/hour. While there isn't a restaurant within their premises, you'll be able to fuel up on refreshments and munchies from their on-site store. 
You can put your skills to the test and try to catch prawns that have been strategically tagged. Those who manage to land their hands on a tagged prawn can win prizes ranging from $10 cash to free 1-hour prawning vouchers. 
Address: 60 Punggol East, #01-11, Golf Club, Singapore 828825
Opening hours: 24 hours, Daily
---
6. Punggol Billiard – Affordable pool tables for $10/hour
---

Image credit: @bamboobranch
Those who're feeling competitive can scoot over to Punggol Billiard for a friendly game of pool (from $7/hour) and billiards (from $8/hour). 
While Punggol Billiard's popularity has earned themselves a swath of fans who frequently hold tournaments there, it's important that you make a reservation before heading down as this hotspot tends to draw in crowds.
Note: The parlour does not accept NETS, so it's a good idea to have some cash on hand.
Address: 6 Tebing Lane, Singapore 828835
Opening hours: Sun – Thurs 12PM-1AM | Fri 12PM-12AM | Sat 24H  
---
7. Punggol Settlement – Seafood & mookata with a seaside view
---
Situated just beside the jetty and Punggol Beach is Punggol Settlement. Not only is it home to the Jomando Adventure & Recreations bicycle rental shop but it also serves as a food haven for seafood and mookata lovers. 

Image credit: @thepunggolsettlementsg
There are 10 restaurants here, including popular names such as Siam Square Mookata and House of Seafood. This gem is also home to Ponggol Seafood which is famous for its chilli crab.
Address: 500 New Punggol Road, Singapore 828617
Opening hours: 11AM-12AM, Daily
---
8. Punggol Waterway Park – Themed zones and IG-worthy bridges
---

Image credit: @sky.is.sunny
Parks are aplenty in Singapore but we can agree they're all uniquely designed some way or another. Located just a few minutes away from the Punggol Town Centre is Punggol Waterway Park, a 4.2KM-long waterfront that's designed with four themed zones:
Nature Cove:

W

aterfront viewpoints and space for leisure activities. 
Recreation Zone:

Packed with

sand and water play features as well as a fitness corner. 
Heritage Zone:

Located along

Old Punggol Road with mature trees and vegetation.  

Green Gallery:

Has a myriad of

greenery and wildlife.
Besides the lush greenery and waterfront views, the park is also popular for its five IG-worthy bridges: 

Image credit: @worldthroughjx, @singpor.tourisme
Jewel Bridge:

Dome-shaped structure. 

Sunrise Bridge:

Red wooden bridge. 

Wave Bridge:

Wave railing design.

Adventure bridge:

Suspension bridge.

Kelong Bridge:

Recreates fishing platforms built on stilts. 
The park is also home to a therapeutic garden that features two raised planter boxes, allowing wheelchair users to enjoy and touch the plants. You'll be able to spot brightly-coloured flowers and familiar plants such as Pandan. 
Address: Sentul Crescent, Singapore 821313
Opening hours: 24 hours, Daily
---
9. Lorong Halus Wetlands – Paddy fields with a 3KM-long PCN
---
Strewn with paddy fields and home to wildlife like monitor lizards, Lorong Halus Wetlands is a tranquil spot that's not your usual hiking scene. 
You'll be able to see reservoirs and water treatment sites as you explore the area. Those looking for a new long-distance cycling route can head over to Lorong Halus Bridge, a 3KM-long park connector that leads to Coney Island Park and Pasir Ris Park. 
How to get there: Alight at Riviera LRT, Exit B and take Bus 381 to Blk 166A. Walk along Lorong Halus Bridge.
---
10. Northshore Plaza – Seafront mall with direct LRT access
---
Northshore Plaza is the newest and first waterfront mall to be built in an HDB neighbourhood. The mall has various skylights and community pods, as well as multiple playgrounds on the second floor for kiddos to blow off steam. 
The centre is split into two sections, Northshore Plaza I and Northshore Plaza II, with the latter still being completed. The former offers a myriad of food and drink options such as McDonald's, The Coffee Bean & Tea Leaf and KOI. It is also unique for its 2-storey decathlon outlet, for a massive range of sporting goods.
Address: Blocks 407 & 418, Northshore Drive, Singapore 820407 & 820418
---
11. Tenderbest Makcik Tuckshop – Halal botanical-themed cafe
---

Image credit: @tenderfreshsg
On top of its Woodlands and Jalan Kayu outlets, Tenderbest Makcik Tuckshop is now up and running in Punggol and is just a 3-minute walk from Riviera MRT. This modern-day Halal cafe offers a cosy indoor and outdoor dining experience thanks to its floral decor, rattan and wooden furniture, fairy lights and art deco tiles. 

Image credit: @tenderfreshsg
This cafe has a variety of Western and Asian dishes such as Grilled Salmon Fillet ($18.90) and Hokkien Popiah ($3.90). They also offer fusion pasta like Laksa Prawn Spaghetti ($12.90) and artisanal pratas like Mala Chicken Prata ($4.90). Plus, you can tuck into some delicious cheesecakes at Cat & The Fiddle which is also located within the outlet.
On top of delicious nosh, the cafe offers a drive-thru pick up service, bicycle parking facilities, and even a designated prayer room for Muslim guests.
Address: 60 Punggol East, #01-09, Singapore 828825
Opening hours: Mon – Fri 11AM-11PM | Sat – Sun 8.30AM-11PM
Tenderbest Makcik Tuckshop website
---
Bonus: Punggol Regional Sports Centre's – New sports centre with a 5,000-seater football stadium
---

Image credit: Sports Singapore
While there are heaps of fitness studios in Singapore, it's always a bonus to have a gym in the comfort of our neighbourhood. For North-East siders who want to clock in a good workout, you can look forward to Punggol Regional Sports Centre's range of lifestyle and sports facilities which is set to be completed in 2023. 
The sports hub will be home to a whopping 5,000-seater football stadium, five swimming pools,  20 badminton courts, and three basketball courts. Plus, you'll be able to take full advantage of the commercial gym, fitness studio, sheltered tennis and futsal courts, and the archery training centre for those who want to channel their inner Katniss Everdeen.
---
Punggol things to do
---
With 24-hour prawning sites and hidden nature spots to one-of-a-kind eateries and malls, you'll be sure to find yourself making more than one trip to this neighbourhood. And for those who love the outdoors, there are plenty of park connectors in the area to explore for yourself.
More neighbourhood guides:
---
Cover image adapted from: @kerlay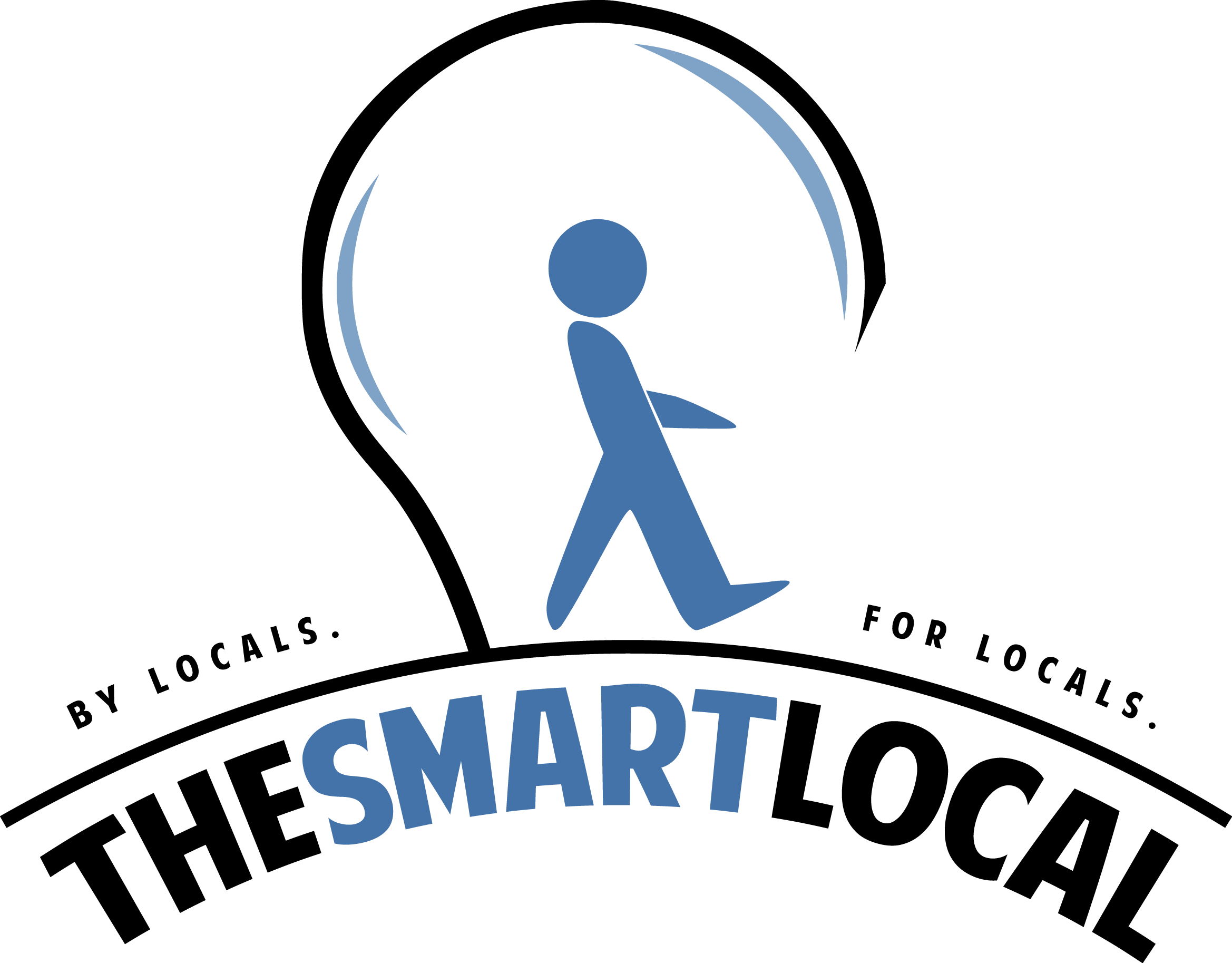 Drop us your email so you won't miss the latest news.