Things to do in Marsiling-Woodlands
---
Folks living anywhere outside of the north of Singapore probably only know this serene neighbourhood for its travel lane into Malaysia. You might even joke that going this close to the border might warrant the need for your passport.
Newsflash – this is still Singapore. But despite the ulu-ness, this former kampung village has plenty to offer. From modern escapades and scenic boardwalks to quirky playgrounds and eateries, here are 13 things worth checking out in the Marsiling-Woodlands neighbourhood.
Check out more neighbourhood guides:
---
1. Lookout tower and unique playgrounds at Marsiling Park
---
In clean and green Singapore, most estates have a park, and this is true for Marsiling-Woodlands. But Marsiling Park has got quite a history to it. Formerly known as Woodlands Town Garden, the park underwent a 22-month long overhaul in 2018, 35 years after it first opened in 1983.
Features like the lookout tower still remain, and gives park goers a vantage point of the pond below. The pond itself has a Chinese Pavilion nearby that serves as shelter and rest stop, and can be easily accessed via the stone bridge. The bridge is quite the Marsiling icon, and has apparently been featured in some of the older residents' wedding photos too!
There're new additions to the park as well, like Ribbonscape – where a whole line of park benches have been tethered to metal railings to make them into swings.

Toot your own horn at Fun Play in Marsiling Park
Two family-friendly playgrounds were added during the upgrade also. Hit up Adventure Play, the colourful butterfly-shaped playground that has nets for kids to practice their climbing skills. Or to build up an interest in creative music play, Fun Play has larger-than-life musical instruments for kids and adults to jam out to.
Marsiling Park
Address: Woodlands Centre Road, Singapore 738930
Opening hours: 24 hours, Daily
---
2. Affordable dishes and goods at Marsiling Lane Market and Food Centre
---

Image credit: @zaqymohammad 
If you're looking for an alternative besides your go-to grocery store, the Marsiling Lane Market has a whopping 112 stalls selling produce. The wet market can be quite chaotic early in the morning, with residents jostling around to get the freshest picks in fruits and vegetables, and choice cuts of meats. But it's all worth it for the affordable prices the market offers.

Image credit: Google Maps
The wet market connects directly to Marsiling Lane Food Centre, where you can fuel up after buying your week's worth of groceries. Packed with 52 food stalls, this hawker has all your local favourites at economic prices. 
With just $2, you can get a nasi lemak set from Aminah Family Food Corner or a chicken rice meal from Yong Seng Chicken and Duck Rice. Another cheap favourite with regulars is the fried carrot cake that goes for just $3 for a generous portion at Sin Yong Kee.
Marsiling Lane Market and Food Centre
Address: 20 Marsiling Lane, Singapore 730020
Opening hours: 5AM-9PM, Daily
---
3. Mall and hawker complex with 70 food stalls
---

Image credit: FourSquare City Guide
If the food at Marsiling Lane Market and Food Centre isn't enough, there's Marsiling Mall situated just a 10-minute drive away. The building is split into retail on the upper floor, while a hawker centre takes up the first floor.
For those who frequented the hawker centre at Old Woodlands Town Centre and were bummed about its closure, you'll be happy to know that many of the stalls have relocated here. There are 70 food stalls in total but keep in mind long queues are to be expected during peak dining hours, as this spot has become a popular go-to eatery for many residents.
While its proximity to Marsiling MRT is already a bonus for those planning a visit, it's conveniently accessible for those who drive. Marsiling Mall also has a 3-storey car park with plenty of parking lots to boot.
Marsiling Mall
Address: 4 Woodlands Street 12, Singapore 738620
Opening hours: 7AM-11PM, Daily 
---
4. Explore the abandoned Marsiling Tunnel and Bunker from WWII
---

Image credit: Beyond Expeditions SG
Marsiling has been a residential estate since the 1970s but the quiet heartlands hold unexpected secrets for those who know where to look. Get off the beaten path and you'll find places long forgotten, like an abandoned WWII tunnel and bunker hidden within the surrounding mangrove forest.
History books record that this was originally built as part of the Royal Air Force fuel reserve depot in 1942. But more sinister rumours say that the site was a torture chamber and a secret passage that led to a former mental hospital. Scary backstories aside, this hidden enclave is still worth exploring. 

Image credit: @weisieong1984
You'll want to prepare your best hiking boots because the tunnels are filled with slick mud. Nature has also taken over the abandoned site, and various creepy crawlies have made a home for themselves here over the years. A word of caution: The entire tunnel is pitch black even in the day, so you'll need strong flashlights to avoid tripping over old pipes.  

Image credit: @aswadm8
Near the tunnel is the underground bunker, although the two are not connected. The bunker has two entrances, and you could choose to enter via the main entrance or try your hand at the back. The low crawl space is only 30CM in height, and will require you to get on your belly to slither in.
Pro tip: Make sure to stretch before heading in to avoid cramping up.
Once you navigate through the tiny tunnels, you'll find yourself in a larger cavity. It is said to have been a hideaway for illegal activities in the past like a secret brothel. It's mostly empty now, save for a family of lizards that live there.

Image credit: @jepoisadventure
Abandoned WWII Marsiling Tunnel and Bunker
Address: Admiralty Road West
Opening hours: 24 hours, Daily
---
5. Animal-themed playgrounds in the heart of Woodlands
---
Secret tunnels and underground bunkers hidden by overgrown foliage don't really say "kid-friendly". But that's alright, because the rest of the Marsiling-Woodlands area is home to a collection of quirk playgrounds in Singapore built just for tiny tots to explore.
---
Miniature "Jurassic Park" at Fu Shan Garden 
---
If you're anything like Ross from F.R.I.E.N.D.S., you'll know that dinosaurs aren't just for kiddos. Maybe you've never outgrown dino-shaped nuggets or you dream of the possibility of bringing the prehistoric lizards back a la Jurassic Park. For some of us, that fixation will never go extinct – no pun intended. 
It's no Changi Jurassic Mile, nor does it have the thrill of riding rapids at Jurassic Park Rapids Adventure at Universal Studio Singapore, but this heartland playground at Fu Shan Garden still has lots of dinosaurs to bring out the dino explorer in you.
It's one of the few themed playgrounds in Singapore that was built in the 1990s. The idea was to create a more immersive experience for kids through these dino sculptures.

Kids in the community playing on the Brontosaurus slide and sandpit at Fu Shan Garden in 1997
Image credit: Hong Hai Arts
The original sculptures, which form tunnels, slides and structures you can climb all over, are still standing today. They've since been retouched and modernised but still maintain their kitschy, vibrant colouring.

The repainted Brontosaurus slide has been restructured on a wooden platform 
The playground has also been expanded to include new geometrical dinosaur sculptures too, including a triceratops and stegosaurus that can be climbed through and all over. 

The triceratops sculpture comes with a short fireman pole for kids to climb into the hole and around the structure
Image credit: Playpoint.asia
This unconventional park is also packed with information panels about these extinct creatures, giving little ones educational tidbits while having fun.
Fu Shan Garden
Address: 827 Woodlands Street 81, Singapore 730827
Opening hours: 24 hours, Daily
---
Dragon playground
---
The orange-tiled dragon head playground in Toa Payoh is quite the icon, but right here in Woodlands is today's modern upgrade.

Image credit: Sembawang Town Council 
The playground itself doesn't have a range of features, but it's nothing short of aesthetic and versatile. The spine serves as a tunnel route to crawl through back and forth, while climbing ropes hang from the beast's belly. 
Dragon Playground
Address: 852 Woodlands Street 83, Singapore 730852
Opening hours: 24 hours, Daily
---
Ant and grasshopper playground
---
Last but not least on the list of eccentric playgrounds in the north is the Ant and Grasshopper Playground. There are two main structures with loads of fun features at manageable levels of difficulty that make this playground appropriate for tykes and older ones to enjoy.
And though these itty-bitty creatures make us squeal IRL, these scaled up versions at least are friendlier looking, and helps show these bugs in a positive light.
The black garden ant is smaller than the grasshopper structure, and is much more suited for younger ones to climb all over before sliding down the bright red slide. There's even a small leaf-shaped bench for kids to sit and recharge on before their next run around the playground. 
Then just a few feet over is the grasshopper that older children would enjoy. It has complex features like an intricate web that links the insect to a treehouse with a taller slide.

Image credit: @sembawangtc
The grasshopper's head can also be climbed up, and you can opt to descend from the two fireman poles which have been cleverly crafted to look like feelers. Otherwise whizz down the slide located on the back of the structure if you want to play it safe.
Ant and Grasshopper Playground
Address: 573B Woodlands Drive 16
Opening hours: 24 hours, Daily
---
6. 1.5KM pathway and 400M jetty at Woodlands Waterfront Park
---
Though not as prominent or as popular as East Coast Park, you can at least be sure you're afforded a much more serene coastal experience at Woodlands Waterfront Park.
The park connects to a 400M fishing jetty, where the end gives you a vantage point to catch our neighbours across the Causeway in Johor Bahru. 
And if for some reason you feel peckish while walking along the jetty, you'll find Rasa Istimewa Waterfront Restaurant, which serves a variety of Malay dishes.
Then to shed the additional calories, you can take a casual stroll along the 1.5KM promenade which has been fitted with jogging and cycling tracks.

Image credit: @marketuncle
For the younger ones with energy to burn, there's a large web playground to go ape on. Speaking of, the playground is sometimes popular with monkeys who'll take their turns climbing too when no one's around.
Woodlands Waterfront Park
Address: Admiralty Road West, Singapore 759956
Opening hours: 24 hours, Daily
---
7. Lesser-known hiking spot at Woodlands Town Park East
---

Image credit: @gonewi1405
While we may live in a bustling city, there are hiking trails aplenty that provide an escape into nature. And lucky for residents in Marsiling-Woodlands, there's one right in your own backyard.

This hidden gem has a peak of 30M
Image credit: @zionkwc
Woodlands Town Park East is a peaceful park offering not just lush greenery, but a beginner-friendly hiking trail that cuts through the park and leads up a hill. The bouldered pathways with tarmac-ed roads make it easy to trek up. It'll take 15 minutes tops to reach the peak, plus you'll be rewarded with scenic views of the estate from up here.

You'll be able to catch a panoramic view of the neighbourhood at the top of the hill
Image credit: @brattyollie
Woodlands Town Park East
Address: 3 Woodlands Street 13, 738600
Opening hours: 24 hours, Daily
---
8. Autism-friendly zones at Woodlands Regional Library
---

Image credit: Which School Advisor
While libraries are a dime a dozen in Singapore, the Woodlands Regional Library takes this simple neighbourhood up a notch with its bustling large spaces and zones catered to those in need of extra support.
It's one of the larger libraries in Singapore with four-and-a-half floors of resources for the public to browse through. Its collection boasts more than half a million items, ranging from academic data like scientific journals, to multimedia resources like audiovisual materials.
There are plenty of nooks and crannies to get reading done around here as well. The library has reading rooms on the third floor, a reading park and garden for children on the fourth floor, and even a cafe on the first floor for those looking for a bite to eat between chapters.
What's unique to this library is its Calm Down To The Library initiative for those with autism. The programme offers various reading and learning areas to help allow those with autism to feel comfortable within the library. 
Woodlands Regional Library
Address: 900 South Woodlands Drive, #01-03 Civic Centre, Singapore 730900
Opening hours: 10AM-9PM, Daily
---
9. Observe the sky with a 30CM telescope at Woodlands Galaxy CC
---
Unless you're well on your way to becoming an astronaut, your only chance to catch a glimpse of space might be through a telescope. But you won't have to worry about having to shell out a fortune to stargaze, as Woodlands Galaxy Community Club has an astronomical sized one for all your astrological watching.

Image credit: @AndronemaObservatory
Though the CC is packed with the usual facilities like badminton courts and multi-purpose rooms, the star here is the Andromeda Observatory that comes with a 30CM telescope. 
For just a dollar, budding astronomers can spend the night observing planets in the distance, getting a close-up glimpse of the moon and maybe catch a star or two shooting across the sky. 
Note: The Andromeda Observatory is currently closed due to Covid-19 until further notice.
Woodlands Galaxy CC
Address: 31 Woodlands Avenue 6, Singapore 738991
Opening Hours: 9AM-10PM, Daily
Andromeda Observatory:  Fri – Sat 7.30PM-9.30PM
---
10. Hipster restaurant located next to the Woodlands Sports Complex
---

Image credit: @Citrusbythepool
If your idea of hipster cafes is limited to areas like Tiong Bahru, this trendy eatery will hopefully prove you wrong. Just a 10-minute walk from Marsiling MRT is Citrus by the Pool that's situated within Woodlands Sports Complex and – you guessed it – right next to an Olympic-sized pool.
The quaint restaurant is known for its indulgent milkshakes. The mini ones ($8.99) are quite filling on their own with each cup holding one scoop of ice cream, but if you're looking to share with a friend, opt for the $10.99 mighty milkshake that are adorned with toppings like popcorn and Oreos.
Elsewhere on the menu is a curation of Western-Thai fusion meals. You'll find that perfect blend of east meets west in dishes like the Tom Yum Seafood Pasta ($11.99) or the Thai Green Curry Pasta ($11.99).
Citrus By The Pool
Address: 3 Woodlands Street 13, Woodlands Swimming Complex, Singapore 738600
Opening Hours: 10.30AM-6AM, Daily
---
11. Enjoy classic zi char dishes at a safari-themed restaurant
---

Image credit: Eatbook
The north of Singapore can be quite wild, with its dinosaur playground, and Singapore Zoo and Night Safari situated around the area too. Exotic animals make yet another appearance in this neighbourhood at 566 Seafood Restaurant, a safari-themed eatery hidden in an industrial area in Woodlands.
Animal figures like gorillas, parrots and dinosaurs can be found scattered around the restaurant, giving a whole new meaning to the term conversation starters. 

Image credit: Eatbook
This secluded little eatery offers zi char-style favourites that aren't just delicious, but affordable too. Its signature dish is the Sliced Sotong with Salted Egg (from $15) that regulars always order. Another popular one is the Salted Fish Fried Rice that starts from just $4.50 per plate.
566 Seafood restaurant
Address: 566 Woodlands Road, Singapore 728697
Opening Hours: 11AM-3PM, Daily | 5PM-10PM, Daily
---
Supper spots like Al-Ameen and Al-malik eating corner
---

Image credit: Al-Malik Restaurant 
Regular clubbers and night owls can attest that their day is never complete without a late-night rendezvous for a quick meal – even if it means grabbing affordable light bites and microwavable meals at 7-Eleven.
While there aren't any 24-hour 7-Eleven outlets in the area, you can however get your fill of midnight snackage at Al-Malik Eating House and Al-Ameen Eating Corner. 

Image credit: Grab Food
Both serve all the great supper classics like nasi goreng, and even dessert prata if feeling more decadent. 
And they're also both located within a 20-minute walk from each other, so if one eatery is closed, you'll still be able to satiate hunger pangs in the middle of the night.
Al-Malik Eating House
Address: 30 Woodlands Avenue 1, #01-10 The Woodgrove, Singapore 739065
Opening Hours: 11AM-1.30AM, Daily 
Al-Ameen Eating Corner
Address: 35 Marsiling Industrial Estate Road 3 #01-11 Central Industrial Estate, 739257
Opening Hours: 6AM-2AM, Daily 
---
13. Work off calories at 24-hour gym at The Woodgrove
---

Image credit: Property Monster
With such good food available around the clock, you'll want a gym that operates through the night too to work off all that late-night feasting. The Woodgrove has a 24-hour Anytime Fitness branch conveniently located within.
If you're planning an entire lifestyle overhaul, you can meal prep for the week as well at the FairPrice Finest outlet here that's also open 24/7.
The Woodgrove
Address: 30 Woodlands Avenue 1, Singapore 739065
Opening Hours: 24 hours, Daily 
---
Things to do in Marsiling-Woodlands
---
For anyone not living in this estate, this would just be a neighbourhood to drive through en route to JB. But there's more to this town than just a last minute top up of petrol before crossing the border.
With its funky animals found every corner you turn, and historic ties to WWII, this is one place that will surely break the monotony of cafes and retail experiences in other neighbourhoods.
---
Cover image adapted from (L-R): The Smart Local, Beyond Expeditions SG, Eatbook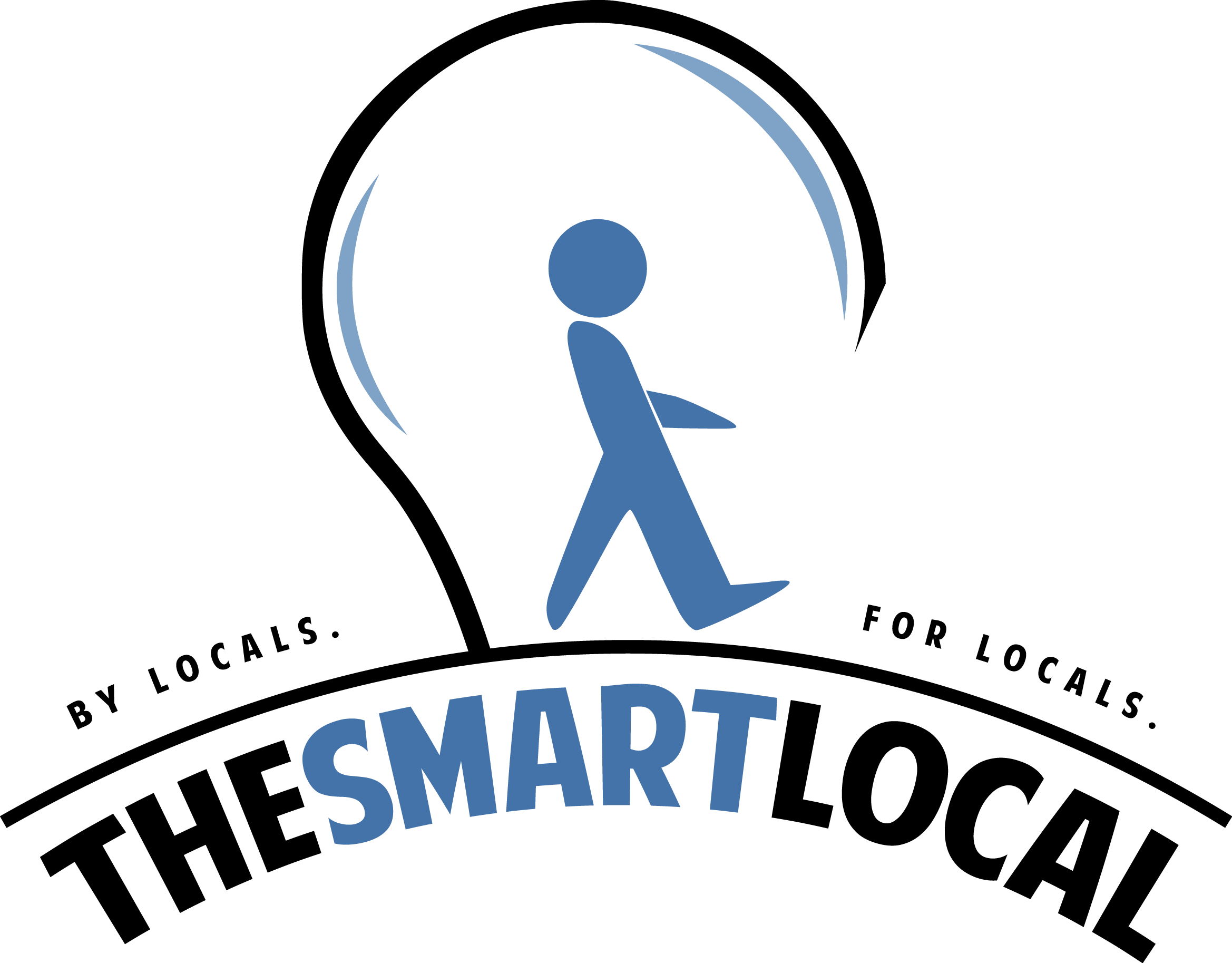 Drop us your email so you won't miss the latest news.