Old-school playgrounds to relive your glorious childhood days
---
As every true-blue 90s kid will agree, those simple, sunny days spent at the playground after school and on weekends were the absolute BEST. We clambered on the colourful tiles, slid down the slides, and played catching to our hearts' content until the sun went down. Or at least, til our parents called us back home for dinner.
Many of our favorite old-school playgrounds are long gone, having been demolished to make way for newer developments. They are often replaced with shiny, sterile modern play structures – but still, it's not the same. What could ever replace those quirky, vintage playgrounds that defined our childhood?
Not to fear, those precious memories aren't gone forever! We've found 10 one-of-a-kind old-school playgrounds, which are sure to bring that fuzzy, nostalgic rush from your childhood heyday back in a snap. So make like a kid and jump onboard for a high-octane playground throwback like no other!
---
1. Clock Playground At Bishan
---

Fly back in time! 
Located just a stone's throw away from Bishan Bus Interchange, the Bishan Clock Playground is a place where many Bishan kids spent their carefree childhood days. This mosaic playground exudes all kinds of whimsical vibes, with its faded pastel-coloured tiles and fairytale-inspired design.
The clock playground has ladders which take you behind the giant cuckoo clock, as well as a terrazzo slide right down into the sandpit. 
Sadly, there aren't many sandpit playgrounds left in Singapore – most have been replaced by the coloured rubber matting.
Let the world stand still as you explore this timeless treasure. 
The Bishan Clock playground was one of the several old-school playgrounds that were inspired by everyday objects, such as the now-demolished fruit playgrounds of Tampines, and Tiong Bahru teacup playground. Hopefully this photogenic playground won't be suffering the same fate anytime soon.
Address: Blk 514C, Bishan Street 13, S570514
---
2. The "Other" Dragon Playground At Ang Mo Kio
---
Is the Toa Payoh Dragon Playground too mainstream for you? Well, here's its twin, living it up in the heart of Ang Mo Kio.
Pretend you're soaring through the skies alongside this sleek serpentine beast.
Here, you can reminisce in peace, without having to battle the throngs of people snapping photos and posing around the Toa Payoh Dragon.
Skid down the dragon's slippery slides, or carefully tiptoe your way down the length of its body
Although less well-known than its legendary brother, the Ang Mo Kio Dragon is no less aesthetic. The tiles on this dragon are surprisingly shiny, with its metal-ribbed body showing less signs of wear and tear, in contrast to the rather faded Toa Payoh Dragon.
I guess stardom does come at a price.
Dragon master, ready for take-off!
With so many dragon playgrounds having come and gone, hopefully the Ang Mo Kio dragon will be here to stay.
Address: Blk 571 Ang Mo Kio Avenue 3, S560571
---
3. Pasir Ris Park Playground 
---
If you've still got the energy levels of a hyperactive 5-year old, the peaceful Pasir Ris Park Playground is just the place for you to burn off all that excess energy. This sea-side playscape spans across a huge area, with all kinds of different playground elements for you to scale, jump, and run around.
The playground remains shaded from the blazing morning sun, thanks to the tall trees that line the park. The foliage and leafy shadows managed to mesh together with the rustic surroundings to create a Jurassic-era vibe.
I could totally imagine a brachiosaurus stopping by to graze from a fern-draped tree.
You can either leapfrog up the undulating hill, or ascend using the rock walls along the side.
Feeling on top of the world 
Dish out some acrobatics on the nearby flying fox, or for a challenge level-up – try pulling some moves WHILE zipping across the sand! Adult supervision required.
Easties, rejoice! You don't have to journey to the West (Coast Park) in order to find a rope playground. Although scaled down, the rope pyramid at Pasir Ris does its job.
Address: Pasir Ris Park, Pasir Ris Central, S510534
4. Dinosaur Playground At Toa Payoh
I didn't manage to spot any dinosaurs in the Jurassic Era-esque Pasir Ris Park, but I did find a couple here in Toa Payoh.
Just hanging out with Mama T-Rex
It's like this towering Tyrannosaurus Rex, her smaller baby and clutch of unhatched dinosaur eggs were lifted straight out of Jurassic Park, to be plonked amongst the HDBs in Kim Keat Avenue.
Scale the back of the giant T-Rex if you're feeling adventurous, but be warned – clambering up the steep incline can be a near-impossible uphill task.
For something less challenging, you can teether along the smaller crouching dino instead, or play a spot of hopscotch on the gigantic dinosaur eggs.
Take a springing leap off the baby T-Rex, and UNLEASH THE BEAST. 
If you have time to spare for exploring the area, check out the TSL Toa Payoh Instawalk recap for more insta-worthy locations and crazy photo ideas!
Address: Block 27 Kim Keat Avenue
5. Dove Playground At Dakota 
The playground designers of the 90s certainly did seem to love animals – with tortoises, elephants and pelicans all being familiar motifs in our childhood playtime. A majority of these mosaic animals have since gone extinct, but thankfully this pair of doves is still alive to sing another day.
Tucked inside the quaint, quiet Dakota Crescent Estate, away from the hustle of the nearby Old Airport Road, this Dove Playground remains trapped in time in the middle of this tiny oasis.
Catch the breeze from the linkway bridge connecting the pyramid from the doves
Swoosh… and jump! 
Some say that the playground looks more like a pair of nuzzling seals, rather than doves. Regardless, this timeless gem might be facing extinction soon, with the Dakota Crescent neighborhood up for en bloc redevelopment. Pay this animal playground a visit, before it's gone forever.
Address: Blk 10 Dakota Crescent, S390010
6. Trainwreck Playground At Tiong Bahru 
The Tiong Bahru Park Adventure Playground is by far one of my favorite playgrounds from my days as a kid. I would constantly bug my parents to take me to the "broken train playground" practically every weekend, even though we stayed nowhere near Tiong Bahru.
My fondest memory of this funky playground was weaving in and out of the floating train carriages with my cousins, and making sand art with fallen tree-branches in the sand. There are plenty of spaces for you to leap and run about- there's even a mini-maze and monkey bars if you wish to take a break from exploring this trainwreck.
The inside of train is perfect for setting up all kinds of trippy, gravity-bending shots. Its tilted cabins are tricky to manoeuvre, but there're plenty of handrails and ropes to help you maintain your balance.
After exploring the floating trainwreck, disembark to the mini-flying fox, which will take you far across the sand! 
Seconds before I nearly took a flying tumble off this spinning contraption. Unless you're a nimble kid or you've got some insane balancing skills, don't try this.
The train playground has one of the last few old-school merry-go-rounds in Singapore. If you haven't tried jumping on a moving merry-go-round as a child, you haven't lived. The real challenge however, is jumping OFF.
The Tiong Bahru train will forever occupy a special place in my heart, as it will with countless other 90s kids.
Address: Tiong Bahru Park, Tiong Bahru Road, S168732
---
7. Wallholla Playground At Bishan
---
At a glance, the Wallholla Playground at Block 160 may look small, but don't be fooled.
Race your friend to the top, or just hang out at the suspended rock wall. 
Not only does this vertical maze have 3 levels of slopes and ropes for you to play on, there are even rock-climbing stones and climbing rings all around its exterior! Talk about packing in all the fun.
Teleport your way through the different levels
The compact playground doesn't stick out like a sore thumb against the rustic HDBs and greenery thanks to its organic design, which makes it appear almost as if it was suspended in space.
Imagine how nice it would be, to chill out on one of the rope lofts with a favorite book on a quiet breezy day.
What I love about this vertical playground is how it manages to utilize the compact area so well- integrating elements both inside and around it to maximize playspace. Talk about a testament to the philosophy behind our cityscape construction!
Address: Block 158 Bishan Street 13, S570514
---
8. Baby Dragon Playground At Pipit Road
---
Presenting the youngest surviving member of the Dragon Playground family – Pipit Road's Baby Dragon.
You can find this little dragon hidden amongst the flats in MacPherson
The baby dragon is made of up nothing more than a set of spiral steps that lead to you the crown of the dragon's head, and a winding slide to take you back down. It's pale blue-and-peach colouring make it slightly less striking as compared to the other vibrant mosaic dragons, but he's still cute nonetheless.
The terrazzo slide that makes up the dragon's coiling body is pretty slippery – see if you can catch your balance on this.
Nailed it! 
Kung-fu battle it out in style
It's such a pity that many of the dragon playgrounds we grew up amongst have lost their lives to demolishment. Most of the newer playgrounds just don't have that same spunky spark.
Address: Block 57 Pipit Road, S370053
---
9. Trampoline Playground At Alexandra 
---
Located in the beautiful Alexandra Canal Linear Park, this stylish playground is surrounded by some of the most unbelievably aesthetic public housing in Singapore I've ever seen – The SkyVille and SkyTerrace @ Dawson.
Although this modern playground is mostly constructed out of metal and rubber, it retains certain elements that bring back those carefree vibes.
Show off your best jumpshots
We almost never see outdoor trampolines nowadays, so this was quite a delightful surprise find. Let loose on the bouncy mat, which is just the thing for trying out all sorts of wacky mid-air poses, and for perfecting your jump shot skills!
How high can you go? 
Aside from the springy trampoline, this playground has other futuristic takes on old playground staples.
Beam me up, Scotty
Grab 2 buddies and get them to hand-crank you to the opposite side, on this mini gondola shuttle.
If the cabin refuses to budge, it's either you've packed on one too many pounds since entering adulthood, or your friends have gotten creaky and old.
I say blame your friends.
Address: Block 61A Strathmore Avenue, Alexandra Canal Linear Park
---
10. Sampan Playground At Pasir Ris
---
Playground designers of the 80s have transformed this sampan – the iconic flat-bottomed Chinese boat, that used to dot the Singapore River back in the days – into a colourful mosaic playground for kids to clamber on.
The Sampan Playground next to Elias Mall is the perfect spot to re-live those carefree days of playing make-believe.
Declare yourself pirate king (or queen), chope your spot on the stern of the boat, and get your crew to set sail for a hightailing adventure across the seven seas.
This flashy sampan is slowly gaining some artistic fame too, a la the Toa Payoh Dragon. If this playground was one of your all-time favorites from your childhood, snag a print of it to jazz up your bedroom wall!
Address: Elias Mall 625 Elias Road, S510625
Unleash Your Inner 90s Kid 
And there you have it! 10 quirky playgrounds unique to the previous millennium, where you can re-experience those colourful childhood days. Life is short, and it's about time you ditch the adult world for a much-needed dose of fun.
Throw on your comfiest kicks, grab your Ez-Link card, and go crazy exploring these vibrant surviving spaces!
---
Adventure In Style
---
Singapore may be small, but there will always be undusted corners of the island that have yet to be explored. If you're planning an extensive pan-island escapade on your next weekend, be sure to dress comfortably!
There's no need to scrimp on style with your scruffy old trainers. GEOX's brand new line of Nebula™ shoes are fresh, flexible and fabulous – the perfect fit for any stylish adventure-seeker. The outsoles are tailored to cushion the main contact points on our feet, making it the ideal pair that will take you from a shopping spree in town to a spontaneous outdoor adventure.
No one likes the feeling of hot, sweaty feet after a long day of trekking, which is probably why flip-flops are so popular on our humid island. But as much as we love these rubber-soled sandals, they can come off as rather sloppy, especially if you're planning on snapping some kick-ass photos for your Instagram.
With the Nebula™, you won't have to lug around an extra pair of photoready kicks. The Net Breathing System technology in each Nebula™ combines the fashionability and functionality of sports-casual shoes, with the pure comfort of your well-loved sneakers!
We were able to hike, run and playground-hop our way around the island with complete ease, thanks to our sleek new Nebulas. The cross-island hikes to the more ulu playgrounds were smooth running – it was like bouncing on clouds the whole time!
Learn more about the GEOX's technologies here.
Win additional attractive prizes from GEOX by signing up to their mailer here.
Check out more fun things to do in Singapore:
---
$1000 Worth Of GEOX Vouchers Up For Grabs!
---
We're giving away 10 sets of $100 GEOX vouchers, courtesy of GEOX! Here's how you can get your hands on them:
1. Like and share this post on Facebook
2. Comment below that post and list 1 of the unique features of  GEOX NEBULA™ Collection.
It's that easy! But hurry, the contest ends on 6 May, so submit your answers quick.
And just because we love you guys, here's a hint from us – click on this link to find the answers! Don't say #TSLbojio.
Also check out:
---
This post was brought to you by GEOX.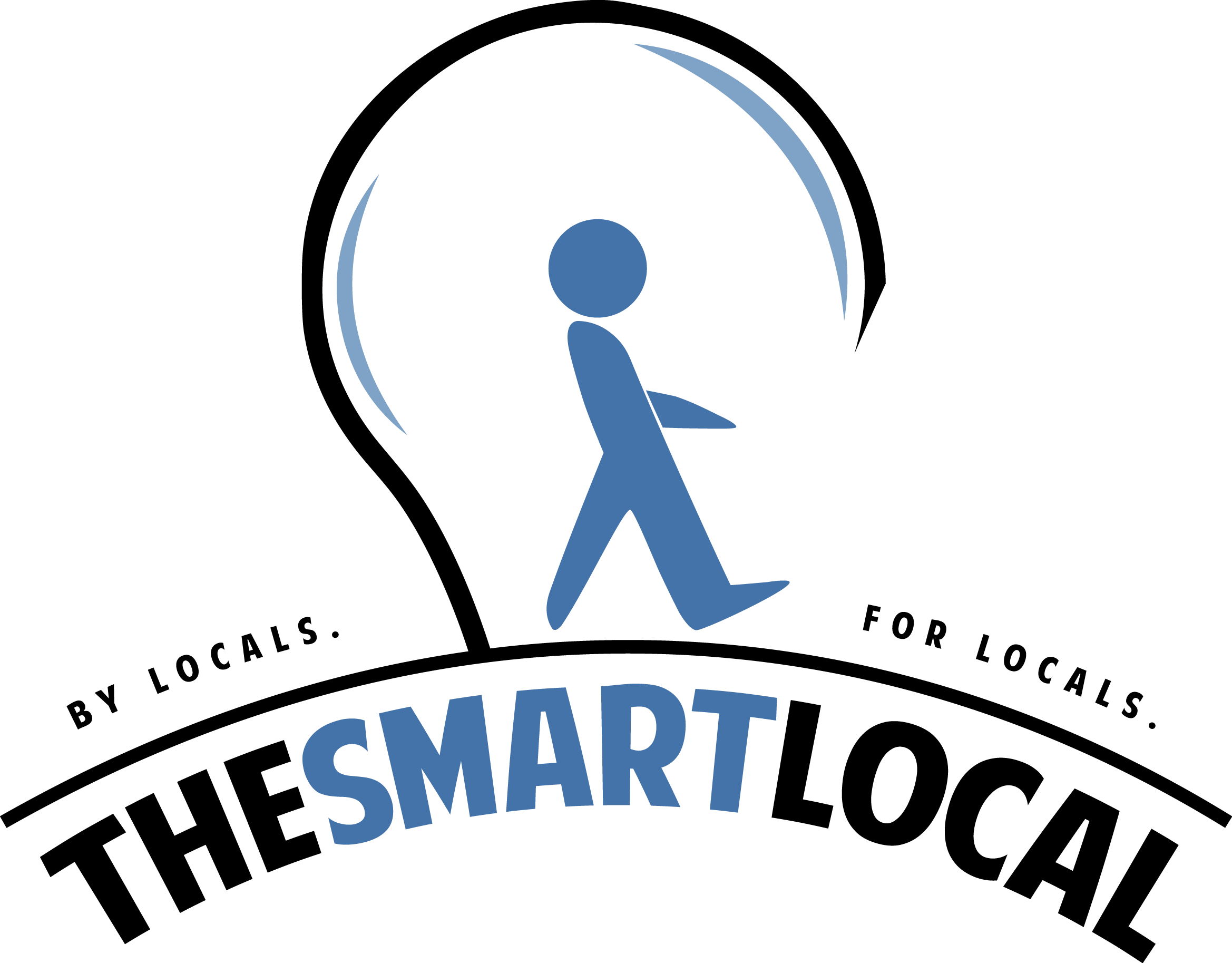 Drop us your email so you won't miss the latest news.