Stylish boutique fitness studios in Singapore
Working up a sweat at the gym while looking glam doesn't usually go hand in hand. Luckily for you, we've found 9 boutique fitness studios around Singapore that will instantly make your workout life seem all the more fabulous. Best part, you don't need 9 separate memberships as they're all available on GuavaPass!
From boxing and MMA to aerial yoga and pole dancing, these fitness studios will definitely give you major #fitspo goals.
1. STILL – Punch the CBD stress away in a studio with club vibes
If you're feeling swamped with work and monthly KPIs, STILL Boxing is a great solution for an afterwork pound out to rid you of the stress. In a room illuminated with colourful neon lighting and thumping music, working out in STILL is sure to make you feel like a badass with moves like jabs, uppercuts and hooks.
Workouts here are high-octane and will have you breaking out a sweat in no time. The Basic class focused on form and technique is great for beginners that are just starting out. The popular Strength & Conditioning class (50 minutes) is a full body workout that will tone your body while keeping things fun.
Workouts here are like high-intensity interval training (HIIT), making use of weights and endurance exercises in addition to their iconic teardrop-shaped aqua punching bags. Participants are constantly kept on their toes, rotating between the equipment stations at the cue of the highly boisterous and motivational instructors that'll be around every step of the way.
They also have targeted Core classes which help build up the ab muscles, while the Endurance boxing classes improve overall fitness and stamina – great for the more athletic types.
Head down to STILL for an after work session – or if you're really game, go for an early morning sesh. Conveniently located in OUE Downtown Gallery, you can easily grab a bite right after.
STILL
Address: B1-06 OUE Downtown Gallery, 6A Shenton Way, Singapore 068809
Opening Hours: Mon – Fri: 7AM – 9PM | Sat, Sun: 8.45AM – 3PM
Telephone: 6800 5355
2. Absolute You @ Peranakan Place – Pilates & Spin studio in town
Located in the heart of Orchard Road, Absolute You's shophouse facade hides its modern and industrial chic interior.
45-minute Rhythm Cycling classes not only burn up to 1,000 calories, you'll also have an increased metabolic rate 24 to 36 hours after. So basically, you're burning calories in your sleep!
Pedal to the beat with the Absolute Beats, a spin class designed to get your heart pumping with the flashing strobe lights and its club-like song selection. Bike resistance is used to simulate an uphill climb and give you that extra burn.
Note: First-timers need to attend at least one 15-minute foundation class designed to orientate the rider to the bikes and the Absolute style, for safety and maximum fun!
The spacious rooms and shophouse windows provide a calm and peaceful environment, allowing your mind to focus on your workout.
If you prefer something on the down low, try their Pilates Reformer Essentials class (60 minutes). The group class setting makes it accessible for members to attend classes on a regular basis.
Designed to tone the entire body, the springs on the reformer coupled with your own body weight provide added resistance to the workout, allowing you to stretch and strengthen muscles you wouldn't normally in a regular mat Pilates session.
Towels are complimentary for use too!
If you're feeling sticky after all that, not to worry. The locker rooms are fully decked out with heated showers and include free to use toiletries like moisturisers, deodorant spray and cotton buds.
Absolute You
Address: 2nd Floor Peranakan Place, Orchard Rd, 178A, Singapore 238845
Opening Hours: Mon – Thu: 7AM – 9.30PM | Fri: 7AM – 8.30PM | Sat, Sun: 9AM – 4PM
Telephone: 6732 1522
Website
3. Trium Fitness – level up your yoga game with aerial
The Urban Studio is a freeing environment to soar in with its floor to ceiling windows.
Trium Fitness combines the grace of Cirque du Soleil acrobats and a good core workout into their 60-minute Aerial Basics programme. It's a slower-paced class that's great for beginners while giving a good workout and building confidence.
Make use of the hammock and your body weight, eventually building you up to go airborne.
The classes starts off with basic warm-ups utilising an aerial hammock and one's body weight to stretch those legs and upper body muscles. This builds up to the main choreography workout where participants get to the fun stuff: twirling about and doing inversions in the air.
Aerial Flow is considered a moderate-intensity workout, which means bigger results for that fitspo figure you're looking for.
Cool down with a cup of free-flow tea in their spacious lounge overlooking the area. The lounge's pantry is also stocked with granola and nut snack packs ($2.50 – $3.50) for a quick bite. If you're here for their lunch session, you'll be glad to hear you can heat up your packed lunches in the provided microwave before heading back to work.
Trium Fitness offers various matwork classes such as yoga and pilates in their Restorative Zen Studio. Shower amenities available.
Trium Fitness
Address: #03-01/02 Aperia Mall, 12 Kallang Ave, Singapore 339511
Opening Hours: Mon, Tue, Thu, Fri: 7AM – 9PM | Wed: 8AM – 9PM | Sat, Sun: 9AM – 4PM
Telephone: 8782 8633
Website
4. The Jungle – Kick butt at this street graffiti-themed MMA and HIIT gym
If you're looking for something with little more kick and punch, pop by The Jungle for an intense MMA, Boxing or HIIT workout.
Classes offered here are extensive, with Muay Thai, Boxing and Jungle HIIT being big hits among the office crowd. Their Muay Thai and Boxing (45-60 minutes) workouts make use of brightly coloured bags and partner drills to train participants in striking techniques and fight conditioning. It makes for a good corporate bonding session too, so grab your colleagues for a class together. (Max 14 pax/class)
Their Jungle HIIT (45 minutes) uses of a wider range of equipment, like jump boxes, battle ropes, TRX, weight plates and kettlebells in circuit training with short breaks between. It's especially effective for those who want to accelerate muscle gains, build stamina and lose weight.
The riverfront studio also has a 180-degree view of Boat Quay, making it the perfect place to snap that post-workout glow selfie.
The Jungle
Address: 35 Boat Quay, Singapore 049824
Opening Hours:Mon – Fri: 11AM – 9PM | Sat: 10AM – 5PM | Sun: 11AM – 5PM
Telephone: 8268 9834 / 9328 6002
Website
5. The Brass Barre – Workout and feel sexy at the same time
Quietly tucked away in Orchard Gateway, The Brass Barre is a hidden gem for the ladies. Don't be too quick to turn away from the idea of pole dancing though, it's actually an intense workout that's great for the arms and core.
The soft pink lighting and intimate studio setting provides a safe environment for ladies of all ages and sizes to express their sensuality.
The Brass Barre places a large emphasis on fun choreography as a means of empowering the individual, so those of us with two left legs don't have to be paiseh. The Beginner's Pole Dancing Class consists of a 15-minute warm-up, followed by the trainer teaching you cool pole tricks and a short performance routine.
Retail display: Glittery exotic dancing heels on sale for you to strut your stuff in. If you're feeling extra fierce, pop on a pair for that extra oomph! Some of them go up to 9 inches!
For the yoga and dancing enthusiasts, the Splits & Backbends classes are great supplements to your current workout routine, aimed to increase flexibility and stretching abilities.
The Brass Barre
Address: #02-24 Orchard Gateway, 277 Orchard Rd, Singapore 238858
Opening Hours:Mon – Fri: 11.30AM – 10.30PM | Sat – Sun: 10.30AM – 9PM
Telephone: 6282 6962
6. Nithya Priyan School of Yoga – Meditation in a minimalist studio
Step into Nithya Priyan School of Yoga and you'll be greeted by a quaint rustic lobby. But don't be surprised at the lack of a front desk, because it's all to create a common space that encourages interactions among the members. That's what this yoga school is all about – a close knit community of yoga practitioners and enthusiasts.
We met the studio's founder Priyan, who taught us several poses like the Lotus Position – used for meditation.
The main studio space is kept clean of clutter and distractions, taking on a minimalist approach. This is very much in-line with their philosophy of being grounded in an awareness-based practice, creating a focused state of mind on your body.
Downward-facing tree (or handstand) – a highly technical pose practised in Intermediate classes.
In contrast, the 2nd studio takes advantage of the shophouse architecture. High ceilings and skylights allow sunlight to pass through, making for a calming environment for their Meditation – which is free every Sunday morning at 8am – and Stretch classes.
Shower and the locker room areas are bright and sleek – very much like what you could expect in a spa boutique.
The school offers a 27-week curriculum in Basic, Essentials and Intermediate yoga sessions (all 60 minutes each except Intermediate classes which last 75 minutes), with each week focusing on a specific peak yoga pose for learners to pick up.
Note: For those looking to refine their practice, look out for the 200-hour teacher training course from October to December too!
Nithya Priyan School of Yoga
Address: 235A South Bridge Rd, Singapore 058784
Opening Hours: Mon – Fri: 7.30AM – 9PM | Sat, Sun: 7.30AM – 1PM
Telephone: 6909 0348
Website
7. Aquaspin™ @ Oakwood Premier OUE Singapore – Underwater spin classes with 5-star views
If sweating is a no go, we're glad to proclaim underwater spin classes are now a thing. Aquaspin™ uses conventional spin bikes with an added element of a swimming pool.
Each 45-minute session consists of interval cardio training on and off the bikes. And surprisingly, body aches are kept to a minimum because it's a low impact workout and easy on the joints. Classes consist of warm-ups, followed by 6 cardio interval training positions on the bike, ending it all with an all out go-go-go sprint.
Aquaspin™ offers classes in 4 locations. And luxury service apartment Oakwood Premier OUE Singapore's outdoor infinity pool is our top pick – thanks to its stunning view of the CBD area. Wind down with an evening session with your S/O, where you can spend some quality time at their poolside cabanas and admire the sunset over Keppel Harbour.
Grab a drink at The Oakwood Executive Club or The Bar at Oakwood post workout
Enjoy the 5-star treatment at Oakwood Premier OUE Singapore with access to the pool, jacuzzi, shower facilities, and free bottled water provided after every session.
Aquaspin™ @ Oakwood Premiere OUE Singapore
Address: Level 7, Oakwood Premier OUE Singapore, OUE Downtown 1, 6 Shenton Way, Singapore 068809
Opening Hours: Refer to schedule here
Telephone: 9698 9202 (for booking of Aquaspin™ class)
Website
8. Called To The Barre – Ballerina inspired barre workouts
Don't be fooled by the grace and beauty of barre exercises, it'll definitely have you breaking out in sweat!
We're one step closer to realising our dreams of being lean and strong like ballerinas with the help of Called To The Barre. Offering a wide variety of barre workouts which are a combination of yoga, pilates and strength training, there's something for everyone – even if you don't have a ballet background.
Basic classes (60 minutes) are designed with a light to mid level intensity focusing on building body awareness by combining isometric exercises and movements with dumbbells on the mat and at the barre. Flow classes are the studio's signature open level class designed to build strength and grace at mid to high intensity, perfect for those in search of a challenge and a good workout.
The use of cleverly placed infinity mirrors makes it seem like you're dancing with your own troupe of ballerinas. We highly suggest getting a mat spot near the windows during a morning or evening session. Bathing in golden glorious sunlight just adds a little je ne sais quoi to your workout routine.
Chill out at their cosy lounge area, with free coffee machine brews available for members.
Their spacious locker rooms come equipped with 2 showers and a dressing table fully stocked with lotions, hairdryers and even a hair straightener for ladies to freshen up.
Called to the Barre
Address: #02-01 420 Joo Chiat Rd, Singapore 427641
Opening Hours:Mon – Tue: 9.30AM – 8.30PM | Sat, Sun: 9.30AM – 12PM
Telephone: 6440 1080
Website
9. Ascend Yoga Therapy – The only studio in SG to offer Gong meditation classes
Lobby: A quiet sanctuary with wood tones and rattan textures
Image credit: Ascend Yoga Therapy
The only studio offering Gong meditation in Singapore, Ascend Yoga Therapy is located along the flowing canals of the Singapore River.
Image credit: Ascend Yoga Therapy
Their Gong Meditation sessions (60 minutes) utilise giant suspended Gongs that emit a low mellow tone – feel the vibrations reverberate throughout the room and body, relaxing the mind in the process. The sessions are opened with the harmonising tones of Handpans to ease you into a calm state.
Gong Meditation classes are a big hit with office crowd.
Image credit: Ascend Yoga Therapy
The use of aromatherapy and galaxy-inspired wall projections create an out-of-body experience – as if travelling the cosmos in an infinite journey to find the meaning of life. #existentialcrisis solved.
Note: Ascend also offers unique Gong Flow™ and Gong Yin™ yoga classes that use the Gongs to attain deeper focus while doing postures.
Ascend Yoga Therapy
Address: 82 Boat Quay Level 3, Singapore 049870
Opening Hours:Mon, Fri: 10AM – 9PM | Tue – Thu: 7AM – 9PM | Sat: 9.30AM – 7PM | Closed on Sun
Telephone: 9233 0671
Website
Break a sweat with GuavaPass
Long gone are the days of boring dated gyms and sweaty unglam workouts. With these 9 studio gyms offering stylish workout options, from heart-thumping MMA gyms to the zen minimalist studios, there's something for everyone.
With all these cool places, it's hard to pick and choose just one fitness studio to sign up with. So thank the heavens for GuavaPass, an online fitness subscription platform where members get unlimited access to over 150 studio partners islandwide. Options you can pick from include pilates, HIIT, rhythmic cycling and more – you'll surely be spoiled for choice here.
With Guava Perks, members can also enjoy a wide range of fitness and wellness perks like 1-for-1 deals and discounts on activewear, products & services and healthy dining establishments.
Find out more about GuavaPass here. And in celebration of their 3rd birthday, they are also offering free workout classes to the general public*, every day for the month of August!
*First-come, first-served. Limited spots only.
---
This post was brought to you by GuavaPass. Photography by Adria Tham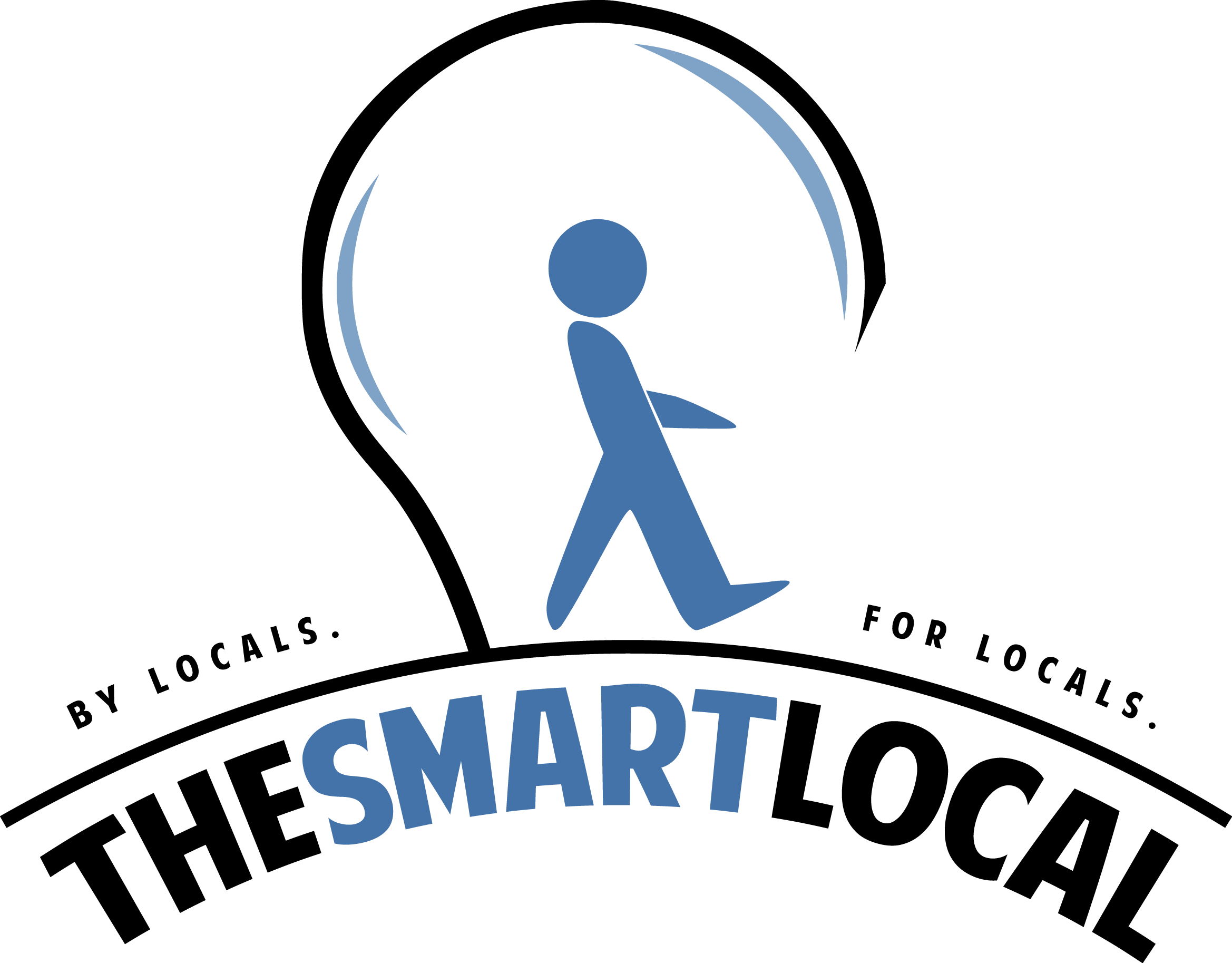 Drop us your email so you won't miss the latest news.