Student privileges in Paris, London, Amsterdam and Germany
Image credit: @wonkdaddy
For many of us, the treasures of Europe seem like a far-off dream. When planning and budgeting is underway, there's always that painful tug in your heart when you have to drop an item off your itinerary because of the costs involved.
But there's a silver lining for us broke students – there are actually tons of freebies and perks available for those on a student visa which you can take advantage of, whether you're studying in Europe long-term or are there for exchange:
1. Get discounts at restaurants, theatres, and retail stores
It's frustrating when you're in a foreign country amidst all these great local delicacies and cultural institutions – and you can't fork out enough to enjoy half of them. Take advantage of your student status in Europe to get dining and shopping steals – they're practically handing these discounts to you on a silver platter!
Berlin Cathedral. Image credit: @isicglobal
For Europe in General
UNiDAYS: A major brand discount site for brands such as Apple, asos, Levi's, specially for university students. Currently available in 19 countries, including France, Germany, and the UK.
ISIC Card: Costs SGD$25 flat, and is the international student discount card to use. Offers students dining, theatre, music, shopping, and travel discounts. This works in most countries in Europe – including France, Germany, The Netherlands and the UK.
Paris
50% off meals at restaurants when you make reservations via thefork.
London
NUS Extra card: discounts at theatres, bars, restaurants, and even a 50% discount on Spotify Premium.
£3 cinema tickets for any film for those under 25 years. More info here.
National Theatre: Sign up for free for a National Theatre Entry Pass here to get reduced ticket prices.
Royal Opera House: Get tickets for under £25 when you join ROH. Students are also eligible for £10 standby tickets for tickets that haven't been sold 24 hours prior to the show. More info on the standby tickets here.
Royal Opera House of London. Image credit: @mims.london
For more nifty tips on surviving on a budget in London, check out this article.
Amsterdam
Pathé City: One of the more popular cinemas, and offers student discounts for movies during the week.
Dutch National Opera and Ballet: Unsold seats can be sold to students at €15 an hour and a half before the performance begins. Remember to show your student ID.
Germany
Students can generally receive concession prices for tickets to the theatre, cinema, and even swimming pools – just show your ID and ask at the counter.
2. Join the Erasmus Student Network for perks like heavily subsidised weekend trips
Image credit: @esn_int
All universities in EU countries are under the Erasmus Student Network (ESN), an international exchange student community that organises events, outings, and trips for students to get to know their host country and the locals. Join in their events for a fruitful exchange experience!
Paris
Sign up for a buddy programme to have a local student familiarise you with your host country and university.
Get free weekly entry to a designated club before midnight by flashing your exchange student ID.
Regular bar events to interact with locals and fellow exchange students.
Heavily-subsidised weekend trips to nearby cities such as Mont Saint-Michel in Normandy and countries such as Belgium.
Mont Saint-Michel. Image credit:@tcj.51
London
Sign up for the buddy programme to have a local student familiarise you with life in London.
London School of Economics (LSE): Attend their free weekly music concerts in the Shaw Library.
University College London: Go for the Exchange Student Society-organised regular outings such as picnics, trips to Cambridge, Greenwich, and markets in London.
Join their student-organised activities such as film nights or trips to the theatre.
Amsterdam
Sign up for their buddy programmes to have a local student familiarise you with your host country and university.
Enjoy heavily-subsidised weekend trips to nearby cities such as The Hague and countries such as Belgium too.
3. Explore the city with affordable student transport passes
Travelling all over Europe can be costly, with single rides potentially amounting to €2 even for just a few stops. Students though, get the better end of the stick – with all sorts of discounted transport passes available to them.
Paris
Navigo monthly pass: Costs €5 for the card and €73 for monthly top-up and covers all 5 zones, including cost of airport shuttle.
RATP app: App for Paris metro network.
Carte Jeune (youth card) rail pass: 30% off on trains travelling within France and to other European cities (for those aged 18-27 years).
Note: Remember to stick your ID photo on the Navigo pass and write your name next to it or you might be fined €33. More info on the photo ID regulations here.
Image credit: @stephen.taylor3015
London
18+ Student Oyster card: 30% off adult-rate Travelcards and Bus & Tram Pass season tickets.
16-25 Railcard: £30 straight-up for the card to get ⅓ off rail fares for people between 16-25 years for a year. Comes with dining, theatre show deals and more. More details here.
National Express Youth Coachcard: ⅓ off all standard fares
Bonus: Get 10% off travel to events and festivals for £10 a year/£25 for three years when you get the National Express Youth Coachcard. Here are the list of events and/or festivals.
The London Underground has the cutest Service Information board announcements. Image credit: @thebentleylondonhotel
Amsterdam
9292: App for metro and tram routes.
Second-hand bike rentals: Can be bought from previous exchange students at less than €100 here and here.
Cheaper transport to attractions such as the tulip gardens: Get group discount tickets when you join the group here.
Germany – Berlin
BVG semester ticket: Is usually automatically purchased when students pay the matriculation/enrolment fee, and will cost around €200 flat for transport for the semester.
Germany – Munich
MVV-Semester ticket: Get the IsarCard semester ticket where you pay a sum of €193 and get free transportation (bus, train, underground) for the entire semester.
Other IsarCard offers: Weekly/monthly travel cards for those staying for a shorter duration.
Tip: Have your student ID on you at all times to verify the validity of the semester ticket.
4. Stay connected easily with cheap monthly mobile plans
If you thought phone plans couldn't get more expensive than Singapore's, you might be right. Some of Europe's telcos have super generous and flexible plans at a surprisingly low price:
Paris
Free Mobile's monthly mobile plan of €19.99 – comes with free wifi access and monthly 50GB of 4G data in Paris with the option for an automatic or manual monthly renewal. Free 3GB of 3G data given when travelling to other EU countries.
Tip: You'll have to make a trip to the physical store in the city centre to get the SIM card, so it's recommended to get this once you arrive at the airport.
London
Giffgaff: A contract-free SIM-only plan with flexible monthly plans, known as goodybags. They'll deliver your SIM card free – yes, even to your Singapore address!
Best goodybag offer for wanderlusts out there is probably the £18/month plan which gives unlimited texts and 6GB of 4G data and free roaming in EU countries.
If you exceed the data, you can top-up credit online.
o2: Pay-as-you-go SIM with wifi access to the London Underground. Also the more popular network as majority of Europe is on this.
Vodafone: Similar to o2, and has good coverage when travelling around UK.
Amsterdam
Germany
Prepaid SIM cards can be purchased at grocery and convenience stores or a 'Handy' (German term for cellphone) store, and will require online activation. It's best to have cash on hand in case they don't accept your foreign credit card. Some of Germany's major telcos are:
Deutsche Telekom: Has supposedly the best network.
o2: Covers the entire Berlin U-Bahn network with 3G and 4G speeds.
Vodafone: Good network and can roam in all EU countries.
5. Enjoy free or discounted admission to museums
Palace of Fontainebleau. Image credit: @vinodiva
Europe is brimming with awe-inspiring architecture and stunning landscapes. With your trusty student visa, you'll be able to go to as many trademark attractions either FOC or at discounted rates.
Paris
Free entry to Museums such as the Louvre, Musée d'Orsay, Musée de l'Orangerie
Free entry to Palaces of Fontainebleau, Versailles (except on days with no musical shows).
For more information on Versailles gardens admissions, click here.
London
Free entry to notable museums such as the British Museum, National History Museum, Tate Modern, Victoria and Albert Museum, with the exception of special exhibitions; those that are not part of the permanent collections.
These cute and atypical museums are free too: The Geffrye Museum – with a focus on living rooms, the Petrie Museum of Egyptian Archaeology, and the V&A Museum of Childhood.
Amsterdam
If you're over 18 years old, buy the Museumkaart for €59.90 which can be used to enter almost all museums for free for an unlimited number of times. Valid for a year.
Germany
Concession prices to museums such as Staatliche Museen zu Berlin (State Museums of Berlin), with discounts of up to 50% off.
Various museums in Berlin have free entry once a week or once a month.
These museums offer free admission for everyone.
Most tourist attractions have a reduced fee of around €1-3 for students over 18 years.
Tip: Have your passport and/or student visa and student ID on you at all times – you'll never know when you'll feel like popping by a museum on a whim!
Feel the FOMO no more with student promos in Europe
Image credit: @sofiibaldini
Scrolling through all those Instagram pics of others posing by the Eiffel Tower or gobbling down gelato after gelato has everyone constantly going green with envy. But with these wicked deals, you, too, will be able to immerse yourself in the wonders of Europe without worrying about burning a hole in your pocket. You're only a student once – make the most of it!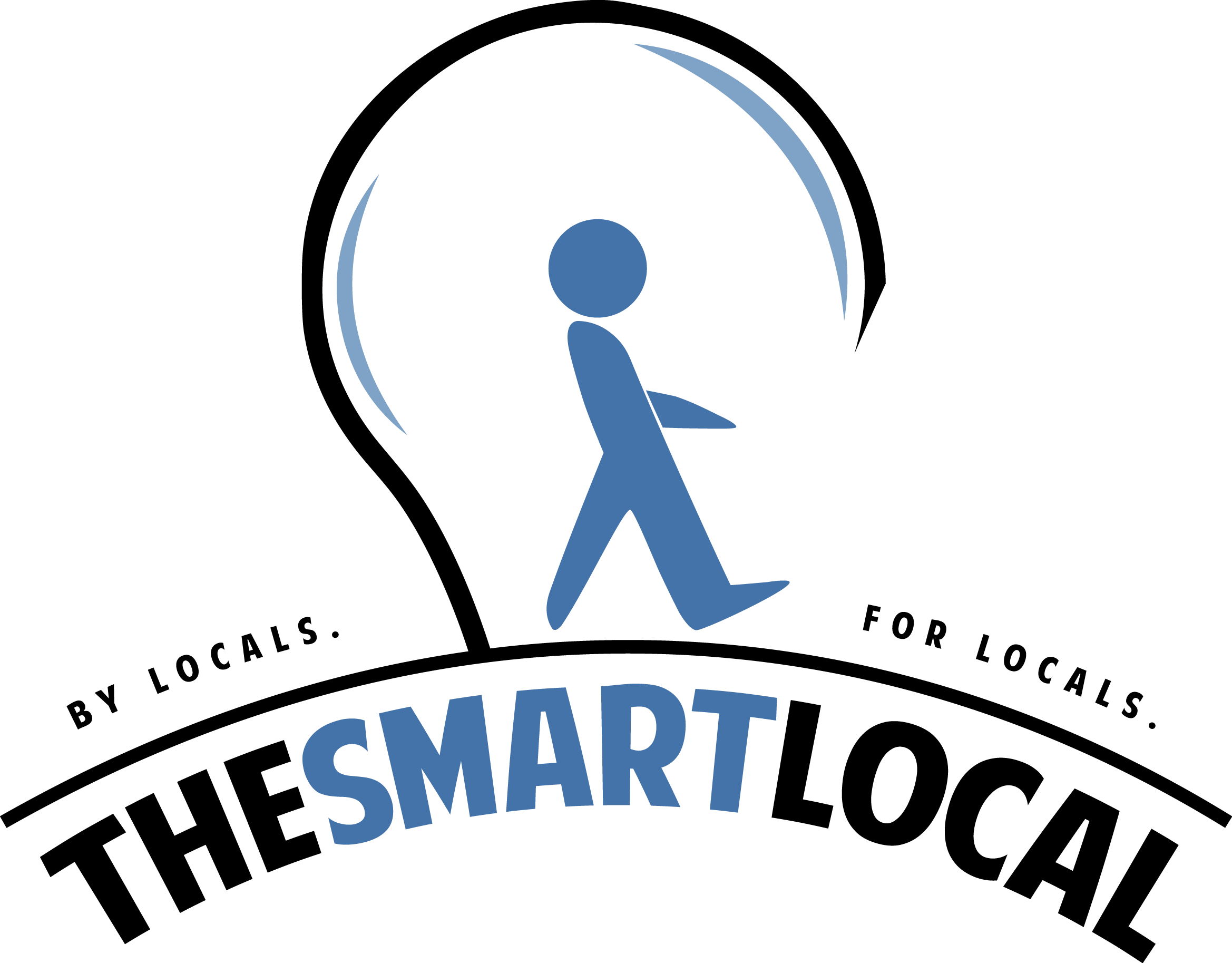 Drop us your email so you won't miss the latest news.