Brussels bucket list
Paris, Amsterdam, and London: the must-visits when in Europe. Chances are, you might have seen another spot on the map while planning your trip to these cities – a little city called Brussels.
Known for its waffles, pastries and gazillion other treats that'll put a chocolate-stained smile on all sweet tooths, Belgium is also a great place to explore on foot. The best part? You can do it all in under 48 hours.
This article is part 4 of a 5-part series in which the TSL team is challenged by SONY to travel to London over land – no planes allowed – while capturing our videos and images on a SONY Xperia XZ Premium.
– BRUSSELS –
1. Try the best chocolate in Europe that isn't Godiva
Godiva is good, we'll admit. But there's no need to seek it out while in Brussels – after all, we've got it right here in our little red dot.
Instead, head over to Pierre Marcolini, the Willy Wonka of chocolates in Belgium. From rose and citrus to earl grey and pistachio, the chain serves some of the best fragrant chocolates in Europe.
To really appreciate flavoured chocolates, here's a pro-tip from the experts: Breathe in, pinch your nose, bite into the chocolate and release after 2 seconds. You might end up looking a little silly, but hey, you gotta listen to the pros.
Note: The chocolates here are sold by weight. €15 (~S$23) are sufficient for a good selection.
Pierre Marcolini
Address: Place du Grand Sablon, Rue Des Minimes 1, Brussels 1000, Belgium
Opening hours: Sunday – Thursday: 10AM – 7PM | Friday & Saturday: 10AM – 8PM
2. Bite into decadent pastries in Wittamer
Not everyone can appreciate a good fruit pastry, but if you're one to enjoy this, Wittamer is the place to be. The pastries here are baked to a buttery perfection and come with juicy fruits that aren't coated in saccharine syrup like you see in some bakeries.
If you don't know where to begin amongst the variety of desserts on display, start with their fruit eclairs (€5, ~S$8). Our favourite combination was the Eclair with Strawberries, which looked like something straight out of Alice in Wonderland's tea party. Thick-cut strawberries are sandwiched between a layer of cream and flaky pastry, and topped with powdery sugar and almond flakes for an extra crunch.
Wittamer
Address: Place du Grand Sablon 6-12-13, Brussels 1000, Belgium
Opening hours: 9AM – 6PM (Mon), 7AM – 7PM (Tues-Sun)
3. Get the freshest waffles in town for just €1
You could call waffles the national snack of Belgium – just take a walk around town and you'll smell the sweet, buttery delicacy in every street. But if you're looking for an uncontested mother of all waffles, head over to Le Funambule. This place is so popular that every waffle made is sold by the minute.
Over 25 different combinations of toppings available
The prices of waffles vary with toppings – the most basic waffle with powdered sugar is only €1 (~S$1.60) and it's the most well-loved because it's cheap and easy to eat on-the-go.
For those who are crazy on toppings, waffles with bananas or strawberries are €5 (~S$8), and the complete rainbow of fruits, whipped cream and chocolate sauce combined sells at €7 (~S$11.15).
Note: The shop is located right next to the iconic Peeing Boy statue.
Le Funambule
Address: Rue de l'Etuve 42, Brussels 1000, Belgium
Opening hours: Daily, 8AM – 10PM
– GHENT –
The beauty of Belgium goes beyond its capital city, and lucky for you the best sights are within an hour and a half's journey from Brussels' main train station. Rise and shine early in the morning and leave by 9am!
Just 45 minutes away from Brussels, Ghent is one of Belgium's more underrated sightseeing spots. The spotless city is often the locals' quiet escape away from the bustling capital, with plenty of al-fresco restaurants and cafes that let you take a good break under the sun and fresh air.
4. Switch to #healthyeating at the tastiest fast-food cafeteria chain
Sometimes, you just want a good cleanse and detox from guilty pleasures you binge on while travelling. After all, you can't spend days eating steak and fries – a European speciality – or desserts for every meal. Give yourself a tasty health boost at EXKi – a well-known Belgian fast food chain that swears by healthy eating.
With plenty of vegetarian and vegan options available, meals at EXKi are sold on a grab-and-go basis, where pre-cooked meals are chilled and displayed for you to take before making payment.
The menu changes seasonally, but their pasta salads like pesto-flavoured Monterosso (€4.95, ~S$7.90) and ham rocket salad Liguria (€6.95, ~S$11.10) are available all year round. We tried them and found them to have just the right balance of veggies and pasta.
If you're looking to save money, you can opt for their set meals with any salad/soup, sandwich and water for €8.40 (~S$13.45).
EXKi has plenty of seats available, so you'll never have to struggle chope-ing for a table. It's also perfect for busy travellers who are looking for quick meal fixes that aren't burgers and fries.
EXKi
Address: Korenmarkt 14, 9000 Gent, Belgium
Opening hours: 7:30AM – 7PM (Mon-Sat), 8AM – 6PM (Sun)
5. Check out a century old medieval castle
The castle looks like it jumped out of a Game of Thrones episode
In the heart of Ghent stands the Gravensteen Castle, which was built in 1180 – that means it's almost a thousand years old! Besides being a tourist attraction, the castle was also the filming grounds for the BBC series The White Queen, and the movie Emperor.
These days, the castle is open to visitors and houses a museum displaying various medieval torture devices that were used in the past. Thanks to its convenient location right smack in the middle of town, you don't have to hike up mountains or journey out into the wilderness just to see this medieval beauty.
5 minutes away from the castle is Groentenmarkt, which holds a vegetable market every Thursday. The cold grey buildings may seem give the whole area a medieval charm, as though you're transported to a old and rustic era.
Gravensteen Castle
Address: Sint-Veerleplein 11, 9000 Gent, Belgium
Opening hours: 10AM – 6PM daily
– BRUGGE –
It's easy to get lost in time admiring Ghent, but you still have one more place in Belgium to check out before your 48 hours run out. Head over to Brugge, the fairytale town of Belgium – a 30 minute train ride from Ghent. Along cobbled grounds and picturesque churches, you'll find a wide array of local shops and small restaurants you can chill at for the rest of your day.
Fun fact: Belgium is a multilingual country – locals in Brussels primarily use French, and most people from Ghent and Brugge speak Dutch!
6. Ride a horse-drawn carriage around the city
Whilst Ghent's buildings are characterised with a monotone grey, Brugge's buildings scream vibrancy and life. Colourful buildings in every shade of the rainbow reminded us of life-sized dollhouses!
A memorable way to hit the highlights of the town without having to walk everywhere is to hop on a horse carriage. Ride past canals, alleys, homes and city landmarks, all while listening to a run-through of the city's history by the lovely carriage guide.
These are the alleys you'll pass by on the horse-drawn carriage
During the ride, the guide will introduce you to the best souvenir shops, local delicacies like cuberdon (a traditional Belgian taffy) and stop at the most picturesque spots in the city.
Each carriage holds up to 4 people and goes at €50 (~S$80) per ride. For travellers who are in Brugge with their friends and are looking for a more interesting way to get around town, hop onto a carriage and sightsee in comfort!
Horse-drawn carriage tour
Address: Markt 20, 8000 Brugge, Belgium
7. Visit the ancient ruins of a 200-year old church – all hidden under a hotel
A fact not known to many is that hidden beneath the basement of Crowne Plaza Hotel are the ruins of the ancient cathedral, St. Donatian's. As you walk down the dingy corridors, you'll feel an eerie sense of thrill like being in dimly lit haunted house – this is definitely a spot for those looking for a sense of adventure in the middle of the city.
But shake off the fear and you'll see various relics and excavations from St. Donatian's along the walls, as well as ancient tombstone paintings that depict the church's history. The area is also carpeted with some chairs stacked in some corners, being often used for conferences or receptions in the hotel as well.
Walk into this hotel and ask the receptionist where the underground ruins are
You don't need a lot of time to check this out 'cause it's a short walk-through, nonetheless it's interesting to see a whole collection of medieval paintings under a rather unusual place.
Crowne Plaza Brugge
Address: Burg 10, 8000 Brugge, Belgium
The best of Belgium in 2 days
For travel junkies who are short on time yet eager to strike Belgium off during an ambitious European adventure, we recommend spending one day in Brussels, then dedicating an entire day out to Ghent and Brugge.
If anything, don't miss out on their wonderful desserts – this is the one place you should forgive yourself for if you settle all your meals with waffles and pastries.
Easy breezy travel photos on the go with Sony Xperia XZ Premium
As you walk from one place to another covered in this article, you'll pass by well-known tourist sights and wonderful architecture, so make sure you have your camera in your hand as you're snapping away!
The Xperia XZ Premium uses technology from Sony's α™ and Cyber-shot™ ranges – resulting in crisp, precisely focused photographs.
We had our trusty Sony Xperia XZ Premium to capture the beauty of Belgium quickly on the go during our short stay here. With its 19 megapixel Motion Eye™ camera, we could take photos that were especially brilliant in capturing the ornate details of Brussels' architecture.
Best of all, the Xperia could automatically decipher the lighting of places and adjust its settings accordingly – that saved us heaps of time from fumbling with camera settings when we wanted to capture every perfect moment. We can certainly say that our quick run-through of Belgium was made more efficient with this adaptive phone, and we left with amazing immortalised memories of this country and all that it had to offer.
This article is part of a series in which the TSL team travelled from Singapore to London on train in collaboration with Sony Mobile. Find other articles in this series here.
---
This post was brought to you by Sony Mobile.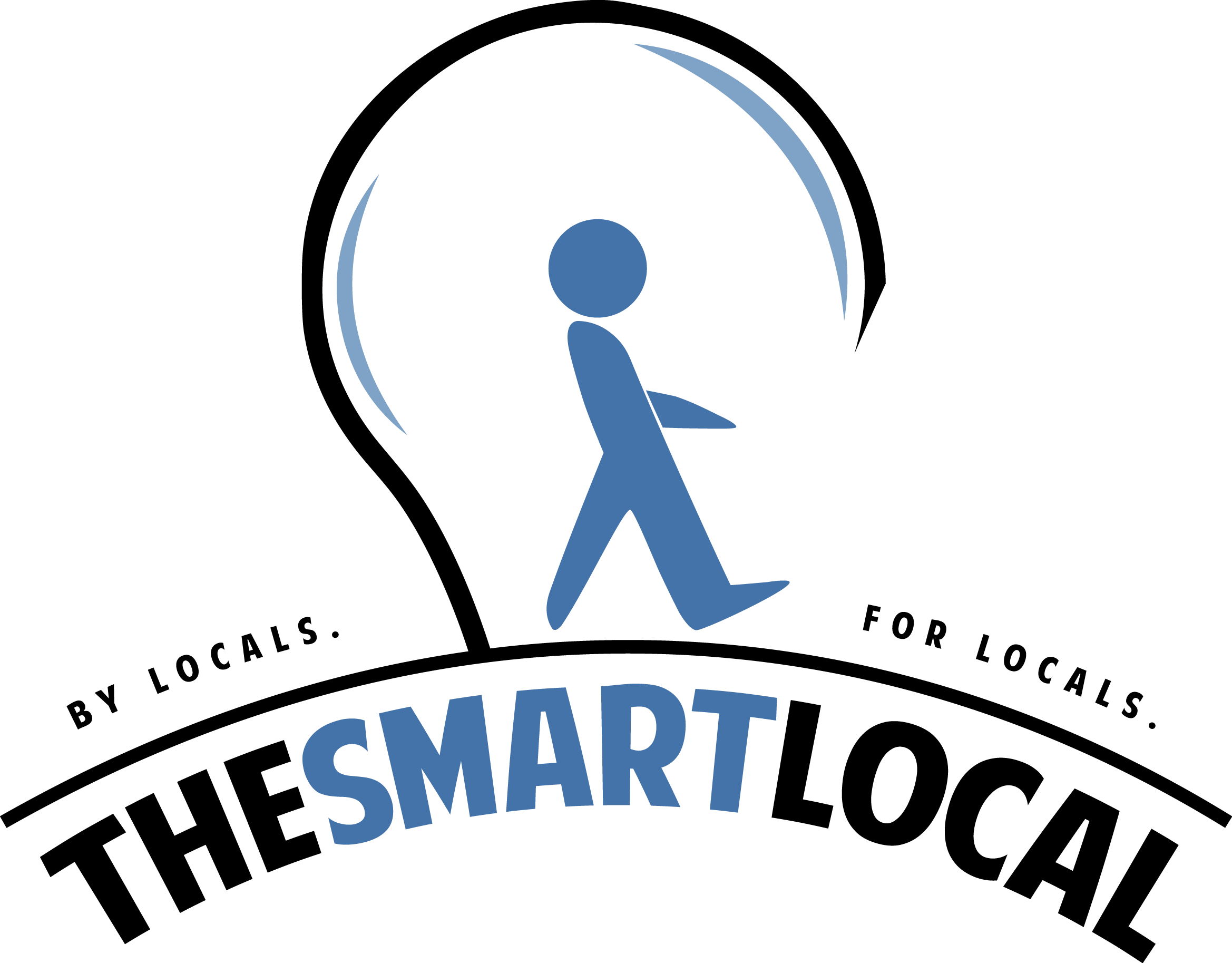 Drop us your email so you won't miss the latest news.