Endless unique experiences in London
Whether it's visiting world class museums, watching stunning musicals or hitting up tourist hotspots like the Buckingham Palace or Big Ben, you gotta visit London at least once in your life. This bustling city is alive from day to night, rain or shine – you could spend a lifetime exploring it and still miss out a whole lot of gems it has to offer.
When you think you're about done with the tourist checklist compiled from the incessant Googling, here are a 5 unique activities you can only experience while in London.
This article is part 5 of a 5-part series in which the TSL team is challenged by SONY to travel to London over land – no planes allowed! – while capturing our videos and images on a SONY Xperia XZ Premium.
1. Get your hands on over 120 types of cereal at Cereal Killer Cafe
Cereal is more than just a breakfast item at Cereal Killer Cafe. Here, they're an art form. Located in the hip neighbourhood of Shoreditch, along Brick Lane – an enclave of cafes, indie clothing stores and artisan goods – this cafe blends right in with its eclectic 90's facade and over-the-top menu.
Dive right into their Cereal Cocktails, where the best cereals are mixed-and-matched with different toppings and types of milk into a heavenly bowl of sugary goodness. Think ice kachang or bingsu with various sauces and toppings – but with cereal.
Our favourites were the coffee-flavoured Bowloccino (£4.90, ~S$8.70) with Coco Pops as its base, and the sugar rushin' Unicorn Poop (£5.70, ~S$10.20) made with Ricicles and Party Rings.
For serious breakfast addicts only
If you're a cereal concoctionist yourself, you can customise your own "cocktails" from £2.60 with over 30 kinds of toppings like cookie dough and fruits, as well as over 20 flavours of milk. We spotted some pumpkin spice milk too!
Down one level is a basement cave of everything 90's. Retro television sets, old posters, hanging light bulbs, and spring beds make for a warm environment perfect for cozy group gatherings.
Cereal Killer Cafe
Address: 139 Brick Ln, London E1 6SB, UK
Opening Hours: 9AM – 9PM daily
2. Dine at London's most eclectic restaurant
A self-playing piano will greet you at the reception
Walking into sketch is like going down the rabbit hole in Alice in Wonderland. The walkway greets you with hopscotch on the floor, and vibrant artworks lit with neon lights adorn its dark walls. We won't blame you if you stop here to get a few shots for the 'gram.
Made up of 5 different themed restaurants and bars, sketch is one of the finest wine-and-dine places in London.
A bar with Alice in Wonderland's tea-time feels
We managed to get a brunch spot in the Glade, a "grass" carpeted room with plush purple chairs that us feel like we were having a lavish outdoor picnic. Make sure to make a reservation – this place is so popular that walk-ins are rarely available.
Note: Patrons get a time limit of 90 minutes per table.
Avocado, grapefruit, pink madagascan prawns, wasabi mayo (£15; ~S$26.80)
From breakfast classics like Poached Eggs with Smoked Salmon (£15; ~S$26.80) to fusion dishes like Black Pudding and Pork Belly (£16; ~S$28.75), the Glade's menu has something for everyone.
Fraisier – genoise biscuit with strawberries, cream, almond paste (£6; ~S$10.70)
When in England, you have to set some time out for some classy afternoon tea sesh. From 11:30am to 5pm, the Glade serves any tea with plain scones, fruits and cottage cheese at £11.50 (~S$20.50) per person, so bring your pals along for some fancy tea-time treats.
The themed rooms offer different meals of the day. Whilst the Glade and the Parlour are only for breakfast and brunch, the Gallery, Lecture Room and Library (the last 2 are 2 Michelin-starred!) have lunch and dinner menus. It may be confusing when you make reservations, so make sure you know what time you want to visit the place!
Like a scene from a Wes Anderson film
Opposite the Glade is the beautiful Gallery, a blush pink room served by suave waiters and waitresses in tuxedos and dresses. This place is pretty bumpin', so try to book a table at least 2 days in advance.
These egg-shaped cubicles are the toilets!
The coolest room in sketch though, is the toilet in the Gallery. I mean, where else would you find these futuristic space-pod like cubicles a la the movie Passengers?
Note: There's no physical barricade between 'male' pods and 'female' pods, but ladies are to use the right side of the toilet and gents can use the left side.
Sketch
Address: 9 Conduit St, Mayfair, London W1S 2XG, UK
Opening Hours: 7AM – 2AM (Mon-Fri), 8AM – 2AM (Sat), 8AM – 12:30AM (Sun)
3. Bask under the sun and picnic next to a pseudo-Italy in Little Venice
If you want to escape the bustle of the city centre, take a quiet escape to Little Venice near the neighbourhood of Paddington. Reflective of the city's history of using canal systems to get around, there are many boats docked along the sides of the canals. Some are even homes locals live in!
The main area of Little Venice is the starting point of canal boat tours. For £9.50 (~S$17) per person, you can hop on a tour boat and head off to Camden Lock Market or ZSL London Zoo. During the 45 minute journey/storytelling session, you'll pass by lots of colourful boats and even a floating Chinese restaurant.
Little Venice
Address: Regent's Park, London W2 1TH, UK
4. Challenge yourself to finish a metre-long hotdog at the Camden Lock Market
This metre-long baby over here is not photoshopped. At Highlander Game in Camden Lock Market, juicy Polish sausage hotdogs are sold at £12 (~S$21.40). Topped with simple sauces and pickles, the salty and savoury sausage alone made this one of the best we've ever had. With a sausage almost as big as an adult's wrist, every bite into this hotdog is like having three bites of a normal sized one.
Besides the metre-long hotdog, Camden Lock Market has so many more food options for one to choose. There's good ol' Mac 'n' Cheese (£7; ~S$12.50) from The Mac Factory, fragrant Colombian street food like Lean Mean Vegan (a rice and potato dish, £9; ~S$16) from Maize Blaze, and at least 30 other stores that will be sure to pamper your taste buds.
Grilled cheddar and onion sandwich (£6.50; ~S$11.80), from The Cheese Bar
When it comes to comfort food, nothing tops a grilled cheese sandwich. Serving loads of melted cheese oozing out of crisp and buttery toast, The Cheese Bar is famous for not scrimping on their ingredients when it comes to grilled cheese sandwiches.
You can't leave London without trying Scotch Eggs (£5; ~S$9) either!
I could have spent an entire day looking around Camden Lock Market – not only is it a great place to chill and pig out, there are also several indie shops that sell hip clothes, leather accessories and a ton of other goods. Now that's my kind of shopping.
Camden Lock Market
Address: Camden Lock Market, London NW1 7BX, UK
Opening Hours: 10AM – 6PM daily
5. Step into the time-travelling world of Dr. Who at The Who Shop
Whovians, London has an exclusive space just for you. Paying homage to the beloved British series, The WHO Shop sells an extensive collection of Dr. Who merchandise and collectibles from vintage comic books to halloween costumes for all ages. Excited about the 13th doctor of the series? You could reserve first dibs on its latest souvenirs from the all-new rebooted season!
Inside the shop, there's a life-size version of the iconic blue telephone booth and it serves as an entrance to its museum (£3 per adult; ~S$5.35) , a densely curated small space full of props and costumes used in the TV series. You'll even manage to see a whole board of signatures by its cast!
Unfortunately photography inside the shop is not allowed, and this is to make sure Dr. Who fans will get an authentic experience of the shop/museum in person and not through the internet. But whether you're a fan or not, a short trip down will be a memorable time-travelling glimpse into the magic of the show.
The Who Shop
Address: 39-41 Barking Rd, London E6 1PY, UK
Opening Hours: 9:30AM – 5:30PM (Mon-Sat), Closed on Sundays
When a man is tired of London, he is tired of life
They say London's gloomy, rainy, and ridiculously expensive – whilst there's some truth in those descriptions, the city still holds its irresistible charm in many our hearts. Maybe it's the quain streets or the charming Londoners – one thing's for sure: if you're tired of the city, you sure haven't dug deep enough.
Capture your London memories with the Sony Xperia XZ Premium
London's brick-red houses vividly captured through Sony's α™ and Cyber-shot™ ranges
London was our final destination in a month-long overland journey from Singapore, and the entire journey was accompanied by our Sony Xperia XZ Premium phones. All photos in this article were captured with this DSLR-like smartphone, and were especially handy when we were taking photos of dimly lit places like the Cereal Killer Cafe and sketch.
Sony's Intelligent Auto mode is sensitive and adaptive, meaning that in whatever lighting you're under, the phone will adjust its settings accordingly to keep every element in a photo crisp and detailed. Just whip it out, point, and shoot – we sure had a hassle-free experience of keeping our London memories in this phone!
This article is part of a series in which the TSL team travelled from Singapore to London on train in collaboration with Sony Mobile. Find the articles in this series here.
---
This post was brought to you by Sony Mobile.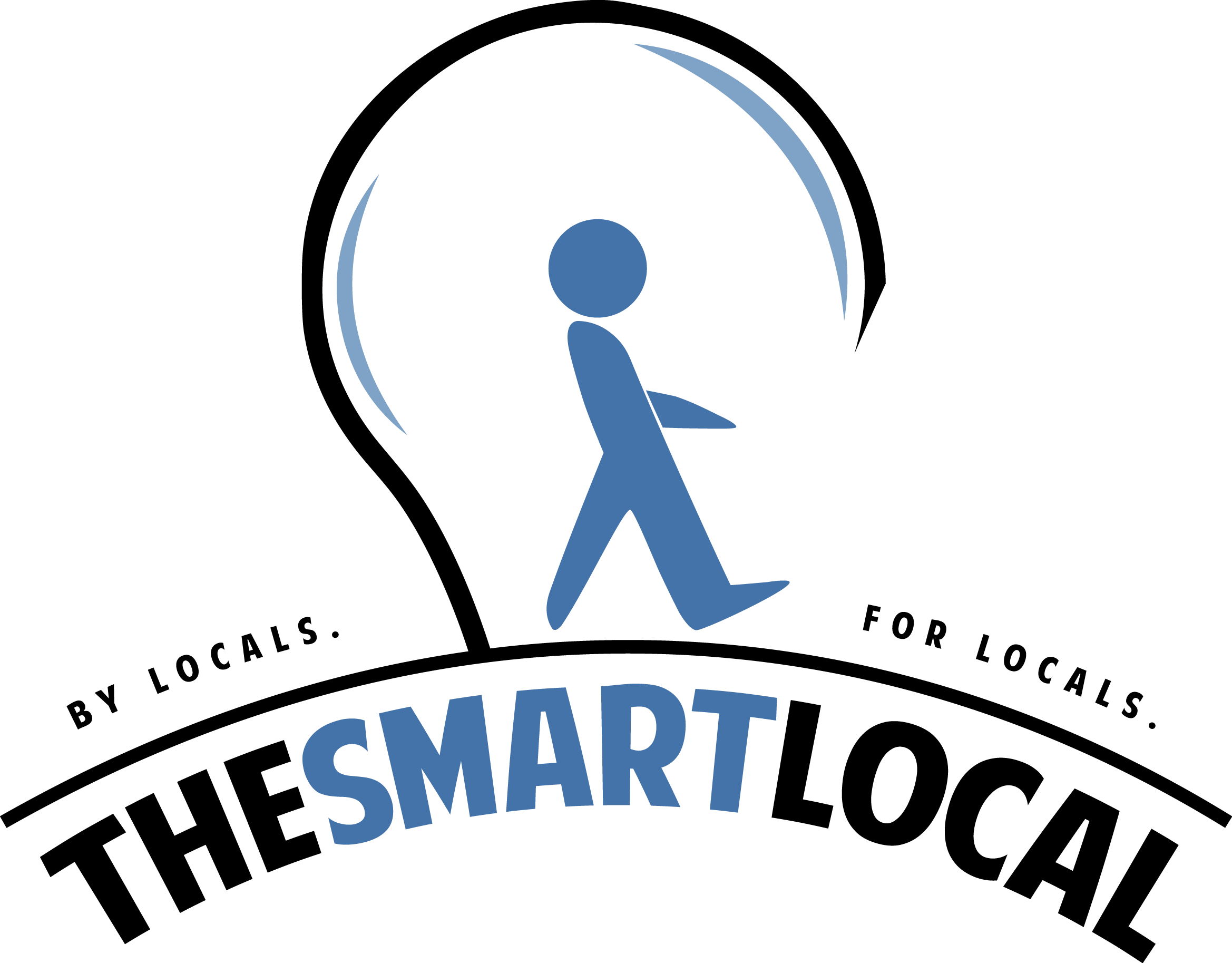 Drop us your email so you won't miss the latest news.