Photogenic spots in London
Image adapted from (clockwise from top left): @_wanderlens_, @embracing_london, @krzys.ko, @bridgesandballoons, @oldtalesretold, @yuwenchen__,
London is probably one of the most Instagrammed cities of all time, because it's undoubtedly one of the most photogenic places in the world. The Big Ben and London Eye might be flooding our feeds, but London's beauty extends to so much more. Here are 10 of the most photogenic spots in the city you'll want to make a stop at.
1. Rainbow houses of Notting Hill
If you thought all houses in London were brown brick-walled ones, think again. Located in West London, Notting Hill's side alleys are lined with rows of colourful houses in all hues of the rainbow.. Roads there are also almost always empty, giving you full time and space to experiment with different shots till you're pleased.
Image credit: @embracing_london
While you're there, visit Portobello Market which is the world's largest antiques market, with antique collections extending from clothes to old silver cutlery to even military equipment. . The market is open everyday, but the best – albeit most crowded – day to be there is Saturday, because most stalls are open then!
Image credit: @tuveuxmaphoto
Address: Portobello Road, Notting Hill
Getting there: 5-minute walk from Ladbroke Grove Station
Website
2. Graffiti murals of Shoreditch
Image credit: Break My Style
Onto the East side of London, Shoreditch offers some of the best street art in the city. Stroll along Brick Lane, Redchurch Street and Shoreditch Triangle to marvel at the colourful murals.
Image credit: @bridgesandballoons
Tip: Drop by Brick Lane Market while you're there! It has great music, good vibes, and very delicious street food.
Image credit: Meet You At The Bridge
Getting there: 6 minute walk from Shoreditch High Street Station
3. Grand architecture at the Victoria and Albert Museum
Image credit: @oldtalesretold
Being the world's largest museum of decorative arts and design, the Victoria and Albert Museum in London naturally has tons of spots for you to get creative at with different shooting angles. And the architecture of the building itself is simply beautiful. Of course, don't just visit for photo ops alone – take some time there to appreciate the arts, from photography, to theatre, and even wedding fashion!
Best part? Admission is FREE!
Image credit: @akosijoebel
Address: Cromwell Road, London, SW7 2RL
Opening hours: Sat-Thurs: 10AM-5.45PM | Fri: 10AM-10PM
Getting there: 1 minute walk from Gloucester Road Station
Website
4. A different perspective from the Tower Bridge
The Tower Bridge may scream "mainstream", but for a totally different perspective, catch it when it's lifted for boats to cross. You won't have to wait there the entire day for the bridge to move – there's a schedule for that, so be sure to check the timings out!
Image credit: @margarita_karenko
And for all the daredevils out there, here's another fantastic photo spot for you – the Tower Bridge's glass walkway! For £9.80 ($17 SGD), you'll be able to be 42 metres above River Thames, and watch the cars and buses whizz past you right under your feet.
Image credit: The Independent
Tip: book your tickets online here in advance at discounted prices!
Address: Tower Bridge Rd, London SE1 2UP
Getting there: 6 minute walk from Tower Hill Station
5. Sleek spiral staircase at City Hall
Image credit: @krzys.ko
While our City Hall in Singapore is an old colonial building, London's version is sleek and modern with a stunning spiral staircase. It's the headquarters of the Greater London Authority, and is well-known for its neo-futuristic architecture.
The building is located on the south bank of the Thames, making it perfect pit stop after a stroll along the peaceful waters!
Tip: Consider heading here after visiting the Tower Bridge because City Hall is just a 2 minute walk away!
Address: The Queen's Walk, London SE1 2AA, UK
Opening hours: Mon-Thurs: 8:30AM – 6PM | Fri: 8:30AM – 5:30PM | Closed on weekends
Getting there: 7 min walk from London Bridge Station
6. Endless purple blooms at Mayfields Lavender Farm
Image credit: @haileykang124
You'll smell it before you see it, and seeing it is even better. Deemed as one of England's loveliest lavender fields, Mayfields Lavender Farm is a must-visit for dreamy snapshots.
Image credit: @yuwenchen__
There is also a little store selling lavender products ranging from bath and body soaps to home fragrances, and even lavender food! If you're adventurous enough, try their handmade Lavender Shortbread for just £4.00 ($7 SGD) – it's heavenly.
Note: The farm only blooms and opens in Summer
Address: 1 Carshalton Rd, Banstead SM7 3JA, UK
Opening hours: Daily, 9AM-6PM
Getting there: Take a train from London Victoria to Purley Station, cross the road to the large Tesco and take the 166 bus to Oaks Park from the front of the store
Website
7. Underground stations
King's Cross station. Image credit: @krzys.ko
Some train stations in London – such as King's Cross and Canary Wharf – have amazing structures. However, they can get extremely busy during the day, so be sure to get there early if you want a clean shot.
Canary Wharf station. Image credit: @krzys.ko
P.S.: King's Cross station is also where Harry Potter fans can get Platform 9 ¾ photos!
8. Tate Modern Switch House
Image credit: @grethereintam
Tate Modern is a museum with international modern and contemporary art, with a unique interior design to boot. Some of the more popular shots of this place on Instagram would be of concrete twisting staircases within the building, and the jaggedy brickwork on the facade of the building itself.
Image credit: @benstott
The viewing gallery is also worth the visit because it gives you a splendid 360-degree view of the London skyline. Entrance to the gallery is free, so get your cameras ready as you'll be able to see River Thames, St Paul's Cathedral, and much more!
View from the gallery. Image credit: @gruszkka
Address: Bankside, London SE1 9TG
Opening hours: Sun – Thu: 10AM-6PM | Fri-Sat: 10AM-10PM
Getting there: 9 minute walk from Southwark Station
Website
9. Vibrant buildings of Neal's Yard
Tucked away in a secret corner near Covent Garden is Neal's Yard. The burst of vibrant, rainbow-colored walls will definitely get your photo those double-taps.
Pay a visit to the numerous cafes and shops in the cosy courtyard. The cafes are popular not just for their delicious food, but for their nice and quiet ambience that will give you a pleasant break from the bustling city. And if you fancy getting some quality beauty products, head to Neal's Yard Remedies where they sell organic natural health and beauty products.
Getting there: 3 minute walk from Covent Garden Station
10. Open woodland paths of Richmond Park
Image credit: @ksiekrissie
Richmond Park isn't the typical park with flowers and fountains – but that's what gives it its unique rustic feel. With beautiful open spaces, walking paths and huge lakes, it's extremely underrated for what is has to offer.
Image credit: Clem Onojeghuo
Fun fact: Richmond Park is the largest Royal Park in London
Image credit: @jitterbug124
If you're an animal lover, you'll definitely love this place, because it's home to more than 650 friendly, free-roaming deer which you can get up close to! Of course, make sure you don't provoke or startle them – you sure don't want them chasing after you.
Getting there: From Richmond Station, take the 371 or 65 bus to the pedestrian gate at Petersham
Website
Most Insta-worthy places in London
Whether you're a hobbyist or veteran photographer, London has loads of snapshot-worthy beauty to offer. If you ever find yourself there, take time to go beyond the iconic red telephone booths, and start capturing a different side of this beautiful city.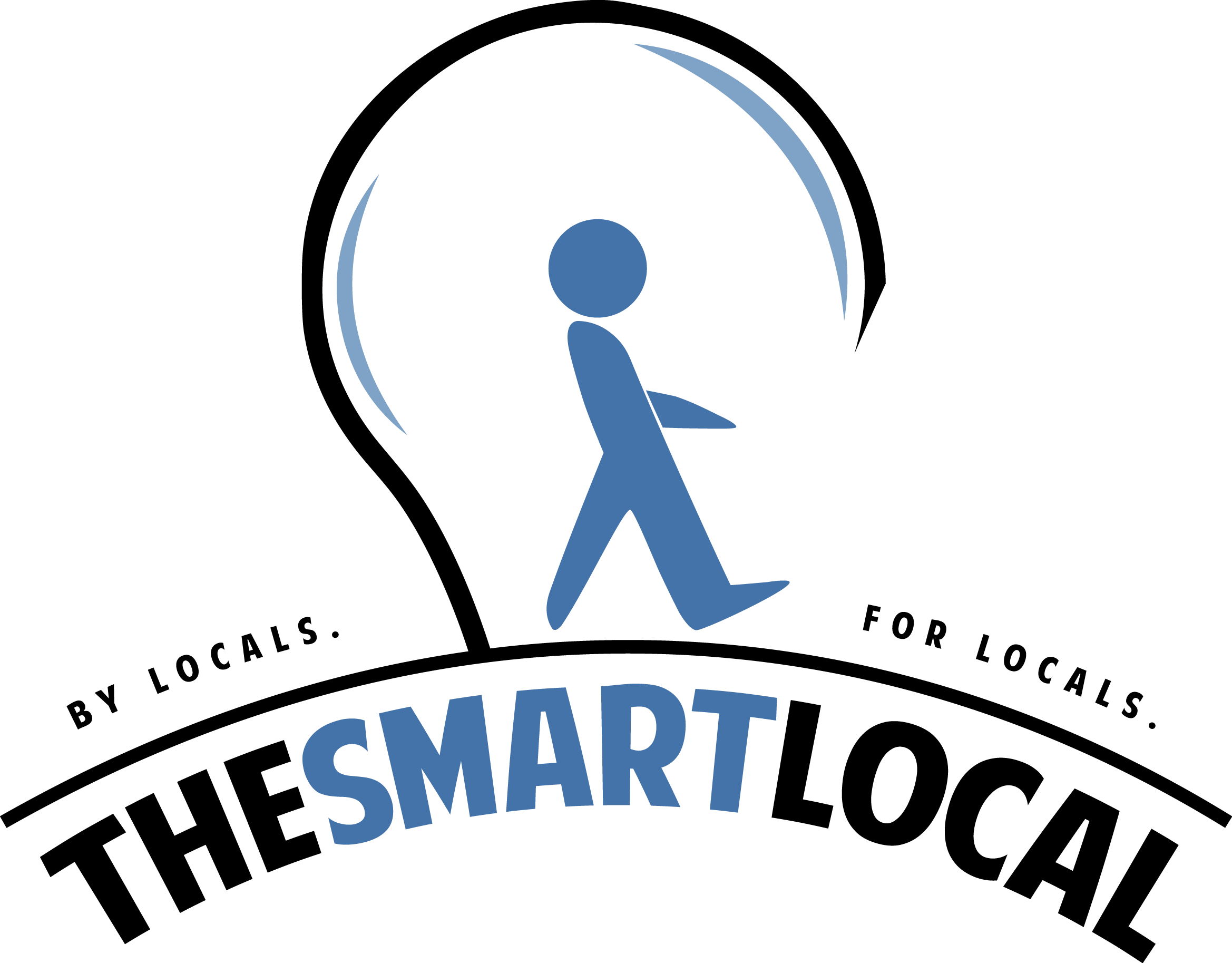 Drop us your email so you won't miss the latest news.