All-in-one app for last minute getaways
When it comes to planning a trip, we can all agree that the fun part is usually just deciding that you're going on a holiday, while the rest is unavoidable, ho-hum work which require lots of time and effort. But guess what – it's time to say goodbye multiple tabs opened till the eleventh hour on your browser, and hello to this all-in-one travel app. 
With travel-related information and services all readily available on Ready To Travel, you'll now be able to settle the nitty-gritty of your impromptu vacation a lot more quickly – right from the palm of your hand. Here's how:
Pre-Trip
Cover the basics of trip-planning like setting flight reminders and crafting your itinerary with these functions.
1. In-app reminders so you don't miss your flight
Add in your flight details after you've created a trip. 
Whether you're the meticulous sort who loves to be on top of your travel plans, or the laid-back fella who can't be bothered with the little details, Ready To Travel has flight alert reminders to ensure that you won't be dashing across the airport terminal to catch your plane. 
Simply include your flight's departure and arrival airport, time and date  in your trip details and it'll automatically be synced to the app! 
2. Create and share trip itineraries with your travel buddies 
Sorting out the logistics of your trip pre-flight can become quite the hassle – especially when it's a big group. The app allows everyone to be in on the planning, making sure we're all happy campers.
Just create an itinerary and then invite your friends and family to either view or edit it. This means one less site – like Google Docs – to refer to. Users will also be able to create private tasks within the itineraries, so everyone can keep up with their responsibilities for the trip. 
Plan your route under 'Itinerary' and fill in the details accordingly. 
Once you're done, ensure that you and your buddies are on the same page, literally.
Alternatively, clueless first time visitors or those in need of a little extra help can refer to past routes shared by other users with the app's itinerary discovery function. Simply follow the itineraries uploaded or plan your own path around their recommended attractions while you're on the go.
3. Have reliable mobile wifi coverage in over 50 countries
Choose from ReadyWiFi Lite, Value, and Premium.
No matter how pressed for time or garang we may be, mobile wifi is a must. Be it for navigation, times of emergency, or even for the gram, Ready To Travel has 3 ReadyWiFi plans for you to choose from. 
Price-wise, it's similar to other affordable and reputable providers of mobile wifi routers. But get this – there's free delivery to your doorstep, so you don't have to make a trip down specially just to collect it. 
With coverage in over 50 countries, and a battery lifespan of up to 8 hours, rest assured that your Insta-stories can be updated wherever in the world you may be. ReadyWiFi's multi-country access is a handy tool to have for those visiting  several destinations in one trip as well. As long as the countries fall under ReadyWiFi's coverage, travellers will be able to stay connected with no added costs. 
4. Pamper yourself pre-flight at a premium airport lounge
Get yourself SATS lounge access stat.
Airport lounges are often associated with being very atas and reserved only for VIPs, but with Ready To Travel, you can actually enjoy the perks of these luxurious sanctuaries as well, at a fraction of the price of a business class ticket. 
No airline membership is required when booking with the app, so just select your trip and scroll to check out the different SATS Premier Lounges in each terminal. Plus, this is an app-exclusive perk too – you won't be able to get one-time access to the lounge anywhere else. 
You'll even enjoy better service in case of a flight cancellation or delay, or if you need to change your seats. 
Near-Trip
Double check what you might have overlooked or haven't had time to sort out with just a few simple steps. 
5. Cut the queues and snag attraction tickets online
Snag yourselves entrance passes to attractions and tickets for sightseeing tours. Image credit: Ready To Travel: Trip Organiser
So you're supposed to fly in a few days', but you've yet to read up on what the key attractions.. But as kancheong as you are, there's no need to worry, because the app does it all for you.
All you have to do is create a new trip on the app and input your destination. Ready To Travel does the tough work for you, sifting from over 10,000 attractions deals such as theme park promos and sightseeing tours in more than 90 countries. 
Thankfully, your only task now is scrolling and selecting from a single app, instead of keeping track of tabs and tabs of different sites and vendors.
6. Pick the travel insurance plan best suited for you
Select the most suitable travel insurance for you from Ready To Travel's list. 
It's no secret that choosing a suitable travel insurance plan can be quite daunting for those who don't know what to look out for. 
Ready To Travel makes purchasing a travel insurance easy by sussing out a list of deals for you. Simply tap on a listing from the 'Deals' tab to read about its features and eligibility criteria, so that you have all the important information down pat before you make your decision. 
Note: An exclusive promotion of up to 55% discount on ReadyToInsure travel insurance is available from 11th – 31st August.
7. Keep up to date with important alerts while on-the-go
To top it all off, Ready to Travel also has weather condition updates, currency exchange rates, and travel advisories on things like terror threat levels so you can plan your trip hiccup-free. 
The app even goes to extra step to make sure users haven't forgotten important pre-trip measures, like reminders for visa applications and passport renewals.
On-Trip
8. Navigate around the airport without getting lost
Image credit: Ready To Travel: Trip Organiser
Better yet, the app provides tailored airport navigation from check-in counters to immigration and boarding gates as well. And if you're worried about getting to the airport on time, you can even use the app to book cabs.  
Any boarding gate changes and flight delays will also be updated with notifications, so that you'll have ample time to prep for any situation. This way, you'll know just how much time to spend last-minute airport shopping too.  
Fuss-free travelling from the palm of your hand
So if you're one of the many bitten by the wanderlust bug, or if you're simply in need of some respite, jio-ing your friends and family for a quick getaway any time is now an easily achievable reality with the all-in-one Ready To Travel app.
By consolidating multiple travel-related information and services onto a single platform, there's no need to worry about struggling to keep track of numerous browser tabs and downloading apps for all sorts of bookings separately. You can now take it easy and save that phone storage for the tons of photos you know you'll take.
Better yet, Ready To Travel is holding monthly contests that'll earn you your dream vacation for free. Aptly named FEAST, this month's travel theme revolves around going on a gastronomic adventure around the world – so make sure you've got your passports and tummies ready!
Never have a dull moment with quirky Ros. Image credit: Ready To Travel
Participants can stand chance to win a foodie trip for 2 – with media personality Rosalyn Lee as their travel companion! All you'll need to do is:
Submit a photo related to your dream getaway using the Ready To Travel app
State where you want to explore and why in a couple of lines at the link below.
Submissions close 6th September 2017.
Note: The app is currently available for Android and iOS. 
---
This post was brought to you by Ready To Travel.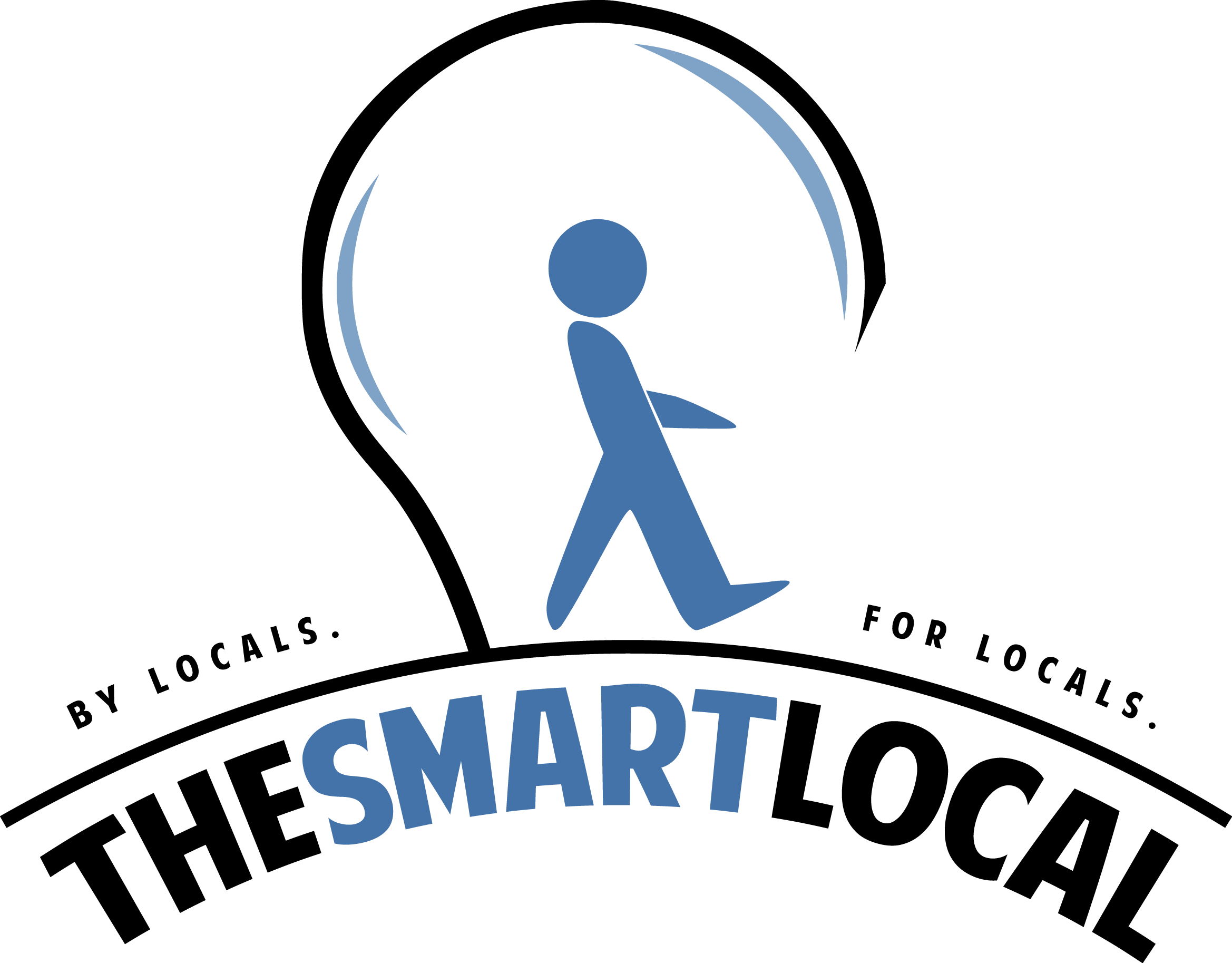 Drop us your email so you won't miss the latest news.