Driving an electric vehicle in Singapore
---
With COE prices on the rise, it's becoming tougher to own a car in Singapore. But we can't deny that the launch of Tesla in Singapore last year sparked a new-found interest in fully electric vehicles (EV). If you too have been wondering about the feasibility of driving an EV in Singapore, here is a list of factors to consider before making a beeline for the car showrooms.
---
Types of electric vehicles
---

Image adapted from: @mini_sg 
Before we jump into the discussion, here are some basic terms to be privy to. The most common vehicles we see on the road right now are petrol-powered cars also known as internal combustion engine vehicles (ICEs).
When it comes to electric vehicles, there are 3 types: all-electric vehicles (EVs), hybrid electric vehicles (HEVs), and plug-in hybrid electric vehicles (PHEVs). For the purpose of this guide, we're going to be referring to all-electric vehicles.

Image credit: @teslamotorssg
Here are the main things you need to know about EVs. The average distance an EV can go on a full charge is between 300km and 500km and it takes about 8 hours for an EV to be fully charged. However, most people choose to charge their vehicles in slight increments whenever the battery gets low instead of waiting for it to fully recharge.
Those who live in landed properties and have their own wall charger can consider charging their EVs overnight. Taking the instance of an average driver with an average EV model, the car will probably need to be recharged 2-3 times a week. 
Finally, there are AC and DC charges but all you need to know is that DC charges faster and is more commonly found in public charging stations.
---
Cost – Is it cheaper than a petrol-powered car?
---
Upfront cost
---
*Prices are as of 15th December 2022 and are subject to change. 
The answer to whether EVs are cheaper than petrol-powered cars isn't as obvious when you first start looking at options because the prices are pretty comparable.
The lowest-priced options start from about $145,000 while the high-end EVs can cost up to about $500,000, inclusive of COE. These prices are on par with mid to high-end petrol-powered cars. However, when you take a look at the breakdown of other expenses and the long-term cost, it paints a slightly different picture.

*Prices are as of 15th December 2022 and are subject to change. 
We're going to get into the gritty details here so bear with the technicalities. CAT A refers to vehicles with up to 1,600cc or 110kW in the case of EVs; and CAT B refers to vehicles with more than 1,600cc or 110kW. Most EVs available in Singapore come under CAT A thanks to their fuel efficiency. 
The loan interest rate and additional registration fees are also lower for EVs.

Image credit: @edwardngyk
However, EVs have a higher annual road tax, for now at least, and are also subject to an Additional Flat Component (AFC) of $700 to partially make up for the petrol duty rates paid by equivalent ICEs. 
Having said that, the Ministry of Transport has announced that they will be reducing the road taxes for EVs by up to 34% for cars that fall within the 90-230kW power rating bracket.

Image credit: Nissan
Now, the government does aim to increase the uptake of EVs and so a number of incentives and schemes have also been introduced to help lower the upfront cost. The EV Early Adoption Incentive (EEAI) and Vehicular Emissions Scheme (VES) will reduce the cost of owning an EV by up to $45,000.
So, by the mid-2020s, the upfront cost of owning an EV and ICE will be similar.
---
Long-term cost
---

Image credit: @hyundai_sg 
Here's the clincher – electricity per watt is priced way cheaper than petrol prices per litre. As you can see from current rates, petrol prices start at $2.63/L while charging rates start at $0.43/kWh. So, filling up a 1.4-litre engine petrol car to a full tank of 65L will cost about $170.95.
A similar-sized EV with a 64kWh battery will cost $27.52 to fully charge. That means it still costs significantly less than an ICE if you charge your car 2-3 times a week.
On top of saving on energy consumption, because EV engines do not run on petrol, there are cost savings on maintenance too. They do not require traditional maintenance charges such as oil changes and their brakes are more durable because they use regenerative braking.

Image credit: @mini_sg 
Long story short, purchasing an EV will require more upfront investment but the fuel and maintenance savings add up over time, thus reducing the overall cost of owning the vehicle. To put this in numbers, the savings amount to 50% in maintenance costs in addition to 60% in energy consumption.
---
Renting an EV instead of buying
---
If you're still feeling iffy about buying an EV, you can consider first renting one to see how you feel about it and then make a decision based on your personal experience. 
BlueSG is an electric car-sharing service that allows you to rent a vehicle from various pick-up points in Singapore and return it to any of the locations once you've completed your journey. 
It'll knock you back just $0.42/min for rental charges. You have to first sign up as a member though with 2 options – $8/month for a basic membership and $18/month for a premium membership. The latter plan gives you an extra 40 minutes of rental monthly for free.
---
Accessibility – How convenient is it to drive an EV?
---
The next factor to consider is whether the infrastructure is currently at a stage where it is convenient to drive an EV or not, with the main considerations being:
How many charging stations are there in Singapore right now?

Is there a charging station located near you?

Image credit: LTA
To answer the first question, unfortunately, there are no official stats, but the current numbers stand at just over 3,000 charging points. LTA has set a target of making every HDB town to be EV-Ready by 2025 and deploying 60,000 EV charging points islandwide by 2030.
If you currently drive, you would have already noticed an increase in lots dedicated to EVs near charging stations in public car parks, especially shopping malls. There has also been an increase in charging points in HDB car parks and selected private estates such as condominiums.

Image credit: @shotontarget 
Major companies such as Shell and SP have also ramped up their efforts to have more charging stations across the country in petrol pumps, offices, malls, and industrial estates. Shell currently has 22 recharging stations while SP has slightly over 140 recharging stations. Each station usually has at least 2 charging points.
If you want to locate where the closest charging stations are at any point, you can download the MyTransport.SG app (App store | Playstore) that will help you locate the nearest public charging point.
Mini Superchargers for Tesla at Katong V.
Image adapted from: @teslamotorssg 
Apart from public charging points, EV car brands have also set up their own charging stations at various locations such as Tesla.
It is worth noting, however, that not all EV chargers are universally suitable for charging vehicles of other brands. For example, Tesla uses a different charging nodule that isn't compatible with other EVs, so you'll need an adapter if you want to charge your non-Tesla EV at a Tesla charging point – think Apple versus Android. 

Image credit: BMW
If you're a landed property dweller, you'll be glad to know that brands such as MINI and BMW include wall chargers and installation fees as part of the cost of the car when making a purchase. 
For those who live in condominiums, your situation is a little more complex. Whether you're allowed to install a wall charger in your condo's car park is subject to building management's approval and usually, this is limited by space available and depending on how many residents in your condo drive an EV. 
In the case your condo doesn't allow one, your next best bet is the nearest HDB or petrol recharging station.

Image credit: LTA
It's not all grim news though. You may be able to convince your building management to install a charging point with the government's EV Common Charger Grant (ECCG) whereby they co-fund installation costs in non-landed private residences' (NLPRs) car parks such as condos.
And if you have enough residents who drive EVs, the incentive to create this shared charging point is even higher.

Image credit: @hyundai_sg 
Now you may be wondering what happens when an EV car runs out of juice. In emergency cases like this, you'll have to engage a mobile charging service that will bring a portable charger to your location. Roughly 30 minutes of charging time is sufficient to get you to your next destination or 10 minutes if you just want to get to a nearby public charging point.
At the moment, such rescue services are limited to a handful of companies including Wearnes Automotive, EVCo, and P.UP.
---
Sustainability – Benefits to the environment & the driver
---

Image credit: @teslamotorssg 
Here are a few more things to consider before making a call. If you're one of those whose 2023 resolutions include adopting a greener lifestyle, then switching to an EV is one of the major things you can do for the planet.
Not only does an EV use cleaner energy by eliminating the use of petrol and diesel completely, but it also emits half the amount of carbon dioxide compared to ICEs. This is a tangible impact that can be seen with cleaner air. In fact, LTA mentions that if all vehicles in Singapore were switched to EVs, our carbon emissions would reduce by a whopping 1.5-2 million tonnes.
Another benefit of EVs is less noise pollution. Without internal combustion engines, these cars are simply quieter.
---
Should I switch to an electric vehicle?
---

Image credit: @teslamotorssg
With most factors going in favour of EVs, it might be tempting to get one. Yes, you could if you're convinced by the lower long-term costs and sustainability benefits. However, we have to admit that when it comes to convenience, the infrastructure has a long way to go. 
At this point, it might be easier for those living in landed properties to get an EV as you'll have your own wall charger. For most of us who have to access public charging stations, the numbers and locations are few and far between. It might be more feasible to get an EV down the road once we're closer to LTA's plan for 100% cleaner energy vehicles by 2040.
If you're thinking of getting a car, here are some resources to help you decide:
---
Cover image adapted from: @teslamotorssg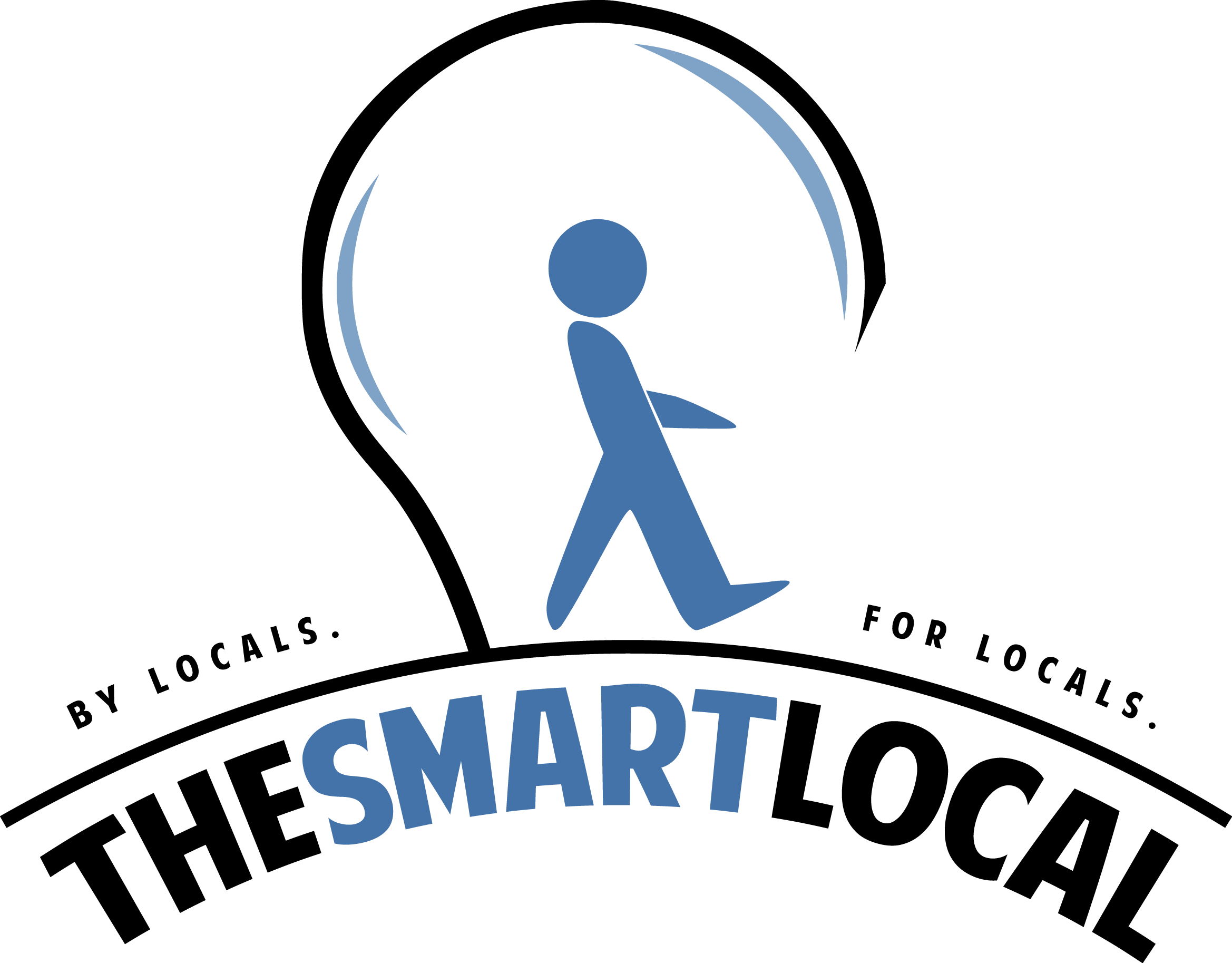 Drop us your email so you won't miss the latest news.