Johor car rental for Singaporeans
---
Mention the words "Johor Bahru" and most Singaporeans will think of affordable shopping and food. However, there are plenty of road trip destinations in Johor featuring diverse landscapes that you can explore over a weekend. 
Granted, some of us will put these destinations on the back burner because it's too troublesome to drive there, or you just don't have a car. What if we told you that it's within reach if you consider Johor car rentals? Plus, it's an affordable and more eco-friendly long weekend idea without the need to get on a plane. We've taken the liberty to do the research for you so you don't have to.
---
– How to book a car in JB? –
---
How much do car rentals cost in JB?
---
You can get your trip sorted before you even cross the border by booking a car online, with rates starting from S$40/day. We'd recommend booking at least a week in advance for the best chances to secure a good vehicle, especially for PHs or long weekends. But if it's a last-minute road trip you're planning, you can even contact the rental company the day prior. 
P.S. You can drive in Malaysia with a Singapore driving licence, so don't forget to bring yours. 
---
Best Johor car rentals 
---
1. Causeway Car Rental – Free delivery within JB
---

Perodua Alza.
Image credit: @causeway.my via Instagram 
For those who are sibei lazy to travel to the rental company's headquarters, Causeway Car Rental has you covered. The company offers free delivery to JB Sentral, CIQ, and JB Immigration. They can also send it to another location like your hotel at an additional cost. Either way, the office is located at City Square Mall, which makes it easy to pick up your vehicle once you pass immigration. 

Toyota Vellfire.
Image credit: @causeway.my via Instagram 
They provide different types of cars, from hatchbacks to minivans, sedans, and SUVs. A Perodua Alza starts from RM180/day (~S$52.18), and rates get lower if you book for more days. If you book 3 days, it starts from RM170/day (~S$49.27). 
Else, the Nissan Grand Livina starts from RM230/day (~S$66.82) – and if you need something roomier, a Toyota Vellfire is available from RM 650/day (~S$188.43). All of these cars are 7-seaters, although the Perodua Alza and Nissan Grand Livina may be more compact. 
New customers get 10% off the total rental cost. But for bigger savings, you can get 15% off if you rent a car on Mondays, Tuesdays, and Wednesdays. However, do note that they're closed on Sundays. 
Address: Tower Level 25, Suite 25, Johor Bahru City Square, 03A, Jalan Wong Ah Fook, Bandar Johor Bahru, 80000 Johor Bahru, Johor, Malaysia
Opening hours: Mon-Sat 9am-6pm (Closed on Sundays)
Contact: +60139277180 | Causeway Car Rental website
---
2. Drivor Car Rental – 11-seaters available from $174.83/day
---
For families or bigger friend groups travelling, Drivor Car Rental has the Hyundai Staria, an 11-seater available from just RM600/day (~S$173.94). If you split it amongst 11 friends, that's just ~S$15.81 each – and you can drive to whichever location you desire. Otherwise, prices start from as low as RM140/day (~S$40.65) for the Perodua Axia, a 5-seater hatchback that's known to be very compact. 
Drivor Car Rental also has various pick up locations available, including JB Sentral, Larkin Central Bus Terminal, Puteri Harbour, Stulang Laut Ferry Terminal, and Senai International Airport. You can also arrange to return the vehicle at a different location so you don't have to commit to driving back to your initial pick-up location. 
Address: 16, Jalan Bukit Impian 16, Taman Impian Emas, 81300 Skudai, Johor, Malaysia
Opening hours: 8am-10pm, Daily
Contact: +60 14-722 6206 | Drivor Car Rental
---
3. Gem Car Rental – Provides infant seat & stroller rental
---

Image credit: @gemcarrentaljohorbahru via Instagram 
Road-tripping is one of the best ways to travel with the young ones, but you'll have to ensure you have all the amenities you need. Gem Car Rental provides extra add-ons like booster or infant seats (RM10,~S$2.90) and strollers (RM15, ~S$4.36). If you don't have a Touch n' Go card, the rental company can also provide it for you at an additional cost of RM80 (~S$23.18).
Like other car rental companies, all vehicles are fully insured with a standard motor vehicle policy. However, know that you'll be responsible or the excess depending on the type of car. Gem Car Rental provides additional excess protection for RM20/day (~S$5.80). All you need to get across the border are your passports.
Address: Octville Condominium, Bandar Baru Seri Alam, 81750 Johor Bahru, Johor, Malaysia
Opening hours: 9am-6pm, Daily
Contact: +60 18-387 7720 | Gem Car Rental website
---
– Process of picking up your car in JB –
---

You can choose to return the car at a different location.
Screenshot from: Drivor Car Rental
You don't have to hail a cab or book a Grab to get to the car rental company, either. Some companies such as Causeway Car Rental has an office near the Checkpoint. However, most of the other rental companies offer free pick ups at JB City Square Mall or the area around CIQ, so you can easily walk from Johor Bahru Checkpoint once you pass immigration. 
Pro tip: to get to the other side faster, make sure you apply for the e-gates from Malaysia to Singapore. 

Walk towards City Square upon arrival in JB.
Don't forget to bring documents like your passport or NRIC, as well as your Driving License. There'll also be a refundable deposit of around RM200 (S$57.86), depending on the car rental company. 
And while you can choose your pickup time, sometimes traffic jams are unavoidable. If you're running late to pick up your car cause you're held up at immigration, just text the company to let them know. Most of them are contactable on WhatsApp. They'll arrange alternative pick-up options for you.  
---
Returning the car
---
Similarly, you can also choose the location to return your car. Some companies will offer to pick up the car from your location, while others will allow you to choose a drop off location that's convenient. If you're heading straight back to Singapore, we'd recommend returning it at JB Sentral – so you can easily walk to JB Checkpoint without having to take a Grab.

The linkway from City Square Mall.
Read the blueprint when returning your car – some companies will have a fuel policy that will require you to return the car with a full fuel tank. We'd recommend taking a photo of your fuel gauge – you know, just to keep receipts. 
---
Johor car rentals vs SG 
---
Now you may be wondering, "should I rent in Singapore or JB, ah?" 
When it comes to price comparison, car rental in Singapore starts from S$99/day. Plus, some car rental companies based in Singapore will require a 30% surcharge if you're planning to drive into Malaysia. So if a car costs S$99/day to rent, it can cost a total of S$128.70. In comparison, prices for Johor car rentals start from RM140/day (~S$40.65). 
While renting a car from Singapore is more expensive, a plus point is that it's slightly more convenient, especially if you're picking up your friends from a few locations here. After all, Woodlands Checkpoint is not the easiest place to get to if you rely on public transport. 
However, there are plenty of ways to get to JB from Singapore without driving, including the Causeway Link buses (S$4.80) which depart from Queen Street, Newton, and Jurong East Bus Interchange. Doing so can help you avoid getting stuck in the Causeway traffic jam, especially during peak periods and public holidays. Alternatively, you can also take a Grab bus to JB or the KTM Shuttle Tebrau. 
At the end of the day, Johor car rentals will definitely be more affordable. However, your decision depends on where you're travelling from and whether you prefer convenience or cost savings. 
---
Things to know before renting a car in JB
---
1. Can you drive to a different state and return your car there?
---

Screenshot from: Hawk Rent A Car 
One-way car rentals are also available if you want to drive to other states such as Kuala Lumpur, but you'll have to look for a company that offers that service. Hawk Rent A Car, for instance, has cars from S$119.03 that will get you from Johor Bahru to Kuala Lumpur. 
---
2. What if you get into an accident on the road in the rental car?
---
Road accidents are rare, but they do happen – and it's best to be prepared for such instances. The first thing you should do if you get involved in an accident is to report it at a local police station

ASAP. 
Make sure you read the T&Cs carefully before signing the rental agreement. For example, Gem Car Rental states on its website that even if the accident is claimable by standard vehicle insurance, you'll still be responsible for the full car rental amount until the vehicle is completely repaired. 
---
3. What happens if you damage the car?
---
In the same vein, it's important to read the fine print carefully before renting the car. Some companies will charge you the full cost of repairing or replacing the vehicle if it's damaged or stolen. We'd recommend opting for a Collision Damage Waiver option to avoid paying the full cost. 
---
4. Will you need a third-party insurance?
---
As a rule of thumb, avoid Johor car rentals that's not fully insured with a standard motor vehicle policy. That should be the responsibility of the car rental company. However, you can get an additional rider called Car Rental Excess Cover on top of the ones already provided by the rental company. 
---
Rent a car in JB for a Malaysian road trip
---

Permas Jaya Highway, one of the many highways in Johor.
Image credit: Afifi Zulkifle via Unsplash
Now, we hope you have all the information you need to plan your Malaysian road trip. All things considered, Johor car rentals is a great way for you to explore everything the Johor state has to offer beyond Johor Bahru. 
Whether you're driving to lesser-known towns like Pengerang, driving 3 hours to Mersing, or committing to the drive to Kuala Lumpur, hopefully this guide will come in handy. 
Destinations in Malaysia you can drive to: 
---
Cover image adapted from: @gemcarrentaljohorbahru & @bra_____1815 via Instagram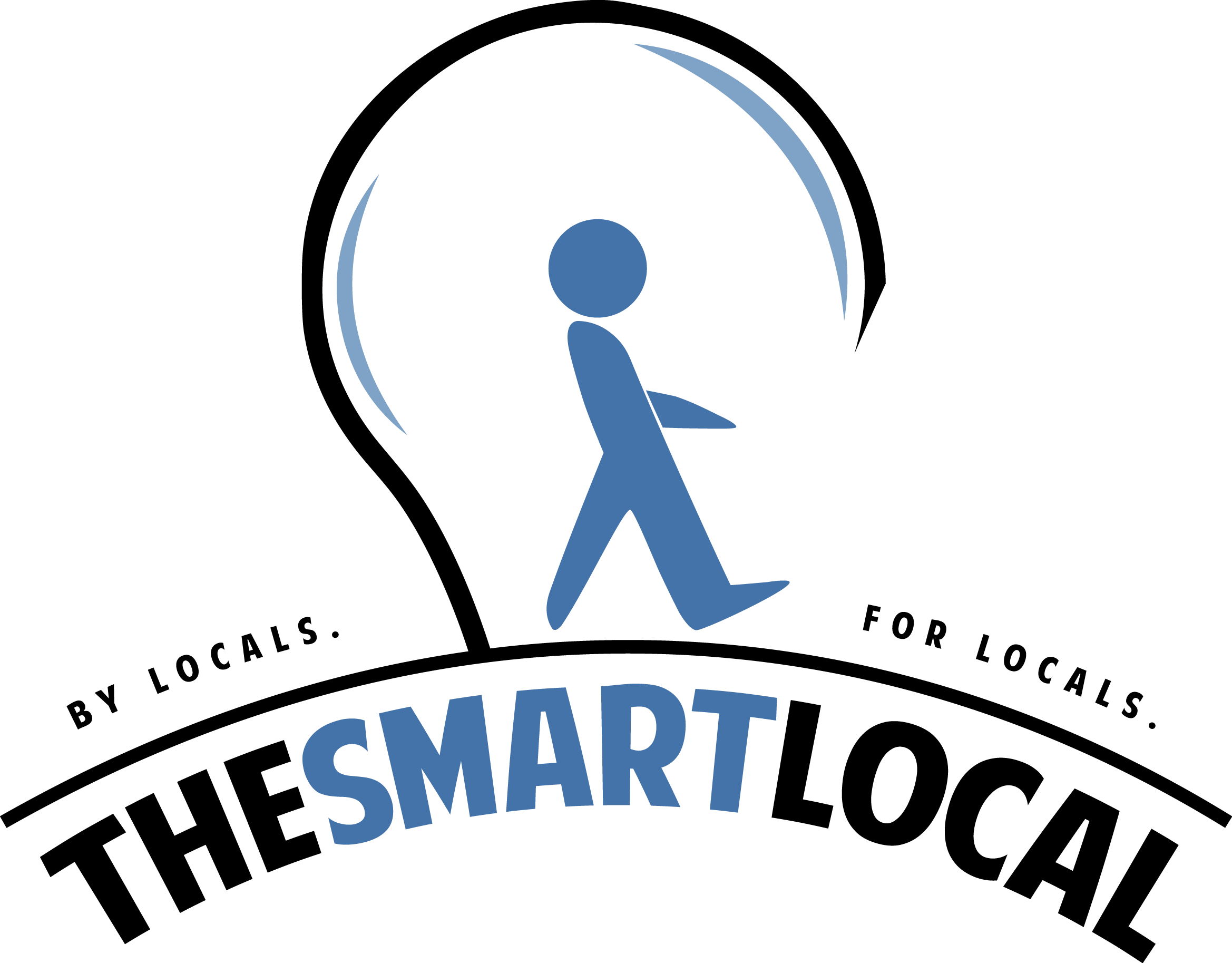 Drop us your email so you won't miss the latest news.