Things to do in Gelang Patah, JB
---
Reopened borders and eased restrictions mean weekend getaways in Johor Bahru are back – finally!
We're excited to head into the city for our favourite Johor Bahru cafes and massage parlours within reach of JB from the Causeway. But this is not the only way in. There's still the Tuas Checkpoint, which enters JB from the west of Singapore.
En route to JB Sentral from here, you'll pass by golf courses and even an outdoor park for water sports in an area called Gelang Patah.
Best of all, these are all within less than an hour's drive from the checkpoint. Here are 8 things you'll be able to do:
Check out more things to do in JB:
---
1. Go off-track dirt bike racing at Trail Bukit Kucing
---

Go off-track dirt bike racing at this trail in Gelang Patah.
Image adapted from: Trail Bukit Kucing
Cycling is a great form of cardio, although riding on paved roads doesn't pose much of a challenge for seasoned cyclists. If you want to add speed and an element of adventure to your rides, bring your mountain bike along with you and go off-track dirt bike racing at Trail Bukit Kucing.
Expect bumps, humps and even puddles as you race on 2 wheels through a forested area on this challenging terrain. The trail has been forged by previous bikers. The only things man-made here are the occasional ramp to add variety to the trail.

Image credit: Trail Bukit Kucing
This trail is free for all bikers, but you'll need to bring your own bike and protective gear to get started. You'll also need to call ahead to make an appointment, so as to avoid overcrowding of the trail.
Admission: Free
Address: Jalan Bukit Kucing, Bukit Kucing, 81550 Gelang Patah, Johor, Malaysia
Opening hours: 9am-6pm, Daily (by appointment only)
Contact: +60 13-737 3201 | Trail Bukit Kucing website
---
2. Try out watersports, ATVs & glamping at X Park Sunway Iskandar
---
If the question "what do you want to do in JB?" is met with a flat "anything" from your friends and family, send them to X Park Sunway Iskandar. At this adrenaline-filled park, "anything" could refer to a handful of activities like ATV-riding, go-karting, and even paintball.

Kids can even try out motocross in a safe environment.
Image credit: @xparkmalaysia
This is just a scratch on the surface to the 21 different activities you can do here that also include archery, paddle boarding and even a high rope course. It probably won't be enough to spend a whole day here to try out every sport available. But the park does offer accommodations in its chalets, so you can pick up from where you left off the day before.

These glass-walled chalets are air-conditioned for comfort.
Image credit: X Park Malaysia
Pro tip: If time and money are of the essence, we recommend buying the combo packages (from RM90, ~S$28.63). These will allow you to try out 3-5 of the park's most popular activities for a discounted price.
X Park Sunway Iskandar is also part of the bigger Sunway Big Box, a mega mall that's fairly new. Should the heat of outdoor activities prove too hot to handle, head indoors to AC-ed comfort where there are still plenty of things to do.

Like moths to a flame, few will be able to resist the glow of the Big Box Of Knowledge at BookXcess.
Pick up a new book at BookXcess, play arcade games at Funscape for just RM1 (~S$0.32) or even update your IG with backdrops and themed rooms that can be found all around the mall for free. You'll find more noteworthy places to check out in our guide to Sunway Big Box.
X Park Sunway Iskandar
Address: Jalan Medini Selatan 2 Medini Zone F, Bandar Medini Iskandar, 79250 Nusajaya, Johor, Malaysia
Opening hours: Mon-Thu 2pm-12pm | Fri-Sun 10am-12am
Contact: +60 12-426 6913 | X Park Malaysia website
Sunway Big Box
Address: Persiaran Medini 5, Sunway City Iskandar Puteri, 79250 Nusajaya, Johor, Malaysia
Opening hours: 10am-10pm, Daily
Contact: +60 7-533 1333 | Sunway Big Box website
---
3. Visit the southernmost tip of mainland Asia
---

Image credit: @manja05
We know what you're thinking. Doesn't Singapore have its own southernmost point on Sentosa island? Well, yes, but that's for continental Asia. This, however, is the southernmost tip of mainland Asia.

Image credit: @thee_photography_collective
Don't be quick to dismiss this spot as just another photo taking opportunity. The saying the journey is more beautiful than the destination certainly rings true here. You'll first have to hike through the mangrove swamps of Tanjung Piai Johor National Park, which is home to wildlife like macaques and exotic birds.

The southernmost tip of mainland Asia is just at the end of this jetty.
Image credit: @thee_photography_collective
Once you cross over wooden boardwalks, you'll emerge onto a jetty that will lead you straight to the landmark. Be sure to snap pics to mark your trip there.
Address: Taman Negara Johor Tanjung Piai Mukim, 82030 Kukup, Johor, Malaysia
Opening hours: 9am-4.30pm, Daily
Contact: +60 13-744 0956
---
4. Hike up to 3 secluded waterfalls via Gunung Pulai hiking trail
---

Image credit: @akulah_yogi
If you've gotten your sea legs hiking Bukit Timah Hill countless times and want a change in scenery, look no further than the Gunung Pulai hiking trail. It's an easy 2-hour one on well-paved roads to the summit of Mount Pulai.

Image credit: @footprintsandtravels
While reaching the peak is an achievement itself, there is a bounty of nature to uncover on the kid-friendly hike itself. You'll come across pools of fresh water, and even 3 distinct waterfalls, as you make your way to the 654m peak.
Address: Gunung Pulai Recreational Forest, 81000, Johor, Malaysia
---
5. Have dinner on a kelong at Pendas Floating Restaurant
---
With Johor Bahru being a coastal city, you can bet your bottom dollar that fresh seafood can be easily found anywhere. But few places will have you enjoying your meal on a kelong right next to where the seafood is being caught.

Image credit: @roslirahimkl
Pendas Floating Restaurant at Gelang Patah is built on wooden stilts above the Straits of Johor and serves up zi char-style dishes featuring the catches of the day from the fishermen's nets nearby. You'll only have to pay for the seafood by weight, such as RM13 (~S$4.14) per 100g of prawns or RM7 (~S$2.23) per 100g of sea bass.

Seasonal items like lobster and mussels are charged by the day's market price.
Image credit: @pendas_floating_restaurant
You can then choose how you want your seafood to be cooked at no extra charge. Popular styles include salted egg sambal or black pepper. Complement these mains with sides to share, like baby kailan (RM5, ~S$1.59) or an onion omelette (RM6, ~S$1.91).
Address: 56, Jalan Tanjung Kupang, Pendas, 81550 Gelang Patah, Johor, Malaysia
Opening hours: Tue-Thu & Sat-Sun 12pm-11pm | Fri 3pm-11pm (Closed on Mondays)
Contact: +60 13-557 7661 | Pendas Floating Restaurant Facebook
---
6. Spend a weekend of family fun at LEGOLAND Malaysia
---
It doesn't matter if you're a young or old fan of LEGO, a visit to LEGOLAND Malaysia is a must if you're heading up to JB. More than just a giant toy store to snap up brick set collections, this place is also a theme park filled with rides and attractions.

Image credit: LEGOLAND Malaysia
Thrill seekers can take the plunge at the various roller coasters at LEGO Technic, while those who prefer a gentler pace can take it slow by viewing exotic fish at the SEA LIFE Aquarium. There is also a water park for kids and live shows to catch for the whole fam to enjoy.
Of course, this is just a small preview of the amusement to come. With so much to cover, check our LEGOLAND Malaysia guide for tips on how to maximise your time here.
Book a ticket at LEGOLAND Malaysia.
Address: No 7, Jalan Legoland, Bandar Medini, 79250 Nusajaya, Johor, Malaysia
Opening hours: 10am-6pm, Daily
Contact: +60 7-597 8888 | LEGOLAND Malaysia website
---
7. Catch the sunset at the Puteri Harbour marina
---
Watching the sun set instantly turns up the romance in the air. Bonus points if you get to catch it dip below the horizon into a vast expanse of water. And that's what you'll get at Puteri Harbour, if you're looking to impress your date during a weekend getaway to JB.

Image credit: Marina Walk Puteri Harbour
The main attraction here is the marina, but it isn't just a floating car park for private boats. While you won't be able to walk right up to any of the yachts, there are public boardwalks for you and your boo to take a romantic stroll together.

Image credit: Ordinary Patrons
The best time for a walk is right after dinner, just as the sun begins its slow descent and the sky fills with hues of orange and purple. You can easily grab nosh at the number of eateries nearby, like the 24-hour Mana Cafe or Olive Kitchen Bar, which opens till late daily. Plus, the restos all overlook the marina, so you'll be able to enjoy waterfront views throughout your meal.
Address: Puteri Harbour, 79100 Nusajaya, Johor, Malaysia
---
8. Swing irons at 2 golf courses at Forest City Golf Resort
---
Unless you own a membership to a country club, golf courses in Singapore can have quite a pricey entrance fee. The alternative? Driving up to Forest City Golf Resort where rates start from RM399 (~S$125.80) for a single round with buggy rental and insurance.

Jack Nicklaus Legacy Course.
Image credit: Forest City Golf Resort
The 2 fairways have been designed by seasoned course architects, so avid golfers are sure to be in for a challenge at either course. Each one is filled with sand bunkers and water hazards that make for interesting play and will put handicaps to the test.

The hotel in Gelang Patah has scenic views of the golf courses and Straits of Johor in the distance.
Image credit: Forest City Golf Resort
And when you're done with your round of 18 holes, there's no need to scurry home to SG. Instead, retreat to the attached hotel to stay the night (from RM228/room, ~S$72/room). It's a family-friendly property with an outdoor pool, restaurants and fitness centre, so even the non-golfers in the brood can enjoy their time here.
Book a stay at Forest City Golf Resort.
Price:
Weekday: RM399, ~S$125.80
Weekend: RM599, ~S$188.85
Address: Jalan Persiaran Golf 5, Forest City Golf Resort, 81550 Gelang Patah, Johor, Malaysia
Opening hours: 7am-7pm, Daily
Contact: +60 7-535 2359 | Forest City Golf Resort website
---
Things to do in JB near Tuas Checkpoint
---
We've all waited with bated breath for the reopening of the Singapore-Malaysia border over land, just so we can return to our favourite haunts in Johor Bahru. And now there's even more reason to visit with this checklist of things to do when you enter Malaysia via the Tuas Checkpoint.
From thrill sports to scenic hikes with waterfalls, these activities take you away from the hustle and bustle of JB Sentral to peace and quiet less than an hour from Singapore.
Check out these things to do in Malaysia:
---
Cover image adapted from @akulah_yogi, @roslirahimkl, Trail Bukit Kucing
This article was first published on 19th May 2022. Last updated by Dewi Nurjuwita on 1st July 2022.
A portion of this content may contain referral links to products. Our opinions remain our own.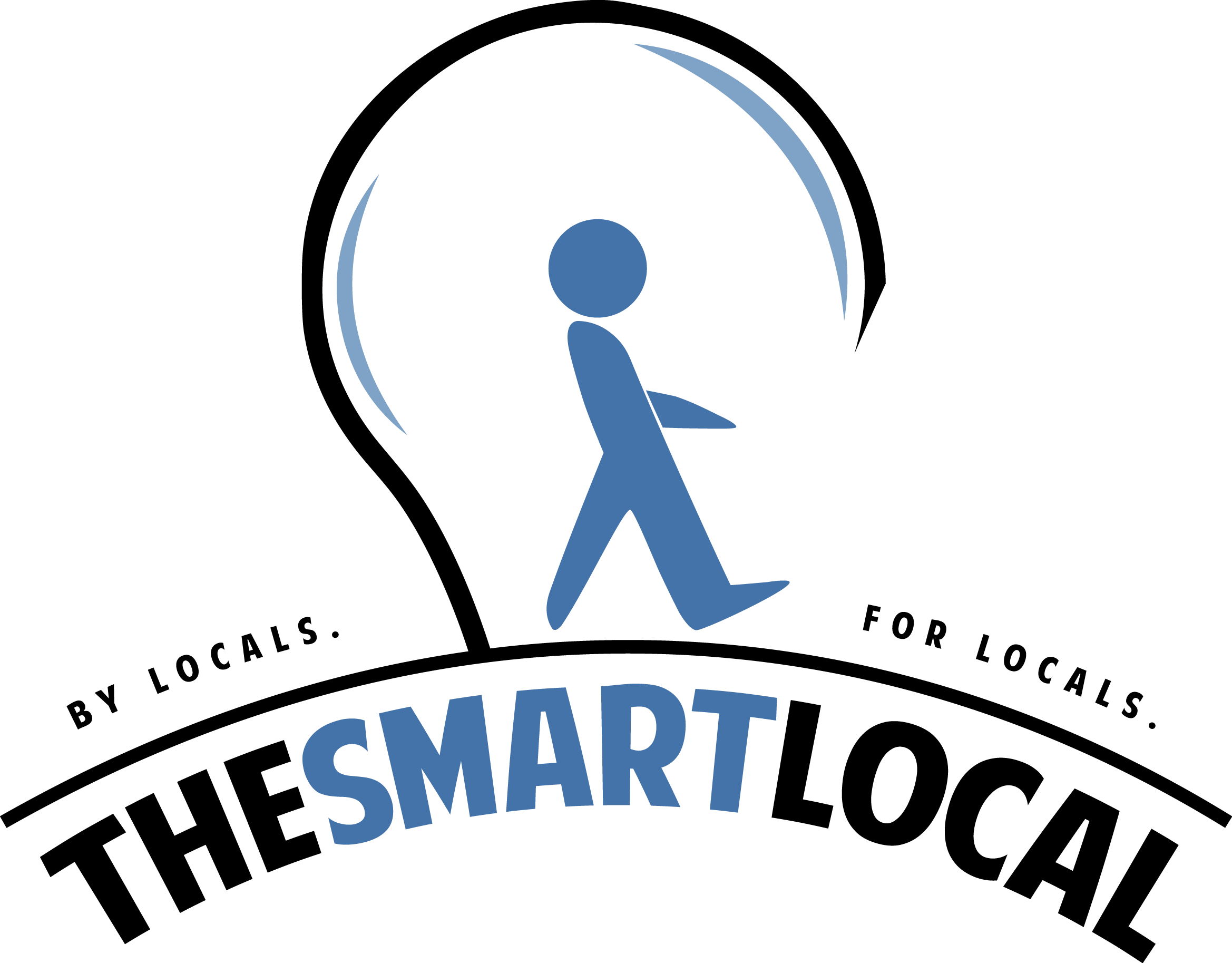 Drop us your email so you won't miss the latest news.