The Deep Blue Awaits You
Divers far and wide will agree that sometimes all you need to escape your hectic daily life is a good dose of aqua therapy. Why not delve into the big blue and explore Malaysia's wondrous underwater havens during your next getaway?
No doubt you're all familiar with popular spots such as Sipadan, Mabul, Kapalai, Lankayan, Perhentian, Redang and Tioman, but if what you want is to steer clear of the maddening crowds we've sussed out 11 relatively unexplored diving destinations worth breaking out your scuba gear for.
Whether you are a seasoned diver or a complete novice looking to take the plunge, this list of sensational sites will have you ready to dive right into your next adventure.
1. Mantabuan Island, Sabah
Mantabuan is the smallest island among eight found within Sabah's 340 square kilometer Tun Sakaran Marine Park. The island, formed of mostly submerged ancient volcanic material, is inhabited by a friendly group of bajau laut (sea gypsies) and also features a small military base.
Divers must visit the Black Coral Garden, where you'll find a healthy assortment of rare black coral trees interspersed with sea fans and sponges at a depth of just 22m to 35 m.
Mantabuan is also known for its Stingray Alley, where blue-spotted stingrays, blue-spotted ribbon rays, cuttlefish and lobsters are seen in abundance. North of the island is Star Point, a shallower and active site that is home to a vibrant array of reef fish. Divers often spot turtles, crocodile fish, puffer fish, barracuda and Moorish idols – just to name a few!
Directions:
Once at Tawau Airport, head to Semporna – approximately a 75-minute taxi ride. Mantabuan is about a 35-minute boat ride from the city of Semporna.
2. Aur Island, Johor
Aur Island lies 70 kilometers off the coastal town of Mersing. Due to its great distance from the mainland, the waters here are crystal clear. Several smaller islands are located around Aur Island and the deep water channels that run between them attract a fantastic array of aquatic life, including whale sharks and manta rays.
Off the south-eastern coast of the island, three pinnacles, covered in table coral, rise from a depth of 30m to just below the surface. Divers exploring the waters surrounding Pulau Aur often see white-tip reef sharks, Napolean wrasse, jacks, trevally, yellowback fusiliers, batfish, angelfish, titan triggerfish, bumphead parrotfish and turtles.
Directions:
Make your way to Mersing Jetty and take a 2 hour boat ride to the island.
3. Shipwrecks off Kuching, Sarawak
Immediately following the attack on Pearl Harbour back in 1941, the Japanese launched an invasion of South East Asia and sought to take control of Borneo. En route to Sarawak, the fleet was intercepted by the Dutch (an American ally).
These historical wrecks now lay on the seabed off the coast of Kuching and offer advanced divers an experience they will never forget.
The Katori Maru, broken into several parts and spread over a wide area, sits at a depth of 22m. Divers often spot barracuda, yellowtail snapper, batfish, black coral, sun coral, and grouper here.
The Hiyoshi Maru lays intact at 21m, with its deck at just 16m below the surface. Divers can venture through the large structure (130m in length and 30m wide) and catch a glimpse of batfish, rabbitfish, barracuda, yellowtail snapper, stingrays, lobsters and turtles.
The IJN Sagiri (Destroyer), which sits at a depth of 26m, is the most recent wreck discovered in the area. Guns and ammunition can still be seen beneath the coral on the ship's deck. A large grouper is known to swim about the hull.
Directions:
Travel half an hour out of Kuching to Santubong. From there get a speedboat to the wreck sites (about 1 and a half from the mainland).
4. Tenggol Island, Terengganu
This spectacular island is found in the southern region of Terengganu Marine Park. Tenggol Island is often overshadowed by its ever-popular neighbours (the islands of Redang and Perhentian), but I'd say it's a blessing in disguise.
With a grand total of 25 diving spots scattered around the island, one day just isn't enough if you want to explore this site in-depth. The most popular of these include Batu Chanang, Tokong Laut (aka the 'Highway'), Tokong Burung and Coral Garden.
Tuna, humphead parrotfish, leopard sharks, jacks, batfish and nudibranches make up Tenggol's flourishing environment.
Visit between August and October, and you may just catch a glimpse of the migrating whale sharks that frequent these waters, in particular at Tokong Timur. Hands-down bucket list material!
Directions from KL:
Head to Kuala Terengganu and then travel on to the coastal town of Kuala Dungun (approximately 1 hour by car). From there, it is another 50-minute boat ride to the island.
5. Tiga Island, Sabah
This little gem, situated 48km southwest of Kota Kinabalu is the largest island of three that make up the Pulau Tiga Park. Often referred to as Survivor Island after being featured in the US TV series' first season, you'll be swimming with schools of lionfish, lobsters, blue spotted rays, yellow snapper, fusilier, batfish, glassfish, barracuda and large anemones with clownfish.
Found within the Tunku Abdul Rahman Marine Park, the azure waters and flourishing reefs surrounding the island are protected. Teeming with lettuce coral, table coral, whip coral, large barrel sponges, Gorgonian fans and feather stars, this area ensures divers are always in for a treat.
At 22m, the sandbar Coleman Shoal cannot be missed – here you'll encounter of black sea urchins and cuttlefish galore!
Directions:
From Kota Kinabalu, it is a 2 hour drive to Kuala Penyu and then a 40-minute boat ride to Tiga Island.
6. Mataking Island, Sabah
Mataking Island offers secluded bliss to divers seeking stunning macro-dives, yet enjoying minimal traffic. A total of 10 dives sites are dotted around the island, with 23 more beyond its waters.
Visits to the Garden of Eden, Nudibranch Garden, Lobsters Lair, Hump Head Point and Turtle Playground promise encounters with the likes of crinoid squat lobsters, painted spider lobsters, giant moray eels, leaf fish, garden eels, pipefish, mandarin fish, giant frogfish, pygmy seahorses, trevally, barracuda and Spanish mackerel. You may even spot an extraordinary furry little orangutan crab!
Directions:
Take a 40 minute speedboat ride from Semporna.
7. Pom Pom Island, Sabah
Pom Pom Island is a spectacular alternative to Sipadan if you're looking to avoid the crowds. This idyllic little atoll is home to a myriad of vivid coral and fascinating creatures like the, peacock mantis shrimp, hinge beak shrimp, ghost pipefish, trumpetfish, lionfish and uncommon species of nudibranch. Plus, it's healthy growth of sea grass = GREEN AND HAWKSBILL TURTLES.
You'll have several dive sites to pick from, with the most notable being the Mandarin Playground – only the luckiest divers will spot the shy, elegant mandarin fish.
Northern Valley is sometimes referred to as a 'mini Sipadan' for the similar experience it provides. Here, giant Gorgonian fans shelter pygmy seahorses and divers delight in close encounters with Napolean wrasse, surgeonfish, batfish, trevally, frogfish and octopus.
Directions:
From Tawau Airport, take a 75-minute taxi ride to Semporna, followed by a 45-minute speed boat ride to Pom Pom.
8. Sibuan Island, Sabah
A picturesque island within the Tun Sakaran Marine Park, Sibuan is one of the most spellbinding dive locations in the country. The calm waters and sandy bottom in this area make it ideal for new divers, while the diversity of marine life on the gently sloping reefs are a macro diver's heaven.
Most popular are Mandarin Point, Mandarin Bay, Left Shoulder, Froggy's and the Drop Off. Here you'll be swimming alongside frogfish, pygmy seahorses, hammerhead nudibranches, psychadelic wrasse, odd crocodile fishes, and cloudy moray eels among other natural marine biodiversity. Sibuan's an open secret in the diving and snorkelling community, touted one of Sabah's most gorgeous islands.
How to get there:
From Tawau Airport, take a 75-minute taxi ride to Semporna. From there it is a 30 minute boat ride to Sibuan Island.
9. Mantanani Islands, Sabah
Muck and macro divers, this cluster of three isolated islands is your paradise.
Visibility is fantastic thanks to the crystal clear waters, even 30m deep! Vast coral reefs and large boulders covered in colourful soft coral teem with rich marine biodiversity and neon nudibranches.
You'll get up close and personal octopi, bamboo shark, cat sharks, eagle rays, devil rays, tunas, giant groupers, barracudas or even a plump dugong. In short – divers, you really need to get yourself to the Mantanani Islands!
Tip: If you are keen to go a bit further, you can arrange to visit the nearby Usukan Wreck, Rice Bowl Wreck and Upside Down Wreck for an entirely different dive experience.
Directions:
From Kota Kinabalu, it is a 2 hour drive to Kampung Kuala Abai Jetty in Kota Belud, then another hour to the island by speed boat.
10. Miri-Sibuti Coral Reef National Park, Sarawak
Thought Miri was all rainforests and caves? Think again – this offshore national park is home to a majestic underwater realm and pristine reefs rivalling those in Papau New Guinea and even the Maldives.
The Miri-Sibuti Coral Reef National Park is a diver's dream, with pristine reefs and shipwrecks burgeoning with fantastically diverse marine life. Over 40 dive sites exist, ranging from 7m to 30m in depth – take a dip and explore WWII wrecks, or dive the underwater coral-encrusted oil rigs.
One of the closest sites is Eve's Garden, a shallow reef of leather corals, sea whips and elephant's ear sponges, rife with giant anemones of clown fish. A bit further away, the Anemone Garden, is thriving with bubble coral, staghorn coral and colourful soft coral dotted by feather stars, giant clams and nudibranches. And Belais Reef will have divers captivated by the large Gorgonian sea fans, whip corals of various hues and yellow coral trees.
Directions:
Get yourself to Miri and head over to the Miri Bay Marina. You'll need to take a speedboat to your desired dive sites, which are located between 15 minutes to an hour away.
11. Si Amil, Sabah
Si Amil is a small island neighbouring the famous Mabul, Kapalai and Sipadan islands. If you're keen to have a similar experience but be in more peaceful waters, this is just what you need.
There are four main dive sites: East Point, Celebes Reef, Maratua Reef and Jeffrey's Reef, all of which are great locations for macro and muck diving. Expect eagle rays, bat rays, spotted bamboo sharks, flamboyant cuttlefish and long jawed mackerel, eels and hairy frogfish.
And if you've been pining for a starring role on 'Shark Week', dive at night and you may just chance upon some bamboo sharks gliding by. Or jetty over to the east side for the spine-tingling drop into the deep blue that is Alice Channel.
Directions:
From Tawau Airport, take a 75-minute taxi ride to Semporna. You will need to then take an hour long boat ride to Si Amil's dive sites.
Come on in, the water's fine!
There are so many local dive spots to discover. Don't just follow the crowd – delve into less frequented waters and soak in the beauty of these underwater wonderlands. Why book a plane ticket when Malaysia's whimsical underwater world awaits? Gear up, and dive in!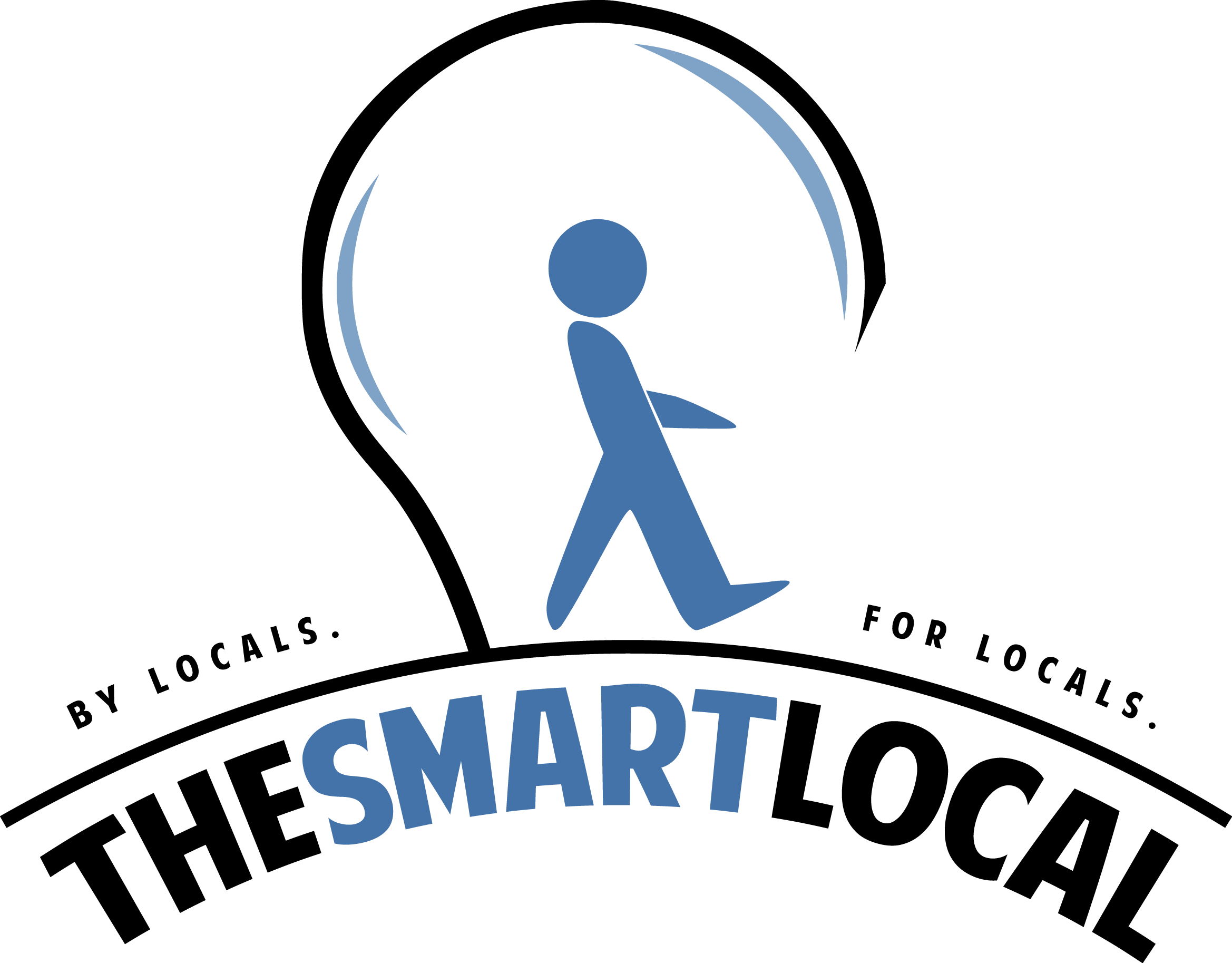 Drop us your email so you won't miss the latest news.