Shopping in JB – must-buy daily necessities
---

Shopping in JB
Singaporeans are constantly on the lookout for discounts to rack up savings. Whenever something is cheap and good, you can expect us to join its snaking queue. 
That's why many of us often head into Johor Bahru to shop, dine and play. We're blessed with strong currency, which means everything in JB is cheaper – including daily necessities. So we've done the research for you and listed 14 basic essentials that cost less in JB – including how much you can save with each item. 
*Note: All prices are based on online usual prices and exchange rates at the time of publishing.
---
1. Pediasure Milk Formula (850g)
---
Every parent will agree that raising a child in Singapore isn't cheap, especially when it comes to daily consumables like milk powder. The next time you head into JB, alleviate your expenses by getting formula from supermarkets and pharmacies. Pediasure's milk formula for children 1-10 years old is almost $16 cheaper in JB. 
Price in Johor Bahru: RM92.60 = $30.81 (Guardian pharmacy)
Price in Singapore: $46.30
Save: $14.85
---
2. Drypers Drypants Mega Pack (60 pieces) 
---
Another baby essential that adds up to cost a bomb in Singapore is diapers. But just across the border, Drypers Drypants Mega Pack costs just RM36.50 ($11.90) for a mega-pack of 60 pieces – it's nearly $10 cheaper than Singapore.
Price in Johor Bahru: RM36.50 = $12.14 (Giant)
Price in Singapore: $21.50
Save: $9.36
---
3. Johnson's Skincare Baby Wipes (75 sheets) 
---
If you've been spending way too much on baby wipes to clean up all the post-baby mess, then it's time to shave those numbers and save in the long run. A pack of Johnson's Skincare Baby Wipes will cost you about $2.90 less in JB for each packet.
Price in Johor Bahru: RM10.40 = $3.46 (Caring pharmacy)
Price in Singapore: $6.30
Save: $2.84
---
4. Ribena Blackcurrant (2L) 
---
Milo, coffee and tea – most of the drinks we drink daily costs a whole lot cheaper in JB, with most averaging about $2 cheaper. If you're looking for something that's really worth your trip, Ribena Blackcurrant actually costs almost half of Singapore's price at Cold Storage.
Price in Johor Bahru: RM22.90 = $7.62 (Cold Storage)
Price in Singapore: $13.60
Save: $5.98
---
5. Berocca Effervescent Orange (15 tabs) 
---
Singapore's no stranger to recurring haze and flu seasons, so many of us take vitamins to boost our immune systems. You'll be glad to know that Berocca's Effervescent Orange costs nearly $10 cheaper in JB, so you know where to stock up on the health boosts!
Price in Johor Bahru: RM27.90 = $9.28 (Caring pharmacy)
Price in Singapore: $18.90
Save: $9.62
---
6. Panadol Actifast (20 tablets) 
---
Many Singaporeans also stock up on over-the-counter medication when they're shopping in JB, and that includes the most common go-to painkillers. Panadol Actifast costs nearly $5 less at Caring pharmacy, and other variants for flu and menstrual cramps are also much cheaper.
Price in Johor Bahru: RM13.10 = $4.36 (Caring pharmacy)
Price in Singapore: $9.10
Save: $4.74
---
7. Blackmores Evening Primrose Oil (1000mg, 100 capsules x 3) 
---
Whether it's to help us battle the waves of stress from work or to improve the quality of life, we can always lend our bodies a helping hand with health supplements. Evening Primrose Oil is said to be able to help improve chronic skin conditions like eczema and contains essential fatty acids. 
You can save about $19/bottle on Blackmores' Evening Primrose Oil when you get them from Caring pharmacy in JB.
Price in Johor Bahru: RM242 = $80.51 | $26.83/bottle (Caring pharmacy)
Price in Singapore: $42/bottle
Save: $15.17/bottle
---
8. Simple Micellar Cleansing Water (200ml)
---
Makeup remover is essential for makeup junkies. The only thing is, it's often consumed quickly, because you can't skimp on that essential cleansing step to maintain healthy skin. 
Simple's Micellar Cleansing Water doubles as a facial cleanser and makeup remover, and you can get these at just RM23.70 ($7.93) at Guardian pharmacy – that's nearly $10 less than its price in Singapore!
Price in Johor Bahru: RM23.70 = $7.88 (Guardian pharmacy)
Price in Singapore: $16.90
Save: $9.02
---
9. Revlon Colorstay Makeup (30ml) 
---
Make-up is a rather pricey essential for some of us. If you happen to be in JB, you'll definitely have to grab a bottle of your favourite foundation because it's significantly cheaper. Revlon's Colorstay foundation can be found at Guardian for RM75.90/bottle ($24.87), about $9 less than it costs in Singapore.
Price in Johor Bahru: RM75.90 = $25.25 (Guardian pharmacy)
Price in Singapore: $33.90
Save: $8.65
---
10. Maybelline SuperStay Matte Lipstick  
---
While you're at it, you might as well stock up on the lippies too! You can find most drugstore brands that are commonly carried in Singapore. So if you've been tempted to try out new shades but don't want to spend so much, here's your chance. You'll save more than $5/each on products like Maybelline's SuperStay Matte Ink.
Price in Johor Bahru: RM36.90 = $12.28 (Guardian pharmacy)
Price in Singapore: $17.90
Save: $5.62 
---
11. Dettol Antibacterial Bodywash Original (950ml + 250ml) 
---

Look out for bundles of 2 for even more savings when shopping in JB
Shower gel is a necessity that's a ton cheaper on shelves in JB. For example, Dettol's Antibacterial Bodywash is almost $9 cheaper in Guardian Malaysia. If Dettol is not your go-to shower gel, there's a wide range of the same shower gel brands you'd find in Singapore, and most of them cost less too. 
Price in Johor Bahru: RM20.25 = $6.74 (Caring pharmacy)
Price in Singapore: $10.50
Save: $3.76
---
12. Pantene Shampoo Micellar (530ml) 
---
These pastel blue bottles of Pantene Micellar Shampoo have hit the shelves in Singapore, and they've been a hit with Singaporeans because of highly touted benefits of being hydrating and detoxifying, while purifying our locks simultaneously. You can get the shampoo at RM35.90 ($11.76) at Giant, which is about $5 less than it would cost in Singapore.
Price in Johor Bahru: RM35.90 =$11.94 (Giant)
Price in Singapore: $16.90
Save: $4.96
---
13. Eyewear
---
Spectacles for only $30? Yep, only possible in our neighbouring country. Throw the skeptic in you aside, many of the cheap glasses found in JB's eyewear stores are of equally good quality! Many spectacle frames cost about $50 cheaper in JB – for example, Ownday's glasses cost about RM398/pair ($130.36), while the same frames cost $178 in Singapore.
For options on glasses, check out shops like Eyesmate and MOG for a range that spans regular and high-end brands alike. 
Price in Johor Bahru: Can average about RM90/pair ($30)
Price in Singapore: Cheapest options average about $80/pair
Save: $50
---
14. Contact lenses
---
For those unfortunate enough to suffer from the woes of not having perfect eyesight, contact lenses are a necessity. This is especially so for people who can't stand the hassle of having to wear spectacles 24/7 or those who love sports and have to go spectacle-free. 
At optometrists like Eyesmate, you can grab Contact lenses for about RM95/box and RM680/8 boxes. 
Price per box
Price in Johor Bahru: RM 95/box = $31.60/box (Eyesmate)
Price in Singapore: $44/box
Save: $12.40
Price for 8-box bundles
Price in Johor Bahru: RM680/8 boxes = $226.22/8 boxes (Eyesmate)
Price in Singapore: $316.80/8boxes
Save: $90.58
---
Bonus: Contact lens solution (355ml x 2)
---
Heavy contact lens users who prefer monthly or bi-monthly lenses can also stock up on solution. Contact lens solution usually comes in a bundle of 2 x 355ml bottles with a free 60ml bottle.
Price in Johor Bahru: Approximately RM13.74/ bottle = $4.57/bottle (Eyesmate)
Price in Singapore: $13.50/bottle
Save: $8.93
---
Shop conveniently in JB with NETS 
---
Johor Bahru is a shopping haven for Singaporeans, and if we stock up on our essentials here, all of the savings can add up to help you save big time. Even toilet paper and rice are about $2 cheaper on average. And bonus for us, if the stores there happen to have bundle prices and sales!
The only gripe we might have about shopping in JB is that we have to change our Singapore dollars for Malaysian Ringgit before heading in. Plus, there's the constant worry that cash will run out before we're done with our shopping spree. 
It's good news then, that NETS has crossed the border into Malaysia, and you can now skip the hassle of carrying cash and credit cards while you're in JB. 
With NETS, you'll have peace of mind knowing that it comes with the authentication process of inserting your PIN upon checkout. Plus, there are no hidden or extra charges so you can shop worry-free.
The best part is, you'll be able to use NETS at major malls like Johor Bahru City Square, Paradigm Mall JB, KSL City Mall, Sutera Mall, and Sunway Big Box. Head straight for stores like Giant, Cold Storage, Caring, Guardian and Eyesmate to suss out all your everyday essentials. And if you're here looking for entertainment, it can also be used for taking in a movie at outlets like mmCineplexes. 
Shopping and chilling at JB during your quick weekend getaways will be a whole lot more convenient!
---
This post was brought to you by NETS.
Photography by Joshua Ryan Lee.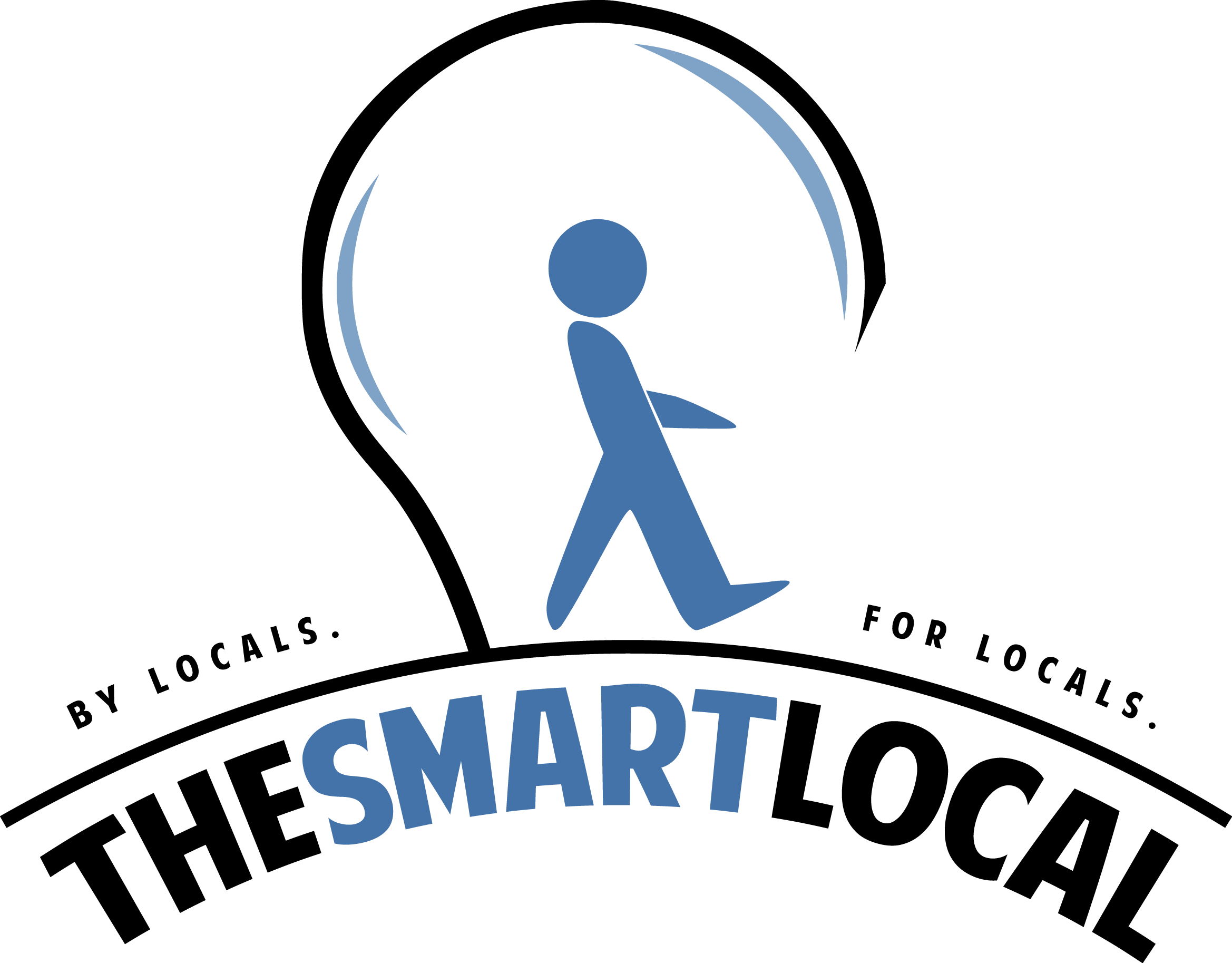 Drop us your email so you won't miss the latest news.