Shopping at Xiaomi Store Singapore
---
Most of us associate Xiaomi with affordable phones and power banks, but that's just the tip of the Chinese brand's techy iceberg. Their wide arsenal of techy gizmos encompasses just about anything and everything, including the likes of light bulbs, rice cookers and even toothbrushes.
Whether you're a homeowner gathering pieces to complete your smart home puzzle or a deal hunter simply scouring for a bargain, here are 20 things to buy at Xiaomi stores in Singapore that're sure to improve your day-to-day routine.
Avid shoppers can check out our other store guides here:
---
1. Mi 10K Power Bank – sleek device for charging on the go
---
If you're tired of your phone running out of juice mid-day, you'll be able to get an affordable one in the form of the Mi 10K Power Bank. Rated as one of the best power banks in the market, this sleek aluminium portable charger slots snugly into any bag, and has the capacity to restore your phone's battery twice or thrice on a full charge.
Most of us probably already know this, but it's best to unplug your phone once it's fully charged. 
But if you're someone who doesn't – myself included, the power bank adjusts its power output to prevent overvoltage a.k.a. long-term damage of your phone's battery.
Price: $29.90
---
2. Mi Portable Photo Printer – portable printer with AR features
---
For keepsakes to immortalise memories with family and friends, the Mi Portable Photo Printer lets you print pictures straight from your phone gallery. Unlike film cameras where developing pictures can be a time-consuming task, this techy gadget can be easily paired with the Xiaomi Home app (Mi Home for iOS | Xiaomi Home for Android) to make printing simple. 
You'll also be able to add Augmented Reality (AR) filters to your photos via the app. The initial printer comes with five pieces of Zink paper, and 20 pieces of replacement sheets can be purchased separately for just $19.90.
Price: $99
---
3. Mi Home Security Camera 360 – high-definition surveillance
---
You'll be able to access live footage using the Mi Home application on your phone
Whether you have elderly parents, kids or pets to monitor at home, it's understandable why many are now opting for home CCTV cameras. Priced rather reasonably at $65, the Mi Home Security Camera 360 is a surveillance device that's easily installable and captures high-definition footage in 1080P.
Just like elevator cameras, you can install yours in an inverted fashion or stealthily hide among your home decor while it's upright. The device also comes with a talkback function with two-way audio so you can communicate with the fam –  or you know, scare the living heck out of them instead. 
Price: $65
---
4. Mi Smart Band 5 –  fitness band with exercise & sleep tracking
---
The Mi Smart Band 5 has a 14-day battery life – a capacity large enough to rival or top tier trackers in the market.
If getting in tip-top shape is one of your new year resolutions, the Mi Smart Band 5 will be a handy device to help you achieve your goals. Just sync the tracker to your phone's Mi Fit app (Mi Fit for iOS | Mi Fit for Android), and you'll be able to track your progress via the device's 24/7 heart rate and activity monitor. 
Sleep's a crucial factor in the fitness equation, so you'll be chuffed to know the Smart Band 5  tracks your rest even while you're catching some shut-eye. To start your day off on the right foot, you can also sync up to 10 phone alarms to the tracker – it'll set off gentle wristband vibrations in place of a dreaded blaring alarm.
Price: $59
---
5. Mi Compact Bluetooth Speaker 2 – small but powerful sound
---
The device has an aesthetically pleasing parametric mesh design that doesn't block the speaker's sound emission
Size truly doesn't matter with the Mi Compact Bluetooth Speaker 2 – it's only got 2W worth of power but it still emits a loud and undistorted sound. When playing music at 80% of its volume, the device has a sizable 6-hour long battery to power through your parties or Netflix binges.
Its LED indicator also makes pairing to new devices a breeze, so even your friends can sync and blast their playlists using your speaker. A handy lanyard loop is included with your purchase, so you can attach this mini speaker to your bag or hang it round your arm while on the go.
Price: $19.90
---
6. Mi LED Desk Lamp 1S – adjustable lamp to suit your WFH needs
---
The Mi LED Desk Lamp 1S' Computer mode helps to reduce blue light exposure from your laptop 
To upgrade your work-from-home setup, adorn your desk with the aesthetic yet functional Mi LED Desk Lamp 1S. Equipped with a textured Fresnel lens, this lamp emits a natural flick-free light that illuminates your workspace so you won't have to strain your eyes.
With four different lighting modes – namely Reading, Computer, Child and Focus – and an adjustable knob, you'll be able to customise the brightness and type of light depending on what you're using it for. It also supports your smart home shenanigans with Siri and Google Assistant support so you're able to use voice to control to command it.
Price: $49.90
---
7. Roidmi Z1 Air – cordless vacuum to clean up dust and mites
---
Cleaning your abode's flooring can be a tiring affair, but the Roidmi Z1 Air makes the chore a breeze thanks to its cordless and lightweight design. Weighing just 1.55KG, the vacuum cleaner's 10 cyclone separation system also leaves no stone unturned, sucking up all microscopic mites and dust.
You won't need to get your hands dirty to clean the appliance either – just click a single button to release all the dirt trapped within the 0.65L dust cup. The Z1 Air also comes with a sleek wall-mounted charging dock that takes just three hours to fully charge the cleaner's battery.
Price: $249
---
8. Mi Body Composition Scale 2 – scale that tracks body fat
---
For all you fitspo legends, the Mi Body Composition Scale 2 is a smart scale that lets you track all your fitness nitty gritties just by standing on it. Thanks to its accurate bioimpedance chip, the scale is able to display a total of 13 data points including your body fat percentage, BMI, muscle mass and bone mass among others.
The Mi Fit app also comes into the fray here, as you'll be able to sync your readings and analyse your progress via your phone. The scale also has a small object weighing function, so you can weigh your groceries or items as low as 100G if you'd like.
Price: $39.90
---
9. Mi TV 4 – frameless 4K display at affordable prices
---
To take your Netflix viewing seshs up a notch, consider getting the affordable Mi TV 4. Available in both 43" ($499) and 55" ($649) variants, the device's screen has a sleek frameless display that rivals other TVs out there.
This TV also emits crisp audio thanks to its in-built Dolby Atmos spherical surround sound. And with the appliance being 4.9MM thin, you'll most likely have no problems slotting it into your home theatre setup.
Price: From $499
---
10. Mi Ionic Hair Dryer – prevents frizz
---
If you're plagued with dry and frizzy hair, you'll want to give the Mi Ionic Hair Dryer a shot to solve your woes. The hair dryer uses water ions to moisturise your hair, eliminating frizz and adding shine to it.
The hair dryer also comes with an adjustable 360° nozzle that concentrates the flow of air to aid your styling needs. Thanks to its scratch-resistant UV coating, you won't have to worry about its pearly white exterior tarnishing over time.
Price: $59
---
11. Mi High Capacity Gel Pen – quality 10-pack for work or school
---
With the Mi High Capacity Gel Pen 10-pack, you can finally say adieu to those frequent stationery shopping trips. Equating to just $0.49 a pop, this value bundle is perfect for penning down notes and is more than sufficient to tide students through an entire schooling semester.
Each pen dispenses clear Japanese MiKuni ink that doesn't blot and dries quickly – perfect for clumsy note-takers. Plus, it also has a smooth 0.5MM writing tip that's suitable for doodling and sketching. 
Price: $4.90
---
12. Mi Induction Cooker – reheat your meals even when you're out
---
The smart home syndrome strikes again with the Mi Induction Cooker – you can whip up a piping hot portion of leftovers even when you're not at home. It's controllable with the Xiaomi Home app, so all you've got to do is set the heating duration and level and voila, dinner's ready once you're home.
With 99 cooking temperatures that's easily set by turning the knob, you'll finally be able to follow those YouTube and TikTok recipes to a T. 
Price: $79
---
13. Mi LED Smart Bulb Essential – customisable colour control
---
In the Flow mode, the light constantly changes colour and adds a splash of vibrancy to your abode's aesthetic.
To add some flair to your home's lighting, upgrade your existing bulbs to the Mi LED Smart Bulb Essential. Boasting a colour spectrum of 16 million different shades, the bulb comes with customisable light settings to match your every mood. Connecting the bulb to the Xiaomi Home app also grants access to multiple lighting modes – namely Colour, Flow and Daylight. 
To add on to its smart home compatibility, the bulb has a gargantuan battery life of 25,000 hours. If you do the math, leaving your light on for roughly six hours every day means this tiny contraption will last for some odd 11 years – a pretty shrewd buy, if you ask me.
Price: $29.90
---
14. Mi Selfie Stick Tripod – 2-in-1 gadget you can fit in your pocket
---
The Mi Selfie Stick Tripod is available in both grey and black variants
Instagram fashionistas and shutterbugs will love the Mi Selfie Stick Tripod – this 2-in-1 gadget means you won't have to be paiseh and ask a stranger to snap a pic for you anymore. You can even use it as a gimbal or stabiliser too, as the stick's non-slip cushion design ensures your phone stays put while you film your vlogs or take your selfies.
Weighing just 155G, the selfie stick can be folded into a rather compact size that can even fit in your pocket. And with its Bluetooth shutter remote, you'll be able to prop your phone up from a distance and capture stunning hands-free shots.
Price: $28.90=
---
15. NINETYGO Business Travel Luggage – shock-absorbing
---
We've still got to curb our wanderlust tendencies for the time being, but consider taking the NINETYGO Business Travel Luggage as your carry-on of choice once we've got the green light to travel again. This 20" luggage is a sturdy companion for any traveller – its rubber handle and shock-absorbent wheels handle wear and tear from continuous usage.
With a dedicated laptop pocket, multiple mesh pockets and even a mounting point for pens, there are also multiple compartments for you to stow your belongings. Factor in the luggage's in-built TSA combination lock and you've got a spacious, secure suitcase for your next trip.
Price: $99
---
16. Mi Bluetooth Earphone Mini – eliminates background noise
---
Each box only contains one earphone, so you'll need to buy two to get a full set.
To shut the outside world out during your daily commute, you'll be able to sonically barricade yourself in your own bubble with the Mi Bluetooth Earphone Mini. With three unique earbuds suited for different ear types, these wireless devices sit comfortably in your ear and drown out background chatter.
Whether you're picking up a call or sifting through songs, you'll be able to access the device's full suite of features using it's sleek single button. The earpiece is also waterproof, so even that lil' bit of sweat during your workouts won't get in the way of your jam. 
Price: $29.90
---
17. Yeelight 2-in-1 Mosquito Repellent Lamp – get rid of insects
---
The Yeelight is odour- free and doesn't emit harmful chemicals
Doing the five-step mozzie wipeout means you're going on the defence, but getting the Yeelight 2-in-1 Mosquito Repellent Lamp lets you strike on the offence. This repellent lamp even possesses a built-in fly swatter, so you won't have to use your bare hands to get rid of those pesky insects.
When switched on, the lamp emits an ultraviolet light that attracts mosquitoes to its high voltage grid, sending them to insect heaven and ridding you of your Dengue woes. The device's compact build means you can carry it around just about anywhere, and it also comes with a USB cable so you can charge it easily.
Price: $38.90
---
18. Mi LCD Writing Tablet – versatile digital canvas for sketches
---
Image credit: Shopee
For those who love digital art but can't justify forking out a four-figure sum for a conventional tablet, then the Mi LCD Writing Tablet is an affordable alternative for you. A simplified device reminiscent of an iPad, this 13.5" blackboard is an ideal digital canvas for doodling, sketching and writing daily reminders to aid your WFH lifestyle.
The tablet's 7MM-thin build is also testament to its portability as it'll fit nicely in your work bag if you're always on the go. And get this – the tablet's battery life can last up to a year – so you've got your doodling needs covered throughout 2021.
Price: $29.90
---
19. Mi Smart Electric Toothbrush T500 – non-rusting smart brush
---
Image credit: Tanie-Zakupy
Xiaomi's techy pervasiveness has somehow creeped its way into our toilets. Daily tooth care rituals can now be made a lot easier with the Mi Smart Electric Toothbrush T500. Smart home advocates can tailor the brushing speed and strength perfectly to their liking using the Xiaomi Home app.
Instead of throwing out splayed toothbrushes every now and then, just plop this smart brush onto its charging dock and it's good to go for another 18 days. Plus, the metal brush shaft is rust-resistant, so you'll be able to use it for a fairly long time.
Price: $59
---
20. Mi Automatic Umbrella – shield yourself with just one button
---
Image credit: Mi Home – TK Avenue
If you wanna look satki when your umbrella morphs into its full form with the click of a button, then investing in the Mi Automatic Umbrella might be a wise decision. The umbrella's canopy is made from an anti-splash material, so it's easier to dry and stow as only droplets remain on its surface even after a heavy downpour. 
This brolly's also got a wind-resistant structure to strengthen its ribs – you won't have to worry about it faltering even in the heaviest of downpours.
Price: $29.90
---
Things to buy at Xiaomi Store in Singapore
---
With a slew of techy goodies that are constantly being updated, Xiaomi's the place to be if you're hankering for a slice of the smart home pie. With these 20 things to buy in mind, you won't be going in blindly the next time you visit a Xiaomi store in Singapore.
Check out our other articles on the top gadgets to get hold of in Singapore:
---
Photography by Gracie Lee En and Edmund Wong.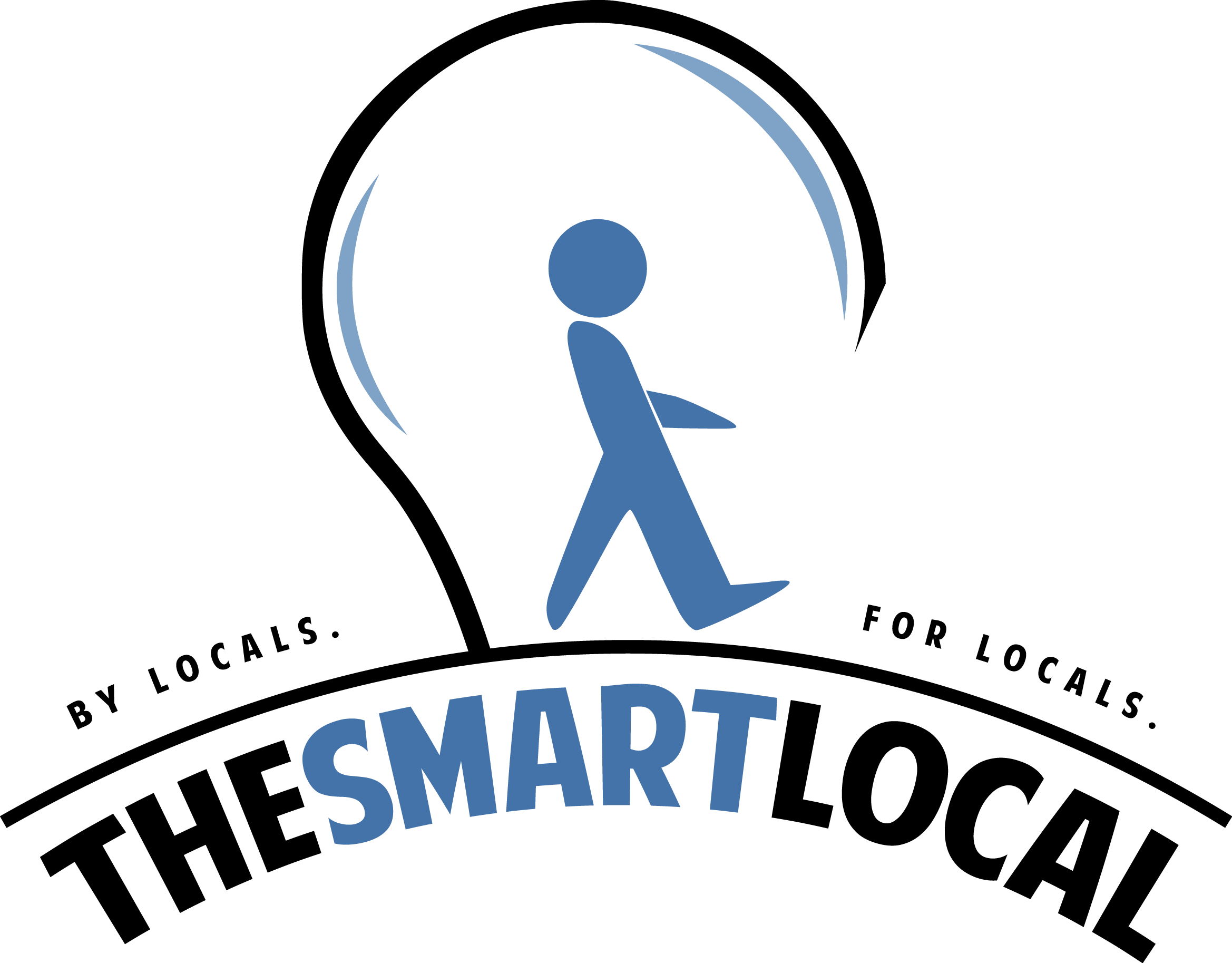 Drop us your email so you won't miss the latest news.