Film cameras in Singapore
---
Even if you've got the latest iPhone or the newest thousand-dollar DSLR, nothing beats the old-school ritual of capturing moments on an actual film camera.
Whether you're in it for the #staybrokeshootfilm Instagram hashtag clout or want a solid throwback to the good ol' days, film photography is a surefire way to inject some creativity in your life. Here's our guide on everything film-related: from choosing and obtaining a film camera in Singapore, to sourcing and processing film locally.
For photogenic places in Singapore, check these articles out:
---
Equipment – camera
---
The first step is the most important one – selecting a film camera. Before you get confused by the unintelligible mess of alphabets and numbers, keep in mind these three main kinds of film cameras that are ideal for film newbies: SLRs, compact cameras and disposable cameras.
---
SLRs
---

A film SLR camera – note the manual lever and control knobs.
Image credit: Pexels
We've all heard of DSLRs, but only true OGs know their non-digital predecessor – the SLR camera. Standing for 'Single Lens Reflex', its name refers to the single lens and mirror characteristic of these cameras. They usually have a large bump at the top of the camera body and are bulkier than most other film cameras.  
While you definitely can't pocket these beasts, their larger size offers more room for dials and levers. This means more control over camera settings, which made film SLR cameras the tool of choice for pro photographers in the past. As such, they're more ideal for seasoned photographers today or for those who are keen on learning.

Yangon, Myanmar, captured on the Nikon F3 film SLR camera.
Image credit: @uncommontragedy 
Moreover, most SLRs also allow you to swap lenses, letting you select the right glass for the job. You'll be able to snap great-looking portraits, landscapes and even closeups with the same camera. However, tweaking the focus and settings can be cumbersome and isn't for the faint of heart! 
Best for: perfectionists, experienced photographers or those committed to learning photography
Pros: professional-looking images
Cons: bulky, cumbersome and has a steep learning curve
Popular models: Canon AE-1, Pentax K1000, Minolta X-700
---
Compact cameras
---

The iconic clamshell design of the Olympus Mju compact camera
Image credit: Wikipedia
If all the talk about knobs and dials was making your head spin, compact cameras might probably be more up your alley. They're also known as point-and-shoot cameras – no marks for guessing why.
Compact cameras are usually more modern and will automatically and instantly dial in all your settings. This means you only have to worry about pointing the camera the right way and pressing the shutter – letting you focus on enjoying the moment. For that reason, compact cameras are ideal for those who love spontaneity.

Mount Bromo, Indonesia, captured on a Nikon L35AF compact camera.
Image credit: @chris.luum
Instant cameras like the Fujifilm Instax offer the same point-and-shoot ease, but produce physical images on the spot. 
Best for: beginners, those who don't mind flaws and want a film aesthetic without hassle
Pros: compact, easy to use
Cons: good ones can be expensive, will have missed shots
Popular models: Olympus Mju, Canon AF35M, Nikon L35AF, Kodak M35
---
Disposable cameras
---

Image credit: Whampoa Colour Centre
If spending a couple of hundred dollars on a rickety piece of ancient history isn't your cup of tea, disposable cameras are a fun, carefree alternative to dip your toes in the world of film.
Most options come in under $20, and you can even get waterproof ones so you don't worry about damaging your camera. This makes disposable cameras ideal for outings to the water park or even to hand over to your child. 
At this price, it's a given that you'll get a plastic lens, which can make for photographs with plenty of "character". That's not exactly a bad thing – just look at the number of mobile apps that add streaks and flares to your images!

The National Museum of Singapore, captured on the Kodak FunSaver disposable camera.
Image credit: @chris.luum
Best for: absolute noobs who don't want to think or carry around expensive equipment
Pros: cheap, low-commitment, produces images with a unique aesthetic
Cons: inconsistent quality
Popular models: Kodak FunSaver, Fujifilm Simple Ace, Ilford XP2 Super
---
Other questions to ask when choosing a camera
---
Are you able to obtain the batteries?

Does it have an auto mode for beginners? 

Does it work well for bespectacled users?
---
Where to get film cameras
---
Of course, the best place to look for a film camera in Singapore is on online marketplaces and forums like Carousell, ClubSnap and eBay. It's a good practice to observe the prices of your favourite cameras, and to read up on the experience and quirks of using these old-school gadgets. 
Publications like 35mmc, Emulsive and Casual Photophile, along with photo-sharing websites like Flickr and Instagram are good resources to know more about your film cameras and which films to get.
Physical shops carrying used film camera options in Singapore are generally congregated around the City Hall area, especially in Peninsula Shopping Centre. Look out for shops like Black Market Camera and Riceball Photography.
Pro tip: Ask experienced film photographers for assistance in selecting and checking cameras. It also helps to join a Singapore film camera forum or community on Facebook like Let's Shoot Film SG and ClubSnap.
---
Equipment – film
---

A roll of film loaded into a camera. Note the bit of film already sticking out – that's the 'film leader'.
Image credit: Olenka Sergienko
Phew – that's most of the hard work done. Now that you've got the weapon, time to find some ammunition! 
You'll now want to look for 35mm film, which is usually packaged in those iconic metal canisters with some film (called a 'film leader') sticking out like a tongue. Most rolls of film will give you 36 shots but be aware that some will only contain 24 – these rolls are often cheaper but you'll pay the same amount to develop them.
---
Choosing your film: black & white vs colour
---
Black & white vs colour film
---

Image credit: @hernium_hern
It might seem like a simple choice, but you might be shocked to find out the black and white film often is the more expensive option. Most film labs in Singapore also process B&W film less regularly than colour film, and some even charge extra!
If you're just starting out, colour film might be the better option since it costs less, is slightly more convenient to process and delivers expected results. Black and white film usually works better for more conceptual, artsy-fartsy compositions.
Colour film
Kodak Gold 200 ($4.50/roll)

Fujifilm Superia 400 ($7.50/roll)

Jalan Sultan and the Concourse, taken on Kodak Gold 100.
Image credit: Nicolas Lannuzel
Black and white film
Kentmere 100 ($7/roll) 

Ilford HP5 ($11/roll)

Children play with golden confetti at the 9 Emperor God Festival. Image taken on Ilford HP5 black and white film.
Image credit: @hernium_hern
---
Where to get film
---
Although there are still plenty of "Fujifilm" and "Kodak" signs plastered around Singapore, few actual photo stores actually sell or process film. Instead, they provide passport photo-taking and photograph printing services. 
You can source for film in Singapore at camera supply stores like Ruby Photo, Riceball and Black Market Camera – all located in Peninsula Shopping Centre. Otherwise, film labs like Triple D, Whampoa Colour Centre and Shalom Colorlab also sell film.
If you're looking to save bucks on your film purchase, you can opt for online mass-orders on eBay, Carousell or ClubSnap. Some sellers might even repackage "bulk rolls" of film into smaller canisters for you at a much cheaper price.

Shot on Kodak ColorPlus film
Image credit: Darkroom8
---
Best Places To Develop & Scan Film In Singapore
---
After you've shot to your heart's content, it's time to process your film. This is usually performed at film labs with machines that use precise chemical reactions to develop the film. They then scan these ghostly-looking negative images and process them to create final images you can recognise. 
As mentioned earlier, black and white film tends to cost slightly more to process, and often takes much longer. Some Singaporean universities (NUS, NTU) and polytechnics have photo societies that offer darkroom access for members, usually at a highly subsidised rate. 
Adults could join a photography club with darkroom facilities like the SAFRA Photography Club, or sign up for darkroom-related programmes conducted by companies like House of Photography. 

A man sits under MRT tracks. Image captured on Agfa APX 100 black and white film.
Image credit: @hernium_hern
---
Triple D Minilab Centre
---
Triple D is one of the most popular film processing labs in Singapore. It's a great choice for those who shoot Black and White, with processing twice a week and a quick turnaround of 3 working days.
Colour film processing at Triple D is amongst the most affordable in Singapore, and you can collect your images within the day if you submit your film before 2PM.
Processing from: $9.50 (colour), $12 (B&W)
Express service: add $2.50 (1 hour)
Address: 175 Bencoolen Street, #01-07 Burlington Square, Singapore 189649
Opening hours: Mon – Sat 10:30AM-7:30PM | Closed on Sun
Telephone: 6224 4006
Website
---
Konota Digital Services
---
Located in the hub of film photography in Singapore at Peninsula Plaza, Konota offers good quality express scans for those who pore over their images. Otherwise, their regular colour negative service takes about 4 days.
They also process black and white film once a week, with a turnaround of about a week. 
Processing: $12.50 (colour), $15.50 (B&W)
Express service: add $3 (1 hour)
Address: 111 North Bridge Rd, #01-26 Peninsula Plaza, Singapore 179098
Opening hours: Mon – Fri 9AM-7:30PM | Sat 10:30AM-7PM (Closed on Sun)
Telephone: 6334 4468
---
Whampoa Colour Centre
---
Whampoa Colour Centre is one of Singapore's oldest photo labs, and offers higher quality scans of about 5-6MB for an additional $2. It also charges an extra $2 for 1-hour express colour film processing, although you can expect to receive your images in your email inbox within 5-6 hours with their regular service.
Processing: from $10 (colour), $15 (B&W)
Express service: add $2 (1 hour)
Address: 272 Balestier Road, Singapore 329723
Opening hours: Mon – Fri 11AM-7:30PM | Sat 11AM-7:30PM (Closed on Sun)
Telephone: 6250 6922
---
Shalom Photo
---
Film processing at Shalom Photo takes a little longer at 3 days for colour and 1 week for black and white film. They don't provide an express service, so be prepared to wait!
Processing: $11 (colour), $17 (B&W)
Express service: –
Address: 231 Bain Street, #01-77, Singapore 180231
Opening hours: Mon – Sat 10AM-7PM (Closed on Sun)
Telephone: 6338 1032
Website
---
Darkroom8 (Malaysia)
---

Image credit: Darkroom8
If you're really keen on saving money on processing your film, Darkroom8 really is the best choice for both colour and black and white film. Since they're based in Malaysia, you'll have to mail your exposed film over to their Kuala Lumpur facility and pay for the service via PayPal.
After around two weeks, Darkroom8 will then send you your digital scans by WeTransfer. It's the cheapest option by far, especially if you mail multiple rolls to save on postage costs. 
Postage costs to Malaysia start at $2.50 and can accommodate 2-3 rolls of film depending on the weight of your envelope or box.
Processing: S$4.90 (colour), $4.90 (B&W)
Express service: –
Address: 62, Jalan Galian, Taman Miharja, 55200, Kuala Lumpur, Malaysia.
Opening hours: Wed – Sun 10AM-8PM | Mon – Tues 10AM-6PM
Email: darkroom8studio@gmail.com
Website
---
How Much Will You Spend?
---

Image credit: @hernium_hern
The camera itself would make up the bulk of your expense for this experience, but if you select one in good condition and you take good care of it, you can resell it at no loss – meaning that it won't cost you a thing. It's even possible to make a profit if you're lucky – the Contax T2 doubled in price after Kendall Jenner brought it on the Jimmy Kimmel show.
If you shoot a full 36 shots on a $4.50 roll of Kodak Gold, and mail it for $2.50 to Malaysia and get it processed for $4.90 at Darkroom8, shooting film will cost you about $0.30 per shot. That's as cheap as it gets when shooting your film camera in Singapore.
---
Guide to buying a film camera in Singapore
---
With many of us spending much of our days behind a screen, it can be liberating to snap away without fretting about the pictures on another screen – letting you treasure life's little moments while capturing them. The best part? Getting to relive these moments days or even weeks later when you get your roll developed.
---
Cover image adapted from (L to R): URA, @emma.n.u.e.l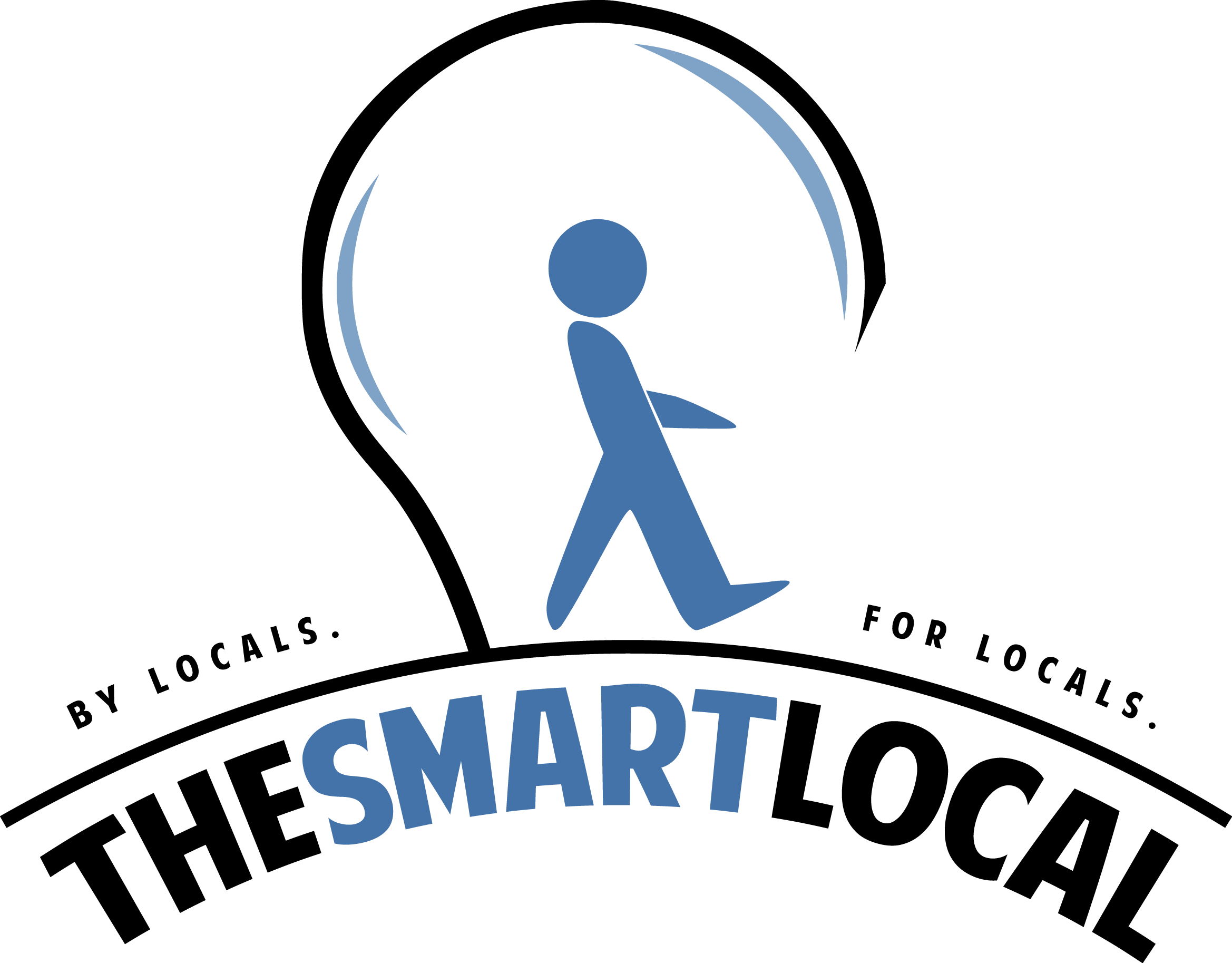 Drop us your email so you won't miss the latest news.