Co-working spaces in Singapore
---
Most of us long for a working space as cosy as home for us to pop by to get down to business. Thanks to the thriving gig economy, co-working spots have been springing up like daisies, turning our wish into a reality.
We've sussed out 9 of the ultimate co-working spaces in Singapore. Some look straight outta Pinterest, and I bet my bottom dollar they'll be giving you some serious #officegoals.
---
1.  The Great Room – Free breakfast on Mondays
---
If you're looking for sleek office spaces for maximum conduciveness, book a spot at any of the 6 co-working spaces by The Great Room. These modern offices are fitted with plush leather seats, marble and timber tables, and dark wood floors that'll make you feel you're part of a Mad Men agency. 

The newest The Great Room location at South Bridge.
Image credit: The Great Room
Doesn't matter if you're a fast-growing company in need of an entire floor, or a freelancer on the lookout for hot desks – they offer a range of membership options starting from $70/day, so there's something on the menu for everybody. The Great Room also has event suites, meeting rooms and business lounges for members to use.
Determined to fight the Monday blues, complimentary brekkie and coffee, which is brewed by their in-house barista, is provided for all members. They also offer hot chocolate and warm cookies in the evenings.
Rates:
Day pass: From $70/pax
Hot desk: From $750/month
Dedicated office: From $1,500/month
Full list of The Great Room locations.
---
2. Co. – Complimentary drinks
---
Located in the neighbourhood of Duxton, Co. is a gorgeous space complete with greenery, an abundance of natural light and bright, airy interiors. Members can easily grab a bite at any of the chic bars and restaurants nearby, or take a breather along the Singapore River.

Breakout area.
Besides providing complimentary coffee and tea for its members, they also offer a variety of office layouts such as hot-desking, meeting rooms and breakout areas to boost creative work. All this begins from $350/month.

Meeting room.
Rates:
Day pass: $45/pax
5-day pass: $200/pax
Unlimited: $350/month
Address: 99 Duxton Road, Singapore 089543
Opening Hours: Mon-Fri 9am-6pm (Closed on Saturdays & Sundays)
Contact: 6233 6942 | Co. website
---
3. JustCo – 18 locations around Singapore
---
JustCo has a whopping 18 outlets conveniently planted all over Singapore, and they aren't all just situated within the CBD. If you prefer to work closer to home, you can find JustCo at Metropolis at Buona Vista and Asia Green at Tampines.
There are a number of outlets situated within shopping malls too like at The Centrepoint and Marina Square. It's a great option for those who want to be close to conveniences like restaurants, supermarkets, and gyms.

Fun corners.
You'll find a mix of work spaces catered to all types of workers. If you just need to plug in and work, there are hot desks available. For collaborations with others, check out the private meeting rooms that ensure ideas are kept confidential. And if you need to meet a potential client, there are comfy lounges with free-flow coffee and tea.
But it's not all about work at JustCo. Each space has thoughtful recreational zones such as a mini golf course and ping pong tables for you to unwind after a hard day of work.
Rates:
Desk: From $398/month
Standard office: From $531/month
Full list of JustCo locations.
---
4. Trehaus – Child-friendly working environment
---
If you're a working parent with a child in tow, you would understand the struggles of getting a job done uninterrupted. Thankfully, Trehaus has heard harried parents' pleas for help and come up with the solution. Adopting a family-oriented concept, Trehaus is a hybrid between a co-working space and a childcare centre.

Kids' Atelier.
The swish set-up includes a bright and neat work area with the adjoining Kids Atelier, a dedicated kids zone complete with childcare facilitators. Your little ones will get to dabble in activities such as painting and sensory play while you work with a peace of mind next door.
Rates:
Work only
10-day pass: $350/pax
Unlimited pass: $500/month
Dedicated desk: $800/month
Dedicated office: $3,200/month
Work + Kids Atelier
10-day pass: $800/pax
Unlimited pass: $1,400/month
Address: 442 Orchard Road, #03-01, Singapore 238879
Opening hours: Mon-Fri 7am-7pm | Sat-Sun 9am-6pm
Contact: 9843 8077 | Trehaus website
---
5. The Working Capitol – Rooftop beer garden
---

Hot desking area.
If a no fuss, no frills environment sounds like your kinda vibe, The Working Capitol is the perfect co-working space for you.
Formerly a biscuit factory in the 1920s, this flagship outlet spans 5 historic shophouses on Keong Saik Road. But what truly separates them from the rest of its pack is its community spirit and laid-back vibe.
Just picture getting your dose of kopi across the street in the morning and cracking a cold one by their beer garden at night. This enticing neighbourhood has a temple and tattoo parlour just down the street, so there you have it – an eclectic mix of everything Singapore.

They believe sunlight gets you better rest at night so they have glass panels on the ceiling for natural light to ooze right in. 

The Commons houses movie screenings for 150-200 pax. 
Events are run each week to bring members together, from luncheons to festive markets. This modern-day creative commune also boasts movie screenings, an in-house café, and a stunning view of shophouses skyline. 
Rates:
Hot desk: From $225/month
Dedicated desk: From $700/month
Dedicated workspace: From $760/month
Address: 1 Keong Saik Road, Singapore 089109
Opening hours: Mon-Fri 8.30am-6pm (Closed on Saturdays & Sundays)
Contact: 6805 4001 | The Working Capitol website
---
6. Spaces – Dedicated parking spots for members
---
One of the challenges of getting to the office is finding a cheap parking space that won't cost you an arm and a leg to park all day. But for co-workers of Spaces, your membership includes designated parking lots at 6 of its locations.
Even if you don't have a car, most Spaces outlets are conveniently located within walking distance of an MRT, such as its flagship at City Hall. The work space houses ample rooms to cater to all needs – ranging from hot desks and private offices for startups, to meeting rooms for bigger groups looking to come together.

Levels 1-3 of the City Hall outlet consist mainly of hot and dedicated desk areas, whereas levels 4-6 are home to private offices. 
Decked out with minimalist decor, this fits workers who just want private space to get their job done, with membership starting from $350/month. They also follow a cashless pay-as-you-go system where drinks and snacks are all chargeable through members' accounts.
Full list of Spaces locations.
---
7. WeWork – Pay-as-you-work desks & meeting rooms
---

WeWork Collyer Quay.
Image credit: @wework
Most co-working spaces have pay-as-you-work desks readily available that charge by the day. Less so for meeting rooms, which are usually a privilege for those with a dedicated membership. But at WeWork, even those on a day pass can book a meeting room as and when it's needed. At $14/pax per hour, it's ideal for those who rarely hold in-person meetings.

Image credit: WeWork
Plus, you don't have to be at any of WeWork's 14 Singapore locations to reserve your desk or meeting room. Members can use the WeWork app to book facilities they'd like to use for the day and even hour. The app also allows membership upgrading without the need to go through a customer service hotline.
Rates:
Day pass: From $39/day
Meeting room: From $14/pax per hour
Monthly all-access pass: From $399/month
Full list of WeWork locations.
---
8. Gather Cowork – Pet-friendly
---
Our furbabies have gotten used to us being around 24/7 since we adopted WFH arrangements in the last couple of years. And now that many of us are required to head back to the office, the last thing you'd want to do is disrupt your pups' schedules by leaving them at home.

Image credit: @gather_cowork
Gather Cowork has the answer for pet owners: bring them to work with you. This co-working space at River Valley welcomes your 4-legged friends to join you while you bang out your next monthly report.

Image credit: Gather Cowork
While you can choose to work in the pantry or the communal desks, there's no hot-desking plan available. Instead, members will get their own dedicated desk that comes with a lockable drawer to store barang-barang you don't want to have to lug around. The desks also have dividers so you can stay focused as deadlines loom. 
Rates:
Fixed desk: From $750/month
Private office: From $900/month
Address: 22 Martin Road, Level 3, Singapore 239058
Opening hours: 24 hours, Daily
Contact: 6736 7222 | Gather Cowork website
---
9. Core Collective – Co-working space for fitness instructors
---
With their desks and meeting rooms, you'd assume that co-working spaces are just for office workers. Well, consider this myth busted. Core Collective is a flexible office for personal trainers and fitness instructors. 

Image credit: Core Collective
Here, you'll co-share a gym and fitness studios that come fully fitted with gym equipment, pilates reformers, punching bags, mats, and weights. With your membership, you'll be able to meet your clients for a PT session or even run a group class at any of the 4 locations around Singapore.

Image adapted from: Core Collective, Core Collective
Core Collective also has spaces for wellness practitioners and doctors. You can book furnished treatment rooms that include height-adjustable massage tables for consultations, chiropractic adjustments, and physiotherapy.
Full list of Core Collective locations.
---
[Closed] ClubCo
---
Peppered with plants, funky seats and pastel colours all around, ClubCo at China Court is nothing like your run-of-the-mill office space. Not only do they offer a complimentary 1-week trial, but their space is also open to non-members – you'll just have to purchase a 1 time pass starting from $35/day.
With Aussie restaurant Club Meatballs located right beside, you'll be glad to know that ClubCo's membership packages also take care of your tummy, as 100% of the membership fees is fully redeemable there. Meaning, if you pay $500/month for the membership, you'll get $500 credits in return to redeem for any of Club Meatballs' food, beverages and services.
---
[Closed] Found.
---
Just 4 minutes from Somerset MRT, Found. is a swanky co-working space in Cuppage Terrace that spans over 11 shophouses. Its prime city location also means you'll be minutes away from tapas bars and a whole load of shopping – an awesome knock-off treat.
Their quirky meeting rooms – beginning from $20/hour for 4pax –  are all named after iconic Singapore dishes such as Chilli Crab and Roti Prata for that extra local touch. They even provide standing meeting rooms for a quick brainstorming session with your crew.
Found. offers daily and weekly passes for non-members to test waters before getting started. Starter memberships are available from $25/month, where users get access to meeting rooms and event spaces which are suitable to hold workshops, intimate talks and seminars.
---
[Closed] The Carrot Patch
---
Work-life balance should not go neglected, which is why The Carrot Patch helps bring the post-work party to you. There are 3 locations to work at under The Carrot Patch, 2 of which are conveniently tucked away within the central area. 
Price plans are flexible too – a single day pass is just $20, while monthly memberships for 10 passes and Unlimited hot desk are currently at $158/month and $220/month respectively.  
For serious work discussions or client meetings, get down to business at THE CARROT PATCH @ SKAI Bar. Once you've soaked in the gorgeous panoramic sight of the Singapore skyline, you'll also be able to enjoy the free wi-fi and many handy wall sockets around.

Image credit: The Carrot Patch
An arcade bar might seem strange to work at, but since watering holes only start getting busy after sunset, THE CARROT PATCH @ Level Up transforms the space into a laidback spot to get any outstanding work done.

Image credit: The Carrot Patch
With plush sofas, colourful wall art and free-flow coffee and tea, replying emails or doing up reports will feel less like a chore here. 
And that's not even the best part. 
Once you've knocked off for the day, you get to stay on in the arcade bar to meet your friends for drinks and engage in some rounds of games like Bishi Bashi. The Carrot Patch members even enjoy happy hour price for all drinks from Monday to Thursdays, all night. Just think about the transport time saved too as compared to if you were travelling from an office further away.
Get the Single Pass ($20) here during July, and enjoy to enjoy the "Best of 3 Worlds" deal, which includes a day of coworking, free play of arcade games in the day and a free pint of beer.

Post-work drinks and video games sound like the perfect way to take your mind off work
If you don't plan on staying in the central district and are looking to work at somewhere a little off-central, THE CARROT PATCH @ Henderson boasts a rooftop pool, a sauna, free snacks and even 24/7 access so you can work any time of the day.
---
Find your co-working partner with the Lenovo Yoga series
---
A gorgeous co-working space? Check. Seamless wifi connection? Check. A laptop you don't have to worry about lugging around? We got you.
Our handy partner was the Lenovo Yoga 730, which we were able to bring around each location with little effort. The Yoga 730 is a flexible 2-in-1 laptop weighing in at just 1.12kg and measuring a sleek 13 inches. It's slim and lightweight enough to be tote around town without straining your shoulders, which is great for an after work hangout without worrying about any extra weight.
Boasting over 8 hours of general use, you can bid the scout for power plugs goodbye as the battery life will last you long enough for a whole day of work.
The Yoga 730 comes with an optional Active Pen that lets you take notes, doodle and sketch – get creative! Plus, you'll only need to turn on the bluetooth function for this, so there's no need to ever fret about it running outta juice.
Aside from being compact and light, it also has an eye-catching 360° watchband hinge that allows you to bend the display screen. In other words, your notebook can double up as a touch-screen tablet too!
What's more, the Lenovo Yoga 730 is just 1 of the many Windows Modern PCs you can get your hands on at Challenger and Hachi.tech. With a wide selection of user-friendly and versatile laptops, you'll be right on track to finding yourself a handy notebook to bring along on your co-working sessions anytime, anywhere.
TSL readers will also be able to score discounts on their purchases at Challenger for the month of December – just use these promo codes!
"

XMAS30OFFPCNB

" to enjoy $30 off any PC/Notebook priced between $800 – $999

"

XMAS50OFFPCNB

" to enjoy $50 off any PC/Notebook priced between $1000 – $1499

"

XMAS80OFFPCNB

" to enjoy $80 off any PC/Notebook priced between $1500 – $1900

"

XMAS120OFFPCNB

" to enjoy $120 off any PC/Notebook priced from $2000
---
This post was brought to you by Challenger.
Photography by Vanessa Teo.
Promotions listed in this article may no longer be valid.
Originally published on 13th December 2018. Last updated by Raewyn Koh on 11th April 2023.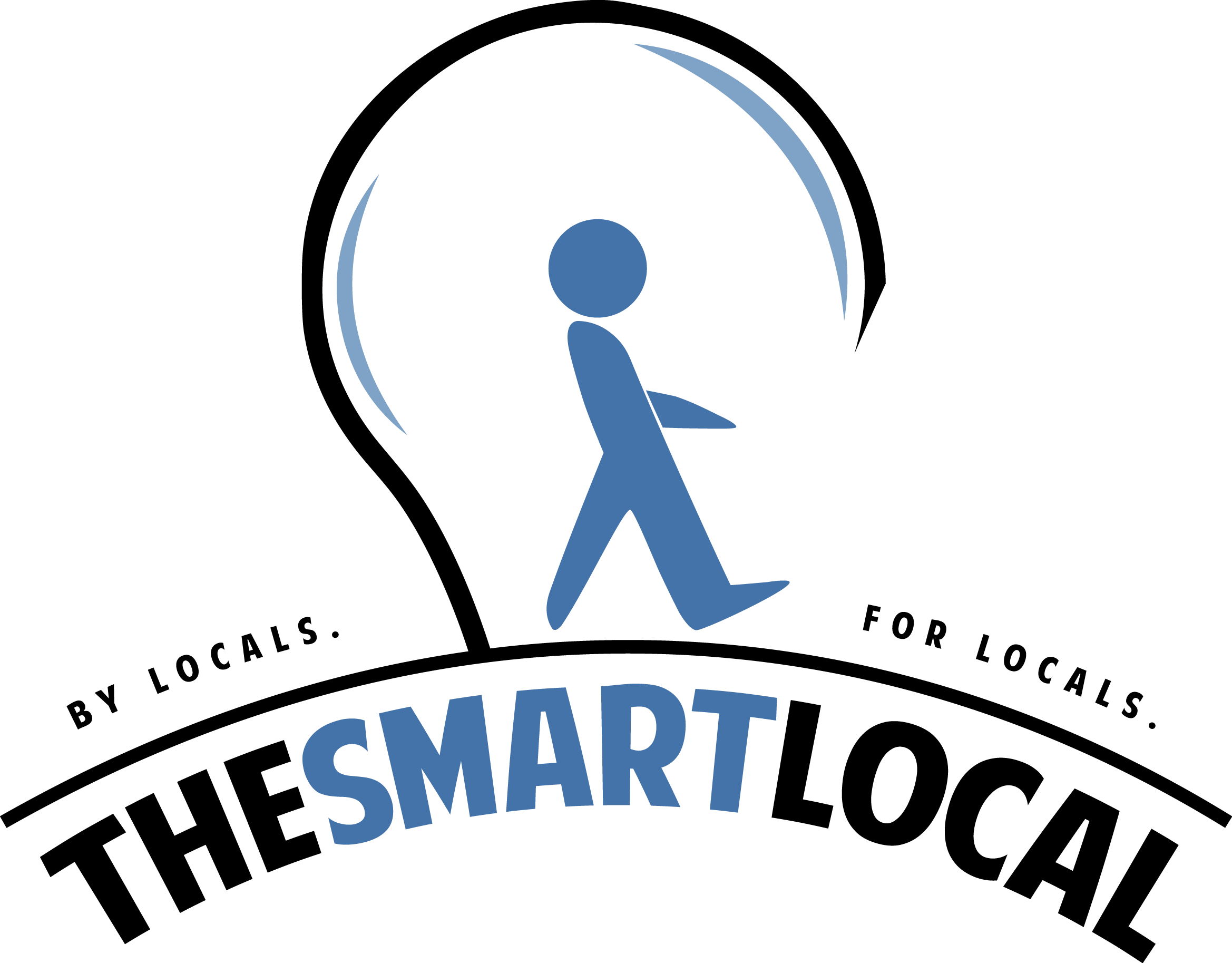 Drop us your email so you won't miss the latest news.