National Day Deals at Suntec City
Image credit: @goodgoodeat123
When it comes to national spirit, there's nothing more quintessentially Singaporean than the ability to snag one affordable deal after another. This year, Suntec City celebrates SG52 (21st July – 13th August) with irresistible deals ranging from dining to fashion and beauty. It's the perfect place to get away from the inevitable crowds.
Check out our top picks of the most attractive deals at Suntec City in celebration of our nation's birthday.
Bonus: You'll even be rewarded for all the shopping that you do! Keep to the end to find out more.
1. 50% Off Brands like Onitsuka Tiger and Polo Ralph Lauren @ Star360
We've all been there – needing a new pair of kicks but unsure of what exactly you want to get. Star360 saves you the time of having to go from one store to another with its huge selection of all the shoe brands that you love.
Between hypebeast-worthy names like PUMA and Onitsuka Tiger, and formal-friendly ones like Polo Ralph Lauren, you'll be able to find a fresh pair – all from their latest collections – to replace your old ones.
They're offering 50% off your second purchase, so go ahead and grab a friend – or a second pair of shoes for yourself!
Offer: 50% off 2nd item (Not valid for adidas, Nike and selected Onitsuka Tiger items.)
Promotion Period: 1st – 13th August
Where: North Wing, #01-458/462
Website
2. Unlimited steak and fries @ Dallas Restaurant & Bar
Salads and drinks are most likely the first things that come to mind when there's mention of "unlimited" or "free-flow servings". At Dallas Restaurant & Bar, you can get a whopping set of Unlimited Fries, Coleslaw and Prime Rib Steak – all for just $45.
You can have your steak served with either Black Pepper, Texas Smokey BBQ, or Wild Mushroom sauce – that's at least 3 differently-sauced steaks that you can fill your tummy with.
Image credit: Dallas Restaurant & Bar
After stuffing yourself with all that good food, you're gonna want to walk it off afterwards. The restaurant is located at the uber chic Sky Garden, perfect for you to have a brief romantic stroll, and even capture snap-worthy moments overlooking the CBD skyline, or the Fountain of Wealth.
Offer: Unlimited Prime Rib Steak, Coleslaw and Dallas Fries ($45)
Promotion Period: Only on Saturdays and Sundays, 12PM – 3PM and 6PM – 10PM
Where: Sky Garden, #03-302/303
Website
3. $52 worth of Laneige products ( U.P.s more than $100)
Upgrade yourself from MUA-on-a-budget status – with Laneige's $52 offer on selected items, you no longer have to limit yourself to free sample packs of their bestselling items. Popular products like their Water Sleeping Mask Signature Set ($103.95) and BB Cushion ($59) are common staples of every make-up guru's skincare regimen.
Image credit: Laneige
This deal isn't just for the ladies either – with Laneige's "Homme" line of products, even guys can get in on it, and attain the same kind of skin suppleness seen on their favourite K-Pop stars.
Offer: $52 on selected items
Promotion Period: 4th August – 13th September
Where: West Wing, #01-312
Website
4. All-you-can-eat dinner @ Namnam Noodle Bar
Namnam Noodle Bar's got your dinner fix covered with their all-you-can-eat dinner, from $22.90. The deal is only applicable for one hour at a time, so you'll have to plan your dinner strategy accordingly.
Image credit: @goodgoodeat123
Pho's a reliable dinner staple, and Namnam's got something for every taste bud; there's Pho Chicken ($9) that's more traditional, Pho Australian Wagyu Beef Slices ($19.90) if you feel like treating yourself, and even Pho Vegetarian ($9) that uses brown rice noodles.
Their Banh Mi ($7.50) – toasted baguette sandwiches – are also included in the all-you-can-eat offer.
Image credit: @iskiebabes
No all-you-can-eat meal is complete without some appetisers and desserts – round out your hour of Vietnamese cuisine with any of their four types of Rolls ($5.90) and Crispy Fried Banana with Coconut Sauce ($5.90) – the Vietnamese version of goreng pisang.
Offer: All-you-can eat dinner (From $22.90, limited to 60min)
Promotion Period: Except PH: 6pm – 9pm
Where: Fountain Court, #B1-131
Website
5. 50% off second pair of Birkenstock sandals
A pair of Birkenstock sandals is arguably one of the most comfortable and versatile footwear you can own, given Singapore's unforgiving humidity.
They've got colours and styles – both classic and new like the above monochromatic Birkenstock EVAs – that can conveniently complete any attire, be it beachwear or the oft-difficult-to-style business casual.
And with 50% off your second pair, it's a great chance for you to be all matchy-matchy with your partner or BFF.
Offer: 50% off second item (Excluding Classics & EVAs)
Promotion Period: 1st – 13th August
Where: North Wing, #01-468/469
Website
6. 50% off New Balance kicks
Image credit: New Balance
New Balance doesn't make footwear that's just meant for running; whether it's for your regular HIIT training sessions or a first date, they've got something befitting any occasion.
Image credit: New Balance
You'll get 50% off your second purchase, so if you're thinking of treating yourself, why not make full use of the offer and grab two pairs – one from their sports-appropriate collections and another from their lifestyle collection.
Offer: 50% off second item (Not valid for watches, headphones and selected lifestyle footwear.)
Promotion Period: 7th – 13th August
Where: West Wing, #01-325/326
Website
7. 20% off bread and pastry @ Marché Mövenpick
A favourite among Singaporeans, Marché Mövenpick's take-away bakery is known for its freshness and assortment. Much like their popular röstis and crepes, their breads are freshly-prepared throughout the day.
The 20% off all bakery items will give baked goods enthusiasts a chance to splurge on on-the-go bites like Apple Raisin Snail ($2.90) and Chocolate Cinnamon Bun ($2.90). All you have to do is dress in red and white for this offer to take effect.
Image credit: @celestlim
If you're a bread-for-breakfast type of person, great news – the bakery opens three hours ahead of the main restaurant on weekdays. The bakery opens at 8AM from Monday to Friday and eve of public holiday, and 10AM on Saturdays, Sundays and National Day.
Offer: 20% off bakery items (Exclusively for shoppers who dress in red and white)
Promotion Period: 2 days only 29th July and 9th August
Where: East Wing, #01-612 to 614
Website
8. More than 15% off cheese platter set @ Guksu Restaurant
If you're a lover of Korean food and all things cheese, then Guksu Restaurant is just the place for you. Their super cheesy Hanguk Platters (U.P. $45) are on offer this season – a set of Hanguk platter and Jjajang Meon (U.P. $14.90) will only cost you $52 (U.P. $62.90).
There are five different platters to choose from, but if you like your food with a little spicy kick, then try the Cheese Bul Dak Platter ($45) or Chix Octopus Platter ($48).
Image credit: @vallywallyval
A common staple in K-drama, Jjajang Meon – homemade noodles with Korean black bean paste and pork belly – is essentially the Korean version of local favourite zha jiang mian.
Offer: Hanguk Platter and Jjajang Meon set ($52, U.P. $62.90)
Promotion Period: 1st – 9th August
Where: West Wing, #02-384/385
Website
Suntec City – The go-to shopping mall for the best SG52 deals
Image credit: Suntec City
At Suntec City this SG52 season (21st July – 13th August), you'll be treated to super affordable deals and the many rewards that come with shopping these deals.
For a minimum spend of $52, you'll be able to redeem the following rewards*:
"Let's Tikam-tikam" coupon for a chance to win cash and discount vouchers
Complimentary parking on weekends and National Day (worth $2.20)
The good stuff don't just end there – there will also be flash deals happening on special days* – some go for more than 50% off! Among these, there's Spa Infinity's 1-for-1 Spa Treats worth $52 (U.P. $270) and entry to kids indoor playground The Polliwogs going for $5.20 (U.P. $25).
Image credit: Suntec City
If you need a break from all the shopping, or just a brief walk-around to let all that good food settle, there are several exhibitions that you can check out, where you can win prizes like a Fullerton Hotel staycation, NDP tickets, and an Xbox console.
Featured exhibitions include Discovery Centre's "Shiok Ulu & Steady Together" which illustrates the Singaporean experience, an NS50 exhibition, and "Deliciously Singaporean" by National Heritage Board, where you'll get to learn about hawker centre food culture.
You can even #supportlocal when you catch performances by Jack & Rai, Dale Yeoh, Ming Wei, and The Cold Cut Duo!
Image credit: Suntec City
With National Day parade previews happening weekly leading up to 9th August, you're probably thinking that road closures will make navigating the roads tough. Fret not – Suntec City is unaffected by road diversions, and fully accessible via Rochor Flyover, Nicoll Highway and Raffles Boulevard.
Don't be quick to groan about finding an affordable spot to park either – with 3,100 parking spaces and new, cheaper per entry pricing, you can spend an entire day shopping without worrying about parking costing you a bomb. Find out more here.
If you prefer taking public transport, there are 3 MRT stations directly accessible to Suntec City – Promenade, Esplanade and City Hall MRT stations.
*Terms and conditions apply.
---
This post was brought to you by by Suntec City.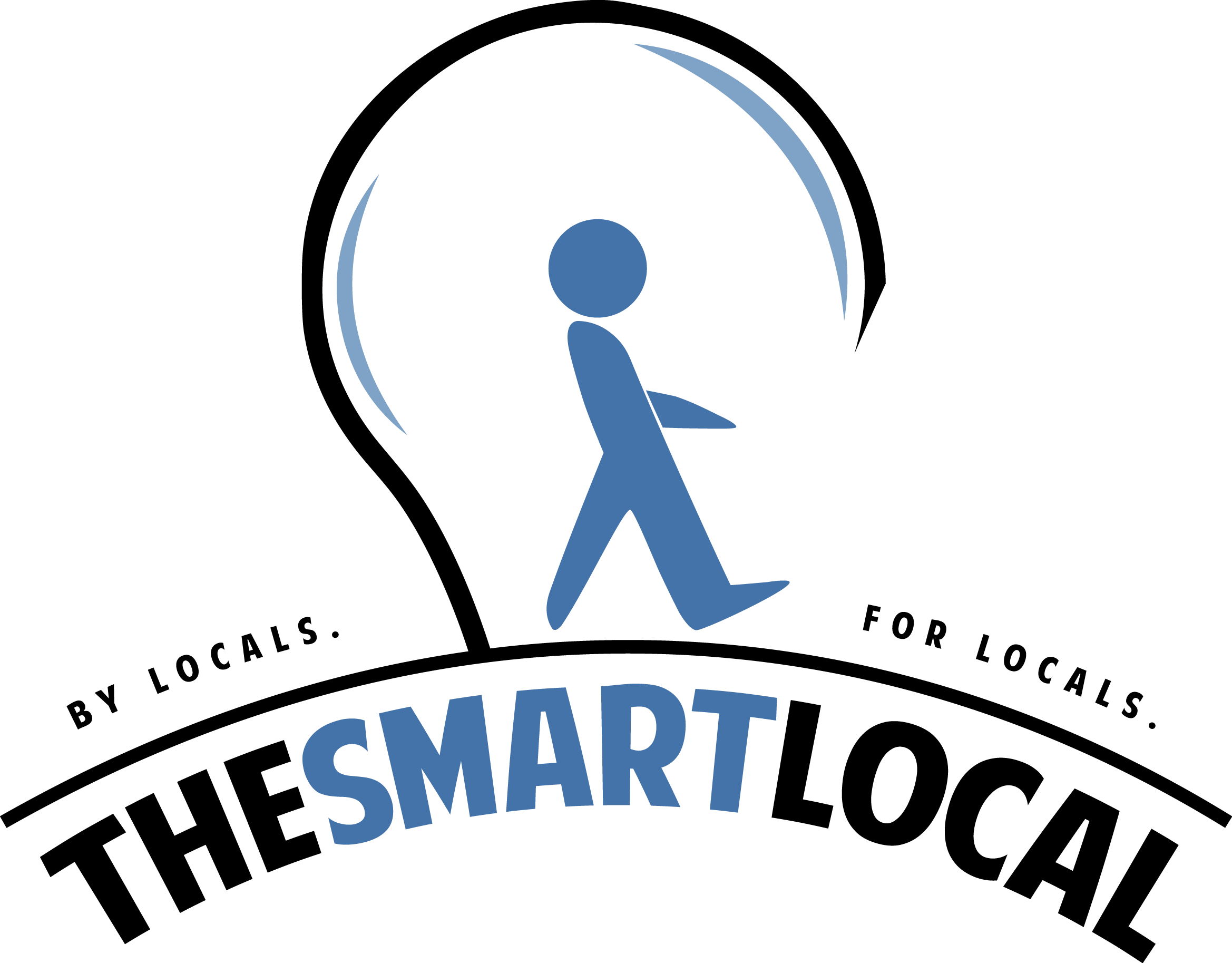 Drop us your email so you won't miss the latest news.