Open-mic cafes and bars to unleash your bathroom superstar
---
There's no need to be ashamed – we've all gone through the bathroom superstar stage. Shower time isn't all about soap bubbles and foamy clouds, it's also the time of the day when we become unafraid to unleash our inner musician, and belt out – or try to – those high notes of Beyonce's Love On Top.
When I heard my friend's band on Youtube, all I could think about was how great it would be if I could watch them perform live. Wouldn't it be awesome to see them right in front of my eyes, listening to music that isn't coming from my earpiece?
It doesn't matter if you sing like Whitney Houston or William Hung, all you need is a moment of courage to pick up the mic and just have a good time in front of a live audience. Or you could sabo a friend. No tomato throwing, no Simon Cowell, no pressure.  For local bands out there wanting more exposure, these 10 cafes and bars are worth a try.
Note: please remember to drop these establishments a call before dropping down to find out what instruments they provide or if you'll need to put your name down in advance!
1. Actors the Jam Bar


A mix between karaoke, open mic and a jamming studio, Actors the Jam Bar is a perfect place for those seeking a fun music night and some singalong sessions. It's no secret that Clarke Quay is THE to-go place for a happening nightlife, but many are unaware of this music gem in the heart of Clarke Quay.
Although the stage can be pretty cramped, basic instruments such as guitars, drums and a keyboard are provided. This place might just be one of the more well-equipped music cafes/bars on the list. Participate in the open-mics on weekends if you're feeling bold, as the crowd is much larger than on weekdays.
Address: 13A – 15A South Bridge Road, 058657
Open Mic Hours: : Thurs: 6pm – 2am, Fri & Sat: 6 pm – 3 am
Contact: 6535 3270 / 9838 3676
Website: http://www.actorsthejambar.com
Update on 9 February 2017: Actors the Jam Bar has closed. 
2. Artistry

Nothing to do on the last Tuesday of the month? Artistry's Blue Monks' Jazz Jam will welcome you with open arms. It's a 5 minute walk away from Bugis MRT station, plus entry is free!
Unlike most other places on this list, Jazz Jam is different in that you'll get to join the resident band (The Blue Monks) on stage! Bring your own instruments (except drums), and enjoy your night with these talented musicians.
PS: If the name of event hasn't made it obvious, this is a jazz jamming session, which makes it a really unique and cool experience!
Being a cafe, gallery and jamming venue, this place totally screams arty farty hipster. While you're there, try their famous Artistry Chili Crab Burger ($25) – a unique, local twist on burgers. Made with blue swimmer crab and served with a side of chili crab sauce, this is no ordinary burger.
Address: 17 Jalan Pinang Singapore, 199149
Open Mic Hours: Every last Tuesday of the month, 8 pm – late
Contact: 6298 2420
Website: https://www.facebook.com/artistryspace
3. The Beast Bar and Restaurant

One look at The Beast Bar gives me the country feels already. Maybe it's the font of the shop's signage or the interior design, but something about this place makes me think about cowboys and Southern accents.
The Beast Bar is located along Victoria Street near Kampong Glam, and you can't possibly miss its huge logo on the wall. The music equipment provided here is decent, and they have basic keyboards and mics.
Being one of the more relaxed open mic bars, there isn't a sign up sheet or a schedule to follow, so you can just pop by and perform. Great beer, sinful food and damn good music, there's everything you need for a chill, laid-back night.
Address: 17 Jln Klapa, 199329
Open Mic Hours:  7 30 pm – late
Contact: 6295 0017
Website: http://www.thebeast.sg/aboutus.html
4. Molly Malone's Irish Pub

Located along the Singapore River, Molly Malone's is a great place to stop by and take a break from the vibrant nightlife of Clarke Quay. Regulars love it for its homely atmosphere and frequent events such as Quiz Night, Traditional Tuesdays, and jam sessions by touring musicians. Open mic sessions here are held every Saturday at 9pm.
This place is also a hit among sports lovers – they have live telecasts of the Superbowl and other sporting events, perfect if you're looking for a chill-er environment than your local coffee shop. Irish cuisine is also served here, so it's something unique and rarely found elsewhere in Singapore.
Molly Malone's is also open for event bookings and functions, and it's a great place to hold a chill party in a pub setting. With a more expat crowd, expect more classics like Queen or Coldplay, and less Justin Bieber.
Address: 56 Circular Road, 049411
Open Mic Hours:  9 pm – late
Contact: 6546 2029
Website: https://www.facebook.com/MollyMaloneSingapore/
5. Crazy Elephant Bar

Crazy Elephant has this super cool graffiti wall which makes an amazing Instagram backdrop, especially with the electric guitars and drum set. It makes me want to go up and perform just for a picture.
Sunday nights at Crazy Elephant are reserved for music jamming, and anyone is invited to go onstage to perform. It's a relatively small stage, but the lively crowd makes it rather cosy and homely. The jammers at Crazy Elephant mainly stick to blues and rock, so if you're a fan of that, this is a place for you.
Camouflaged among the row of pubs and bars, Crazy Elephant isn't easy to spot, so keep your eyes peeled for their small LED sign on the outside of the pub!
Address: 3E River Valley Rd, #01-03/04, 179024
Open Mic Hours: 5 pm – 2 am
Contact: 6337 7859
Website: http://crazyelephant.sg/ 
6. Hood and Bar Cafe
 
Hood and Bar Cafe is another open mic cafe located along Victoria Street – I didn't know there are so many there!! Despite being on the 5th level, the cafe also offers al fresco dining, which is quite romantic with a pretty view of the skyline.
This cafe is very different from other open mic cafes, having an oriental vibe to it instead of the usual artsy-music vibe. The interior decor such as floral prints and Chinese characters on the walls give the cafe an interesting and refreshing ambience.
Their open mic sessions are held every Tuesday from 8:30pm. However, they are a little more strict about the open-mic sessions as they require that performers are of a certain standard. If you're up for the challenge, email enquiries@hoodbarandcafe.com to book a slot. They also feature many local bands on some days too, and have crazy alcohol 1-for-1 promotions on weekdays from 5 pm – 8 pm!
Address: 201 Victoria Street, #05-07, Bugis+, 188067
Open Mic Hours: 8 30 pm – 1 am
Contact: 6221 8846
Website: http://www.hoodbarandcafe.com/
7. Hard Rock Cafe

Besides their good food and killer Mac 'n' cheese, Hard Rock Cafe is another spot for music jamming, with open mic sessions every Sunday from 7pm – 10pm. Being only an 8 minute walk away from Orchard MRT, Hard Rock Cafe is convenient and easy to spot.
I've seen the stage and the drum set whenever I visited Hard Rock, but never knew they were open for music jamming sessions! They also have live bands every other day, which can be considered to be on par with those at Timbre.
Check out this 13 year old kid who absolutely killed it at an open mic in 2013:
Hard Rock Cafe is also a popular venue for birthday parties as the staff are very welcoming and sporting when it comes to birthday songs. No more awkward restaurant celebrations – yay!
Address: 50 Cuscaden Rd, #02/03-01, HPL House, 249724
Open Mic Hours: 7 pm – 10 pm
Contact: 6235 5232
Website: http://www.hardrock.com/cafes/singapore/ 
---
8. Blu Jaz Cafe

---
Blue Jaz Cafe prides itself in being a restored shophouse located in the heritage area of Kampong Glam. Open mic sessions take place here every second Monday of the month, catering to musicians and poets. Stand-up comedians can look forward to the open mic comedy shows held frequently – check their online calendar for specific dates.
Vibrant colours and funky wall art make the place a real treat for the eyes. Entry fee is $4 for the Monday night sessions, and varies for their comedy shows. Do note that unlike other cafes and bars on this list, performers have to be at least 18 years old.
Address: 11 Bali Lane, Historic Kampong Glam, 189848
Open Mic Hours: 8 pm – 11 pm
Contact: 6292 3800
Website: http://www.blujazcafe.net/event/index.php
---
9. Barber Shop by Timbre
---
Barber Shop by Timbre is more than just duck pizzas and truffle fries. It is said to be one of the best places with live music in Singapore and yes – they have open mic sessions too, every Thursday from 8.15pm! The sound system, guitar, drums, bass amp and keyboards are all provided, so all you gotta do is bring yourself.
Barber Shop by Timbre
Address: 1 Old Parliament Lane, #01-03
Open Mic Hours: Thursdays, 8.15pm – 11.30pm
Contact: 6336 3386
Website: http://barbershop.sg/residents/overheard-sessions/

---
10. Ben & Jerry's
 @ Dempsey
---

Surprisingly, Ben & Jerry's at Dempsey has open mic sessions which are super under-publicized. Their acoustic sessions are on Fridays from 9pm – 11pm and Saturdays from 6 30pm – 10 pm. Now I've something else to look forward to other than my favourite Cookie Dough!
Ben & Jerry's at Dempsey is very different from others you find at malls. There is a very homely, countryside feel to this place due to the wooden decor and more often than not, quiet atmosphere. This Ben & Jerry's even sells dishes other than ice cream, such as pizza.
Address: 8 Dempsey Rd #01-14, S247696
Open Mic Hours: 7 30pm – 10 pm
Contact: 6473 3231
Website: http://www.benjerry.com.sg/
---
Just #YOLO and perform! 
---
 
This is the perfect chance to have a #YOLO moment. Performing in front of an audience is another thing to cross off your bucket list. Nothing beats food, music, and friends cheering you on!
Break away from your usual shower showtime or Instagram covers and be under the spotlight at one of these bars – I'm sure everyone wants to be the first to know about Singapore's budding artiste because remember, the more unknown, the more hipster it is.
Regular music jammers grab their spots at these open-mic cafes/bars quickly, so call them up to book a spot before heading down. These places are perfect to sit back, relax, and treat your ears to a night of undiscovered singing talent.
Singapore, lacking a local art scene? I don't think so.
More Singapore bar-going and clubbing guides:
---
Cover image credit: Source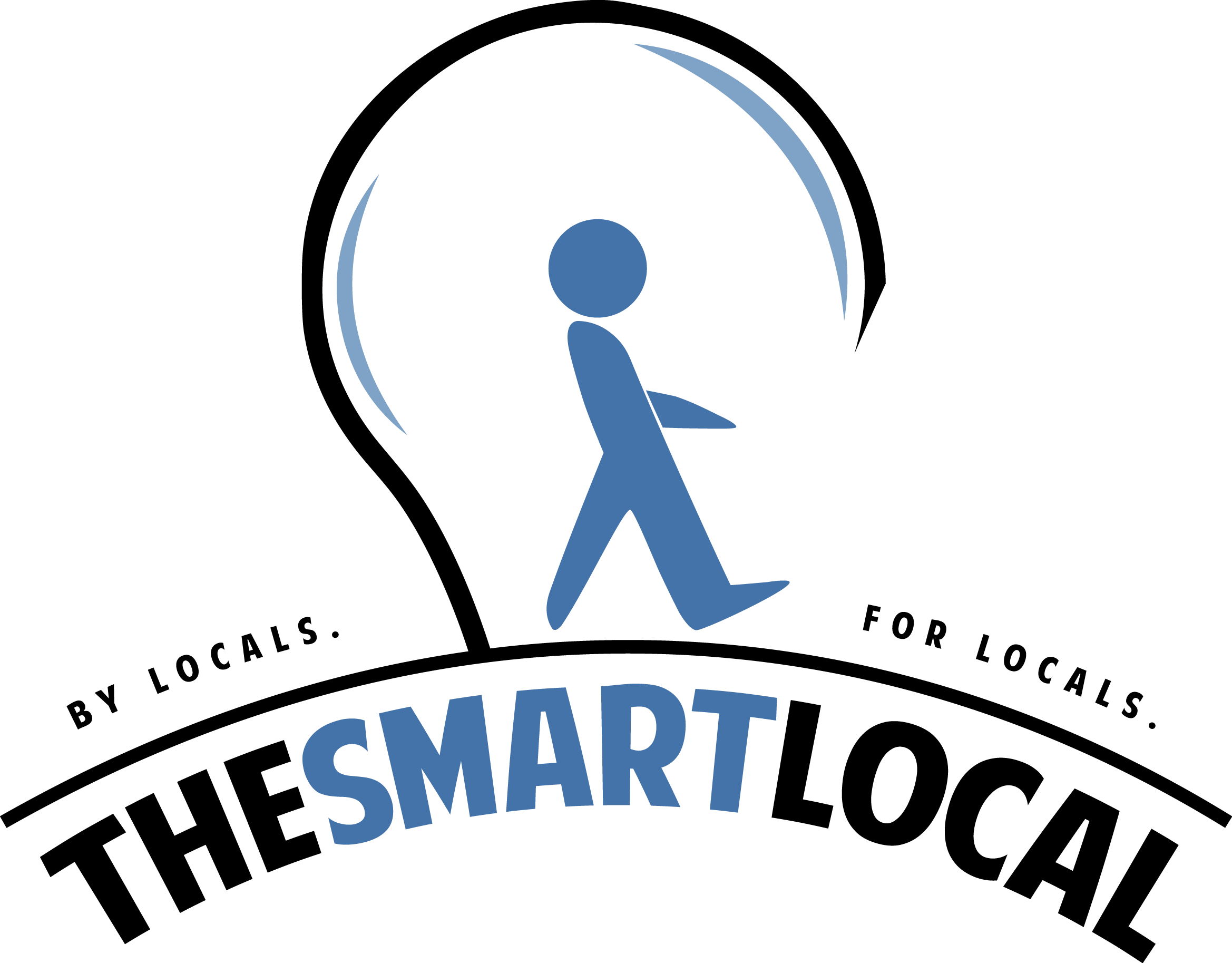 Drop us your email so you won't miss the latest news.