New Singapore clubs to party at in 2018
Image adapted from: WAN
The Singapore nightlife scene has recently said it's farewell to clubs like Cherry, Kyo and Refuge. But don't let that get you down because the partying isn't gonna stop. In fact, long-time favourites like Zouk might now be seeing some serious competition!
With special draws from free-flow alcohol to even aerial acrobatics, these new clubs in Singapore will keep your nights lit like strobe lights. So gather up your clubbing crew; it's time spice up your nights!
1. AVRY – birdcage-shaped VIP booths
Image credit: @elliotjamesinterior
If you perk up at the mention of Ultra Singapore, this one's for you. Among the founders the new hotspot AVRY are two people in charge of the annual EDM festival.
Inside, large LED screens and swooping coloured lights illuminate the birdcage-shaped VIP booths and dance floor in this mega club.  Your remixes will also be coming from a world-renowned sound system by VOID that's bound to get you grooving.
Image credit: @elliotjamesinterior
Some people prefer not to remember their nights out, but if you do, then make sure to try out their touch-screen video booth where you can create GIFs with your crew and email them to yourself for a memento.
Image credit: @insaneileen
Here's a bonus photo op: their neon-lined, mirrored entryway is also the perfect spot for a shot – the camera kind.
Music:  Hip-Hop, R&B, '90s and early 2000s EDM remixes
Cover charge: $35, comes with one free drink
Ladies night: Wednesdays.
Address: 9 Raffles Boulevard, #02-02 Millenia Walk, Singapore 039596
Opening hours: Wed: 10PM-3AM | Fri – Sat: 10PM–4AM
Telephone: 9111 2868
Website
2. 36 – Korean clubbing experience 
Image credit: @charming5
Say annyeong to 36, a new Korean-themed club that brings the nightlife of Seoul to Bugis.
Resembling clubs from South Korea's youth district Hongdae, this boutique nightspot has a badass vibe with graffiti-filled walls and colourful neon lights.
Image credit: Hype & Stuff
The space is also a cosy one that can fit 250 people – perfect if you want to avoid the masses.
Image credit: @aaron_teo 
For a true-blue Korean clubbing experience, 36 has a resident DJ from Korea, Queenzell, to rock the nights there with a good dose of BTS and G-dragon.
To complete the night, order some soju bombs – a shot of soju dropped into a glass of beer – at the bar.
Music: Kpop, Electro and Hip-Hop
Cover charge: $30 for males, with 2 free drinks. Free for females.
Ladies night: Wednesday, Friday, Saturday
Address: 36 Beach Road ,#02-02, Singapore 039596
Opening Hours: Wed & Fri: 10PM-3AM | Sat: 10PM-4AM | eve of PH: 10PM-4AM
Telephone: 8186 4088
Website
3. WAN –  free entry and alcoholic bubble tea
Image credit: WAN
Visit WAN for a Hong Kong-esque clubbing experience complete with gigantic red neon signs such as "吃喝玩樂 (eat, drink, play, happiness)" and dragon projections all around.
As promised by its name play on the Chinese homonyms 玩 (play), 晚 (night) and 碗 (bowl), WAN also offers everything you need for a great night out in one spot with an electric dance floor and outdoor gastrobar with creative eats.
Image credit: WAN
Here's some good news: entry is free for everyone! But you would have to make a reservation first by dropping them a call. Ladies can also sign up for the guest list via the club's Facebook events page for extra benefits such as free drinks.
Image credit: WAN
For dinner or pre-drinking, there is an alfresco gastrobar, WAN Bar + Kitchen, that opens from 5PM till late every Monday to Saturday, serving creative booze and grub like alcoholic bubble teas ($18) and Jajang Bomb Fries ($14) – an Asian take on poutine, with fries doused with mozzarella and sweet black bean sauce.
P.S.: Make sure you dress to impress, because the management is very strict about the dress code. Avoid wearing berms, sports shoes, or anything too casual.
Music: Hip-Hop and Classic Pop
Cover charge: None
Ladies night: N.A.
Address: 3 Temasek Boulevard, #01-434, Suntec City North Wing, Singapore 038983
Opening Hours: Wed & Fri: 10PM-3AM | Sat: 10PM-4AM
Telephone: 9171 2179
Website
4. MAO – oriental-themed bar-club with booze at $8 nett 
Image credit: @charlottececile
Cherry Discotheque might be gone, but that team behind it didn't leave us hanging with nothing. Enter MAO, an oriental bar and club near Telok Ayer. Complete with rows of dimly lit red lanterns and a scarlet colour scheme, this underground space gives off a sultry vibe.
Image credit: MAO
The music here is dynamic with different genres playing each day. Thursdays are for busting out your moves with R&B and Hip-Hop, Fridays with Basement Soul from international acts and Saturdays with Techno and House.
Image credit: MAO
But the best thing about this club has got to be their alcohol offers. From an affordable $8 nett, you can get Asahi Draft Beer and house pours at MAO's Kitchen from 5PM to 12AM, from Mondays to Fridays.
Thursdays are the best time for ladies to hit this club because you'll get free entry and complimentary free-flow drinks.
Music: Disco, Funk and Hip-Hop
Cover charge: $20 (females) / $25 (males), comes with one free drink. Free entry before 12MN.
Ladies night: Thursday. Comes with complimentary free-flow drinks from 10PM to 1AM
Address: 133 Cecil Street, #B1-02 Keck Seng Tower, Singapore 069535
Opening hours: Daily: 5PM-12AM (Bar) | Thu – Sat: 10PM-4AM (Club)
Telephone: 9740 7470
Website
5. D'underground – Orchard Road club with old-school games 
For the best of dancing, drinking, and fun party games, head to D'underground. This all-in-one entertainment space is just a few minutes' walk from Orchard MRT.
On top of beer pong, there are games like air hockey and Pirate Roulette to add more excitement to your drinking sesh.
To fuel yourself up to play, pop by from Tuesday to Saturday from 6PM-9PM for free flow drinks from $15!
Ladies, plan your Girl's Night Out around this club on Wednesdays because you'll get free entry and unlimited drinks.
Read out about our experience at D'underground here.
Music: Trance, Techno, Jazz
Cover charge: from $20
Ladies night: Wednesday, before 12.30AM, comes with free flow drinks
Address: 360 Orchard Road, #B1-00 International Building, Singapore 238869
Opening Hours: Tue – Thu: 6PM-3AM | Fri – Sat: 6PM-6AM | Sun: 4PM-2AM (Closed on Mondays)
Telephone: 6737 6269
Website
6. Bar Rogue – 2-storey club with acrobatic performances
Image credit: @barrougesingapore
Originating from Shanghai, Bar Rouge raises the bar – pun intended – for nightlife in Singapore. Perched on the 71st storey of Swissôtel The Stamford and topped with performances throughout its 2-storey-high space, this is definitely one for the extravagance.
Aerial acrobatics.
Image credit: Bar Rouge
If you haven't had enough of the acrobatic stunts from The Greatest Showman, make sure you hit up Bar Rogue because unlike the usual club, this one has aerial acrobatic acts above you!
Club washrooms generally do not have a very good rep. But hey, the ones here certainly are amusing with these Singlish neon signs.
Image credit: @michael_gurunathan
Ladies night here is set on Thursday, with free entry and free-flow drinks for ladies from 10PM till 1AM.
Music: Open Format
Cover charge: $25 with one free drink
Ladies night: Thursday
Address: 2 Stamford Road, Floor 71 Singapore
Opening Hours: Tue & Wed: 6.30PM-2AM | Thu: 6.30PM-4AM | Fri & Sat 6.30PM-5AM
Telephone: 9177 7307
Website
7. Baliza – opens late till 6AM
Image credit: Baliza 
If you love Attica at Clarke Quay, check out Baliza, which is brought to you by the same founders. With the doors closing at 6AM, you will be able to dance the whole night away here – and catch the first MRT train home.
Featuring 2 large dance floors – the Main Room and VIP Suite – this is the place for those who love to get hyped up with a crowd.
Image credit: @balizasg 
From Thursday through Saturday, click "going" on their Facebook page to get free entry before 12AM. Ladies night is on Wednesday as usual, but here's a lil' upgrade: Instead of the usual house pours, you'd get free flow champagne and unlimited chocolate fondue – great for fuelling any hunger pangs that ring throughout the night.
Music: EDM and Hip-Hop
Cover charge: from $28, comes with one house pour
Ladies night: Wednesday, with free flow rose champagne
Address: 6 Raffles Boulevard, #01-04, Singapore 039594
Opening Hours: Wed – Sat: 10PM-6AM
Telephone: 6883 1155
Website 
8. Peaches – LGBT-friendly club with alcohol buffets 
Image credit: @Peaches
LGBT-friendly club Peaches is a new hangout that has taken over Cherry's space with it's neon lights, raw unpainted walls, and remixes on 90's pop music perfect for singing – or yelling along – to.
Image credit: @yourstrulyvandamissjoaquim 
If that ain't enough, there are also occasional drag queen performances and competitions to spice up your night. Check out the schedules on their website.
Image credit: @booboorian 
Alcohol lovers, heads up: Peaches occasionally holds an alcohol buffet party ($35) from 10PM-11.30PM on Fridays, available only to the first 100 people per night.
Psst. if you are an NSF or a student, there's free entry before 11PM.
Music: EDM, Old School Pop and R&B
Cover charge: $20 (student and NSF) / $28 (regular), comes with free drink.
Ladies night: N.A.
NOTE: Peaches has since closed for an indefinite period of time.
Address: 21 Mount Elizabeth, York Hotel, Singapore 228516
Opening hours: Wed, Fri & Sat: 10PM-3AM
Telephone: N.A.
Website
BONUS
Bang Bang (revamped) – free entry and CO2 smoke guns
Image credit: @bangbang_sg
After going through a revamping process, Bang Bang is back at it again, this time with the elimination of cover charge for everyone. Yes clubbers, your dreams are coming true; it's the first club in Singapore to offer free entry for both ladies and gents.
This new version is heavy on the glitz and glamour with giant diamond-shaped cages framing the podiums and mirrored ceilings. Bang Bang takes their name seriously, so there are even tables equipped with CO2 guns for you to shoot out some smoke like a baller.
Image credit: @bangbang_sg

Image credit: @bangbang_sg
On top of the F.O.C entry, ladies can also sign up for the guest list for express entry and a complimentary drink before 12.30AM.
Music: EDM, Hip-Hop
Cover charge: None
Ladies night: N.A.
Address: 7 Raffles Boulevard, Marina Square, Singapore 039595
Opening hours: Wed: 10PM-5Am | Fri & Sat: 10PM-6AM
Telephone: 8127 2808
Website
Tuff Club (opening in April 2018) – pop up club in a Chinese restaurant
Organised by a group called The Council, known for hosting wild pop-up parties everywhere from rooftops industrial warehouses, Tuff Club will be open for partying in April and will only be around for 3 short months.
Image credit: Tuff Club
Inspired by Trim and Fit (TAF) Club from the old primary school days, Tuff Club's slogan is "It's leg day everyday at Tuff Club, so why run when you can dance?" Here, everything is carefree – even the dresscodes, where comfy sneakers are the recommended kicks to don.
Its exact location and opening date is still a secret at the moment – the only hint given was "a Chinese restaurant in the CBD" –  but you can sign up for first dibs on their webpage to make sure that you don't miss out on anything.
New clubs in Singapore for a wild night out
If all the classic clubs are "been there, done that" for you, make sure you check out these fresh hot clubs for a great night out. These new kids on the block are certainly worth a visit with their intriguing concepts and great music scene.
Check out more things to do in Singapore: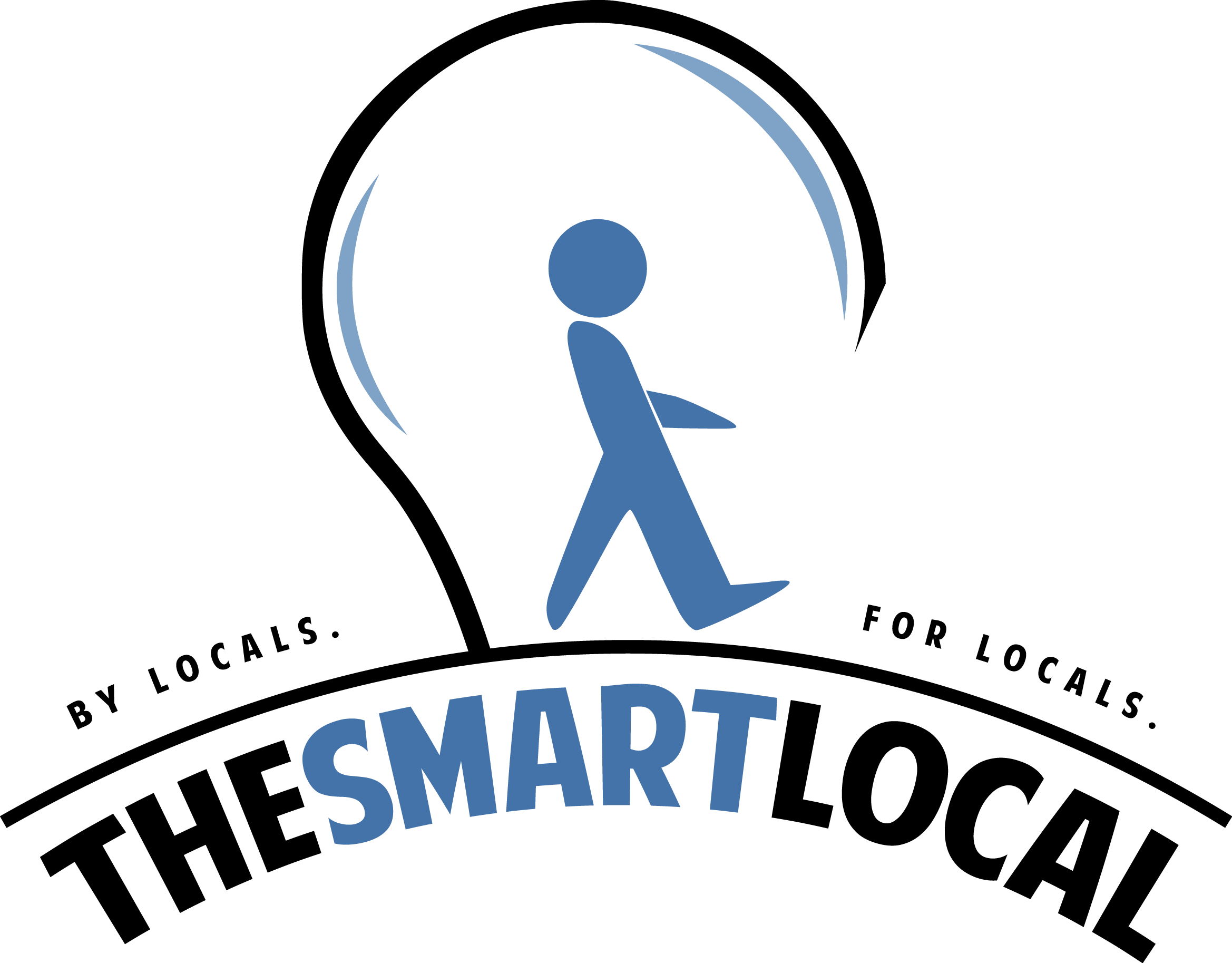 Drop us your email so you won't miss the latest news.