Watching my colleagues get laid-off
---
If you've been keeping up with the news, big companies seem to be purging employees en masse. Twitter laid off nearly half its people early this month, and Meta followed suit with 10,000 workers on the chopping block. 
Nobody wants to get fired. It's in the word itself; an omen that life's about to go up in flames. But if you're the one who survived the firing frenzy – trust my friend JJ, it's no smokeshow of a situation either.
Layoff survivor's guilt is hauntingly real, especially for a fresh grad who just joined an MNC here, and saw his friends and mentors get the boot soon after. JJ shares with us how it all went down:
---
Joining my dream company after uni
---

Image credit: Unsplash
At the start of 2022, I was fresh off the uni boat and thrust into the working world. I had just snagged a position at the company of my dreams and was feeling pretty good about myself. After all, the interview process was stringent and intense, and only the crème de la crème made the cut.
However, the grass is greener on the other side; it was a great place to start my career, the pay was above expectations, and the office was fancy AF. I was on a high of hope, looking forward to making new friends and being part of a young, dynamic culture.
And I did just that. Soon after I was onboarded, they welcomed me into a youthful and optimistic circle of colleagues who were eager to climb the corporate ladder together. My job could be fast-paced and demanding at times, but it was my new work friends who made it worth the hustle.
We carried a strong "teamwork makes the dream work" vibe, and there was never a problem we couldn't solve if we put our heads together – or so I thought.
---
Anticipating the big retrenchment
---

Screenshots from xiaohongshu warning Singaporean colleagues about the impending firing.
Image credit: WeirdKaya 
A few months after settling in, I heard a very unsettling rumour. Some overseas colleagues had taken to social media to warn about an impending company-wide retrenchment that threatened to lay off up to 60% of all employees.
They detailed which departments would be hit the hardest, when these events would unfurl, and why so many were being let go. It was basically a big "saving our butts" move in light of the pandemic-induced global recession and a rescinding of our hyper-growth strategy.
However, most of my local colleagues chalked the rumour up to be just that – a fear-mongering claim born out of the current job climate. Thanks to the onslaught of Covid-19 in 2020, pandemic-related retrenchments were at a historic high since 2003's SARS outbreak. In fact, the Ministry of Manpower reported more than 26,000 Singaporeans being jobless at the start of 2021.

A recent headline on retrenchments from 2022.
Image credit: Faith Leong
So, at the same time, it wasn't a totally ungrounded rumour, and being the overthinker that I was, I started to mentally prepare myself for the worst. I mean – if anyone was getting sacked, it'd probably be the new guy right?
Still, as many pep talks as I gave myself, I was worried sick. I couldn't help myself from mulling over what I'd do if I lost my job. Since it was my first one, there was no cushy industry portfolio or 3-year-experience to fall back on. 
Perhaps that's proof that "the more you think about it, the more it'll happen", because in a week, the worst came to pass.
---
Watching my colleagues get laid off
---
It was a Monday. At around 9am, when employees were just trickling into work, we received an emergency invite to a Town Hall meeting at 9.15am. That was sus, because our Town Halls were usually scheduled months in advance – which meant that something was definitely up.
"Er, good morning everyone," our Chief Officer started, deadpan. 
He then explained that due to certain macro economic factors, the company would be pivoting its focus to self-sustainability. People began exchanging glances and getting more fidgety. The air was tense with anticipation and dread.
Then, he followed by saying that they would be downsizing headcounts and annulling certain roles. Everyone froze.
Within 7 nauseating minutes, the whole meeting ended abruptly. No Q&As, no follow-ups. 
In other words, the office was about to turn into a live firing range. People were getting phone calls left and right, asking to come over to the meeting rooms for a "quick chat". Of course, by then, it was blatantly clear what that meant. 

Image for illustrative purposes only.
It felt like an "I told you so" moment, without the smugness about being right. All 6 floors of our meeting rooms were fully booked and cordoned off, almost like a crime scene. Inside sat a HR personnel, a stack of contract folders, and a tissue box – which they had to run out to replace almost every hour.
And the "quick chats" were faithfully quick too; a brief apology, a signature on the retrenchment form, and a goodbye. Still, the damage was done and many tears were shed. People were calling their loved ones, hugging one another, and quietly sobbing at their desks.

The meeting rooms had glass doors, so we could see everything happening inside.
Image credit: JJ
I remember walking into the pantry and bumping into a fresh-faced lady who innocently asked me where Meeting Room 15 was – implying that she was relatively new. When I pointed towards the dreaded meeting room section, her face instantly fell. A meek "oh, thank you," was all she responded with, before walking away with her head bowed. 
It was absolutely heart-wrenching. 
When it was time for lunch, the mood was heavy and foreboding. My friends and I tried not to talk about it, but it was clear that that was probably the last time we were all hanging out as colleagues. It was almost like a "last supper" of sorts, and afterwards, we walked some of our retrenched friends to the meeting rooms for a final send off. 
Employees who got laid off were packing up their desks and scuttling up and down the hallways, because they were told to leave by the end of the day. Even those who weren't called couldn't concentrate on their work, when the uncertainty of their own livelihood dangled in front of them. I, for one, was too distraught and paranoid to get any decent work done.

By the end of the day, all the desks were stripped empty.
Image credit: JJ
As the day progressed, things got so disruptive that management encouraged the few of us remaining to work from home. I guess they didn't want us to see the aftermath of the firing, but we were already pretty demoralised at that point.
Even though I did anticipate the big retrenchment, the reality of half the office leaving hit me like a truck. It was sudden, brief, and cold – nothing I thought I would ever experience, let alone survive. 
---
Feelings of guilt and job insecurity
---

Image for illustrative purposes only.
When it was finally announced that the retrenchment exercise had ended, a wave of relief swept over me. I was shocked and fairly pleased with myself for having braved the storm, until it hit me – why had I?
This was where my survivor's guilt kicked in. Things like "it should've been me" and "I'm not as good as them" started to steep in my head. After all, I was a fresh grad, a new bird, a nobody in the industry. Compared to many of my ex-colleagues who had dedicated a good chunk of their life to the company, I was nowhere near as qualified to stay. 
Some said that the layoffs were randomised, and others said they were purely political. I guess I was just lucky, but somehow that made me feel worse. 
---
"We're not salty, just sad la"
---
To my surprise, when I met up with some of my ex-supervisors after the dust had settled, they shared that it was actually an opportunity in disguise. This exit propelled them to find a better job with higher pay, on top of a hefty severance package and a much-needed sabbatical. 

Some of my ex-colleagues used the opportunity to travel.
Image for illustrative purposes only.
Most of my other friends who got retrenched were also cool with the outcome, agreeing that their dismissal wasn't an indication of their talent and value. The company was hiring too aggressively and living beyond its means, and while nobody deserved to be terminated, it was a necessary evil. 
"It's not personal, it's business," one of my former teammates quipped, "we're not salty, just a bit sad la."
It took the whole office several weeks to fully hand over assets and bridge the gaps. I still take a while to comprehend why I can't tag certain staff handles on our communication channels. Seeing other company perks get the chop, like our mega-pantry and meal allowances, was also a huge bummer. 

Our pantry is now about 30% of what it was – not that I'm complaining.
Image credit: JJ
Loyalty and morale have also declined, and there are whispers of people feeling sian and shag at work. However, our sense of colleague camaraderie survived, and I feel like the office is "in this together" more than ever, no matter where we go and what happens.
---
Dealing with layoff survivor's guilt
---
In the survivor's guide to layoff survivor's guilt, JJ has this advice for those embroiled in recent company cuts: always know that it's not you – it's them. And by them, he means those incorporeal economic forces, big business strategies, and financial pressures. 
The purpose of any business – especially for big'uns like Twitter and Meta – is to turn a dollar, so don't blame yourself for being caught up in its rampage to success.
Instead, learn to separate work from personal life and gain validation from how you see yourself, over how the company sees you. JJ still keeps in touch with most of his ex-colleagues and they continue to egg each other on through all their endeavours. He's confident that they're more than capable of getting back on their feet. 
However, he also sympathises with some of his other colleagues who were main breadwinners with mouths to feed at home. Restoring a big gash of income – on top of coping with the anxiety of unemployment – is definitely a tall and lofty order. 
JJ says, it's important to avoid kicking yourself when you're down, and focus on constructive actions. For instance, try reconnecting with old bosses, honing in on your personal finances, or taking short courses to diversify your skills. 
"Touch wood, even if I get retrenched in December, I know that being laid-off doesn't mean I suck," JJ laughs, "is TSL hiring?" 
For more perspectives:
---
Cover image adapted from JJ, WeirdKaya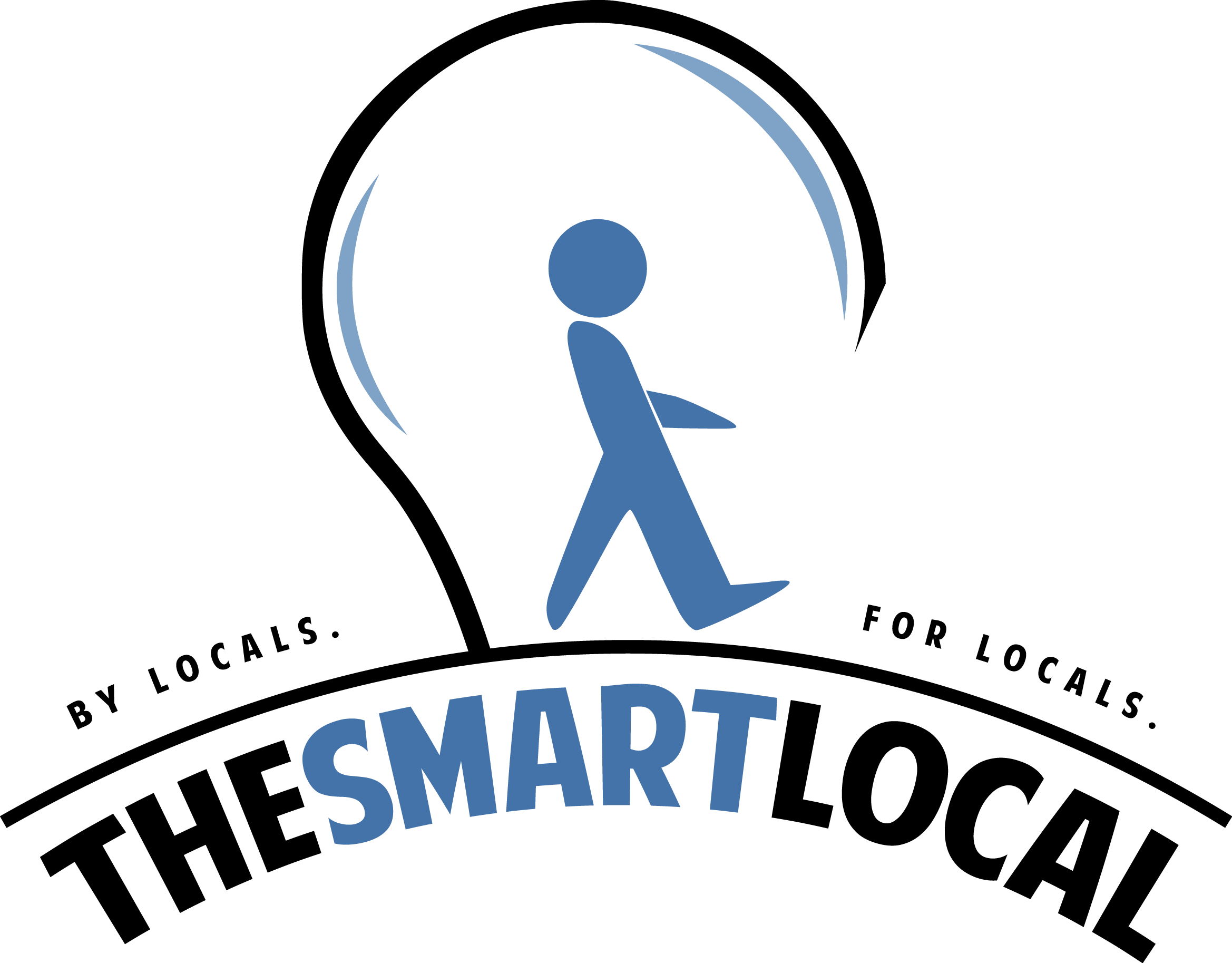 Drop us your email so you won't miss the latest news.