Evolution of Orchard Road
---
Off the top of our noggins, most of us can probably visualise how Orchard Road looks like – bright and shiny buildings with giant windows displaying the latest outfits and bougee cafes at every corner.
But these landmarks that line Singapore's shopping district have gone through quite the metamorphosis since the development of the area in the 1970s. From taking over cemeteries to the first multi-storey mall in Singapore, read on to find out more about the evolution of Orchard Road over the years:
---
1. TANGS at Tang Plaza
---
Then – Known as C.K.Tangs
---

Image credit: Visit Singapore
London has Harrods; Singapore has TANGS. The department store is a household name for many looking to furnish their homes with appliances, bedding, and other homeware. Before the store was simply known as TANGS, it used to be called C.K. Tangs, eponymously named after its founder Tang Choon Keng.
Tang purchased a plot of land at Orchard Road in the 1950s after noticing that expatriates  from Holland Village would frequent this stretch. The department store that opened soon after was a simple 4-storey building that had Chinese architectural influences on its windows and rooftop.
---
Now – Modern mall with a pagoda-like hotel
---
Today, Tang Plaza stands out among the steel and concrete of Orchard Road. Elements from its previous building can be seen with its traditional Chinese architecture style and emerald green roof tiles. The main building still holds the department store, but the pagoda that towers above belongs to the Singapore Marriott Tang Plaza Hotel.
Address: 310 Orchard Road, Tang Plaza, Singapore 238864
Opening hours: 11am-9pm, Daily
Contact: 6737 5500 | TANGS website
---
2. The Istana
---
Then – Housed British Colonial Governors
---

Image credit: The Istana
Before serving as the President's residence, The Istana was home to British Governors serving in Parliament. The building was handed over to the Singapore Government in 1959 from the British when the country was granted self-governance.
It was then officially renamed "The Istana" and became the official residence of the President of Singapore after Independence in 1965.
---
Now – Official residence & office of the President
---
Although The Istana is listed as the official residence of the President of Singapore, it is reported that only the first president, Yusuf Ishak, actually lived here. The building is now used by the President to host dignitaries, such as the late Her Majesty Queen Elizabeth II during her visits to Singapore.
The Istana is open to the public a number of times a year for visits via the Istana Open House. Some key features to check out include the Swan Pond that's home to a couple of white swans, kingfishers, and owls, and the fruit orchards that grow spices, bananas, and jackfruit.
Address: Orchard Road, Singapore 238823
Contact: Istana website
---
3. Ngee Ann City
---
Then – 72-acre Teochew Cemetery
---

Image credit: Roots
There's nary a visitor to Orchard Road that wouldn't know of Ngee Ann City which is situated right in the heart of the shopping strip. The iconic landmark is immediately recognisable with its 2 brown buildings and courtyard that has a water feature in the middle.
It's a peculiar shape, given the other glistening structures in the area. But to understand why, you need to know that before Ngee Ann City was built, this space was once occupied by a Teochew cemetery that housed almost 30,000 graves.
The cemetery was exhumed in the 1950s to make way for the developments of the Orchard area. The remains that are buried here were moved to the Teochew Memorial Park in Yishun. 
---
Now – Tombstone-shaped shopping centre
---
Now, back to that peculiar shape we were talking about. It is said that the buildings were arranged this way to mimic the shape of headstones found at Chinese cemeteries. This was done in hopes of appeasing the spirits of those who were once laid to rest here. Annual prayer sessions are also conducted here for this very reason.
We're not sure if these prayer sessions work, but the mall is anything but ghostly, since it's now home to Takashimaya and a plethora of atas stores such as Cartier and Louis Vuitton.
Address: 391A Orchard Road, Singapore 238873
Opening hours: 10am-9.30pm, Daily
Contact: 6506 0460 | Ngee Ann City website
---
4. Wisma Atria
---
Then – Dull looking steps & facade
---

Image credit: National Archives of Singapore
Before Wisma Atria was a shopping mall, it used to house the Indonesian Embassy of Singapore. Then, this building was seized by the Central Government of Kuala Lumpur during the Indonesia-Malaysia Confrontation that occurred between 1963-1966.
The building was returned to Indonesia in 1965, after which, extensive renovation works were done to create a shopping and office complex.

Image credit: The Long and Winding Road
If you visited Wisma Atria between 1986-2008, you'd remember the aquarium that was a certified boomer classic in terms of meeting points in the Orchard area. On weekends you'd see a crowd of people admiring the fishies or just waiting for their friends to arrive. 
---
Now – Lighted stairs buzzing with activity
---
Head down to the shopping mall right now and you won't be able to find the iconic aquarium any more. It was removed in 2008, with its inhabitants relocated to Underwater World at Sentosa before its closure in 2016.

Image credit: @aryayunata
Today, the lighted steps at Wisma Atria is a spot where Singapore's busking scene comes to life. The mall is one of the designated locations under the National Arts Council where you can catch Singapore buskers, such as Arya Yunata and Rex who belt out soulful hits on select dates and times.
Full list of busking locations and schedules.
Address: 435 Orchard Road, Wisma Atria, Singapore 238877
Opening hours: 10am-10pm, Daily
Contact: 6235 2103 | Wisma Atria website
---
5. Plaza Singapura
---
Then – SG's first multi-storey mall
---

Image credit: Capitaland
In 1974, Plaza Singapura opened its doors as the first multi-storey mall in Singapore. If you visited the mall back then, you might remember the now defunct Yaohan Department Store that took up the most retail space, spanning 3 stories in total.
Yaohan was a Japanese supermarket slash department store at the time – think Don Don Donki of the 1970s. As the largest department store to import Japanese products to our shores, the mall saw frequent visitors from locals and Japanese expats alike.
---
Now – Bigger shopping mall attached to Dhoby Ghaut MRT
---
Yaohan has since left Singapore but Plaza Singapura remains just as popular as it did when it first opened. Dhoby Ghaut MRT Station was linked to Plaza Singapura in the late 1980s, which only made it more convenient to visit the mall.
Since then, more renovation works have been done, such as a complete overhaul in 2006 and an extension in 2012.
Address: 68 Orchard Road, Plaza Singapura, Singapore 238839
Opening hours: 10am-10pm, Daily
Contact: 6332 9248 | Capitaland website
---
6. 37 Emerald Hill Road
---
Then – Former campus for Singapore Chinese Girls' School
---

Image credit: Roots
Our next location is sure to stir up nostalgia if you were a Singapore Chinese Girls' School (SCGS) student pre-1994. 37 Emerald Hill Road was the SCGS campus from 1925-1994. After the school's move, a petition, "Keep 37 Emerald Hill Road", was started by former SCGS students to conserve the site.
---
Now – Event space for arts
---

Image adapted from: @sing_lim
The petition worked and the former SCGS campus is now a conserved property. It's currently being used as an event space for the arts, such as PLAYfiesta and the Singapore International Photography Festival. Who knew that amongst the bustling shopping district of Orchard Road, lies a piece of Singapore's education history
Address: 37 Emerald Hill Road, Singapore 229313
---
7. Orchard Towers
---
Then –  Residential, office & retail building
---

Image credit: Roots
Completed in 1975, Orchard Towers was deemed to be another shopping mall along Orchard Road. Not much has changed to the building's facade or interiors since its opening. But, its reputation will soon take a scandalous turn.
---
Now –  A haven for late-night bars and siam dius
---
Nowadays, Orchard Towers has a reputation that's less than stellar. Over the years, the building has been the location of notorious crimes such as the Orchard Towers double murders or more recently, the 2019 Orchard Tower murder.

Image credit: Ipanema World Music Bar
It's an open secret that shady businesses have been conducted here in the form of "massage parlours" which were the subject of police raids in 2018. It's also known for its plethora of Thai discos, where many office workers head to for a drinking session with siambus, Thai girls who entertain patrons by playing games, dancing, and performing.

Image credit: @foodies4fattiess
That said, there's a less sleazy side to this place. It's a go-to place for authentic Thai food, if you know where to look. Tom yum soup, Thai beef noodles, and crispy omelettes are just a number of dishes at Orchard Tower restaurants such as Thai Tantric and Cafe Supunsa Thai Cuisine.
Address: 400 Orchard Road, Orchard Towers, Singapore 238875
---
8. Ming Arcade
---
Then – A hotspot for live music
---

Image credit: Roots
One could argue that Ming Arcade was the OG of the local music scene. This mall was home to a number of pubs that offered live music for entertainment. Both local and international bands would perform here, so this was where music aficionados would hang.
Probably the most famous of the lot was the Rainbow Lounge, which used to feature artists such as Tokyo Square, The Quests, and Speedway. Of course, as a Gen Z-er or even a millennial reading this, you'd probably be confused by these names. But check in with your parents and you might find out that these guys were the bee's knees in the 1980s.
There was even a rumour that David Bowie was supposed to perform here during his visit to Singapore, but this was scrapped since the lounge had failed to acquire the right licence for it to happen.
---
Now – Quiet mall with Family karaoke & pubs
---
Ming Arcade definitely had its time in the limelight. Today, most businesses have shuttered but there are a couple that still pay homage to the mall's musical history. Chips Cafe & Pub, for one, still hosts events catering to different music genres, mainly emo, hip hop, R&B, and pop punk.
Address:  21 Cuscaden Road, Ming Arcade, Singapore 249720
Opening hours: Mon-Sat 11am-9pm (Closed on Sundays)
---
Orchard Road as we know it
---
While some of us have never experienced the past "versions" of popular attractions in Orchard Road, it's important to know that what we have today didn't come by chance. It is the byproduct of Singapore's history, some of which still can be seen amongst the hustle and bustle of today's Orchard Road. 
Here's more articles to get your history juices flowing:
---
Photography by Doreen Fan.
Cover image adapted from: Capitaland, Roots, Remember Singapore, Visit Singapore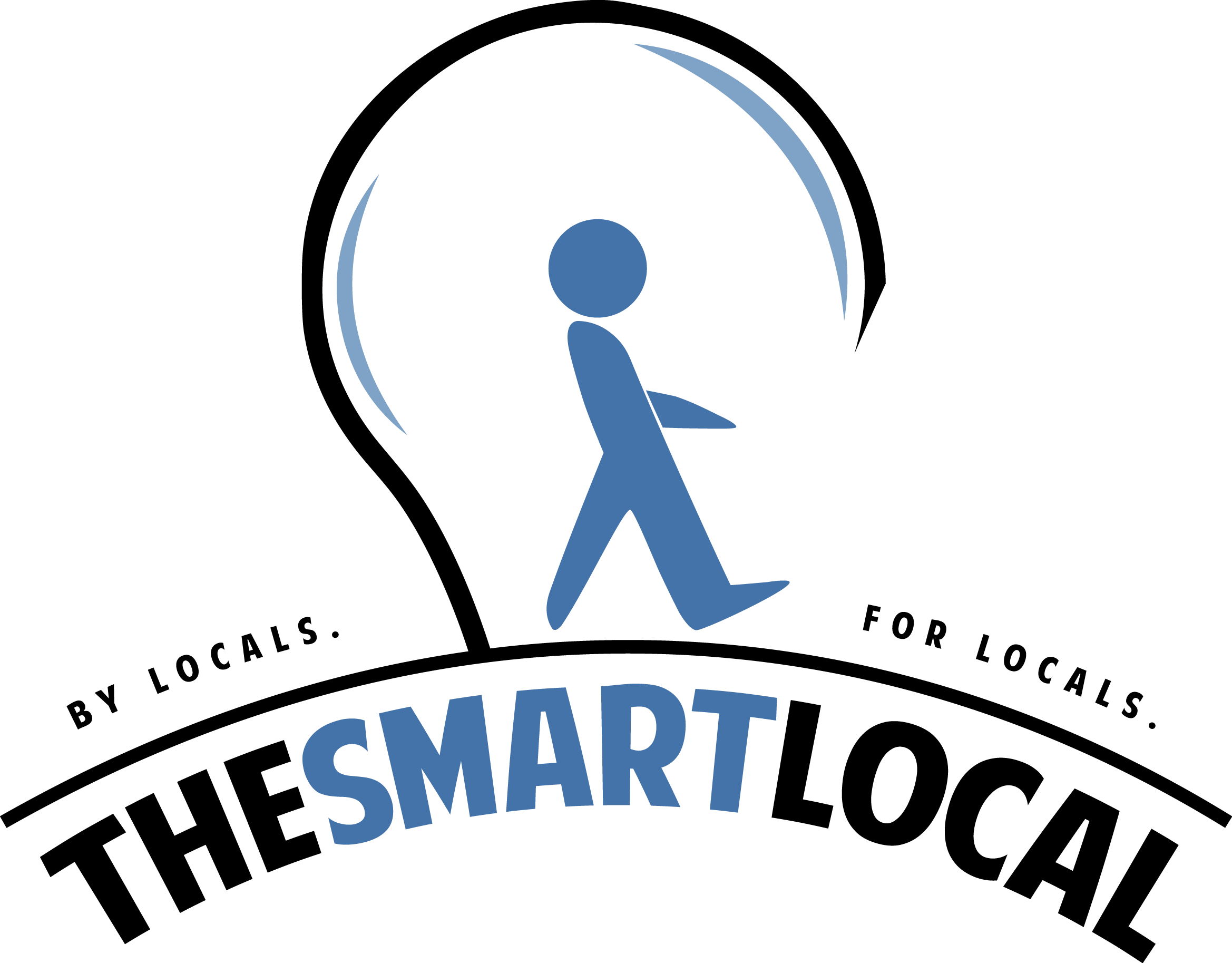 Drop us your email so you won't miss the latest news.