Evolution of Singapore flag
---
Singapore is known for bubble tea-addicted residents lovers, "Crazy Rich Asians", and our iconic red and white flag, adorned with a crescent moon and 5 stars. We've seen it everyday in the school parade squares as kids and now spot it soaring through the air every national day. But before the Singapore flag came to be, our little red dot flew flags of all designs, from Malaysia's to ones that looked like a knock-off Aussie flag – no cap.
---
– Flags used in Singapore pre-independence – 
---
1. 1819 – United Kingdom & British East India Company
---

Image credit: Wikipedia 
Cue the dramatic pattern we see at the start of every Britain's Got Talent episode and the colour scheme of every other fish and chip store. The Union Jack was flown in Singapore in the early 1800s when Singapore was conquered by the British Empire.

Image credit: Wikipedia 
If you could travel back 200 years, you'd also realise there was another flag used in Singapore during this time. The British East India Company's flag symbolised a trading group of English merchants. While some say it looks a whole lot like the American flag, our hot take's that the red and white additions are fate's way of foreshadowing the colours of our flag today. 
---
2. 1874 – Straits Settlements
---

Image credit: Wikipedia 
Malacca and Penang may be a border away now, but Singapore and these then-British territories shared The Straits Settlements flag in the late 1800s. According to various online sources, the flag continued to be in use during the 1942 Japanese occupation later on.
Now, if you had any trouble drawing our current flag as a kid, this would have been a pain to sketch out. But that's not the only reason why we're glad this isn't our flag today –  it looks too much like Australia's flag; minus the stars and with the addition of a very complicated looking logo. We need our individuality ✨.
---
3. 1942 – Japan's flag
---

Image credit: Wikimedia Commons
When the Japanese came, it was no surprise that the Japan flag was flown from 1942-1945. Singapore was renamed Syonan-to and had our time changed from GMT+08:00 to GMT+09:30 to match Japan's clock.

---
4. 1946 – Colony of Singapore
---

Image credit: Wikipedia
Once World War 2 ended, our ancestor's lives improved; and so did the design of our national emblem, it seems. After the Straits Settlements fell apart with Malacca and Penang joining a separate union, Singapore was left as a Crown Colony on its own. 
We no longer had to share a flag, nor did we have to share a Legislative Council any longer. 1946 marked the beginnings of the The Legislative Council of the Colony of Singapore with a revamped council of officials, paving the way for self-governance.
---
5. 1963 – Malaysia's flag
---

Image credit: Wikiwand 
In 1962, we merged with Malaysia, became one of their many states, and took on their flag. This brought on a whole lot of power struggle and political drama. But we shall not bore you with an in-depth history recap. 
For the JB addicts, know that there was no international border between Singapore and JB during this time, which probably translates to less causeway jam and easier visits to Hiap Joo Bakery. 
---
6. 1965 – Singapore  
---

Image credit: Wikimedia Commons
The Singapore flag may look simple but designing it took nothing short of a whole team led by the deputy PM. The then-deputy Prime Minister Toh Chin Chye and his committee took 2 months to perfect the design and get it cleared with the Cabinet.
By now, most of us can recite the meaning behind its symbols: a crescent moon for a young nation on the rise and 5 stars to represent democracy, peace, progress, justice, and equality. 

China's flag.
Image credit: Wikimedia Commons 
But there's apparently another reason behind this design. According to Lee Kuan Yew, the Chinese folks in Singapore wanted 5 stars on the flag as a nod towards their country of origin, China. Meanwhile the Malay communities wanted a crescent moon to symbolise Islam. Combining both preferences got us the design we have today. 
---
– Lesser-known Singapore flags used today – 
---
7. President Standard
---

Image credit: Wikipedia
Only slightly different from our national flag, the President Standard is often used when the head of state is present. So, this is not something you'd see every day unless you're BFFs with President Halimah Yacob.
---
8. State Marine 
---

Image credit: Wikipedia
The State Marine ensign looks like an epic crossover between the flags of Australia, Singapore, and the UK. It has been used on government non-military ships like the Police Coast Guard since the 1960s and is likely something you'd never see unless you're pulling a "Mas Selamat"-style swim in open waters.
---
9. Red Ensign of Singapore 
---

Image credit: Wikipedia
The smiley face-like Red Ensign of Singapore is used on privately owned, non-military ships. Say you get into the Maritime Business one day, know that flying the Singapore Flag insead of the Red Ensign by accident can get you a love letter from the Maritime Port Authority with a fine enclosed. 
---
---

Image credit: Wikipedia
No stranger to our brothers and sisters in the navy is the Republic of Singapore Navy service flag. You'll always see it flown with the Singapore national flag and SAF Tri-Service flag when raised on land – if not, someone's in trouble. 
---
The different flags of Singapore 
---
While most of us wouldn't necessarily need to know all about Singapore's flags and ex-flags, reading up on them is still a fun way to get in touch with our country's history. Besides, it's always a good idea to know more, so if any foreign friend happens to ask, we won't xia suay – or embarrass ourselves. 
More reads about our little red dot:
---
Cover image adapted from: Wikipedia, Wikipedia, Wikipedia, Wikipedia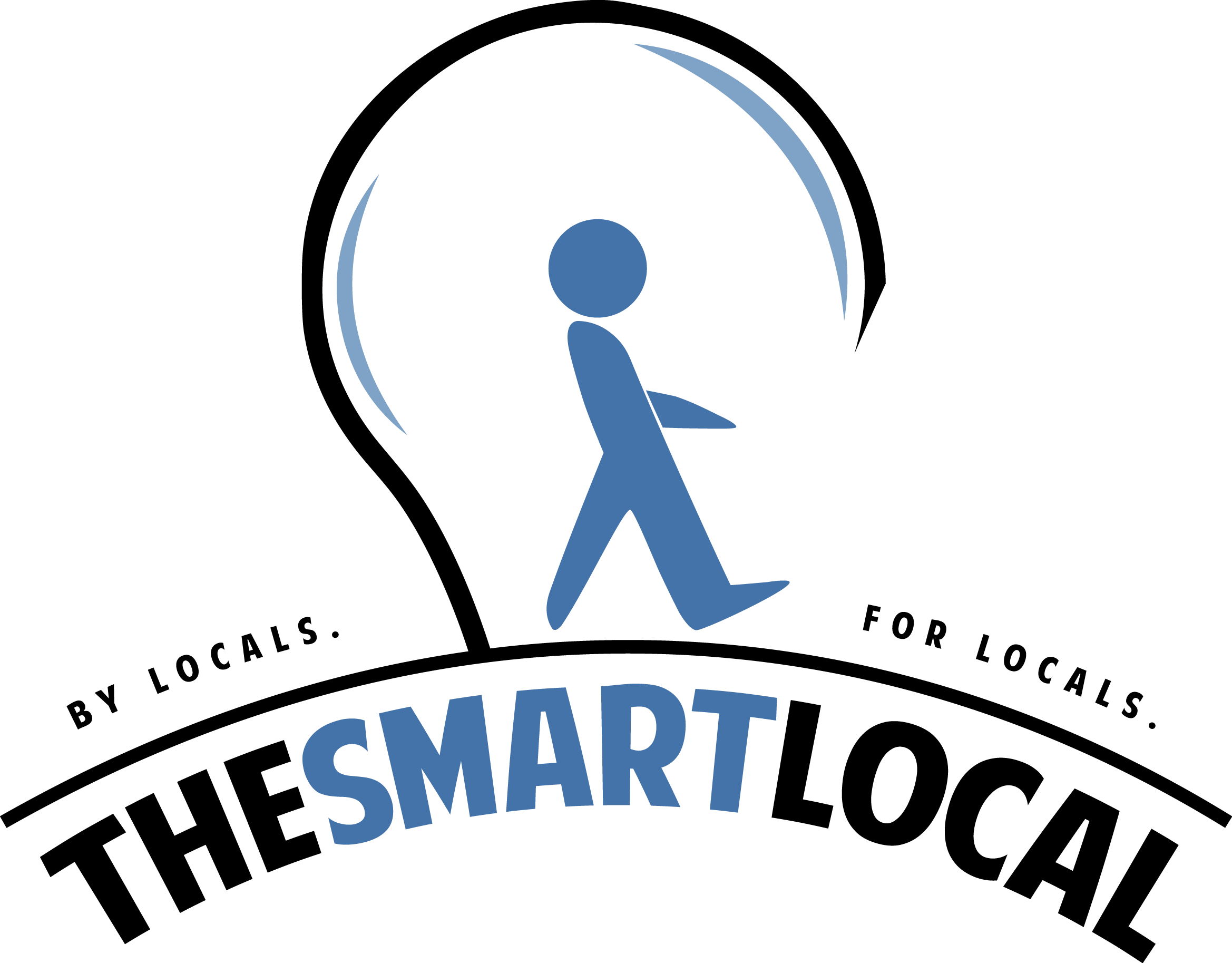 Drop us your email so you won't miss the latest news.