Unique & healthy office pantry snacks
---
You're tapping at your keyboard. You're sleepy. It's snack time. Another empty packet of chips lands in the bin. Welcome to working life. Well, fine. It's really not all that bad. Still, there are days where we're just #deadinside and the only things that can resuscitate us are some coffee, and a hefty serving of office pantry snacks.
Below are our top 10 snacks to show your Admin/HR team to request for a pantry upgrade. While yummy snacks aren't always healthy and vice versa, we've included some selections of munches that check off both boxes. Included are also some childhood snacks and unique bites to spice up your teatime snack sesh.
---
1. Freeze-dried durians from Plucked.sg
---
Those watching their diets would be happy to see that Plucked.sg's snacks come plastered with a whole lot of "free" labels. Their crunchy snacks are gluten-free, soy-free, vegan, and have no added sugar or preservatives – basically zero nasties. You can snack on freeze-dried durian, strawberry and bananas all day long, without feeling that pang of guilt.
Still, they're tasty thanks to the freeze-drying process that preserves its flavours. Prices start from $4.75/packet for durians but you can also buy these in bulk from their online store for a nifty 20% off.
Get freeze-dried durians from Plucked.sg.
---
2. Shiitake Mushroom Crisps from DJ&A
---

Image credit: Carousell
You've probably tried deep-fried mushrooms, a popular Taiwanese street snack. Now, it's time to stuff yourself silly with Shiitake Mushroom Crisps. There are several brands out there selling the snack but those from DJ&A are among the most highly-rated on Shopee. 
Made in Australia, these crunchy bites are Kosher and Halal-certified, plant-based, and have no added MSG – bad news for Uncle Roger, good news for our liver. You can get your hands on this in Original, Smoked Chilli Garlic, and Mixed Mushroom flavours from $3.90/packet. 
Get Shiitake Mushroom Crisps on Shopee.
---
3. Sorbet Minibars from Weis
---
Ice cream tubs aren't the easiest snack to stock in the office pantry – do you allow double dips with that spoon? Ms Rona is watching. Chill out after a heated meeting by snacking on some mini sorbet bars with your colleagues instead.
Weis' Mini Bars ($10.20/box of 8) – available in mango, pineapple lime, and coconut – come in small 35ml portions so you can pop them into your mouths and get back to the drawing board pronto.
Get Weis' Mini Bars on Lazada.
---
---

Image credit: @lowkcal.sg via Instagram

Local company Low-Kcal imports selected nutritious snacks in batches, so every month's selection is a surprise. No worries, they're always keto, paleo, vegan, and diabetic-friendly so everyone young, old, flexible, or picky can go for a bite. 
Seasonal snacks spotted this month include Coconut Pandan Sweet Egg Floss Chips ($7.90) and Daylean Sweet Potato Cashew Nut Cookies ($12.90). They also have a range of sweet and savoury picks that include milo bites, protein bites, and rice cookies, that are available year-round.
Get Low Kcal snacks.
---
5. Water Lily Pops from Zenko Superfoods
---

Image credit: Zenko Superfoods via Shopee

Wacky as they sound, Water Lily Pops ($3.75/packet) are very similar to popcorn, with a light taste and crunch. They're naturally harvested, sun-dried, roasted, popped, and also come with 30% less fat and 15% less calories than their corn counterparts when you get them from Zenko Superfoods. 

Image credit: Zenko Superfoods via Shopee

These are made out of just water lily seeds and a smidge of olive oil, making them Halal, healthy, and naturally flavoured. Alternatively, get their Ancient Grain Clusters ($3.75/packet) coated with honey for an extra kick of flavour.
Get Water Lily Pops on Shopee.
---
6. Soybean Chips from Tempeh Boy
---

Image credit: Tempeh Boy

It's a never-ending debate on whether it's tempe or tempeh. But if we know one thing for sure, it's that tempe(h) comes packed with plant protein. Get your Soybean Chips ($8.90) from Tempeh Boy, which Halal-Certified and vegan. Lightly salted, these come with a hint of umami flavour for an easy snack.
Get Soybean Chips from Tempeh Boy.
---
7. Popped rice crackers from Oh Ma Grain!
---

Image credit: @asni.momjj via Instagram

Oh Ma Grain! Popped Rice Crackers ($4.86/packet) are made in Indonesia and come in 13 flavours including Sea Salt, Garlic, and Onion Chicken. 
If sweet snacks are more your jam, other flavours include Sweet Cheese, Salted Caramel, and Hokkaido Milk. Apart from being a great meeting snack, they can also be used to make an alternative version of overnight oats if you're getting one for home. 
Get Oh Ma Grain! Popped Rice Crackers from Shopee.
---
8. Peri Peri Lime Soy Crisps from boxgreen
---

Image credit: @boxgreenco via Instagram

Health nuts – pun intended – may already be familiar with boxgreen, a healthy snack subscription service known for their nutty snacks. Those aside, the online store also has a variety of quirky snacks you can add to your pantry to liven up the daily mid-day break.
Unique snacks include the plant-based Peri Peri Lime Soy Crisps (from $3.90/packet). You can buy them in bulk for more economical prices – something the Finance team may be glad to hear!
Get Peri Peri Lime Soy Crisps on boxgreen.
---
9. Japanese Cheese Sticks from Ohgiya
---

Image credit: ruby03060306.sg via Shopee

Ramen, udon, and donburis have proven one thing: the Japanese always get their food right. If you're feeling peckish in between meals, reach for a Japanese Cheese Stick ($14.58/box) to quell those stomach growls while lowering up your body with some calcium. We may feel like a 70 year old at work, but that doesn't mean our skeletal system needs to age the same.
Get Ohgiya Japanese Cheese Sticks on Shopee.
---
10. Kuih Piring 
---

Image credit: @ooolonglonggirl via Instagram

We don't see the old-school snack of Kuih Pirings enough in the workplace. These are lightweight, easy to snack on, and don't leave a "niam niam" feeling on your fingers after.  Plus, they're on the healthier end of the snack spectrum as well, since they're made of the simple ingredients of flour, sugar, coconut, egg, and sesame. 
They can easily be purchased online ($4/packet), or you can probably also find them from the nearby mom-and-pop minimart. 
Get Kuih Piring snacks on Shopee
---
Best office pantry snacks to stock up on
---
The best snacks don't have always to be the ones your colleagues bring home from their latest vacation. The office pantry stock can be the highlight of a tough day too. Give your Admin team a peek at these unique snacks and they may just be inspired to work on a delicious upgrade.
Or, buy some for your own kitchen at home, if you're one of the lucky blokes that still have WFH.
For more on snacks in Singapore:
---
Cover image adapted from: Carousell, Zenko Superfoods
Originally published on 6th October 2022. Last updated by Kezia Tan on 9th May 2023.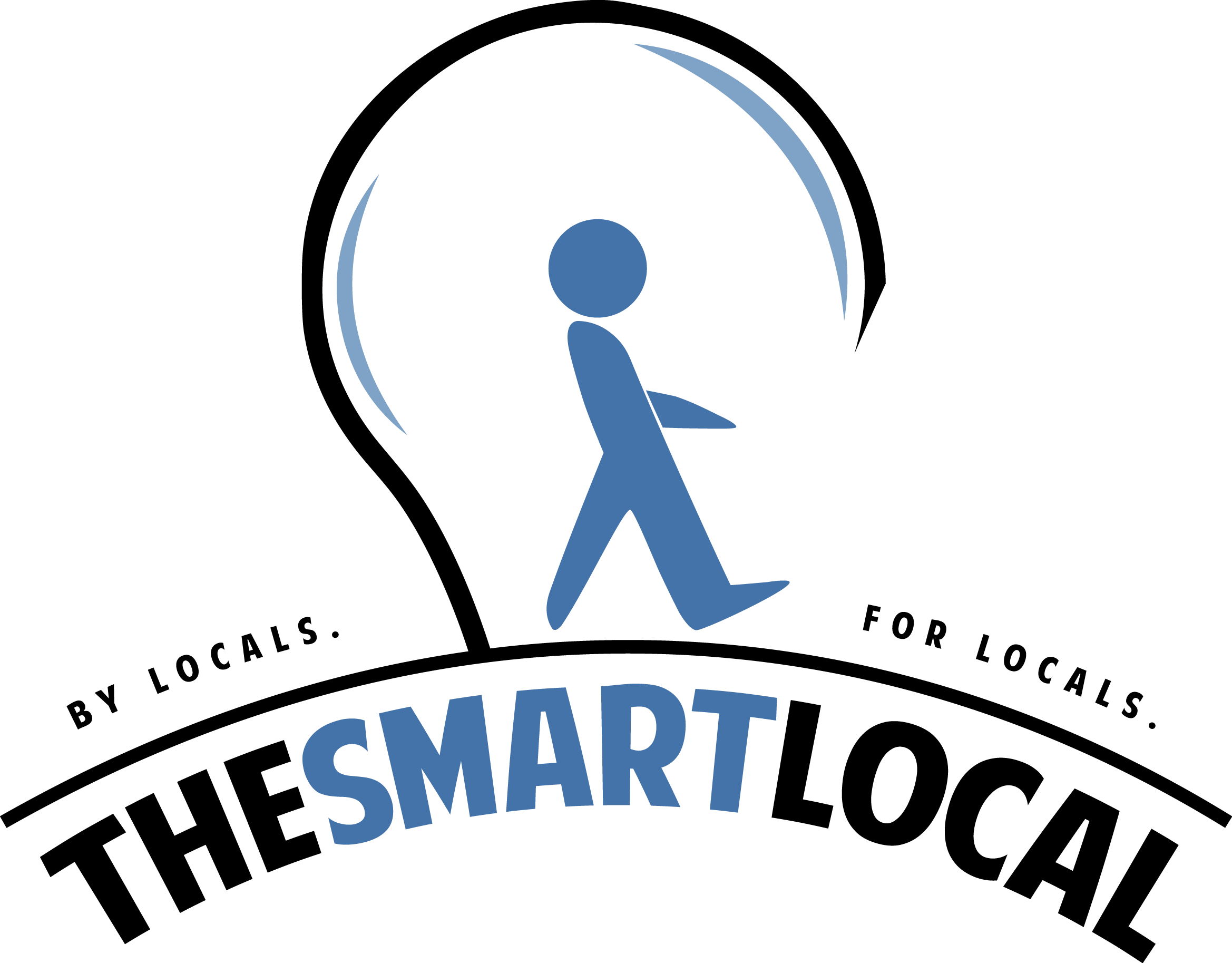 Drop us your email so you won't miss the latest news.