Factories & Shops to buy affordable CNY snacks
---
Chinese New Year is just around the corner – cue the mad scramble to tuck away the Christmas tree and pull out the familiar red festive nian hua and other decorations. And what else does Chinese New Year entail? Snacks.
But it's not uncommon for CNY snacks to be expensive, as sellers look to make a quick buck from the festivities. That's why we've sussed out nine lesser-known factories and shops where you can stock up on your fav pineapple tarts, prawn rolls, and kueh bangkit.
---
1. J&C Bakery
---
Tucked away in the heart of the Woodlands industrial zone is J&C Bakery, which is well loved by our ah gongs and ah mas living in the North for its treasure trove of quality snacks sold at affordable prices.
Traditional offerings are aplenty at this bakery, with Pineapple Tarts ($16.80 for a jar of 24), Love Letters ($12), and Fried Crab Meat Strips ($10) gracing its menu.
While J&C Bakery has two other branches at Upper Changi and Joo Chiat, do note that they do not carry the full menu of snacks offered by the main Woodlands factory outlet.
Woodlands
Address: Block 15 Woodlands Loop #03-03, Singapore 738322
Telephone: 6753 3500
Opening Hours: Mon – Sat 9AM-6PM | Sun 9AM-4PM (Closed on Public Holidays)
Upper Changi
Address: 430 Upper Changi Road, East Village Mall, #01-58, Singapore 487048
Telephone: 6897 3500
Opening Hours: Mon – Sun 11AM-8PM
Joo Chiat
Address: 12Joo Chiat Road, Singapore 427353
Telephone: 6909 2474
Opening Hours: Tue – Sun 10AM-7PM (Closed on Mondays)
---
2. Camel Nuts
---

Image credit: @victorl0
Camel Nuts is a brand all too familiar to many of us – take a stroll through your nearest NTUC or 7-Eleven and chances are you'll find packets of their snackable groundnuts, cashew nuts, and almonds hanging from wire shelves.
And the good news with Camel Nuts is that their warehouse is open for walk-in sales, where you can purchase their nuts at wholesale prices. 
Be sure to deck out your snack trays with their CNY specialities from Camel Nuts' Natural Baked Pistachios (from $4.90/150g pack), Roasted Groundnuts (from $1.30/120g pack), and Honey Cashews (from $1.50/40g pack).
Address: 127 Defu Lane 10, Singapore 539234
Telephone: 6383 3388
Opening Hours: Mon – Thu 8AM-6PM | Fri 8AM-5PM (Closed on weekends)
---
3. DJ Bakery
---
DJ Bakery is pretty much everywhere, with outlets scattered across many heartland neighbourhoods in Singapore. But none of these outlets can hold a candle to its factory wholesale outlet in Woodlands, where you can get snag snacks at bargain prices.
The usual CNY culprits are all available here in large, generous portions. Expect to find Arrowhead Chips, Tapioca Chips, Egg Rolls, Kueh Lapis, and Fried Fish Skin going for as low as $10 per jar.
Address: 6 Woodlands Terrace, Singapore 738431
Contact: 6555 6351/6555 6760
Opening Hours: Mon – Sun 8AM-9PM
---
4. Hosen Group Singapore
---

Image credit: HOSEN Singapore Facebook
You may know Hosen Group Singapore as the purveyor of syrup-preserved canned fruits such as longans, lychees, and peaches. But that's not all these guys deal with, as their annual CNY warehouse sale at Pandan Loop also offers attractive deals on a host of CNY snacks. 
Salted egg fish skin crackers, dried fruits, and chocolates are the prime snacks available at Hosen Group's warehouse sale, but that's not all. Save the trips and stock up on everything CNY in one shot, as Hosen Group also offers essentials like dried mushrooms and abalone for your reunion peng cai for sale too.
Address: 267 Pandan Loop, Singapore 128439
Contact: 6555 6351 / 6555 6760
Opening Hours: Mon – Fri 9AM-6PM | Sat – Sun 8AM-6PM (Now till 23 Jan 2022)
---
5. Good Old Days
---

Image credit: Chong Pang City, Yishun Facebook
Good Old Days is just like what its name suggests: it brings you back to the good ol' 1980s and 1990s with its repertoire of old school snacks that also double as CNY goodies. 
Rows upon rows of vintage tins carrying Tapioca Chips, Wheel Crackers, Salted Egg Love Letters, Pineapple Jam Biscuits, and Wafers line the shelves at this shop. Like the good old days, prices are also determined by weight, starting from $1.10/100g to $4.50/500g.

Wafers of different flavours are available at Good Old Days
Image credit: Chong Pang City, Yishun Facebook
Chong Pang City
Address: Blk 103 Yishun Ring Road, #01-95, Chong Pang City, Singapore 760103
Telephone: 6250 6391
Opening Hours: Mon – Sun 7AM-8PM
Marine Parade
Address: Block 56 Marine Terrace, #01-257, Singapore 440056
Opening Hours: Mon-Sun 7AM-7.30PM
---
6. Japan Home
---

Japan Home's CompassOne outlet has begun stocking CNY snacks
Image credit: Kelvin Eng
"Welcome to Japan Home!" If you're familiar with the recorded voice of an SG auntie greeting you when you enter Japan Home, you probably have an outlet located near you for all your household supplies and storage needs.
Japan Home is more than just a household supply retailer though – it also offers snacks for sale, and these include CNY ones. Head over to any outlet now and you'll find the familiar plastic jars topped with red lids, containing snacks like Ngaku Chips, Curry Fried Surimi, Pineapple Rolls, Peanut Cookies, and Prawn Rolls ($9.90 per jar).
You can also get your hands on the crispy, buttery Kuih Kapit in tin cans for $12.90 each.

Image credit: Kelvin Eng
And if you enjoy munching on sunflower seeds as you chat with your nosy relatives, you can grab a packet of these at just $1 each at Japan Home.
Find a Japan Home outlet here.
---
7. Swee Heng
---
Swee Heng's Rivervale Plaza outlet
Image credit: Kelvin Eng
Swee Heng is another one of those bakery chains with branches scattered all over Singapore. The lunar new year has come early for them as well, as they've already begun putting out homemade snacks on their shelves.

Swee Heng's CNY snacks go for $10-$12 per pop
Image credit: Kelvin Eng
Swee Heng offers the full suite of CNY snacks from the traditional Kuih Kapit and Sesame Egg Rolls to the more modern Spicy Fried Arrowhead Chips and Salted Egg Fish Skin. Prices are kept nice and low, with each jar ranging from $10 – $12 each.

Image credit: Kelvin Eng
---
8. Best Price 99 Confectionery
---

Best Price 99's Rivervale Plaza outlet
Image credit: Kelvin Eng
Best Price 99 Confectionery is a smaller, low-key confectionery chain that specialises in traditional snacks like nonya kueh, ang ku kueh, kueh bingka ubi, and kueh salat. 
Old school CNY snacks are also things they peddle with classics such as Pineapple Tarts, Prawn Rolls, Kueh Bangkit, and Love Letters going for $12.80 per jar or $19.80 for two.

Image credit: Kelvin Eng
For an even more traditional touch to your CNY snack table, pick up some Niangao as well, with prices starting from as low as $1.50 and going as high as three for $10.
Ang Mo Kio
Address: 410 Ang Mo Kio Ave 10, Ang Mo Kio Market And Food Centre, Singapore 560410
Telephone: 9007 7728
Opening Hours: Mon – Sun 8AM-10PM 
Our Tampines Hub
Address: 1 Tampines Walk, #B1-K14, K15, Singapore 528523
Telephone: 9007 7728
Opening Hours: Mon – Sun 7AM-10PM
Rivervale Plaza
Address: 118 Rivervale Drive, Rivervale Plaza, #B1-K24, Singapore 540118
Telephone: 9007 7728
Opening Hours: Mon – Sun 7AM-10PM
---
9. Bake Inc 烘焙企业
---

Bake Inc's Buangkok outlet
Image credit: Kelvin Eng
Well known for their delish pandan waffles, Bake Inc 烘焙企业 is also in the CNY snack business, their shelves loaded up with a full range of goodies. Apart from standard fare like Original Pineapple Pillow Tarts ($20.80/jar), Pineapple Flower Tarts ($20.80/jar), and Egg Rolls ($15.80/large jar), Bake Inc also stocks up on less common snacks that are sure to make good conversation starters.

Vegetarian Chai Gor, Fried Surimi, and Fried Lotuses line Bake Inc's shelves.
Image credit: Kelvin Eng
For starters, you can try their cheesy spin on the classic pineapple tarts, the Cheese Pineapple Pillow Tarts ($22/jar). And if you're not a fan of fish skin, you can try their Vegetarian Chai Gor (Vegetarian Goose Meat), or Soya Crisps, ($16.80/jar) instead. 
For something with a firmer crunch, Bake Inc's Lotus Chips ($16.80/jar) are also an option you can consider.

Fried Seaweed, Fried Arrowhead, Chicken Floss Kapit Puff, Kuih Kapit, and Vegetarian Golden Rolls are available at Bake Inc.
Image credit: Kelvin Eng
Ang Mo Kio
Address: Blk 449 Ang Mo Kio Ave 10, #01-1713, Singapore 560449
Telephone: 6455 6191
Opening Hours: Mon – Sun 6AM-10PM
Bedok North
Address: Blk 539 Bedok North Street 3, #01-629, Singapore 460539
Telephone: 6483 1905
Opening Hours: Mon – Sun 6AM-10PM
Buangkok
Address: Blk 275 Compassville Link, #01-01, Singapore 544275
Telephone: 6483 2820
Opening Hours: Mon – Sun 6AM-10PM
Changi Airport Terminal 3
Address: 65 Airport Boulevard, Kopitiam, B2-03 (Stall 22), Singapore 819663
Telephone: 6483 1905
Opening Hours: Mon – Sun 7AM-10.30PM
Choa Chu Kang
Address: Blk 475 Choa Chu Kang Ave 3, #01-17/18, Sunshine Place, Singapore 680475
Telephone: 6766 4172
Opening Hours: Mon – Sun 7AM-10PM
Bake Inc's full list of 15 outlets here.
---
Take discounted Gojek rides to buy your CNY snacks
---
With this solid list of alternatives on hand, you can now give the Chinatown crowd – and prices – a miss when rounding up your stash of Chinese New Year goodies this year. But as you've no doubt noticed, a good number of the locations on our list are quite ulu, and can prove to be especially challenging to get to if you're opting for public transport.
Image credit: Gojek
That doesn't mean you have to pay expensive taxi fares to get to your shops of choice, you can take a Gojek and enjoy discounted rides with their ongoing promotion.
Image credit: Gojek
All you have to do is book your rides during the off-peak hours of 9AM-5PM from Monday to Friday with the following promo code:
Limited to

five rides per week
Valid for use with

GoCar

and

GoCarXL

rides 
While the code is good for five rides per week, the good news is that the code refreshes weekly. This means that you can easily chalk up to $100 off your transport costs per month just by riding with Gojek!
Image credit: Gojek
So whether you're travelling across the island to bag the best discounted snacks or simply looking to patronise a store with unique offerings, you'll no longer be daunted by out-of-the-way destinations with Gojek.
---
This post was brought to you by Gojek.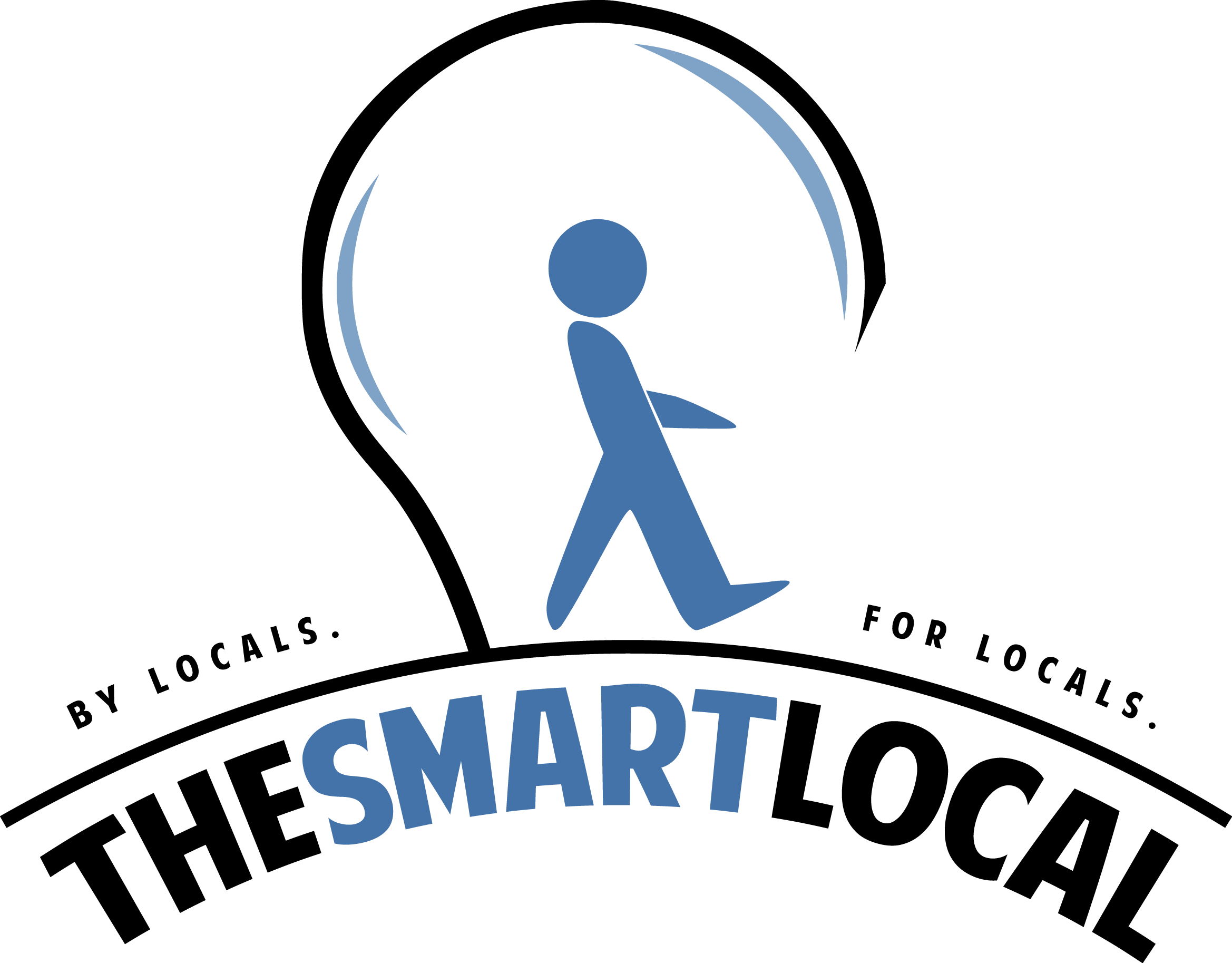 Drop us your email so you won't miss the latest news.