Wholesale retailers in Singapore
Image adapted from: Fassler Gourmet
Chinese New Year is just around the corner, and everyone's bustling around preparing for it. Whether it's spring cleaning, hongbao-stuffing, or stocking up your fridge, it's a pretty busy time.
CNY means that you'll probably have an entire village to feed at reunion dinners, as well as (far too many) guests passing through your doors. Plus, it's the season to inhale all the pineapple tarts/melon seeds/kueh lapis in sight. However, CNY also means a lighter wallet, what with having pack hongbao and stuff being sold at astronomical mark-ups.
We've done some digging, and we've got your back. Here are 12 wholesalers in Singapore where you can get your money's worth of all the CNY foodstuff and goodies you need.
Note: Most of these locations are pretty hard to get to, so we recommend driving or getting a friend who drives along. Caltex is having promotions as well, which includes getting your hands on free CNY goodies without all the fuss of buying them yourself. Check out the details at the bottom of the post.
1. Fassler Gourmet – Sashimi, prawns, and crab sticks
400g pre sliced sashimi for $24.66. Image credit: Fassler Gourmet
If you're looking for fresh seafood, Fassler is the place to go. Aside from favourites like salmon, mackerel and scallops, they have more atas stuff like caviar, lobster, tuna, and black tiger prawns. They've got great selection of ready-made dishes as well, like seafood shepherd's pie and salmon cordon bleu, to cut down on your preparation time.
Fassler also serves up festive party platters, so keep your eyes peeled for their CNY offerings, such as a ready-to-cook pen cai. They run pretty good deals on their seafood closer to the festive periods (~$30 per kg of black tiger prawns), so keep your eyes on their website to stay updated.
While they have an online shop and home delivery services, we hear that they occasionally run store-only promotions that you'll have to head down to Woodlands to find.
Fassler Gourmet
Address: 46 Woodlands Terrace, Singapore 738459
Tel: 6257 5257
Opening Hours: 8:30 am – 5:30 pm (Mon-Fri), 8 am – 1 pm (Sat), closed on Sundays and public holidays.
2. Tai Sun – Pistachios, honey roasted almonds, and golden raisins
Nuts are a classic CNY goodie – peanuts, cashew nuts, almonds, you name it, you've probably eaten it at some relative's place before. Stock up on these favourites by going straight to Tai Sun, which sells them at a great price.
They even have brand name products, like Nature's Wonder. A 420g pack of Nature's Wonder baked almonds costs just $9.80 at the factory outlet, as opposed to $10.80 elsewhere. Nice.
Note: Tai Sun's factory outlet is only open to the public one month before the festive periods of Chinese New Year and Hari Raya. You know where to go as soon as mid-Jan rolls around.
Tai Sun
Address: 255 Pandan Loop, Singapore 128433
Contact: 6779 6611
Opening Hours: 9.30 am – 5.30 pm
3. Fragrance Foodstuff Pte Ltd – Bak kwa and CNY snacks at factory prices
A big part of Chinese New Year is the snacks, and Fragrance Foodstuff's food factory outlet is a great place to stock up. Think classic favourites like potato chips, kueh bahlulu and bak kwa, as well as newer snacks like salted egg fish skin, all in one place.
Bak kwa gets really expensive around CNY, and generally costs about $50/kg depending on the type. Here, you can get your bak kwa for as low as $44/kg.
They even have a frozen food section, with items like scallops and shrimp that you'll be glad to add to your reunion dinner steamboat.
Fragrance Foodstuff Pte Ltd
Address: 60 Woodlands Terrace, Woodlands East Industrial Estate, Singapore 738466
Tel: 6257 8608
Opening Hours: 8:30 am – 5:30 pm (Mon – Fr), closed on weekends.
4. Victoria Wholesale Centre – Dried food products and disposable plates and cups
Victoria Wholesale Centre is home to a veritable treasure trove of wholesalers. Specialising mostly in dried food products, such as fish maw, almonds, wolfberries and dried scallops, you'll be spoilt for choice. Some shops also sell basic ingredients, like onions and garlic, but others also stock catering supplies and disposable plastic products like plastic plates and cups – useful if you want to avoid washing up after your reunion dinner.
Prices start from about $2 for 1kg of dried shrimp, and around $27 for a can of abalone, though they may fluctuate somewhat closer to the festive period. We advise going a little earlier to get what you need. That's the beauty of dried provisions, you can buy 'em in advance and store them till needed.
Victoria Wholesale Centre
Address: 101 Kallang Avenue Singapore 339508
Tel: 6291 2349
Opening Hours: 9 am – 5 pm, closed on Sundays.
5. Song Fish Dealer – Fish, scallops, and meats supplier
You've probably heard the classic CNY greeting of 年年有余 (nian nian you yu), popularly used to wish people prosperity. It's the reason why a fish dish tends to feature in our reunion dinners – as a symbol of abundance. Song Fish Dealer is the best place to get fresh fish – it'll be cleaned and filleted right on the spot for you, ensuring maximum freshness.
Aside from fish, they've also got squid, prawns, clams, and even meat and poultry, making them a one-stop CNY shop. They warehouse sales closer to the festive period, creating the perfect opportunity to score some sweet deals, such as 1kg of fresh crayfish for just $35.
Song Fish Dealer
Address: 19 Fishery Port Rd, Singapore 619736
Tel: 6777 3939
Opening Hours: 8 am – 5 pm (Mon – Sat), 8 am – 12 pm (Sun)
6. DJ Bakery – Traditional CNY snacks
You may have seen DJ Bakery's outlets popping up at HDB void decks and at MRT stations, but if you're looking to do a major CNY snack shop, swing by their factory outlet in Woodlands to get the biggest value for money.
They've got all the classic snacks, such as arrowhead chips, tapioca chips, egg rolls, kueh lapis, and even fried fish skin,with prices around the $10 mark for some pretty big bottles. Stocking up to feed the hungry masses is easy-peasy.
DJ Bakery
Address: 6 Woodlands Terrace, Singapore 738431
Contact: 6555 6351 / 6555 6760
Opening Hours: 8 am to 9 pm
7. Hock Seng Food Pte Ltd – Soft drinks, canned fruits and potato chips
Hock Seng is famous for their canned fruit, such as lychee, pineapple and longan, all soaked in a sweet syrup. Besides these cupboard staples though, they also have impressive selections of canned and bottle drinks, which include everything from regular soft drinks to Starbucks frappuccinos and even Dr Pepper.
The Starbucks frappe drinks cost just $4.45 for 2 bottles, which is much cheaper than what it sells for at NTUC – $5.60 for 2. Soft drinks retail at $9 for 12 – a pretty good deal.
They've also got a wide variety of snacks, with interesting options like honey mustard Pringles, if you're looking for something new to feed your guests.
Hock Seng Food Pte Ltd
Address: 267 Pandan Loop, Singapore 128439
Tel: 6595 9222
Note: Their warehouse is only open to the public about three weeks before CNY, so stay sharp and be on the lookout for when you can go in and snag some great bargains.
8. Meiji – Hello Panda, Yan Yan, and chocolates
Who doesn't love Meiji candy? Think awesome delights such as Hello Panda, Yan Yan, and Choco Baby, favourites that will make everyone from your grandma to your little nephew supremely happy. They even stock stuff from the Kinder brand (think Kinder Bueno and its associates), going beyond the Meiji label.
Get your candy fix this CNY by popping down to their warehouse at Quality Road near Boon Lay, where you can get everything at a cool 20% off their regular retail prices.
Meiji
Address: 36 Quality Road, Singapore 618806
Contact: 6265 2411
Opening Hours: 12 pm – 3 pm every Friday, except on public holidays.
9. Li Chuan – Premium ingredients for steamboat parties
Image credit: Li Chuan
If CNY = steamboat party in your book, Li Chuan is where you want to go to take your hotpot to the next level. They sell king crab balls, abalone fishcake and cuttlefish balls, all of which will add a level of "premium-ness" to your steamboat.
Aside from the usual frozen food items, they also have unique products like Angry Bird fishcakes. Maybe those will keep the kids at the dinner table for a lil' longer, eh?
Li Chuan
Address: 40 Woodlands Terrace, Singapore 738456
Contact: 6755 6698
Opening Hours: 8.30 am – 5 pm
10. CS Tay Foods – Japanese sausages and pre-marinated meats
The best thing about CS Tay Foods is that no matter what, they've got your back. Aside from having a wide variety of frozen food (like seaweed chicken, chicken balls, saba fillet, and Japanese chicken), they're also the folks behind BBQ Express.
With their wide selection of pre-marinated meats, they'll help to reduce the amount of time you spend in the kitchen (and increase the time you can spend at the mahjong table).
CS Tay Foods
Address: 65 Woodlands Terrace, Singapore 738468
Tel: 6758 7533
Opening Hours: 9 am – 5 pm (Mon – Fri), 9 am – 12 pm (Sat), closed on Sundays
11. FairPrice Warehouse Club – A jumbo and affordable supermarket
Think: massive aisles filled with canned food, fresh produce, toys, shampoo… everything you never thought you needed lined up and waiting for you, at lower prices than your neighbourhood supermarket. FairPrice Warehouse Club puts the super in supermarket, and is everything you know and love about FairPrice dialled up to eleven.
They even import stuff from Carrefour and Tesco, so variety is not an issue. 2kg of Canadian scallops at just $55 (instead of $59.90)? Heck yes.
Purchasing items at Warehouse Club is members-only, but if you've already got an NTUC card, membership is a mere $30 for two years of sweet deals. Much like Costco in the US, you get better deals at Warehouse Club by buying in bulk (the calculator app definitely comes in handy here). That works out pretty well – because it's CNY, and you're cooking for the entire kampong anyway.
Note: While purchasing at Warehouse Club is normally members-only, NTUC occasionally has open houses to allow non-members to shop there. Keep an eye for these dates on NTUC Fairprice's Facebook page.
FairPrice Warehouse Club
Address: 1 Joo Koon Circle, Levels 2 & 3, Singapore 629117
Tel: 6710 4584
Opening Hours:10 am – 9 pm (Mon – Fri), 9 am – 9:30 pm (Sat – Sun)
12. Bengawan Solo – Cakes and pastries
Bengawan Solo is hands down one of the best places to go and get some delicious nyonya kueh, but it can get pretty expensive. So why not get your fill of ondeh ondeh and lapis sagu by popping by their factory outlet? Everything is fresh, and they've got their entire range in stock, so don't worry about getting near-expired products or not being able to find what you want.
Given that half a prune kueh lapis cake costs just $27.90 at their factory outlet (as opposed to $31 elsewhere), you're definitely saving moolah.
Bengawan Solo Factory Outlet
Address: 23 Woodlands Link, Singapore 738730
Contact: 6756 9088
Opening Hours: 8 am – 4 pm daily
Drive to these places and refuel at Caltex this CNY to get free CNY snacks
Win discounts and goodies at Caltex with every $50 spent with your Plus! Card.
Chinese New Year can often leave us feeling broke, but with some careful planning, you can nab all your festive favourites at great discounts. Warehouse sales and wholesalers are excellent places to get quality products at great prices, even if they do seem a little bit inconvenient, which means you'll need your own transportation to get there.
If you're driving to these places, make that petrol expenditure work for you by stopping over at Caltex and spend $50 with your Plus! Card to win fortune cookies with prizes in them. Some of these prizes include:
$388 Honestbee grocery coupon
$88 Foodpanda delivery coupon
$5 off Baker's Oven Cookies
$5 off Fragrance Bak Kwa
If you don't already have a Plus! Card, sign up on the spot at any Caltex outlet for $10 and get $10 worth of fuel vouchers in return. Plus, if you're already at Caltex, they're having offers for New Moon and Skylight abalone products.
Being able to win CNY goodies and grocery/delivery vouchers with every $50 nett spent at Caltex means not only will you get free food, you'll also avoid the hassle of making extra trips out of your house, which means more time for blackjack and stuffing your face with pineapple tarts.
Plus, if you're super lucky and win their top prize, the "5-Star Chore Assist" you'll get $500 worth of a "Personal Assistant" to carry out your chores. The terms of this prize are pretty flexible, and while it can only be used within Singapore, you can use it to get someone to queue for your bakkwa or to get a Director's hair cut at a salon.
Here's to a great Chinese New Year, folks! Get great deals, eat good food, and enjoy the time spent with friends and family.
---
This post was brought to you by Caltex.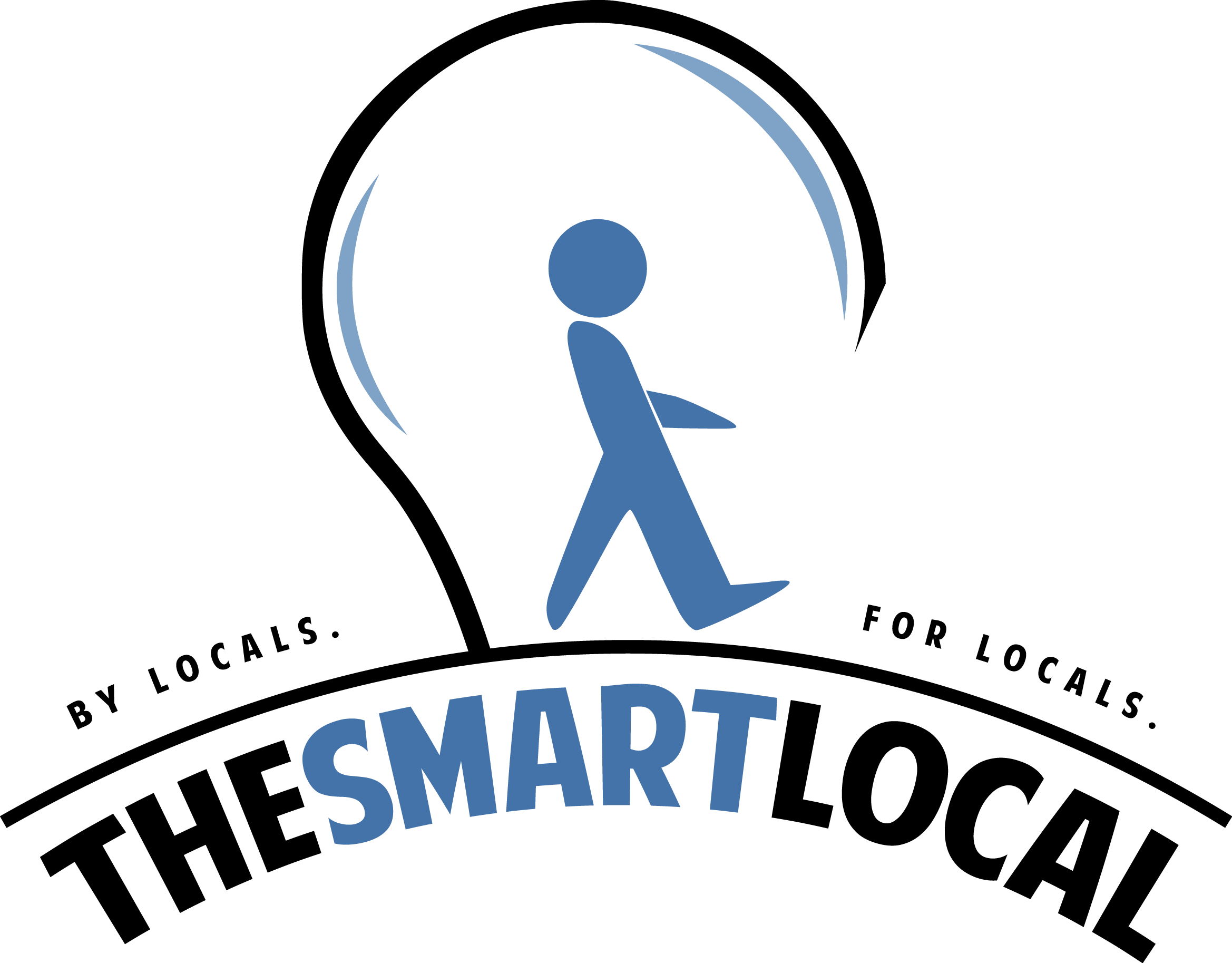 Drop us your email so you won't miss the latest news.