Go-karting in Singapore
---
Bright lights, fast cars, and an endless track. We've all watched the Singapore Grand Prix F1 race and imagined what it'd be like to be in one of those cars – just zooming by and feeling all that adrenaline in your blood.
Well, now you can at one of the best go-karting arenas in Singapore, where you'll feel like you're going just as fast as a good ol' F1 car.
---
1. KF1 Karting Circuit @ Kranji – Dual direction tracks 
---
Image credit: KF1 Karting Circuit Facebook
Speed around one of Singapore's largest go-kart tracks at the KF1 Karting Circuit Kranji. It's the only circuit in the world with dual direction tracks – meaning, it can be used in both directions. The advanced karts travel at 50km/h while their novice karts go at 30km/h. 
KF1 Arena accepts walk-ins, but we suggest you book your tickets in advance. 
Check out our TSL team at KF1's Kranji karting circuit.
Price: $35 for novice karts, $45 for advanced karts
Address: 1 Turf Club Avenue, Singapore 738078
Opening hours: Tue-Fri 1pm-9pm | Sat-Sun & PH 9am-9pm
Contact: 6891 1191| KF1 Karting Circuit website
---
2. KF1 Karting Circuit @ Expo – Largest go-kart circuit
---
Image Credit: @sankaweerakoon
The KF1 Karting Circuit at Expo is the largest go-karting circuit in Singapore. The 750m track was built on an abandoned car park, providing a fun and sustainable experience for riders, as it gives a new life to a building that would otherwise be demolished
Whizz about on tracks that light up the night just like the iconic Singapore Night Race and see if you can beat this course in less than a minute. Unlike their Kranji outlet, KF1 Expo only allows walk-ins that are subject to availability.
Image credit: Tripadvisor
Price: $28 for novice karts, $35 for advanced karts
Address: 1 Expo Drive, Singapore 486150
Opening hours: Mon-Fri 1pm-9pm | Sat-Sun & PH 10am-9pm (Closed on Wednesdays)
Contact: 9340 2335 | KF1 Karting Circuit website
---
3. Karting Arena @ Bukit Timah – 2 Grand Prix packages
---
Karting Arena offers both 2 different tailor-made F1-inspired experiences for you to race your friends on the track. Their electric karts travel at 30km/h and 50km/h for a good enough adrenaline rush.
Image credit: The Karting Arena
Their "Grand Prix" group racing package is for groups of up to 8 people – perfect for a celebratory drive or a team bonding adventure. Their "Mini GP" experience caters to groups with less than 8 pax. So grab your families and head on down to unleash your inner speed demon. 
Price: $110/pax for "Grand Prix" package, $80/pax for "Mini GP" package
Address: 200 Turf Club Road, #01-01B The Grandstand, Singapore 287994
Opening hours: Wed-Fri 1pm-8.30pm | Sat-Sun 10am-9pm
Contact: 9627 6771 | The Karting Arena @ Bukit Timah 
---
4. Karting Arena @ Jurong – For large groups 
---
Karting Arena's Jurong outlet accommodates groups of up to 15 people. Just like the Bukit Timah outlet, their karts also travel at 30km/h and 50km/h. 
Image credit: @risda1993
Karting Arena @ Jurong also has double seater karts, which allows for side-by-side rides with a maximum weight capacity of 160kg. It travels at 30km/h, so you can grab the little ones for a shotgun ride around the track.
Double seater go-kart.
Image credit: The Karting Arena 
Price: $140/pax
Address: 511 Upper Jurong Road, Block B, Singapore 638366
Opening hours: Tue-Fri 1pm-9pm | Sat-Sun 9am-9pm
Contact: The Karting Arena @ Jurong website
---
5. Racehub – Go-karts for the little ones
---
Time to get speedy at Scape. Racehub's 200m track is conveniently located at Playspace and is available to drivers of all ages. Their Ninebot Go-Kart travels at 24km/h, but can be reduced if you prefer to cruise around the track instead. 
Racehub offers the most affordable prices for a 10-minute go-karting experience. They have a Junior Circuit which is tailored for kids aged 3-7. Children above the age of 9, students and adults will also be able to join in the fun on their electric kart circuit.
For Discord fans, Racehub has also developed a virtual racing experience in collaboration with Legion of Races. 
Price: Junior Circuit at $10/pax, children at $20/pax, adults at $25/pax
Address: Scape, Playspace, 2 Orchard Link, Singapore 237978
Opening hours: Tue-Sun 11am–9pm
Contact: 96324928 | 87501507 | Racehub website
---
6. Legion of Racers Sim Racing Studio – Virtual racing simulation
---
Image credit: Legion of Racers Facebook
Fulfil your driver dreams without breaking a sweat at the air-conditioned comfort of the Legion of Racers Sim Racing Studio. This studio is fully equipped with virtual simulators that let you  drive on a virtual track of your choice; be it a scenic route or one of the many tracks in the world. 
Virtual race track in Macau
Image credit: Legions of Racers Facebook 
There are many racetracks to defeat; attempt them solo or challenge your friends to a race. Grab a bite to eat while conquering virtual tracks – the studio allows guests to have food delivered. Their packages are priced by the hour, providing a fun and affordable virtual experience.
Price: $15/pax for members, $20/pax for students, $25/pax for adults
Address: 2 Kallang Avenue, #06-02, Singapore 339407
Opening hours: Tue-Sat 1pm-9pm | Sun 11am-6pm
Contact: 8750 1507 | Legion of Racers website
---
7. 99 Bends – A new track every month 
---
Image credit: @99bends
Don't need to worry about getting a speeding ticket when you zip around a multitude of virtual courses like Marina Bay Sands at the 99 Bends Sim Racing Studio. Their simulation equipment features authentic GT models and rigs, donated by professional racing simulation systems, to replicate the feel of the racing experience.

Image credit: @99bends
This virtual racing arena holds monthly races and curates a different track every time, keeping it fresh and exciting. Apart from scheduled races, you can also book an appointment for a race with your friends in groups of either 10, 20, or 40 – so you know what to do when hosting parties or team cohesions. Their passes are priced by the hour as well.  
Price: Single pass: $40/pax. Group of 10: $39/pax, Group of 20: $37/pax, Group of 40: $34/pax
Address: 2 Kung Chong Road, Level 5, Singapore 159140
Opening hours: 11am-11pm, Daily
Contact: 6431 7624 | @99Bends
---
Bonus: HyperDrive – 3-storey tall circuit from Australia (opening in 2023) 
---
Image credit: HyperDrive Facebook
Go-kart enthusiasts will soon be able to race on the sunny island of Sentosa. HyperDrive Kart Racing is coming to Singapore in 2023, all the way from Australia. The indoor circuit will be 3 storeys tall. 
Unlike other go-karting arenas, Hyperdrive's electric go-karts are 100% fueled by solar power. Their engines are also quieter than others, so you'll be able to hear your friends' cheers and screams.

Image credit: HyperDrive Racing 
Their "Grand Prix" package lets you drive up to 27-54 laps, depending on the type of track. The package includes a livestream of your race on Facebook, so your loved ones can be in on the action too. Finish in the top 3 and win a medal from HyperDrive to commemorate your victory.  
The Grand Prix experience can accommodate groups of 8-12 people. While they have yet to announce their rates in Singapore, their current package in Australia is priced at AUD$640 (~599.31SGD).  
---
Check out these go-karting spots in Singapore
---
Be it on a go-kart or in a virtual simulation, there are tons of ways to live out your F1 dreams in Singapore. The possibilities are endless, so indulge in your need for speed and race to your heart's content.
More thrilling activities in Singapore: 
---
Cover image adapted from: KF1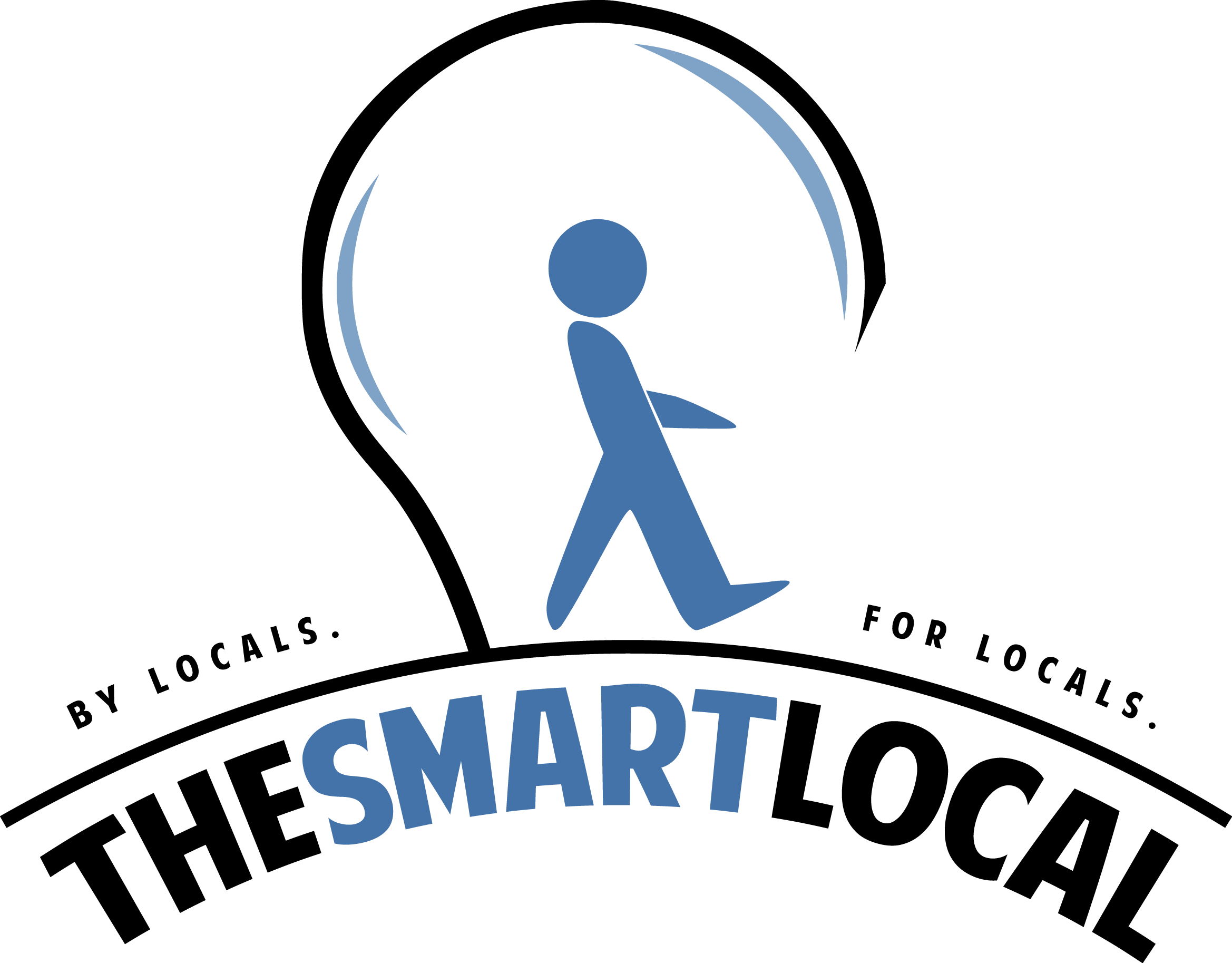 Drop us your email so you won't miss the latest news.