Hidden places in Singapore
---
Have you ever thought that Singapore was too small, and that you're always trying to find new places to go to? Fret no more, we've compiled a list of places so hidden and unique, you won't feel like you're in Singapore anymore. Best of all, they're all free and accessible. All you'll need is to be willing to walk a little, and you'll find yourself in pockets of Singapore you never knew existed.
All pictures in this article are taken with Panasonic's latest compact, the LUMIX GF8 camera, which has built-in Wifi connectivity, allowing us to post Instagram pictures on the go! Here are 12 places in Singapore you've never seen before on our little red dot.
---
1. Bright Hill Temple – Feel like you're in Taiwan at this monastery
---
Wow. That was my first thought when I saw this temple. It's majestic and grand, and looks like something out of a travel photoshoot.
Standing at 75,470 sq metres or the equivalent of 10.7 football fields, Bright Hill Temple is the largest monastery in Singapore, with more than 90 years of history. The entire temple felt like a beautiful maze, where getting lost in the sculptures, paintings and architecture was a blessing.
Even after walking around the compound for about an hour, we barely covered half of the temple – a testament to how large it is. Talk about an out of this world experience. If you're dropping in for a visit, take some time to learn more about their interfaith programmes or visit the Pagoda of 10,000 Buddhas.
Address: 88 Bright Hill Rd, Singapore 574117
Directions: Take bus 52, 162, 162M or 410 to Bef Bright Hill Tp, and you won't be able to miss this huge temple.
---
2. Portsdown Road Water Tank – Looks like a spaceship
---
Surrounded by houses and a bunch of trees near Portsdown Road, the water tank looked like an abandoned UFO in the middle of a forest. Height seekers, this is the perfect place for you. Take your time to admire the view of the area from up high! With a relatively rickety ladder in play, remember: safety first.
Be sure to come by on an empty stomach, because there is an abundance of cafes around Portsdown Road. If you've already eaten, you can still take your time and wander among the lanes and admire the old colonial houses, some of which have been converted into art studios.
BONUS: On our way back from the water tank, we chanced upon this stack of logs on the way down. Not only do they make for a great photo backdrop, this setting doesn't look like we're anywhere near the city at all. Make sure to take a short walk down to check them out!
Address: 3 Westbourne Road, Singapore 138943
Directions: Take a bus to 191 before Whitechurch Rd. Walk up Whitechurch Rd until you see Westbourne Road on the left,and you'll see the water tank on your right.
---
3. Tampines Central Playground – Old school playgrounds with giant "fruits"
---
Here's where you go if you've ever wondered how it would feel to as small as a mouse.
A relic from the past, this old school watermelon playground will bring back the feels as you reminisce about playing catching and blind-mice at your void deck playground.
\Also, just 20m away from the watermelon, you can also find a pair of giant "mangosteens".
Looking at these two playgrounds, I'm glad that Singapore decided to retain these old playgrounds, keeping our heritage alive. Due to the advancement of technology, not many kids will appreciate these places for what they are anymore. So put your phones down and do things the old school way for a day!
Address: Blk 856F Tampines Street 82, Singapore 526856
Directions: Located in Tampines Central Park, drop at Blk 945 and walk towards Blk 856F
---
4. Xtreme Skatepark – Super-photogenic 3.6-meter deep bowl
---
I'm sure you've seen the skate park behind 313, but have you heard of the Xtreme Skatepark @ East Coast – a well kept secret of many local fashion photographers? It's bigger, better and definitely cooler than the one at Somerset!
When we reached, we met Khayle, a rollerblader capable of performing gravity defying stunts. Practicing at least once a week, his passion for this sport really shone over the short chat we had with him.
If you're searching for your one unique shot, look for the 3.6m deep Vertical Bowl – just make sure that you look out for sk8er bois flying around.
Address: 1220 East Coast Parkway, Singapore 468960
Directions: Just a short walk from car park F1 at East Coast Park, follow the road in the direction of the sea until you see the skatepark on your left
---
5. Pasir RisA huge grassy maze where you can be a Maze Runner
---
When we reached here, the first thing that come out of our mouths was "A-maze-ing!". Getting lost in the sea of hedges, we popped out here and there, unleashing the kids in us as we lost ourselves deep within the maze.
Although the sun was scorching, the cool sea breeze made things bearable. Bring your squad down for a picnic at the beach, followed by a quick game of hide-and-seek.
Address: 201 Pasir Ris Road, 519147
Directions: Travel to carpark C at Pasir Ris Park, where you should see 5 Drunken Rabbits, turn right when you reach the cycling path, and enjoy the stroll to the maze garden which will be on your right
---
6. Yin Foh Kuan Cemetery – Last surviving Hakka cemetery
---
Where else can you find a cemetery within a block of flats? Only in Singapore.
Cue Yin Foh Kuan Cemetery, the last surviving Hakka cemetery in Singapore. Looking sorely out of places surrounded by towering flats, this cemetery has been around since 1887, and is filled with nearly 3000 graves. Take a view from one of the surrounding flats and be wowed by the sheer magnitude of this place.
Address: 9 Commonwealth Lane, Singapore 149551
Directions: Take bus 32, 100, 105, 111, 145, 147, 196, 198 or 970 to Blk 8, follow traffic down until you see SPC, then turn left and you will see the Cemetery on the right. You can't miss it.
---
7. Everton Park – See street art of Singapore's history
---

What do a barber shop, provision shop and an aunty doing her laundry have in common?
They're all immortalised as murals at Everton Road! As we walked along the road, the imagery evoked a sense of ersatz nostalgia. We found Khong Guan biscuit tins, old school calendars and lao fu zi comics carefully weaved into the murals. These works of art are the proud displays of Mr Yip Yew Chong, who has lived near and walked along Everton Road every day for 20 years.
When you're in the Outram Park area, take a stroll down Everton Road and spot how many old school items you can spot that can't be found anywhere else today!
Address: Everton Road, Singapore 089373
Directions: Take bus 61, 166, 167, 196 or 197 to Blk 3 at Neil Road, then turn left and walk towards the junction, where you'll see Everton Road to your left
---
8. Johore Battery – Huge naval gun installed by the British in 1939
---

Staring into the barrel of the gun
If you like big guns, pay the Johore Battery a visit because this is definitely one of the biggest guns we've ever seen in our lives, let alone in Singapore. Located in an extremely ulu part of Changi, I felt a little creeped out stepping onto these grounds.
Surrounded by overgrown grass and carpets of dried leaves, however, this place would give any adventure junkie a thrill. If that's not enough, the sight of an abandoned car and restaurant located right within the vicinity of Johore Battery would!
Address: 27 Cosford Road, Singapore 499549
Directions: Take bus 2 and 29 to Upper Changi Road North – Opp Selarang Camp and walk towards 27 Cosford Road
---
9. Selatar Reservoir – "Rocketship" tower
---
Before reaching the Seletar Rocket Tower, you'll be treated to the wonderful sight of Seletar Reservoir, with fishermen trying to catch fish and monkeys roaming around.
Take the winding climb up, then take your time to fully immerse yourself in the view of the area. Head there during the golden hour in the evening as you might be able to catch the sunset. And since you're there, you might as well take a walk along the reservoir, taking the time to appreciate the beauty of nature in its fullest.
Address: Upper Seletar Reservoir Park
Directions: Take bus 138 to SCDF Nee Soon Camp bus stop, walk towards Mandai Rd Track 7 and turn towards Upper Seletar Reservoir
---
10. Japanese Cemetery Park – Hidden cemetery in Kovan
---

Japanese cemetery – where fallen ninjas and samurais lie.
Got your attention didn't I? But in all seriousness, the Japanese Cemetery Park houses 910 tombstones that contain the remains of members of the Japanese community in Singapore, including civilians, soldiers and convicted war criminals executed in Changi Prison.
Walking around the place, I couldn't help but notice how this place felt more like a park than a cemetery. Respect the cemetery's serenity and peace, and revel in its beauty instead.
Address: 825B Chuan Hoe Ave, 549853
Directions: Take bus 103, 109, 43, 70, 147, 76, 156, 70, 70M or 534 to Aft S'goon Nth Ave 1 turn right and walk down Phillips Ave, turning left onto Chuan Hoe Ave. Keep walking until you see the cemetery on your left
---
11. Museum of Contemporary Art – One-of-a-kind museum
---
You've heard of Da Vinci and Van Gogh, but how well do you know our Asian artists? Well, now you can do so for free at MOCA. A one-of-a-kind museum, this place has a number of tall sculptures dancing and standing at attention out in the open.
Located in a remote part of Dempsey, the museum has a rustic charm, taking you right out from the hustle and bustle of Singapore's hectic lifestyle. After you're done channeling your inner artist, drop by the MOCA cafe for lunch, or take a short hike towards Dempsey to eat at one of the other cafes.
*The Museum of Contemporary Arts was closed in 2019.
---
12. Former Braddell-Westlake Secondary School – Abandoned school
---
Do you miss morning assemblies? Nope? Neither do I. For once, you can take a walk around school without worrying about not completing your homework! And of course, without school councillors to make sure you aren't up to no good.
The former Braddell-Westlake Secondary School has been abandoned since 2005, and similar to other abandoned places, eerie vibes here are at an all-time high. Graffitied walls, shattered windows and dusty floors are a dead giveaway on this place's inhabitants. Or lack thereof. You may now check this desolated location off your photography bucket list!
Address: 321 Braddell Rd, Singapore 579708
Directions: Take a train to Braddell MRT, then walk towards blk 209 and follow the sheltered walkway.
*The former Braddell-Westlake Secondary School has since been demolished. TSL also does not condone trespassing; just use your eye power for other fenced up sites, okay?
---
Capturing the right moments with the Panasonic LUMIX GF8
---
Now that we've given you 12 places that you've never seen before, you can tell your friends about these places. Grab your camera and get shooting!
If you're looking for a new camera to up your Instagram game, all photos in this article are captured by the Panasonic LUMIX GF8. A compact camera with interchangeable lens, built around a 16 megapixel sensor. It has a 3″ touchscreen LCD that can flip upward 180 degrees, perfect for selfies, and video recording at 1080p.
Just like most other cameras in the Panasonic LUMIX series, the GF8 has built-in wifi. This means you can easily beam your Instaworthy #OOTDs and scenery shots into your device and post them online immediately! The wifi connectivity also acts as a remote camera control so you can be your own hands-free photographer.
---
This post was brought to you by Panasonic Singapore.
Originally published on 7th April 2016. Last updated by Josiah Neo on 16th February 2022.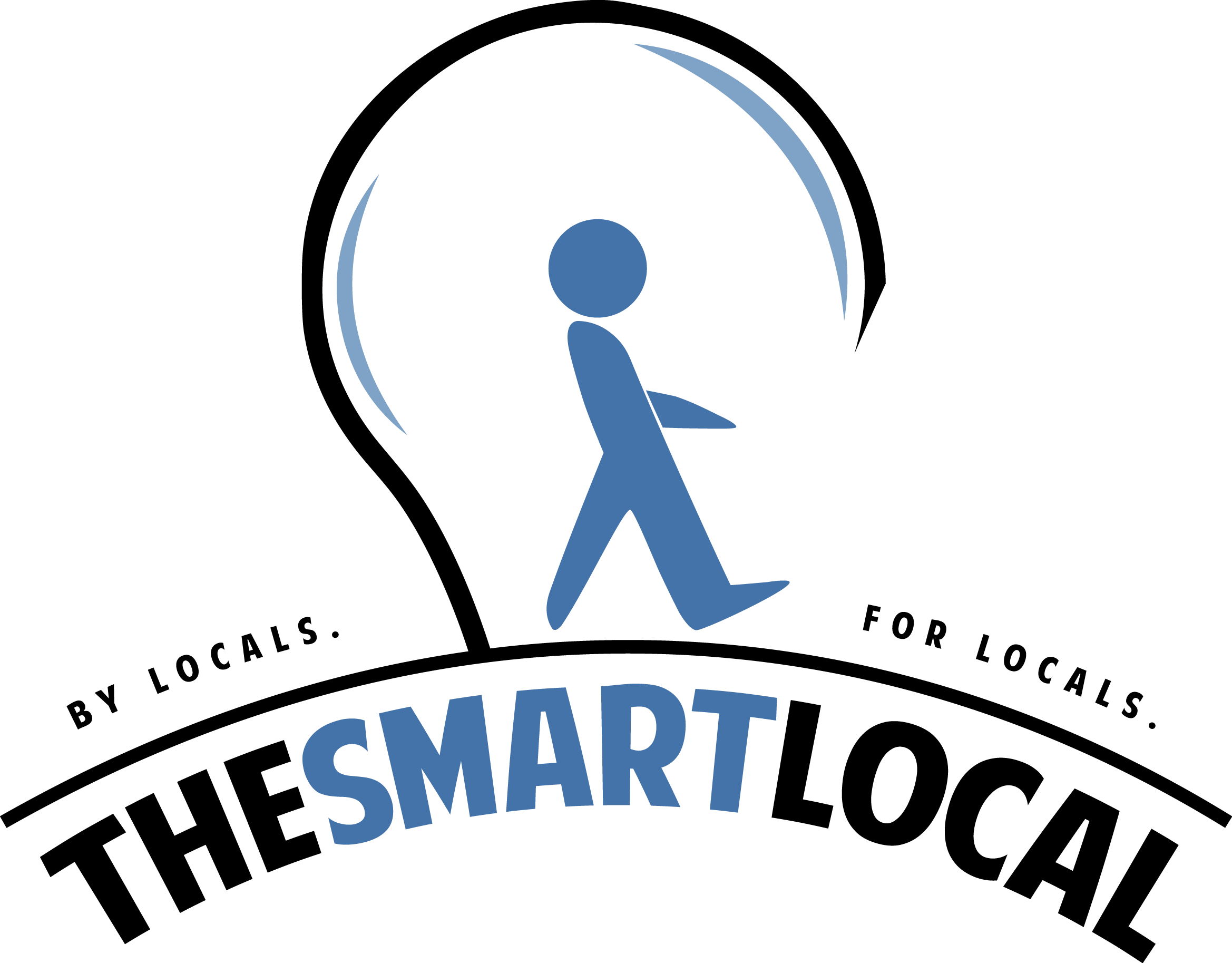 Drop us your email so you won't miss the latest news.