New playgrounds in Singapore
---
Look after a child for an entire day and you'd know just how energetic they can get. Needless to say, an easy way to let them burn all that energy off is by bringing them to a playground so they can swing, slide, and climb to their heart's content. If your regular neighbourhood jungle gym is getting a little "been there, done that", check out these 10 new playgrounds in Singapore that've been around from 2021 onwards.
Not only are they free, but they also include unique features such as obstacle courses and whimsical themes the kiddos will enjoy. 
Check out more kid-friendly things to do:
---
1. Bukit Gombak Park – Stepping stones and a sensory garden
---
The playground at Bukit Gombak Park is built into the surrounding slopes and greenery. Kiddos can have a go at the mini rock-climbing slope and descend the open slide that's built into the terrain.
The park also features stepping stones and log balancing beams for the adventurous. 
At the highest point of the park, you'll come across a butterfly garden. Bring your kiddo up here so that they can learn more about nature, and to check out the colourful critters among the specially grown flowers. 
Address: Along Bukit Batok West Avenue 5, opposite Bukit Batok Driving Centre
---
2. Queenstown – Alice in Wonderland-themed playground
---

Keep your eyes peeled for the Cheshire Cat at the "magical tree"
Image credit: Play Point
This Alice in Wonderland-themed playground nestled in Queenstown might be as close as we'll get to falling down a secret rabbit hole that leads to a fantasy land. 

Image credit: IFAL Asia-Specific 
The adventure begins at a yellow door each for adults and kiddos, plus a "magic shrinking potion" at the entrance of this outdoor playground. Beyond the doors, you'll see a multi-tiered structure with a mini slide, netted bridge and several windowed lookout points. 

Image credit: Play Point
Check out the whimsical clock trampoline, Tweedledee and Tweedledum illusion mirrors and the low toadstools for balancing fun. 
Address: 80 Strathmore Avenue, Singapore 141080
---
3. Yishun N8 Park – Treehouse playground with mini trampolines
---

Image credit: @sundayswithsons
Within a stone's throw from HomeTeamNS Khatib is Yishun N8 Park's playground. This playground is like a huge obstacle course, with three sets of colourful tree houses elevated on stilts connected by netted bridges. Kids can work their way through the treehouses and exit via the slide or netted ladder. 

Image credit: @kakoververnis
Younger kiddos needn't be left out here, as they can tackle the playground's low swing hammocks, trampolines and mini swings.  
Address: Yishun Ring Road, Block 809, Singapore 760809
---
4. Great World Playland – Playground with a hot air balloon jungle gym
---

Image credit: Play Point
This cool playground is a hidden gem within Great World City. Located on level two, it's got a jungle gym that resembles a hot air balloon with lots of climbing nets and a tunnel slide. 

Image credit: Play Point
In line with the theme of transportation, the playground also has ship and train structures. Smaller kids can play on the bouncy elephant while bigger ones can leap on the trampoline and crawl through mini tunnels. 
Address: 1 Kim Seng Promenade, Level 2, Singapore 237994
---
5. Coastal PlayGrove – Beachside playground with 11.9M tall slide
---
East Coast Park isn't just about cycling, sea and sand. There's also the 4.5-hectare beachside Coastal PlayGrove. Taking centre stage is the 16M-high play tower where adults and kids will be able to catch stellar views of the area. You'll also be able to whizz down to the ground level through loopy slides that are 7.3M or 11.9M high. 
The centre of the Play Tower – the tallest outdoor play structure in Singapore – is packed with colourful climbing nets and various mini-high element courses such as wobbly stepping pods and a mini rock-climbing grip wall. 
Toddlers can get their fill of fun at the low-lying Leisure Nets and go on a little excursion to the Nature Playgarden which has log trails, balancing beams and teepee huts. The area also has a sandpit for toddlers to build sandcastles in the shade and away from beach debris. 
At the Water Play Area, water streams down a slope to two wading pools, which are great for kids to cool down at after all that sweaty play. 
Address: 902 East Coast Park Service Road, Singapore 449874
---
6. COMO Adventure Grove Playgarden – Obstacle courses & hammocks
---

Image credit: @c0c0wen
The COMO Adventure Grove Playgarden is the newest addition to the Botanic Gardens, and is part of the Gallop Extension, which was opened in 2021. It pays homage to the kampung days when the forest was the natural and only playground for most kids.
The 10M-long steel play structure is made to resemble the branches of a banyan tree. It has 4M and 2.1M slides, and will keep your kids active and busy with vertical netted ropes, balancing rope beams, swings and hammocks.

Image credit: @junmuses
A must for the 'gram is the giant durian structure at the entrance of the playground. It can be climbed, but be mindful of the pointy spikes.
Address: 5 Gallop Road, Singapore 258960
---
7. Bukit Batok Neighbourhood Park – 3-storey rope tower
---

The tower offers various lookout points to catch the view
Image credit: @sebastienbruggemen
Bukit Batok Neighbourhood Park, which is a 10-minute walk from Bukit Batok MRT station, is full of lush greenery and boardwalks. It also boasts a three-storey structure for kiddos to expend some of their limitless energy at.

Image credit: @semec.enterprise
Your kids can hone their climbing skills on various rope nettings and slide down the long bright yellow tube slide. Younger kids can try the smaller slide or balance on the obstacle course. 

Image credit: @sebastienbruggemen
There's also a smaller play structure nearby with a mini merry-go-round, swing sets, a smaller slide, climbing nets and a shaded min-den.
Address: Between Bukit Batok Central Road and Bukit Batok Street 21. 
---
8. Parkside at PLQ – Mall-side playground with mini trampolines
---

Image credit: Play Point
Other than the playground at Great World City, another play area near a mall is Parkside at Paya Lebar Quarter. Conveniently located across the road from the Paya Lebar Quarter mall, it boasts two mini trampolines for kids to bounce on for hours.
The large orange-and-green banyan tree-inspired structures are connected by nets that kiddos can climb, along with rope ladders and slides.

Image credit: Play Point
The playground also has two swings for bigger kids and two more with extra safety features for toddlers, plus a small tunnel for little ones to climb over or crawl through. 
Address: Outside Park Place Residences at PLQ, 2 Paya Lebar Road, Singapore 409053
---
9. Toa Payoh Crest – Swampland-inspired playground
---

Image credit: @retrochichi
The playground at Toa Payoh Crest reminisces the swamp that the estate used to be with its grey, yellow and brown hues. 
Perfect for kids who love to explore, this playground has mounds which they can climb using fitted ropes. Once they reach the top of the slope, they can slide down the tunnel slides and start their adventure over again. 
Address: Block 131 Toa Payoh Lorong 1
---
10. Jubilee Park – Woodland obstacle courses
---

Image credit: @parksfunmomnson
If you're planning a hike at Fort Canning Park, be sure to bring your kids along and take a pitstop at Jubilee Park. Conveniently located right next to Fort Canning MRT, the playground is filled with wooden obstacle courses next to the lush greenery of the historical park. While this playground isn't the newest on the list, there's still plenty for your little ones to see and do here.

Image adapted from: @maggiemepok, @justin.loi
Toddlers and children alike will be able to balance atop the wooden obstacle course and ascend  a climbing net structure. There are also slides and see-saws, as well as inclusive swings for the wheelchair-bound.
Address: River Valley Road, Clemenceau Avenue
---
Keep your kids fit at these new playgrounds in Singapore
---
Climbing and playing outdoors is a great way to include physical activity in kids' daily routines. These unique and free new playgrounds, which have only been open since 2021, will ensure hours of happy and sweaty fun for kids big and small. If not, simply head over for the novelty of themed jungle gyms and nature-inspired obstacle courses. 
More stuff to do with your kids:
---
Cover image adapted from: Play Point, @kakoververnis, Play Point,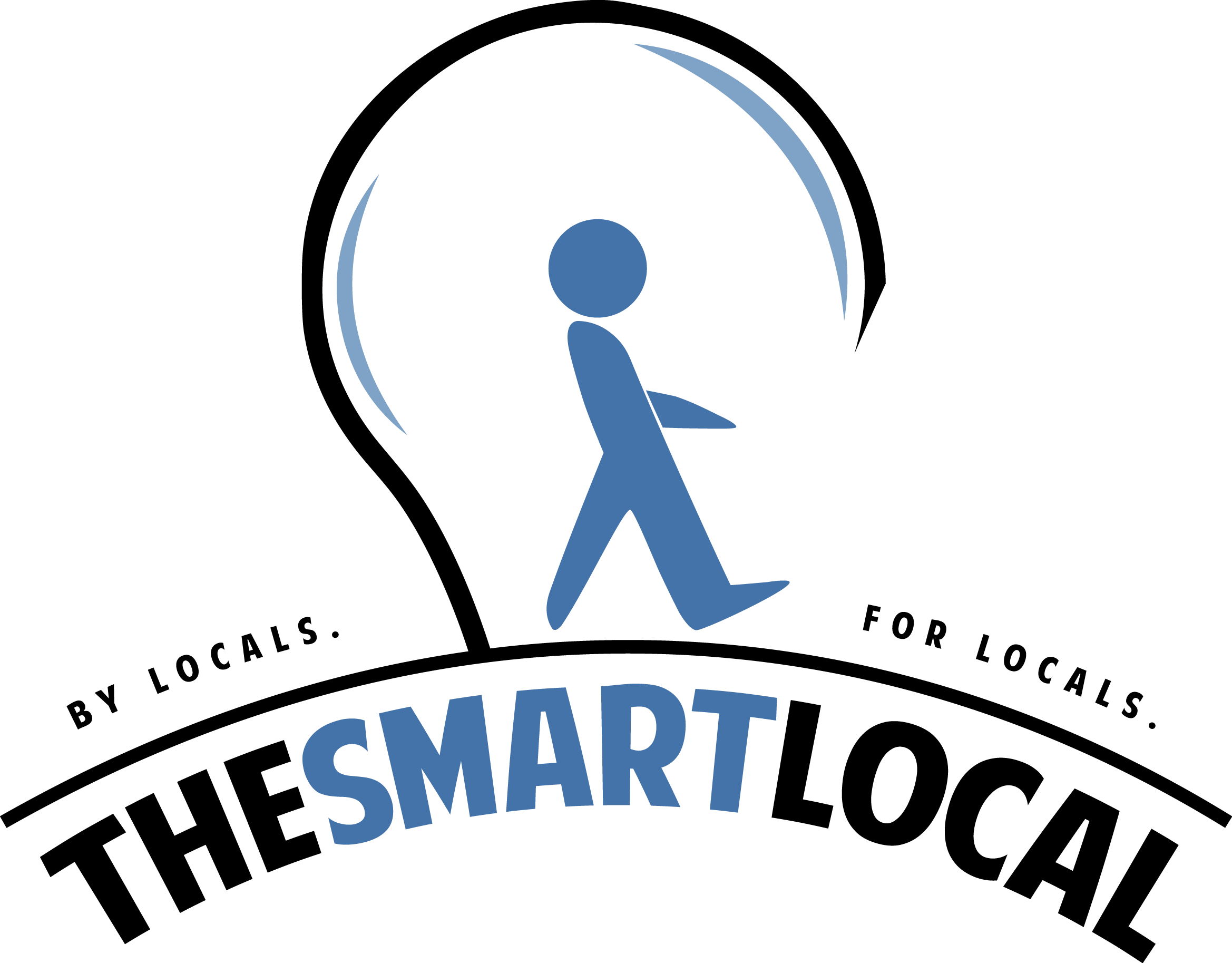 Drop us your email so you won't miss the latest news.