Trampoline parks in Singapore
Image adapted from: Bounce
We know we gotta exercise, but for many of us, working out feels like a much-dreaded chore. Here's how you can push yourself to do what you gotta do: gather a bunch of friends for a fun day out at a trampoline park! Sounds like fun and games, but it actually works the muscles a fair bit – as you'll discover the next morning.
Slip on your grip socks, put on some comfy shorts, and get ready to bounce your calories away at these trampoline parks in Singapore.
1. Zoom Park – from $10/hour
With more than 80 springy trampolines to bounce on, Zoom Park is Singapore's largest trampoline park, which is home to 7 zones and can hold up to 110 jumpers.
Image credit: @zoomparkasia
One to look forward to is the Xtreme Dodgeball zone, where participants aim to swiftly throw balls at each other and dodge oncoming ones. If you're worried this is too intense for your young uns', there's a separate, smaller court specially for kiddos to enjoy the game.
Rock wall area with foam pit landing
Image credit: @edwinchigga
You can also play a game of trampoline basketball here, and showcase your parkour skills with their Wall Run arena.
The big space makes it especially ideal for large parties, be it a birthday bash or corporate outing. 1 hour of entry costs $12 on from Mondays to Thursdays, and 2 hours would be $20. Entry on Fridays, weekends and public holidays costs $15/hour or $25 for 2 hours.
Zoom Park
Address: 200 Pandan Gardens, #01-14 Singapore 609336
Opening hours: Monday: 3PM-9PM | Tues-Thurs: 10AM-9PM | Fri: 10AM-10PM | Sat: 9AM-10PM | Sun: 9AM-9PM
Website
2. Katapult – from $14/hour
ORTO is known for its prawning or fishing ponds, but the compound also includes Katapult, a trampoline park with an impressive Main Court of over 30 interconnected trampolines.
Image credit: Katapult Trampoline Park
There's also a cushy inflatable air bag at the Bag Jump zone, where you can try doing somersaults and backflips. Daredevils above 18 can attempt the Free Fall, where you leap off an elevated platform and fall backwards onto an airbag.
Image credit: Katapult Trampoline Park
Besides that, they've got areas where you can do slam dunks, wall runs, and play dodgeball.
Image credit: ORTO 
You can also incorporate trampoline jumping into your regular fitness routine with Katafit, Katapult's fitness programme, where you can learn the basics and different styles of jumping. You'll find yourself gaining more core strength, a better sense of balance, and more toned muscles!
One hour of jumping costs $15 on weekdays and $19 on weekends. 2 hours will cost $28 and $35 respectively.
Book a session at Katapult Trampoline Park.
Katapult 
Address: 81 Lorong Chencharu #01-11 Singapore 769198
Telephone: 6754 5188
Opening hours: Mon: 12PM-9PM | Tues-Fri & school holidays: 10AM-9PM | Weekends & PH: 9AM-9PM
Website
3. Bounce – from $10/hour
A straightforward name – Bounce. But you'd better think again if you assume all you'll be doing there are simple jumps. Besides the Free Jumping Arena, which has 28 trampolines, they've also got a zone called The Wall. There, you can have a feel of how it's like to parkour as you rebound trampolines and run up walls.
Image credit: Bounce
More acrobatic stunts can be practised at the Big Bag, a giant inflatable bag to land on after leaping high into the air. If that's not enough of an adrenaline rush for you, head to X-Park – Bounce's very own indoor Ninja Warrior obstacle course. Swing on monkey bars, climb rock walls, and end off the course with a zipline to the finish line.
Check out our vlog Bounce's X-Park below:
Bounce is also the only trampoline park in Singapore with the "Leap of Faith". Test your courage by jumping off the elevated platform – kinda like how you'd bungee jump – and aim to catch a trapeze or grab bag instead of falling.
Image credit: Bounce
The general price for the first hour of jumping is $26, but on Fridays and Saturdays, they've got Friday Super Sessions or Saturday Night Jams which start at 7pm and go for as low as $30 for 4 hours (7PM-11PM), complete with party music.
Find their full list of rates here.
Note: General entry to Bounce excludes access to "Leap of Faith". Ticket for "Leap of Faith" costs $5/jump or $10 for 3 jumps.
Bounce
Address: 8 Grange Road, #09-01, Cathay Cineleisure Orchard, Singapore 239695
Telephone: 6816 2879
Opening hours: Mon-Thurs: 10AM-10PM | Fri: 10AM-11PM | Sat: 9AM-11PM | Sun: 9AM-10PM | PH: 9AM-10PM
Website
4. Amped – from $12/hour
Image credit: AMPED Trampoline Park Singapore
Being amped means to get all fired up, and that's exactly what you'll be at Amped, Singapore's first trampoline park. Both their River Valley and Jurong East branches feature 35 interconnected trampolines and foam pits that'll have you feel like an excited kid all over again.
Image credit: @kwannni
If you're a fan of ball games, the Slam Dunk Zone at River Valley is where you can enjoy a mix of both of basketball and trampolines. The trampolines help give an extra push as you jump and aim to shoot your ball into the loop.
Image credit: @sichengorange
For a good challenge, try your hand at their Ninja Warrior Course at Jurong East, open to both adults and kids.
Prices start from $12/hour on weekdays and and $18/hour on weekends. Find their full list of prices here.
Amped
River Valley outlet
Address: 46 Kim Yam Road, #02-11, Singapore 239351
Telephone: 82285961
Jurong East outlet
Address: 200 Jurong East Ave 1, Level 2 Sports Hall, Yo:Ha, Singapore 609789
Telephone: 81263801
Opening hours (both outlets): Mon: 10AM-3PM (all ages), 3PM-7PM (12 years and younger) | Tues-Fri: 10AM-10PM | Sat: 9AM-10PM | Sun: 9AM-9PM
Website
5. GymKraft – from $6.25/hour
GymKraft isn't a trampoline park per se – it's more of a training centre with classes for gymnastics, parkour, and aerial fitness. But they do offer unsupervised open sessions for those aged 13 and over, at very reasonable prices of $20 for 2 hours, $25 for 4 hours, or $30 for the entire day.
Image credit: Gymkraft
The Olympic trampoline and aerial structures are out of bounds to those who drop in for casual open sessions, but you'll still be given access to their many super bouncy trampolines and spring floor mats.
Image credit: Gymkraft
GymKraft
Address: 100 Guillemard Road Singapore 399718
Telephone: 6677 6988
Opening hours: Mon-Fri: 3PM – 10PM | Sat-Sun: 9AM-8PM
Open sessions: Mon-Tue: 3PM-8PM | Wed and Fri: 3PM-6PM
Website
Bonus: BBounce – trampoline fitness studio
If you're looking to get a good cardio workout – minus a crowd full of kids – head to BBounce, Singapore's first rebounding fitness studio.
Image credit: @meilinyeo
Their trampoline workouts include the use of resistance bands, light weights, and some energetic dance moves. Rebounding is said to be 2X more effective than running for calorie-burning, so that's one way you can shed them calories while having the time of your life. In addition to that, it creates less impact on your joints compared to running
Check out our experience at BBounce here:
BBounce
Address: 176 Orchard Road, #06-09, The Centrepoint, Singapore 238843
Telephone: 6262 2272
Website
Singapore's trampoline parks
Jumping on trampolines are fun and stress-free, so you won't even realise you're working out. If you're looking for more ideas for an active day out, check out some of our guides below:
A portion of this content may contain referral links to products. Our opinions remain our own.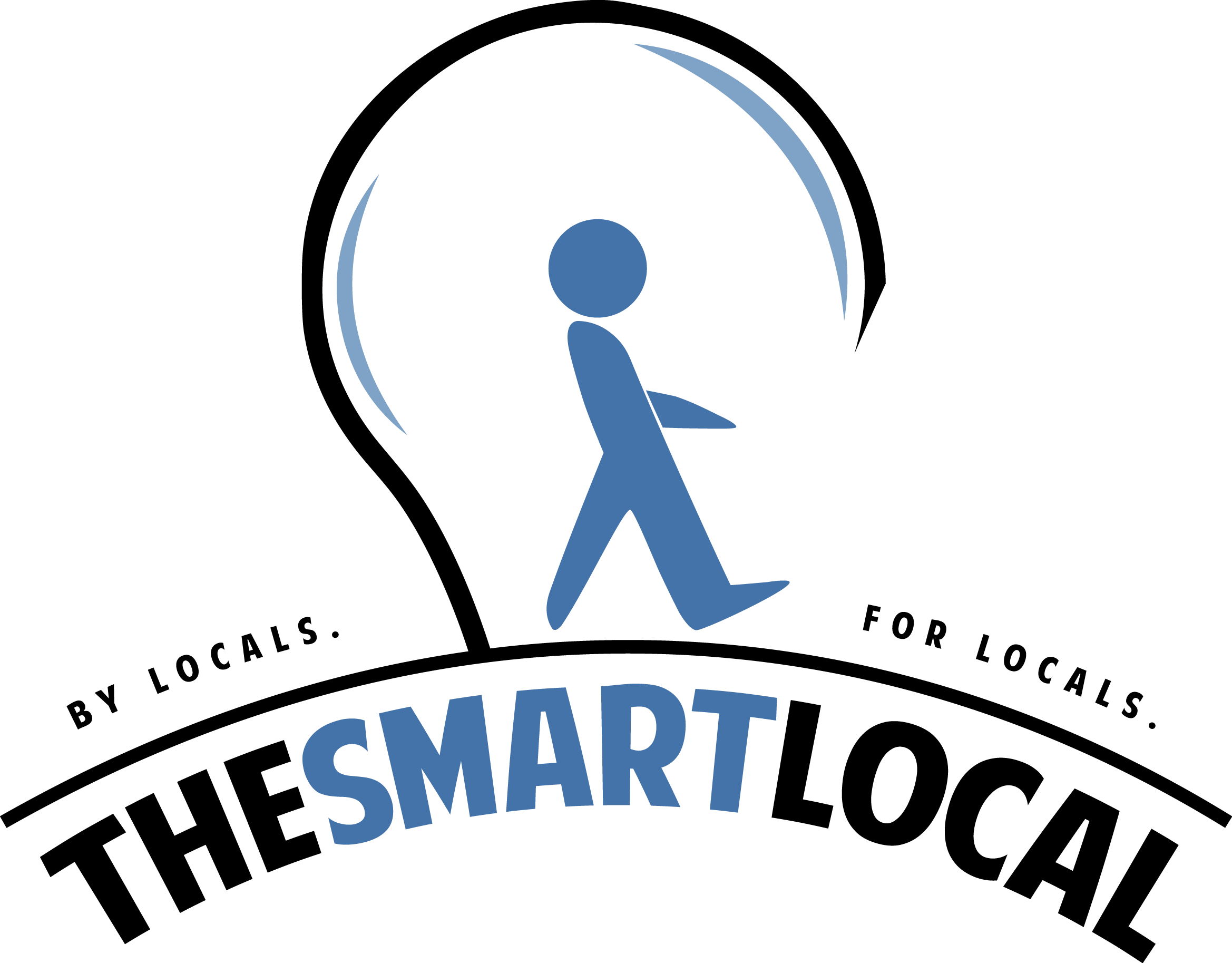 Drop us your email so you won't miss the latest news.