Cycling studios and spin classes in Singapore
Spin classes aren't new, but they're becoming more popular among those hopping onto the healthy lifestyle bandwagon. It's a rigorous and adrenaline pumping workout, and you don't actually need to know how to ride a bike for it – because everything will be done indoors in a stationary bike.
Here's a list of spin classes you can find in Singapore – one even includes virtual reality:
– Cycling studios –
1. CruCycle
Crucycle is another 50-minute full body workout that'll leave you feeling pumped about getting that cardio in for the week.
Image credit: @crucycle
"The Pack Ride" is their signature class ($45 for a single class), which includes light weights and core exercises incorporated into your ride. They've got lockers and shower facilities too, on top of complimentary shoe rentals and clean towels. First timers get to enjoy 2 classes for $50.
Their classes do have expiry dates, so you're made sure to be on time and on schedule for that workout. CruCycle also has a CruCares Woof Infinity Project that sees $1 from every rider donated monthly to raise awareness for animal cruelty.
CruCycle
Address: 68 Duxton Road, Singapore 089527
Opening Hours: Mon – Fri: 6:30AM – 9PM | Sat: 9AM – 6PM | Sun: 10AM – 6PM
Telephone: 6509 8880
Website
2. Ground Zero
Offering two types of specialised types of high-intensity classes, Ground Zero gets your body pumped and aching with Ride and Rumble – spinning and boxing respectively. Cycle your worries and calories away during their 45-minute sessions ($45), fully equipped with sound and light systems, and a specially curated playlist by the instructors.
Image credit: @guavapass
All you need to bring is a water bottle and a pair of socks. Cleated shoes are provided, and so are showering facilities with hair and skincare products for you to freshen up with after that intense workout.
Ground Zero
Address: 38 Carpenter Street, Level 3, Singapore 059917
Opening hours: Mon-Fri: 6AM-9:30PM | Weekends: 7:30AM-6:30PM
Telephone: 6532 0154
Website
3. Absolute Cycle
Absolute Cycle offers a range of cycling classes ($45* drop-in rate) – Absolute Beats, Lunch Beats, Community Ride, Theme Ride – all of which are 45-minute sessions that you can clock in before work or during lunch. There's also Big Beats 60, a 60-minute challenging class that is faster, harder and more powerful. These are inclusive of a 15-minute Foundation class for first timers.
Image credit: @absolutecyclesingapore
Their schedules are released every Monday so you get a week's headstart to decide, but you gotta be quick as they get booked pretty fast! You can check out their package deals here. Absolute also has shower facilities, so you won't be a sticky, sweaty mess when you leave.
*Trial promotion for first timers: $45 for 1 +2 classes.
Absolute Cycle
Address: OUE Downtown Gallery, #02-01, Singapore 068815
Opening hours: Daily, 7AM-9PM
Telephone: 6220 2688
Website
4. Anthem
A boutique indoor cycling studio, Anthem provides an intimate setting accompanied by invigorating music as you do your rhythm rides. With cleated shoes, towels and lockers provided, you're all set to take part in their specialised classes. But note that you'll have to take your shower at home instead.
Image credit: @ridewithanthem
Work your upper body with on-bike choreography in their Anthem 45 class, or go the traditional route with their Anthem Road class. Anthem also offers individual performance tracking to set goals and track your progress.
Their 45-minute single classes are $45, but you can purchase class bundles of 10, 20 and 50. First-timers can opt for a 2-week Unlimited Trial, so you can get a feel of the intensities and how to pace yourself.
Anthem
Address: 17 Phillip Street, Grand Building, #04-00, Singapore 048695
Opening hours: Mon & Wed: 6:15AM-8:45PM | Tues & Thurs: 7:30AM-1:15PM, 6:15PM-8:45PM | Fri: 6:15PM-7:45PM | Sat: 10AM-3:15PM | Sun: 10AM-12:45PM
Telephone: 6931 4246
Website
5. Aquaspin
For something a little cooler, there's now cycling in a swimming pool. Aquaspin makes use of water resistance with cycling on stationary bicycles underwater. This makes recovering from injuries easier, since there's zero impact on your bones and joints.
Image credit: Aquaspin Facebook
Drop-in rates are $50, but first timers' Intro Week ($60) lets you book up to 4 classes – of 40 to 50 minute sessions – in 7 days. Equipped with shower facilities, Aquaspin won't have you leaving smelling of chlorine too.
Image credit: Aquaspin Facebook
You won't have to worry about soreness or body aches either, as Aquaspin induces a massage from the water which prevents lactic acid build up in your muscles. Calorie-burning exercises with no muscle ache? Sounds good.
Aquaspin
Address: 6 Shenton Way, Oakwood Premier OUE Singapore 068809
Opening hours: Mon, Wed: 7PM-9PM
Telephone: 9698 9202
Website
See other locations here.
6. Athlete Lab
Athlete Lab is a little different as they use real bikes that have been modified, or what they call Adjustabikes. These bike workouts train specific muscle groups required on a road bike so that you can reach your optimal intensity.
Image credit: @misterbenster
Aimed at working your hip flexors and quadriceps, their classes ($80 per single session) combine road biking with stationary spinning. See their package deals and membership rates here.
Athlete Lab
Address: 71 Amoy Street, Singapore 069890
Opening hours: Mon-Fri: 6AM-9PM | Sat & Sun: 9AM-12PM
Telephone: 8223 1301
Website
7. Sync Cycle
Combining upper body, core, and lower body exercises, Sync Cycle has rides for all levels of fitness. Their 50-minute Rhythmic Rides are more upbeat and similar to most spin class styles.
Image credit: @synccycle
For those who want to focus more endurance, the Performance Ride with various chartered terrains is the one to go for. You'll be climbing virtual hills, steep mountains, doing sprints and more. Drop in rates are $32, but first timers get Newbie Rides ($35 for 2 rides). See their price bundles here.
Sync Cycle
Address: 92 Yio Chu Kang Road, Singapore 545572
Opening hours: Mon & Tues: 5PM-10PM | Wed & Thurs: 9:30AM-12PM, 6PM-10PM | Fri: 9:30AM-12PM, 6PM-8PM | Sat: 9AM-12PM | Sun: 10AM-5PM
Telephone: 6282 6008
Website
– Gyms with spin classes –
8. Pure Fitness
Pure Fitness has 4 different cycling classes to choose from – The Trip, Real Ryder, RPM and Cycle – all with specific workout regimes.
These 50-minute classes include creating immersive fitness environments using virtual reality to heighten your senses, moving across 3 planes of motion to strengthen your core, all while moving to the upbeat music.
The spin classes are unisex and catered to all levels of fitness, so you can go at a pace you're comfortable with. And after you're done sweating it out, use their shower facilities so you leave the gym feeling fresh.
The daily drop in rates is $53.50 a visit, while it's $220 a month for a gym membership at Pure Fitness. First timers, you can sign up for a free trial here.
Pure Fitness
Address: Level 8, Ngee Ann City Podium Block 391, Orchard Road, Singapore 238872
Opening Hours: Mon – Sat: 6AM-12AM | Sun & PH: 8AM-10PM
Telephone: +65 6100 8898
Website
See other locations here.
9. Virgin Active
Virgin Active will give you the workout experience you never knew existed – with a whopping 13 types of cycling classes to choose from. Class durations vary in length as well, starting from 30 minutes.
Image credit: Virgin Active
They've got VR cycling, where your bike is connected to the screen – suited for those wanting to track their progress. There's also the Sufferfest – which follows various modes like Power, Climb, Speed, and Endurance – for a more targeted workout.
Image credit: @sa7mson
Membership at Virgin varies in length, you can check their prices here. As a member, you can enjoy a whole range of exercise classes other than spin classes, as well as facilities like the gym, yoga studios, and well stocked up amenities. Rain showers, hairdryers, clothing irons, and even gym clothes if you forget them – they've got you covered.
Raffles Place Outlet
Address: One Raffles Place, Tower 2, Level 6, Singapore 048616
Opening hours: Mon-Fri: 6.30AM-10.30PM | Sat, Sun & PH: 8AM-5PM
Telephone: 6908 7878
Website
See the other 4 outlets here.
10. True Fitness
With 8 different spinning classes to choose from, True Fitness gives you cycling programmes catered to different fitness levels, from the basic to intense.
Image credit: True Fitness
To make sure you know what you're in for, you can request for a free trial at any of their outlets, and try out other types of classes too. They've got shower facilities and 8 centres islandwide, so you'll probably have at least one centre near you.
True Fitness
Address: 30 Raffles Place, #07-00, Singapore 048622
Opening hours: Mon-Thurs: 6AM-11PM | Fri: 6AM-10PM | Sat: 6AM-8PM | Sun & PH: 8AM-6PM
Telephone: 6438 3000
Website
See the other locations here
11. Fitness First
Like most gyms, Fitness First offers memberships that give you access to all their gyms across Singapore, so you'll have many locations to choose from! As for spin classes, they cater to all fitness level, with themed rides, preparation drills and even training classes for triathlon races.
Image credit: Fitness First Singapore Facebook
Sign up here to get a free club tour, and enjoy a day of free access to their classes and facilities.
Fitness First
Address: 100 Tras Road, 100 AM, #04-16B, Singapore 079027
Opening hours: Mon-Fri: 6AM-10PM | Sat, Sun & PH: 8AM-10PM
Telephone: 6636 0820
Website
See other club locations here.
12. Studio 360 Fitness
Saving you the commitment of a big gym membership while giving you access to a wide variety of classes, Studio 360 Fitness gives you that choice. They have a range of programs – like cardio, strength and conditioning – and a selection of timings you can choose from. You'll also be able to suit your body needs, with classes from 45 to 90 minutes long, based on exercise intensity.
Image credit: @studio360fitness
If you're still thinking whether spin class is the exercise for you, they've got different trial options – single classes ($16) and as well as those that last for up till a month. See their options here.
Studio 360 Fitness
Address: 90 Eu Tong Sen Street, CID Building, Block C, #01-11, Singapore 059811
Opening hours:
Telephone: 6236 0360
Website
13. The Moving Body Group
Another place to challenge yourself and build stamina as you cycle is at The Moving Body Group, where you can join Spinning or Interval Training Spinning classes. Walk in sessions are $29, but you can opt for their package deals and combo bundles too when you drop them an email.
Image credit: The Moving Body Group
They've got scheduled classes for spinning too, but do note that spinning classes are only available at their East Coast studio. With shower facilities, heading out or home afterwards comes easy too.
The Moving Body Group
Address: 217 East Coast Road, Tides Building, #05-02, Singapore 428915
Opening hours: Mon-Thurs: 9AM-6:30PM | Fri: 9AM-1PM | Sat: 9AM-2PM | Closed on Sundays
Telephone: 6345 7166
Website
14. Physique 360
At Physique 360, you'll be paddling with your arms while standing or seated. Half your workout will be from the waist up, targeting your core muscles from your shoulders to your back.
Image credit: Physique 360
First of its kind in Singapore, their Krank Fusion class ($28) gives you a 45 to 60 minute workout that alternates between kranking and spinning – so there'll be muscle activation for your entire body. Shower facilities are shared with J H Kim Taekwondo, so do take note of opening hours if you need to freshen up after a class.
Physique 360 Group Class Studio
Address: 383 Bukit Timah Road, Alocassia Apartments, #01-06, Singapore 259727
Opening hours: Mon & Wed: 7:30-8:30PM
Telephone: 6836 1300
Website
Gyms and fitness studios with spin cycling classes in Singapore
With so many options and venues to choose from, you won't need to search far and wide for a spin class that's just right for you. Whether you're just starting out or been trying to keep up to an exercise routine, these ala carte classes or package deals – and some free trials – should be enough to keep you going. Head down to these places so you'll be on your way to looking and feeling healthier.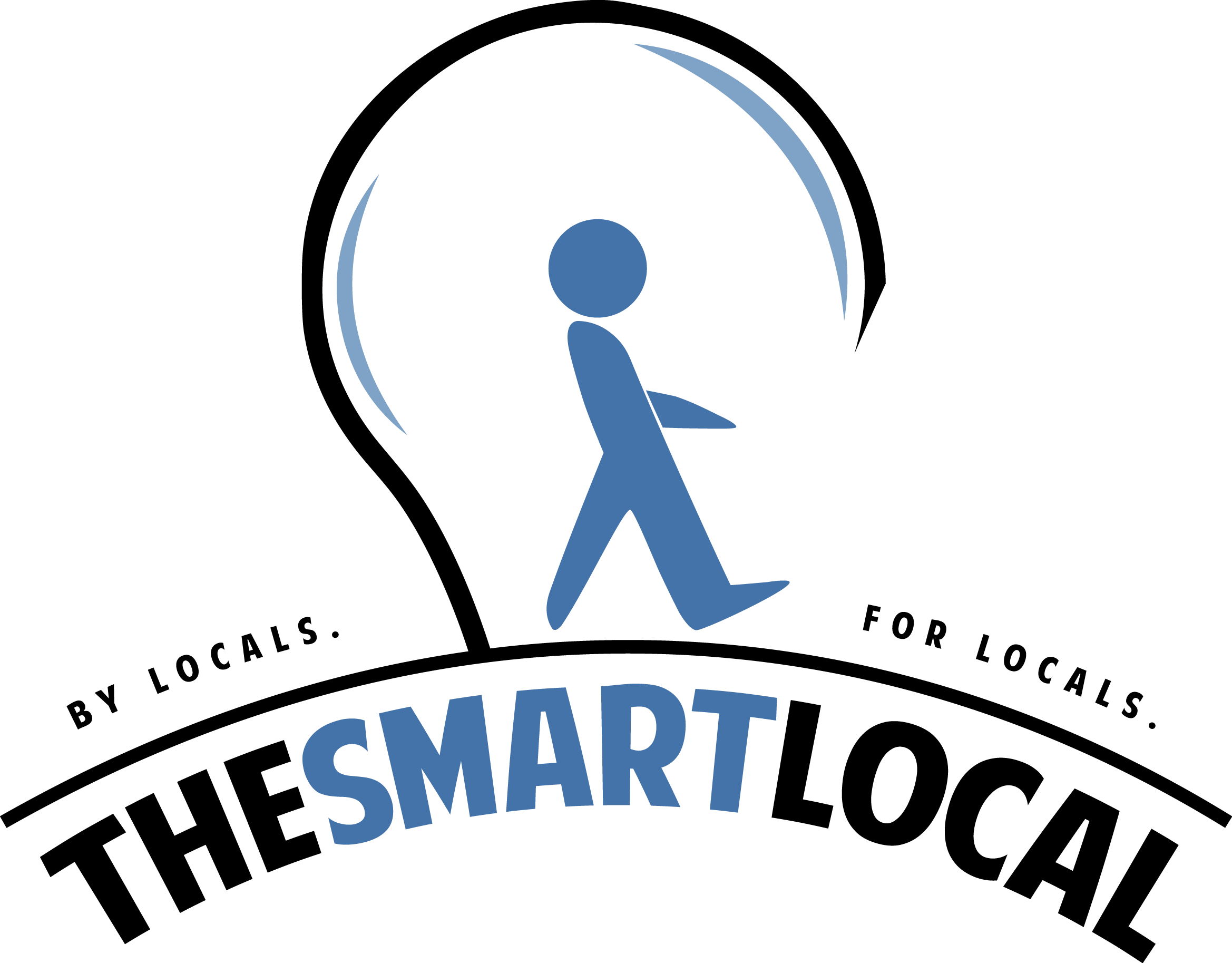 Drop us your email so you won't miss the latest news.