Aerial yoga studios in Singapore
---
Whether you have mastered all 84 yoga asanas or struggle to even touch your toes, aerial yoga is a unique way to improve your fitness, strength and flexibility. Combining elements of yoga, pilates and dance while you hang mid-air in a hammock, aerial yoga eases beginners into tougher poses while giving experienced yogis a challenging yet addictive whole body workout.  
Stretch those tight muscles after a stressful work day and flex your new routines on the 'gram with these nine aerial yoga studios in Singapore that you can swing by:
Discover other ways to get fit in Singapore:
---
1. Yoga Mala – for a cosy studio and flexible sessions
---
A mere 3-minute walk from Raffles Place MRT, Yoga Mala is ideal for office workers in the area to squeeze in a quick workout to unwind during your break. The cosy, homey studio also provides equipment like mats, blocks and straps so you won't have to lug extra barang to work. You'll be able to wash up with their full shower and locker facilities before heading back.
Yoga Mala boasts flexible membership plans with daily, weekly, and monthly subscription plans, on top of helpful and responsive staff. They'll accommodate your hectic schedules to reschedule classes for those last minute meetings.
Price: $259 (1 month of unlimited classes) I $150 (5-class card)
Trial class fee: $49 (1-week trial pass for new students)
Yoga Mala
Address: 49A Circular Road, Singapore 049404
Telephone: 6803 5031
Opening hours: Mon – Fri 8AM – 9PM I Sat & Sun 8AM – 5.30PM
Yoga Mala website
---
2. FlyWith Fitness – for more experienced 'flyers' 
---
Whether you're a beginner or a proficient yogi looking for something more, FlyWith Fitness is highly-rated for closely-supervised classes that walk you through advanced and demanding poses to push your limits. 
Depending on your schedule, they offer 1-hour Low Sweat, Mid Sweat and High Sweat classes. Slip in a light workout before heading to work with the Low Sweat Aerial Stretch class, or challenge your limits with the High Sweat Aerial Advanced Level session that culminates in you learning a full Aerial Silk Hammock routine. 
Price: $30/class (in-studio) | $12/class (online) | $18/class (on-demand video)
Duration: 1 hour
FlyWith Fitness
Address: 48 Woodleigh Park, The Arena, Singapore 357844
Telephone: 8816 8361
Opening hours: Mon – Fri 9AM – 9.15PM | Sat & Sun 9AM – 6PM
FlyWith Fitness website
---
3. Mindful Movement Singapore – best for small, personalised classes
---
Located in the same studio as FlyWith Fitness, you are guaranteed individual attention at Mindful Movement due to their small class size of less than five people, making sure you get all the guidance you need in performing your manoeuvres. If that is not sufficient, there are also one-on-one private sessions available. 
Classes here incorporate strength training in the form of conditioning exercises, helping you kill two birds with one stone by getting your stretches down, as well as toning your muscles all in one session. 
Price: $30/class (group) | $85/class (private session)
Duration: 1 hour
Schedule: Thu 2PM  | Sun 4.45PM
Mindful Movement Studio Woodleigh
Address: 48 Woodleigh Park, The Arena, Singapore 357844 
Mindful Movement Studio Raffles Place
Address: Chuan Studio: 24 Raffles Place #11-07 Clifford Centre Singapore 048621
Class schedule and opening hours
Mindful Movement Singapore website
---
4. Dream Dance and Yoga – classes conducted in both English & Mandarin
---
If you are more comfortable attending a class conducted in Mandarin, Dream Dance and Yoga has bilingual instructors to guide you along. Being a mere 2-minute walk away from Tai Seng MRT, this studio also offers convenience to those with extra busy schedules.
Even if you are new to aerial yoga, the instructors here will ensure you learn the basic poses and postures. Classes also incorporate elements of stretching, core exercises, inversions and aerobics, setting you up to get dem abs and improve your flexibility as you follow easy routines that ramp up in intensity.
Price: $39/class I $199/month for Gold members
Trial class fee: $10
Duration: 1 hour
Dream Dance and Yoga Tai Seng
Address: 29 Tai Seng Avenue, #03-13, Singapore 534119
Telephone: 8816 8361
Opening hours: Mon – Fri 9AM-9.15PM | Sat & Sun 9AM-6PM 
Dream Dance and Yoga Jurong East
Address: 2 Venture Drive, Vision Exchange #02-20, Singapore 608526
Telephone: 8816 8361
Opening hours: Mon – Fri 9AM-9.15PM | Sat & Sun 9AM-6PM
Dream Dance and Yoga Dhoby Ghaut
Address: 1 Sophia Road, Peace Centre #06-24/25, Singapore 228149
Telephone: 8200 5668
Opening hours: Mon – Fri 9AM-9.15PM | Sat & Sun 9AM-6PM
Dream Dance and Yoga website

---
5. Adedance Aerial – for professional and experienced aerial instructors 
---
Adedance Aerial features a lineup of instructors who are full-time professionals that have performed in aerial acts in the Singapore F1 Grand Prix, the SEA Games opening ceremony, and even Cirque du Soleil! Under their expert tutelage, you'll master the choreography for an aerial routine to flex your newfound gymnast chops for the 'gram.
You can choose between embarking on weekly sessions on an 8-week course to master a full routine, or drop-in classes for casual sessions with friends. Instructors here will guide you on a wide range of aerial yoga disciplines, letting you pick from aerial silk, hoop, and even pole classes.
Price: $90 (drop-in) |$830 (10-class package for 6 months)
Trial class fee: $35
Duration: 1 hour 15 minutes
Full list of Adedance Aerial outlets
Adedance Aerial website
---
6. Refindery Fitness – for the widest range of classes
---
Be spoiled for choice at Refindery Fitness, as you pick from a broad selection of aerial yoga classes ranging from Aerial Beginner to Aerial Dynamic that includes strength and flexibility training for advanced poses. 
Stretch out your tight muscles at the Aerial Yin Yang for a potent dose of stress relief, or head to Aerial Stretch for a fun fusion of yoga, pilates, and dance. It'll also make for a unique team-bonding session or hen's night that's sure to be an unforgettable experience.
Price: $17 (online group class) | $90 (solo class) I $360 (10 group classes)
Trial class fee: $25
Refindery Fitness
Address: 46 Kim Yan Road 02-25 The Herencia Singapore 239351
Telephone: 8121 3245
Detailed opening hours
Refindery Fitness website
---
7. Milan Pole Dance Studio – classy studio with pole dance options 
---
Milan Pole Dance Studio is a renowned global pole dance and aerial fitness brand boasting studios in countries like Milan, Dubai and Singapore. While pole dance classes are a mainstay of Milan Pole Dance Studio, they're also renowned and highly-rated for their Aerial Silks, Hoop and Hammock Tech classes too.
Their studios are situated in classy shophouses with floor-to-ceiling windows for maximum natural lighting, providing you an extra serotonin boost – and not to mention – perfect soft lighting for the 'gram.
Price: $45 (group class) | $150 (private class)
Trial class fee: $40 (1-week experience pass for any three classes including pole dancing)
Bukit Pasoh Studio
Address: 11A Bukit Pasoh Road, Singapore 089825
Telephone: 6222 9086
Opening hours: 11AM-10.30PM, Daily
Teck Lim Studio
Address: 18 Teck Lim Road, #03-01, Singapore 088390
Telephone: 6222 9086
Opening hours: 11AM-10.30PM, Daily
Milan Pole Dance Studio website
---
8. Jal Yoga – for traditional yogic vibes in class
---
Channel your inner yogi at Jal Yoga, where you can practice traditional mat poses all while being suspended mid-air on a silk hammock, which helps take the stress off your shoulders, head and spine.
Yoga here isn't just about finding your zen, because classes incorporate barre and pilates techniques to sculpt your body and strengthen that core too. Regardless if you're new to 'flying' or not, Jal Yoga's instructors will tailor the session to your skill level with safety ensured, meaning you'll still feel accomplished and relaxed once you're done.
One special package they offer is Jalretreats, where you take a breather in spectacular destinations like Kerala, Maldives and Alishan National Park in Taiwan. It'll make for a journey of self-discovery as you practice yoga with like-minded people while appreciating vibrant cultures and scenic landscapes. 
Note: With the ongoing travel restrictions, Jalretreats currently hosts yoga staycation retreats.
Full list of Jal Yoga outlets
Jal Yoga website
---
9. Platinum Yoga – accessible studio with the most number of outlets
---
Platinum Yoga has six studios across Singapore, making them a top choice for those who're always on the move. You'll be able to attend classes at your convenience, whether it's at Suntec City Mall or Ang Mo Kio, and you can also enjoy many amenities like shower facilities, retail boutiques and personal training rooms at nearly all of their outlets.
In addition to unique forms of yoga like chakra yoga and wall rope yoga, Platinum Yoga also offers two levels of aerial yoga focusing on the basics and inversions.
Till 28th February 2021, Platinum Yoga is offering a New Year Promo where you can enjoy a free private training session and 1 month of livestream lessons when you sign up for a year of membership.
Price: $15 (Zoom session)
Trial class fee: Complimentary
Full list of Platinum Yoga outlets
Platinum Yoga website
---
Boost your flexibility at these aerial yoga studios in Singapore
---
Few of us might consider ourselves Cirque du Soleil material, but ever-increasing in popularity, aerial yoga boasts a range of health benefits. The best part about exercising while being suspended 1M off the ground: you won't quite notice how intense of a workout you're having while you stretch out sore limbs and loosen tense muscles.
Read more fitness-related articles:
---
Cover image credits: Jal Yoga, Adedance Aerial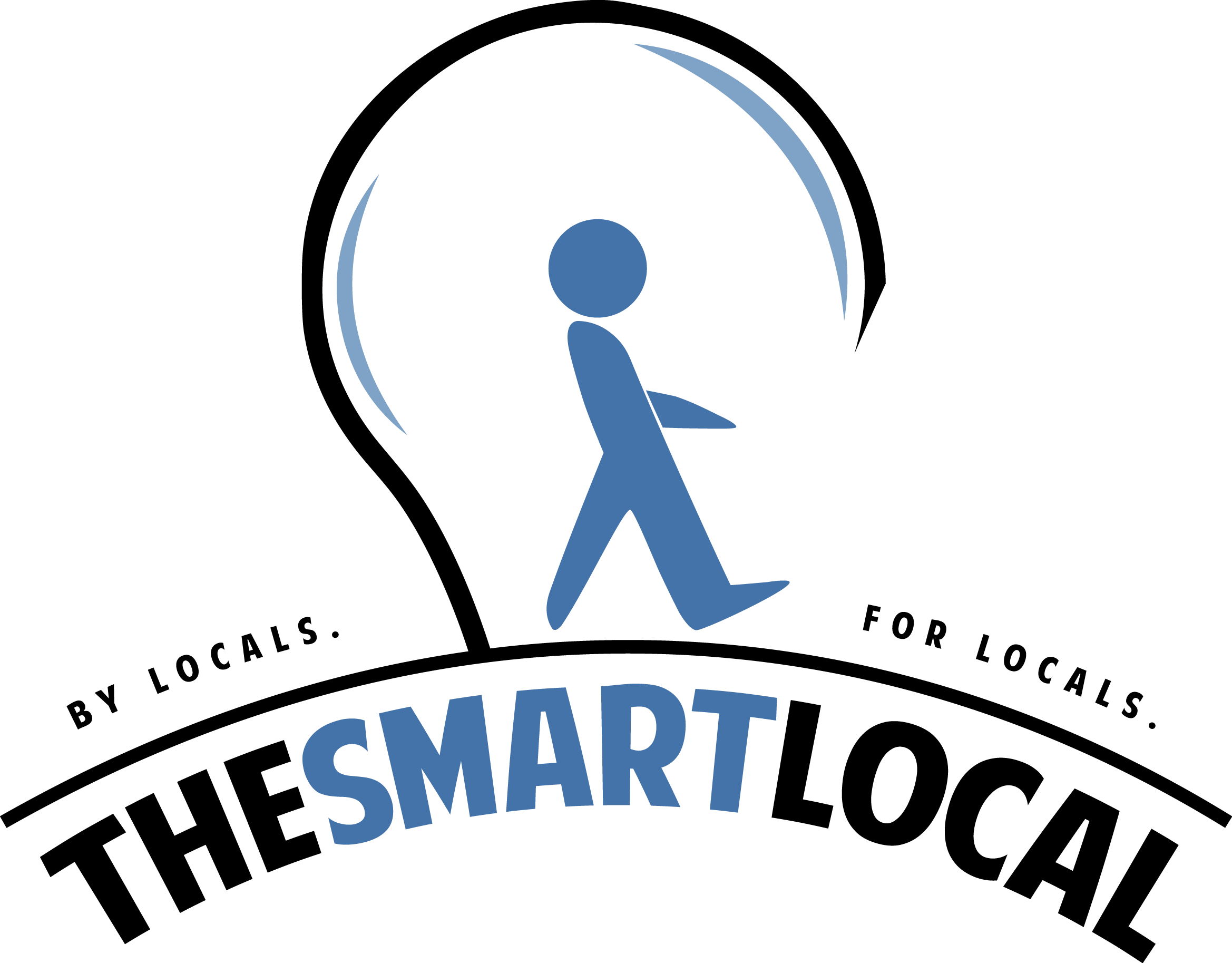 Drop us your email so you won't miss the latest news.