Karimun Island – Non-touristy Bintan alternative
---
By now most Singaporeans would have made a weekend getaway or two to Bintan and Batam. But most of us would not have heard of another Indonesian island that's easily accessible by ferry and is just 2 hours away – Karimun Island; not to be confused with Karimunjawa Island which lies farther away in Central Java.
Also known as Nuwi Island or locally as Karimun Besar, this is one of the main islands in the Riau Archipelago of Indonesia that boasts white sand beaches, aesthetic cafes, and lots of fresh seafood at super affordable prices.
---
1. Chill at one of the 3 beaches on the island
---

Palawan Beach is known locally as Pantai Pelawan Karimun.
Image credit: @nurulhmidh 
What's an island getaway without pics of you posing with clear blue waters much to the envy of your IG followers? There are 3 main beaches on Karimun Island with Pelawan Beach being the most popular of the lot. Apart from the long stretch of sand for walks and picnics, the beach is surrounded by big rocks and mangrove forests.
While mostly quiet on weekday afternoons, it's teeming with locals and tourists over the weekends and in the evenings. Because it lies on the west side of the island, it's the perfect spot to catch the sunset too. Just be sure to time yourself as it takes 35 minutes to drive here from Tanjung Balai city centre.
Admission: Rp5,000/person (~S$0.44)
Location: Pelawan Beach on Google Maps

Pantai Pongkar is 25 minutes away from the city centre by car.
Image adapted from: @mejiiaprillian, Arum Sekarlathi
On the east side of the island, Pongkar Beach is where you wanna be to watch the sunrise. With one side facing the Straits of Johor and the hills on the other, it's a sight to behold. Park yourself on one of the swings scattered along the beach to admire the view.
Compared to Pelawan Beach, this one is more secluded and has a lot more trees providing shade. So, if you want some alone time to introspect, here's where it's at. 
Admission: Free
Location: Pongkar Beach on Google Maps

Image credit: Arshad Md Ariffin
If you keep walking further down from Pongkar Beach, you'll soon reach Ketam Beach where you can continue to enjoy the sun, sand, and sea. Although much smaller than the other 2 beaches, it has more swings, huts, and beach shacks for visitors to relax here.

Pantai Ketam is connected by foot to Pantai Pongkar.
Image credit: @indriani_wulandr 
When you're in need of some sustenance, look to the eateries selling local food and fresh coconuts. During low tide, you might even spot a few hermit crabs.
Admission: Free
Location: Ketam Beach on Google Maps
---
2. Pongkar Waterfall – Swim in the midst of a lush jungle
---

Pongkar Waterfall is also known as Air Terjun Desa Pongkar.
Image credit: S Andik
Those who are up for a mini adventure can take a 20-minute trek from Pongkar Beach to Pongkar Waterfall. Albeit a small one, the natural waterfall has fresh water streaming down from Mount Jantan and culminating in a man-made pool for visitors to swim in safely.

Image credit: @sherrysptni_ 
You will be in the middle of a jungle so monkey sightings are pretty common – be weary of your belongings, especially food items.
Admission: Rp2,000/adult (~S$0.18) | Rp1,000/child (~S$0.09)
Location: Pongkar Waterfall on Google Maps
---
3. Tamara Swimming Pool – IG-worthy rainbow stairs
---

Image credit: Ka Yo
Less than a 10-minute walk from Ketam Beach lies Tamara Swimming Pool which is filled with water from the nearby mountains and thus has no chlorine. Split into 2 pools, there's a shallower one suitable for young kids too.

Image adapted from: Agus Sarkama 
The highlight of this attraction is a flight of rainbow stairs and a wooden bridge that make a colourful backdrop for IG pics. The stairs are also wide and deep enough to sit and chill by the pool.
Admission: Rp5,000/person (~S$0.44)
Location: Tamara Swimming Pool on Google Maps
---
4. Restaurant 188 – Fresh seafood by the seaside
---

Image credit: Ronnie Lee
While you're on Karimun Island, you've got to indulge in some fresh seafood and Restaurant 188 is one of the top-rated options. Not only do you get to choose from a wide variety of seafood, you'll be dining right next to the sea.
Highlights include live fish, crabs, and prawns from which you can select to be prepared in a Chinese cooking style. There are also pippies, scallops, and squid. The most popular dish here – likely to be seen on most tables – is the Salted Egg Sotong (Rp22,000, ~S$1.93).

Views of the sea from Restaurant 188.
Image credit: Shi Hao Tin Tin
Address: Baran, Meral, Karimun Regency, Riau Islands 29664, Indonesia
Opening hours: 10am-11pm, Daily
Contact: Restaurant Seafoods 188 Facebook
---
5. Mount Jantan – Panoramic views from the peak
---

Mount Jantan is also known locally as Gunung Jantan Karimun.
Image credit: @afrzl_l 
At an elevation of 439m, Mount Jantan offers sweeping views of Karimun and its surrounding islands. It takes roughly 90 minutes to reach the peak and the climb is relatively easy with minimal steep slopes along the way.
In very clear weather, you may even be able to spot the tip of the Malaysian Peninsula as well as Singapore from right at the top of the mountain. 
Location: Mount Jantan on Google Maps
---
6. PotoCoffee Milkshake – Aesthetic cafe with al-fresco dining
---

Image adapted from: @potocoffeemilkshake, @potocoffeemilkshake
On a day when you're exploring the city, add PotoCoffee Milkshake to your itinerary and you won't regret it. With an aesthetic vibe, a large space for al-fresco dining, and inexpensive offerings, there's a lot to love.
The menu features coffee, tea, milkshakes, and mocktails (Rp15,000-Rp25,000, ~S$1.32-S$2.19) as well as mains such as nasi goreng and mie goreng (from Rp12,000, ~S$1.05).

Image credit: @potocoffeemilkshake 
Since it starts service only in the late afternoon and is open till late, you can decide to have a tea-time break or supper here once you've completed your full day of exploring the island.
Address: Jalan Teluk Air Tanjung Balai, Tlk. Air, Kec. Karimun, Kabupaten Karimun, Kepulauan Riau, Indonesia
Opening hours: 4pm-11pm, Daily
Contact: PotoCoffee Milkshake Instagram
---
7. Coastal Area Karimun – Kid-friendly activities like rollerblading
---

Image credit: @desi_indarwati93 
Families with young kids making their way to the island, make sure to set out time to visit Coastal Area Karimun. The little ones will have a field day with the many toy vehicles and games available at the play area. We're talking mini scooters and cars they can drive around in, a giant bouncy castle, and a trampoline.

Image credit: @rivaldybayuhidayat
Although most of the activities are for children, adults can join in the fun by renting rollerblades and bicycles too.
Location: Coastal Area Karimun on Google Maps
---
8. Karimun Jetty – Seaside lookout point with eateries
---

Karimun Jetty is named Tugu Karimun Bumi BerAzam in Bahasa Indonesia.
Image adapted from: Jovin, @kalgaryskarimun.kepri 
A 10-minute walk from Coastal Area Karimun will lead you to Karimun Jetty where you can grab a photo with the gigantic landmark sign that states exactly where you are.
While you're in the area, check out Kalgarys and their selection of ice cream and gelato flavours. They've got classics like tiramisu and mango sorbet as well as unique ones like mascarpone cheese and marshmallow. Prices are so reasonable too – starting from Rp20,000 (~S$1.75) for a scoop in a cup and Rp22,000 (~S$1.93) for a cone.
Kalgarys
Location: Kalgarys Gelato on Google Maps
Opening hours: Mon-Fri 11am-10pm | Sat-Sun 11am-11pm
Contact: Kelgarys Instagram

Image credit: Gunawan Azhar
Keep walking along the coast and you'll spot lighthouse-like towers and a couple of seafood restaurants.
Location: Karimun Jetty on Google Maps
---
9. Masjid Agung Karimun – Iconic heritage building
---

Pretty in the day, pretty at night.
Image adapted from: @bagusrengga, Bayu Gio Alif 
Can't leave Karimun Island without a stop at Masjid Agung Karimun if only a quick one to admire the Islamic architecture and interior design. The iconic building actually looks quite different in the day and at night due to the light projections after dark.
Address: 29GR+665, Jalan Jenderal Sudirman – Poros, Meral Kota, Kec. Meral, Kabupaten Karimun, Kepulauan Riau 29663, Indonesia
Opening hours: Mon-Fri 8am-4pm (Closed on Saturdays and Sundays)
Contact: Masjid Agung Karimun Facebook 
---
10. Fourty Day's Coffee – Food & drinks under Rp25,000 (~S$2.19)
---

Image credit: @dheny_k
Coffee lovers can get their fix at Fourty Day's Coffee where they brew everything from espressos to frappes (Rp15,000-Rp25,000, ~S$1.32-S$2.19). The Red Velvet Lattee (Rp18,000, ~S$1.58) is a must-try.
If you prefer something without caffeine, they also have sinful milkshakes and mocktails on the menu.

Image adapted from: @fourtydayscoffee, @rokki_lee 
Apart from drinks, the cafe also serves local dishes such as Ayam Tempe Bumbu Penyet (Rp23,000, ~S$2.02) which is essentially fried chicken with rice and lots of sambal chilli. They also have a version with fried eggs called Telur Tempe Bumbu Penyet (Rp18,000, ~S$1.58).
On a sweeter note, you can try desserts such as Pisang Roll (Rp25,000, ~S$2.19) and Ubi Goreng (Rp13,000, ~S$1.14).
Address: Jalan Lubuk Semut No.17, Tlk. Air, Kec. Karimun, Kabupaten Karimun, Kepulauan Riau, Indonesia
Opening hours: 4.30pm-11pm, Daily
Contact: Fourty Day's Coffee Instagram
---
Where to stay on Karimun Island
---
Since the island isn't as developed as its better-known counterparts – Bintan and Batam – you'll be hard-pressed to find international hotel chains here. Nonetheless, there are a few decent options for accommodation.
---
ASTON Karimun City Hotel – 10 mins from Tanjung Balai Port
---

Image credit: ASTON Karimun City Hotel
You won't have to travel far from the port when you land on the island if you stay at ASTON Karimun City Hotel – just a 10-minute drive away. They've got rooms from the basic Deluxe Room to the spacious Karimun Suite as well as the usual facilities including an outdoor pool and gym.
Also, you practically have a butler at your service 24/7 with their AI chatbot that you can access at any time to help you with hotel services such as booking a massage at their in-house spa.

There's an adult pool and a smaller kid's pool.
Image credit: hnp 1000
Book a stay at ASTON Karimun City Hotel.
Rate: From S$48/night
Address: Jalan Pertambangan, Tj. Balai Karimun, Kec. Karimun, Kabupaten Karimun, Kepulauan Riau 29161, Indonesia
Contact: ASTON Karimun City Hotel website
---
Hotel Maximilian – Indoor swimming pool & karaoke lounge
---

Image credit: Hotel Maximilian
Located just 6 minutes from Tanjung Balai Karimun Ferry Terminal, Hotel Maximilian offers a number of recreational facilities such as an indoor swimming pool and family karaoke rooms.
Perched on the 7th floor, the hotel lounge and bar, Maxi Skyview, has a sheltered outdoor area where you can sip on cocktails while soaking in views of the Tanjung Balai waterfront. The indoor section features pool tables and a small stage where there are live performances on certain days.

Image credit: Hotel Maximilian
Book a stay at Hotel Maximilian.
Rate: From S$32/night
Address: Jalan Nusantara No.53, Tj. Balai Karimun, Kec. Karimun, Kabupaten Karimun, Kepulauan Riau 29661, Indonesia
Contact: Hotel Maximilian website
---
Getting to Karimun Island from Singapore
---

Image credit: @ bthspotter 
Getting to Karimun Island is as easy as taking a 2-hour ferry ride from Harbourfront Centre to Tanjung Balai ferry terminal. The ferry departs on even dates from Harbourfront at 11.40am while the return ferry departs from Tanjung Balai at 2pm local time.
Book a round-trip ferry ticket to Tanjung Balai terminal (S$98).
Contact: Sindo Ferry website
---
Things to do on Karimun Island, Indonesia
---
So, the next time your friends or family suggest going to Bintan or Batam for a retreat, you'll have an alternative up your sleeve.
More travel guides to Indonesia:
---
A portion of this content may contain referral links to products. However, all opinions are ours.
Cover image adapted from: @fryanfahlevi, Ka Yo, @afrzl_l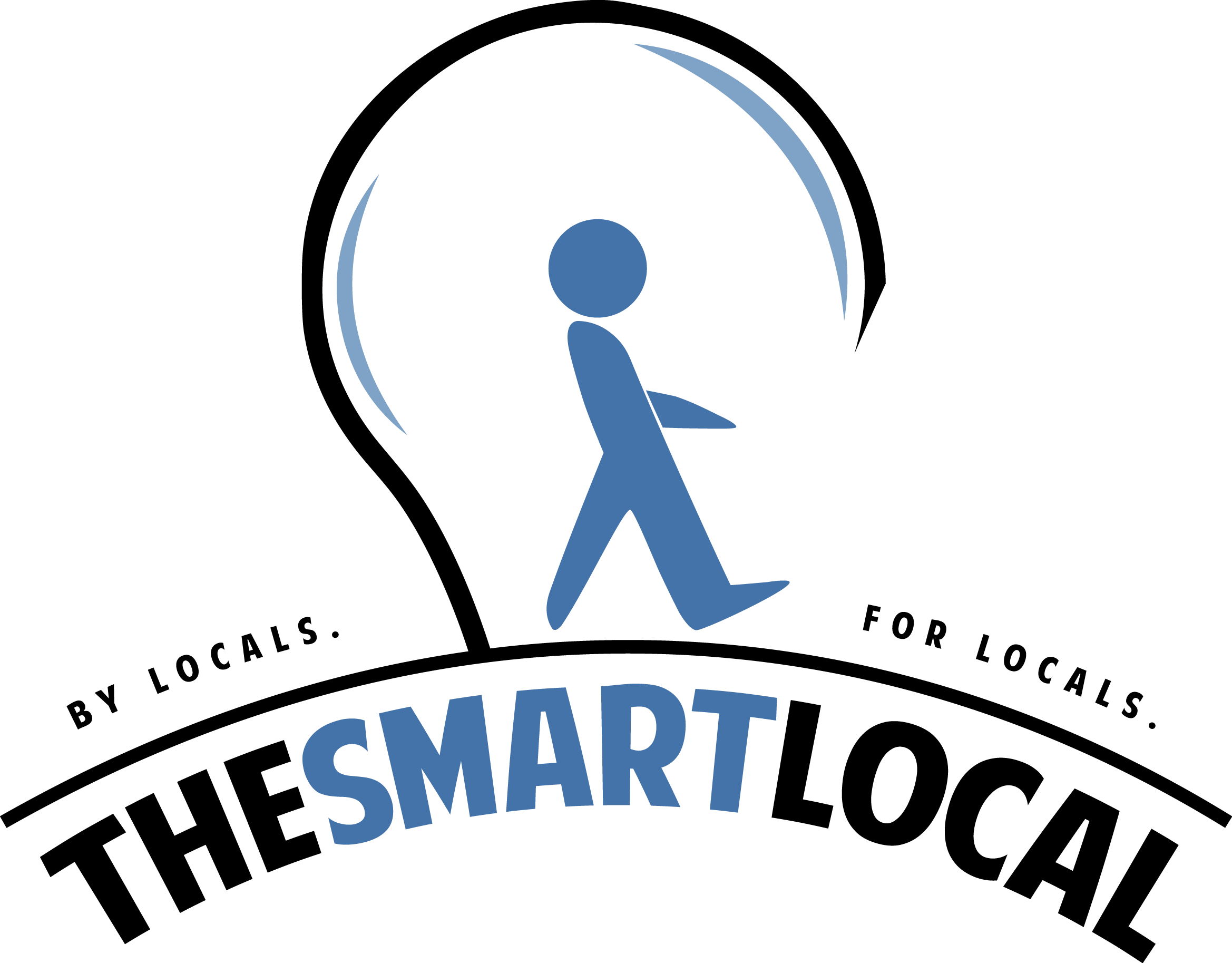 Drop us your email so you won't miss the latest news.