Changi Village isn't just famous for Nasi Lemak
Adapted from Source: @sgfoodiary
There are few food enclaves in Singapore: Holland Village, Chinatown, Katong – but by far the hardest to get to for anyone without a car is Changi Village. As someone who stays in the northwest of Singapore, I wouldn't have discovered this food paradise if not for National Service.
Changi Point was made my home for the past two years of National Service. Despite living literally minutes off the coast, I've somehow never had to travel far to get my fix of yummy grub. Changi Village was my favourite supper go-to and where most of our post book-out celebrations were held, the sheer variety often left me spoilt for choice.
As a veteran of countless makan sessions at my old stomping ground, I bring to you some of my favourite eats from the real far east.
1. Weng Kee Ipoh Hor Fun
Source: @cavinteo
Weng Kee's Chicken Chop Hor Fun ($3.50) is the one hawker dish that I have eaten most throughout my two years of National Service. Business is so good that Weng Kee now occupies two stalls on its own in Changi Village Market.
Smooth kway teow served in a pool of tasty dark braised sauce, topped with pieces of crispy fried chicken cut into bite sized portions, it is a sinful but oh-so-delightful meal. Service is brisk – you can expect to be served within a minute of ordering – so don't be put off by the occasional long queues.
Address: Changi Village Market and Food Centre #01-19, 2 Changi Village Road, SIngapore 500002
Opening Hours: 10:30am to 11pm (Mon to Fri), 8am – 12am (Sat and Sun)
Telephone: 6545 6425
2. International Muslim Nasi Lemak
Source: @hungrypapa
Arguably the most iconic dish of Changi Village Food Centre, International Muslim Nasi Lemak is why most even come to Changi Village. Their perfectly fried crispy chicken wings go brilliantly with the sweet and savoury sambal chilli mix of onions and ikan bilis, giving a party of senses that few Nasi Lemak in Singapore can compete with.
One of these competitors is actually located just opposite theirs, with Mizzy Corner attracting snaking queues as well. Both stalls serve up a mouthwatering plate of Nasi Lemak, but International just about edges it with their Jasmine Rice grains, which has a kick of ginger and a better texture than the starchier ones from Mizzy.
Address: Changi Village Market and Food Centre #01-03, 2 Changi Village Road, Singapore 500002
Opening Hours: 9:30am – 1:30pm, 6pm – 12am (Mon to Fri), 9.30am – 7:30pm (Sat) 9:30am – 12am (Sun)
3. Mei Lin Leng Re Yin Pin
The weather here in Singapore isn't the most friendly, and what better way to cool down from the blistering heat than to indulge in a bowl of ice cold dessert. Mei Lin has been around for the past 28 years, and their main offering is the ubiquitous 'Commando Dessert' ($2.00), combining shaved ice with the subtle sweetness of longans, red tea infused jelly and a topping of condensed milk.
Source: @sweetsamsations
For a bit of variety, you can also give their off-the-menu favourites 5th Coy and 6th Coy ($2.00) a go. Named after the company the owner's son's served in back during his NS, both are still popular with the soldiers there to this day. They contain that familiar red tea jelly, sea coconut and nata de coco, but can be distinguished by the additional mango syrup and chin chow jelly toppings respectively.
Address: Changi Village Market and Food Centre #01-57, 2 Changi Village Road, Singapore 500002
Opening Hours: 12pm to 2am+
Telephone: 6545 7845
4. Changi Village Fried Hokkien Mee
With four outlets open across Singapore, including branches in Sembawang Hill and Toa Payoh, Changi Village Fried Hokkien Mee has garnered quite a loyal following.
Their noodles come with a strong dose of wok hei – a charred fragrance achievable only with a big fire and seasoned wok, slices of pork belly, and bits of egg and lard scattered around with the customary stir fried prawns, all in a pool of tasty zhup to give it a mild wet texture. Serving portions are generous, and start from just $3.
Address: Changi Village Market and Food Centre #01-53, 2 Changi Village Road, Singapore 500002
Opening Hours: 10am – 9pm
Telephone: 9023 7468
5. Ramiza Biryani House
With a 56-year-old Gujerati-style Biryani recipe created by the restaurant's late founder Mdm Ramiza, Ramiza Biryani House takes huge pride in their Dam Biryani ($6.00) – which differs from normal biryani in that the meat is cooked with the rice.They offer mutton, chicken, fish and prawn biryani, all generous in portion and served with a side of chutney, a bowl of dal and a hard boiled egg for fish and prawn biryanis.
Biryani might seem like a cheat meal, but not the ones at Ramiza. Only the freshest ingredients are used and their biryani contain zero MSG and preservatives and less oil than anywhere else. You could almost be forgiven for eating the biryani here everyday.
Address: Changi Village Market and Food Centre #01-23, 2 Changi Village Road, Singapore 500002
Opening Hours: 10am – 8pm
Telephone: 9139 3603
6. 89.7 Supper Club
Source: @f00d_chain
True to their name, 89.7 Supper Club is a popular 24-hr supper haunt for many of us living in the East. If you're in a large group with many different tastes and preferences, this is just the place for you.
They serve an overwhelming variety of halal cuisines, with local favourites like Roti Prata and Maggi Goreng a hit with most customers. Even supper bites like Dim Sum, which you would never expect to find at a halal establishment, are available in their menu. Service is efficient and your food gets served promptly upon ordering.
Address: 5 Changi Village Road, #01-2035, Singapore 500005
Opening Hours: Open 24 hours
Telephone: 6214 1897
Website
7. Jacob's Cafe
Source: @mikecherngbetsy
Source: @foodhooo
To many, Changi Village is all about getting fast and cheap hawker food but Jacob's Cafe firmly throws that notion out of its rustic window.
Everything here reminded me of how an old colonial home of the past would look like. Paintings cover every inch of their walls. Wooden furnishing dot the entire restaurant. Even the checked tablecloths that greeted every diner exuded a warm snug allure of the countryside.
Serving up European cuisine with an Asian twist, their menu extends from Hainanese Oxtail Stew ($26.90) to Hungarian Beef Goulash ($17.90). Crisp on the outside, tender and tasty on the inside, their German Pork Knuckles ($43.90) is to die for.
Address: 5 Changi Village Road, #01-2049, Singapore 500005
Opening Hours: 9:30am -11pm (Mon to Thurs), 9am -11:30pm (Fri and Sat), Closed on Sundays and Public Holidays
Telephone: 6543 1106
Website
8. Chock Full Of Beans
Another quaint cafe tucked under the HDB block along Changi Village Road, Chock Full of Beans is packed full every weekend, expats and locals alike. Besides serving up some of the most instagram-worthy 3D latte art, they also have a stunning plate of Eggs Benedict ($12), with a pair of perfectly poached eggs that can rival Gordon Ramsay.
You would be forgiven for thinking that with all the focus on their latte art, they'll skimp on the quality of the coffee provided. With a strong nutty taste and subtle tinge of sweetness, their Iced Hazelnut Latte ($6.50) is a joy to both sight and taste. In fact, their foamy creations look so adorable it almost feels cruel slurping it all up.
However, do take note that their 3D latte art is only on special request and can take up to 30 minutes to prepare.
Address: 4 Changi Village Road, #01-2090, Singapore 500004
Opening Hours: 11:30am -10:15pm (Tues to Fri), 9:30am – 10:15pm (Sat to Sun), Closed on Mondays
Telephone: 6214 8839
Website
9. Pranakorn
Coined from Bangkok city's old name, Pranakorn is wholly operated by Mdm Yongpeera Nuttikan, who was born and raised in Thailand, and her extended family. They aim to bring the original flavours off the streets of Thailand and into our bowls.
Source: @yeejoo1991
Offering unique Thai fare such as Homemade Pork Cake with Century Egg ($4.80) as well as a fiery bowl of Sticky Noodle with Minced Pork in Tom Yum ($5.80), almost every item is kept very affordable indeed. And if you find any of their dishes too spicy, their set meals all come with a delightful mug of Traditional Thai Iced Milk Tea ($3.00) to help to you wash it all down.
Address: 4 Changi Village Road, #01-2086, Singapore 500004
Opening Hours: 11.30 am – 9.30pm, closed on Mondays
Telephone: 6543 0883
Website
Bonus: Chan Kwong Kee Roast Shop
Source: @cchockolate
Source: @makanwarrior
While not exactly in Changi, Chan Kwong Kee Roast Shop is located close enough to warrant an inclusion. All the rage amongst the office warriors nearby, Chan Kwong Kee Roast Shop is situated in a coffee shop just opposite Loyang Tua Pek Kong Temple. I remember doing a double take at the long and jostling lines on my first visit there, even though it wasn't even lunch hour yet.
I am a sucker for fat and juicy roast meat and the ones at Chan Kwong Kee ticks all the boxes. Their Roast Duck Rice ($4.50) was one of the best I have ever tasted and you won't regret trying their succulent Soy Sauce Chicken as well.
Address: Loyang Amenity Centre #01-06, 4A Loyang Lane, Singapore 508923
Opening Hours: 11:30 – 20:00 (Mon to Fri), 11:30 – 15:00 (Sat)
Telephone: 8717 6020
Changi Village, a one stop food paradise
Changi Village has long been revered as a food haven and one of the reasons why I enjoyed my National Service so much was all the food that I got to eat. Now a 2 hour journey away from where I live, I long for my days back in Changi and all the yummy food I had everyday.
To anyone in the vicinity, be it for Pokemon Go, NS or just to find really good food, try out some of these eateries and find out why Changi Village is Singapore's ultimate food paradise.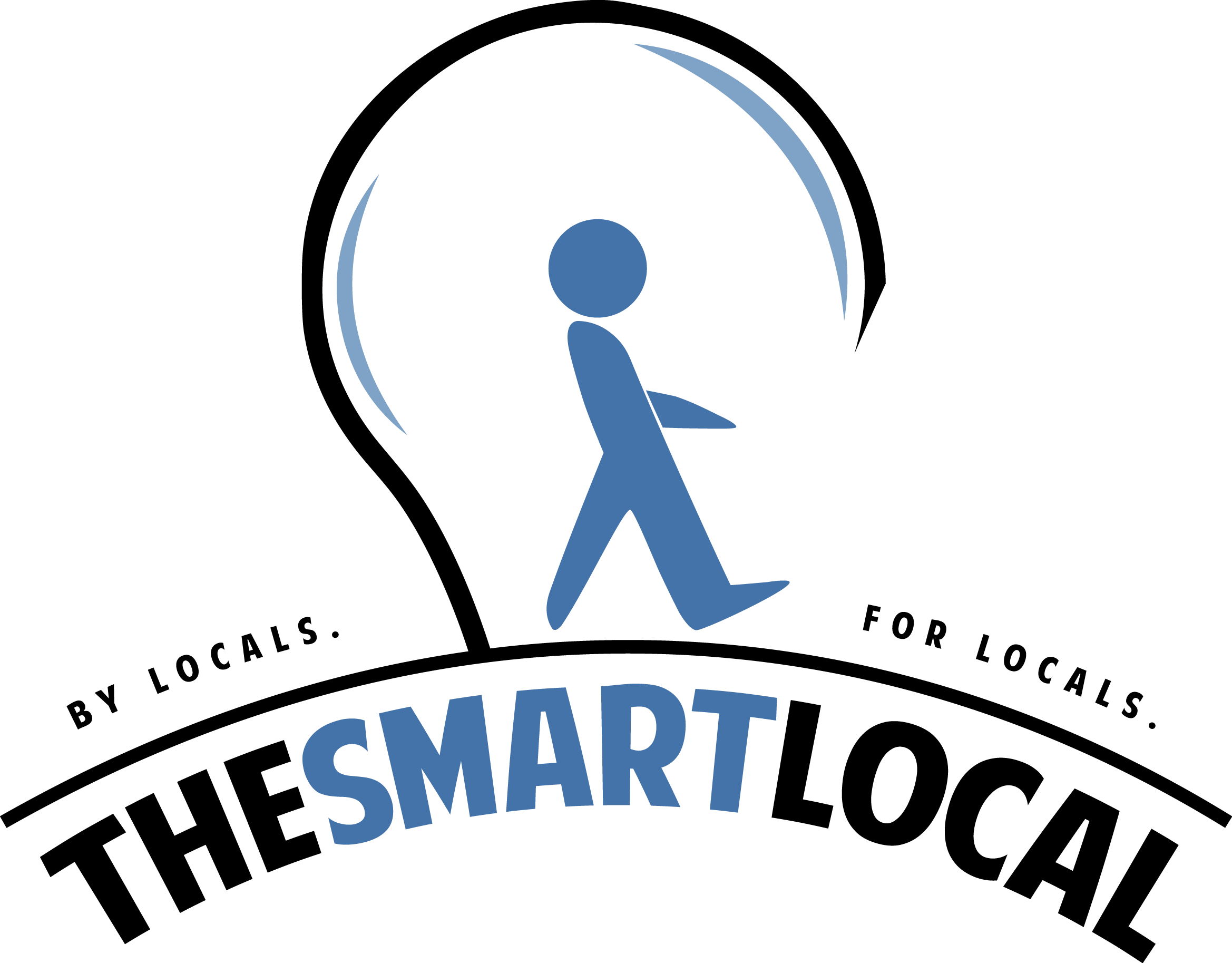 Drop us your email so you won't miss the latest news.