Bedok neighbourhood guide
---
There's probably little reason for one to head to Bedok if you're not an Eastie. But as someone who's lived here all my life, I can tell you that the estate's long list of delicious food, unique shopping spots and Instagrammable blocks make it well worth a visit.
From vintage record stores to old-school snack shops, there are lots to explore. Here's a nifty guide on just some of the many things you can do in one of Singapore's oldest neighbourhoods.
---
– Food   –
---
1. Forage Cafe – Honey-infused teas and desserts
---

Image credit: The Forage Cafe
Many cafes have a special niche these days and for The Forage Cafe, it's their honey-infused teas and desserts. Started by the people behind local honey brand Thirteen Honey, the cafe serves up delicious menu items like the Wild Milkyway ($8.50) – Da Hong Pao tea and fresh milk sweetened with wild honey and wild honey grass jelly.

Waffle sandwich flavours include Smoked Salmon & Eggs Grilled Waffle Sandwich ($17.90) and Turkey Ham and Cheese ($15.90)
Image credit: @asfixiado
If you're looking for something more savoury, try The Forage Cafe's grilled waffle sandwich selection, which has garnered rave reviews for its big portions. All waffles, with flavours like Jalapeno Beef Ragu ($18.90) and Chilli Cheese Chicken ($15.90), come with a drizzle of some multi-floral honey for a unique taste.
Address: 30 Jalan Pari Burong, Singapore 488696
Opening hours: 8AM-10PM, Daily
Telephone: 8869 7131
---
2. Lek Lim Nonya Cake Confectionery – Traditional $0.60 kueh
---

Image credit: @arnhem97
If traditional kueh is your dessert of choice, don't miss a visit to Lek Lim Nonya Cake Confectionery. As one of Singapore's oldest nyonya cake stores, this halal-certified, family-run business dedicates itself to making kueh by hand, with prices from just $0.60. 

Image credit: @singapore.lady
Established in 1968, this humble kueh store has since expanded its menu to include nasi lemak, crystal dumplings, and even curry puffs – which I dare say are one of the best, having tried them for myself. Lek Lim Nonya Cake Confectionery was even featured on BBC, so you know it's the real deal. 
Now run by the fam's second generation, the store also releases limited-edition products like their Oneh Oneh Lava Chocolate ($0.80/piece). This unique dessert is coated with parmesan cheese and filled with chocolate – something unique for the younger taste buds.
Address: 84 Bedok North Street 4, #01-21, Singapore 460084
Opening hours: Mon – Sat 5AM-5PM | Sun 5AM-2PM
Telephone: 6449 0815
Lek Lim Nonya Cake Confectionery's Instagram
---
3. Wawawa Bistro – Dine with views of a reservoir
---

Image credits: @wawawabistro
Known for its chill waterfront vibe, Wawawa Bistro in Bedok Reservoir offers a variety of dishes from Soft Shell Crab Laksa ($13.80) to Smoked Duck Pizza ($17.80). No matter how stuffed you may be after your mains, don't leave without trying their signature Wawawa Chocolate Lava Cake ($11.80) that's served with a scoop of vanilla ice cream.

Catch stunning views like this when you're dining at Wawawa Bistro
Image credit: @jamielkl
And whether you're there for their mains or just dessert, this bistro is a great place to catch your breath and have some drinks with friends. Wawawa is also known for having occasional live music performances to boot. 
Address: 901 Bedok Reservoir Road, Singapore 479266
Opening hours: Mon – Fri 5PM-11PM | Sat – Sun 11AM-11PM
Telephone: 6285 8038

---
4. My Little Coconut – Coconut shakes without the snaking queues
---

Image credit: @my_lil_coconut
Rain or shine, Mr. Coconut's outlets never fail to have snaking queues. If you're on board the coconut shake craze and want a slightly cheaper alternative, Bedok Reservoir is home to a little coconut store called My Little Coconut that serves Thai-style coconut shakes with flavours like cendol and red ruby.
Other than the go-to black pearls, this store also offers strawberry pop and pandan sago toppings to level up your coco shake game. My Little Coconut also sells refreshing scoops of their Coconut Ice Cream ($2.50) to top off their Coco Shake Original (from $4.20).
Address: 746 Bedok Reservoir Road, #01-3005, Singapore 470746
Opening hours: 11AM-9PM, Daily
Telephone: 6610 7440
---
5. Biscuits & Co – Old-school childhood biscuits
---

Image credit: @biscuitsnco
Biscuits & Co sells an assortment of traditional childhood goodies like butterfly ear biscuits and ice gems. Packed with shelves on shelves of snacks, this cosy little store is a go-to for a hit of nostalgia.

Image credit: Charlotte Lee
Other than having a wide range of nostalgic childhood snacks, Biscuits & Co also sells them in old-school tins, just like the good ol' days. 
Address:  510 Bedok North Street 3, #01-57, Singapore 460510
Opening hours: Tues – Sat 7.30AM-3.30PM
Telephone: 9751 1986
---
– Shopping and sights   –
---
5. Zenn Audio Electronics – Vintage record store
---

The store may look unassuming on the outside but it hides an impressive collection of vinyl records
Image credit: Charlotte Lee
There's a certain je ne sais quoi when it comes to playing tunes on a record player, be it classics from the likes of Frank Sinatra or alternative 90s bops. If you've always dreamt of owning one or would like to add more vinyls to your growing collection, check out Zenn Audio Electronics at Simpang Bedok.

Image credit: @kittywurecords
This quiet store is stocked with a variety of records, from popular new releases by Billie Eilish to more obscure tunes by older bands like Prefab Sprout and Fleetwood Mac. 
Whether you're a seasoned crate-digger or have yet to purchase your first vintage turntable, the friendly staff will be happy to help you out and even give you some recommendations in the process.
Address: 292 Bedok Road, Bedok Shopping Complex, 469448
Opening hours: Fri – Wed 12PM-8PM | Thurs 12PM-6PM
Telephone: 6443 2473
---
6. Decathlon – Singapore's first Decathlon store 
---

Image credit: Decathlon
The Decathlon that started it all. From cheap swimsuits and hiking gear to basketballs and bicycles, the sports megastore has anything and everything you could possibly need. While several Decathlon outlets have popped up since then, this is one of the biggest, with services like bike repairs and dedicated product testing areas at your service.
Check out our Decathlon guide here.
Address: 750A Chai Chee Road, #01-01 ESR BizPark @Chai Chee, Singapore 469001
Opening hours: 10AM-10PM, Daily
---
7. 418 Skate Shop – Limited-edition skateboards and longboards
---

Image credit: @418skateshop
For all the sk8ter bois and girls, Bedok is home to 418 Skate Shop which holds one of the widest ranges of limited-edition skateboards and longboards in Singapore. The store caters to all needs too, whether you're an experienced skater looking for sick new designs or are a total newbie in search of the perfect beginner board.
On top of skating gear like bearings and grip tape, the store also has a range of streetwear from brands like Nike, Thrasher and Santa Cruz. So whether you're ready to start cruising on park connectors or wanna show off your tricks at the skate park, 418 Skate Shop will do the job.
Address: 418 Bedok North Avenue 2, Singapore 460418
Opening hours: Tue – Sun 2PM-8PM (Closed on Mondays)
Telephone: 8318 8200
---
8. Bedok Public Library – Massive library with cool reading corners
---

Image credit: @luminarydamsel
Full of cosy reading nooks and interesting decor at every corner, Bedok Public Library isn't just a haven for bookworms. Taking up two full floors of Heartbeat@Bedok, you can expect this large space to have a range of genres suitable for any age.

Image credit: @_capturedbyray_
The second floor has lotsa quirky decor like a giant watering can and reading corners for readers to get cosy at. With plush benches and colourful instalments, this library makes for a warm environment for you to curl up with a fun read or clock in some weekend study sessions. 
Address: 11 Bedok North Street 1 #02-03 & #03-04, Heartbeat@Bedok, Singapore 469662
Opening hours: Mon – Sun 10AM-9PM (24-hour book drop)
---
10. Bedok Jetty – Catch sunset views or go fishing
---

Catch the sunset before leaving
Image credit: @jpinstaspam
One of the best places to have some quiet me time is Bedok Jetty, thanks to its amazing views of the ocean. Other than being a hotspot for fishermen, the jetty is within close proximity to bicycle rentals if you'd like to have a scenic cycle over to East Coast Park which is located just 1.4KM away.
After getting in a good workout, make your way to East Coast Lagoon that's a ~10-minute walk from the jetty and treat yourself to some of the freshest seafood you can get in town. 
Address: East Coast Park Service Road, Singapore 449876
Opening hours: 24 hours, Daily
---
Bonus: Instagrammable murals and HDB mazes
---

Image credit: @abcelinefgh
Even the folks who've lived in Bedok their whole lives might be surprised to find that it's home to some rather photogenic locations. From puzzling mazes to colourful HDB blocks, it's a haven for photographers to get some cool urban shots.

Image credit: @iamhenzydavid
One of the highlights is the unassuming Bedok Maze that looks like an ordinary garden at eye level until you catch a bird's eye view of the whole layout. 

Get a shot of the heartland's Hibiscus HDB from the corridors of Block 36
Image credit: @thesmartlocalsg
Bedok Maze
Address: 42 Bedok South Road, Singapore 460042
Gradient HDB
Address: 74 & 75 Bedok North Road, Singapore 460075
Hibiscus HDB
Address: 43 Bedok South Road, Singapore 460043
---
---
Whether you're a long-time resident of Bedok or you're a hardcore Westie, there's always something new to discover in this humble heartland. In fact, this list barely scratches the surface of what you can find in Bedok.
So, the next time someone asks you to have supper at Bedok 85, politely point them to these "secret" gems located in the neighbourhood for some pre-meal exploring.
Check out more of our heartland guides:
---
Cover image adapted from: @_capturedbyray_, @iamhenzydavid, @418skateshop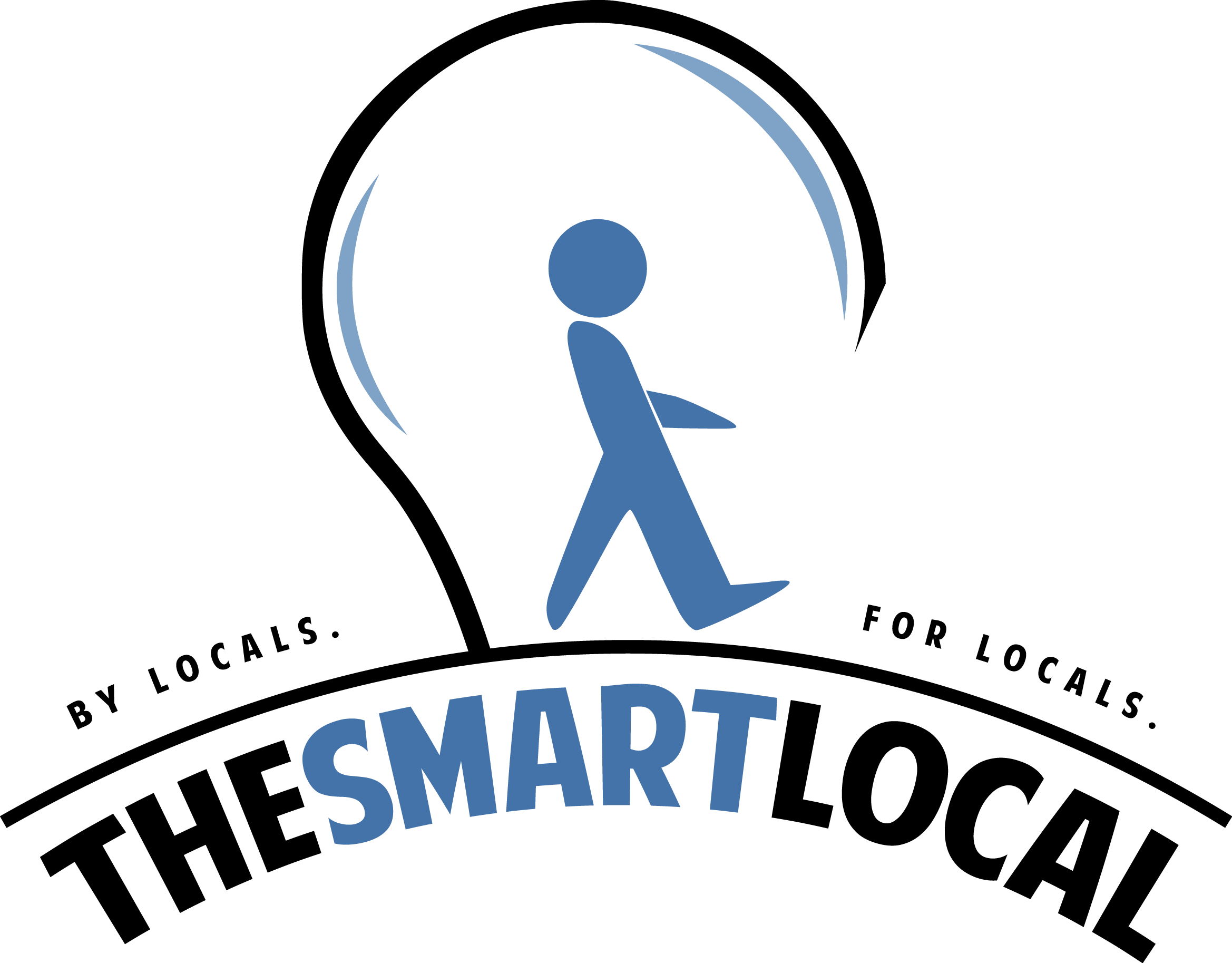 Drop us your email so you won't miss the latest news.