New Zealand winter itinerary
---
We know most Singaporeans wait till end of the year to escape to Europe for winter. But we're here to tell you all about the adventures you can get up to in New Zealand during winter starting from June itself. From then till about August, the temperatures range from 1.5°C-15.5°C – the perfect chance to enjoy an onsen hot tub or mud spa.
That said, you'll have plenty to do and see from New Zealand's 3 major cities. Here are 13 best winter activities in New Zealand you can cover within 8 days.
---
– Auckland –
---
As a metropolitan city with a major international airport, Auckland usually acts as the gateway to New Zealand's northern island and offers access to the idyllic southern island. For a first time visitor, the must-sees include the Sky Tower and Mount Eden, Auckland's highest volcano cone.
---
Day 1 – City tours & dinner at Viaduct Harbour
---

Queen Street a.k.a the shopping street of Auckland.
Image credit: @ labrea_70 via Instagram
As they say, the best way to explore a city is on foot. So, we say take a free walking tour of Auckland on your very first day. No one knows a place like a local and your tour guide will be able to share personal anecdotes and stories on top of the fun facts about Auckland.
Contact: Auckland Free Walking Tours website 

Image credit: @jia6530 via Instagram
Those looking for a really unique experience can check out Weta Workshop Unleashed where you'll go on a 90-minute tour of 3 different film sets. Basically, if you've ever wanted to know how visual effects are created for horror, fantasy and sci-fi movies, this is the place to learn more.

You can also opt to participate in a hands-on workshop (NZD49, ~S$40.45).
Image credit: @wetaworkshopunleashed via Instagram 
You'll get to see the props made by the prosthetics department for a horror movie and 3D models of fantasy worlds created by conceptual artists. These are the same folks who have also worked on Avatar and King Kong.
Admission: NZD50/adult (~S$41.42) | NZD26/child (~S$21.54)
Address:  88 Federal Street, Level 5, Auckland
Opening hours: 10am-6pm, Daily
Contact: Wētā Workshop Unleashed website

Image credit: @tiger_tgrwdz via Instagram
Picture a romantic dinner by the waterfront at sunset hour. Create this postcard moment at Viaduct Harbour – a row of over 30 restaurants overlooking a sea of yachts. Whether you want to tuck into an authentic plate of Italian pasta or enjoy conveyor style sushi, you've got plenty of options.

Image credit: @noknzwilliamson via Instagram
If you're not too tired by the end of your meal, head down to one of the rooftop bars for a drink or 2, or take a leisurely stroll by the harbour and simply soak in the views including that of the iconic Auckland Sky Tower.
Address: Viaduct Harbour Avenue, Auckland 1010, New Zealand
Contact: Viaduct Harbour website 
---
Day 2 – Day trip from Auckland to Waiheke Island
---
After a good night's rest, it's time to move out of the city and make your way to Waiheke Island for some R&R. What, you thought island-hopping was an activity only for summer holidays?

Image credit: @nohea_downdea via Instagram
The highlight of the island, which is just a 1-hour 15-minute ferry ride away, is Mudbrick Winery – a romantic vineyard which offers both red and white wines including an award-winning Viognier. If you're wondering, yes, the grass is green even in winter, it's just breezier.
Opt for the 45-minute wine tasting session (NZD20-NZD30/pax, ~S$16.61-S$24.91) and you'll get a taste of 3-4 different wines and then tour the premises on your own. There's also a restaurant overlooking the sea where you can indulge in a 2 or 3-course menu (NZD94-NZD110, ~S$78.05-S$91.33) savouring local fresh produce such as fresh oysters and kohlrabi.

Image credit: @ rowan_flora via Instagram
Getting here: Either take the 2-way Fullers Ferry (NZD46, ~S$38.19) from Downtown Auckland ferry terminal in the CBD or the Sealink Ferry (NZD24, ~S$19.93) from Half Moon Bay ferry terminal in Howick. 
Address: 126 Church Bay Road, Oneroa, Waiheke, New Zealand
Opening hours: 10am-6pm, Daily
Contact: Mudbrick website
---
Day 3 – Day trip from Auckland to Hobbiton Movie Set
---
Did you even go to New Zealand if you didn't visit one of the LOTR film sets? 

You may not see blooms but the greenery remains intact even in winter months.
Image credit: @a.different.island via Instagram
Well, we can't let you miss the Hobbiton Movie Set. Take a 2-hour drive out of Auckland city to visit the actual location where the film was shot. You'll get to see the Shire where Bilbo Baggins lived and plenty of other cute cottages that are worthy of the 'Gram. 
The experience includes tours and add-ons such as a buffet lunch at the marquee or an evening banquet feast at the inn.
Admission: NZD89/adult (~S$73.89) | NZD44/child 9-16 years old (~S$36.53) | Free admission for kids under 8
Address: 501 Buckland Road, Matamata 3472, New Zealand
Opening hours: 9am-5pm, Daily
Contact: Hobbiton Movie Set Tours website
---
Day 4 – Day trip from Auckland to Rotorua natural hot springs
---

Image credit: @lasithab via Instagram
Buckle up for a slightly longer drive for this one. Rotorua is a rather popular town that lies 3 hours 20 minutes away from Auckland and is known mainly for its natural hot springs and boiling mud pools that are said to have healing properties.

Image credit: @adam1212cfc via Instagram
Something that you must do during winter in New Zealand, is go for a relaxing spa. And Hell Gate's Geothermal Reserve & Mud Spa is just the place to do it. Although the smell of the sulphur takes a bit of getting used to, the Maoris have been using these mud baths for centuries to exfoliate and cleanse the skin.
At the end of your soothing experience, you can either head back to Auckland or choose to stay overnight in Rotorua. There are numerous accommodation options in town.
Admission: NZD85/adult (~S$70.57) | NZD42.50/child (~S$35.29)
Address: 351 State Highway 30, Tikitere, Rotorua 3010, New Zealand
Opening hours: 10am-6pm, Daily
Contact: Hell's Gate website
---
– Christchurch –
---
Once you've experienced all that Auckland and Rotorua have to offer, head over to Christchurch –  the largest city on the southern island. Scooting over from either city takes less than 2 hours by domestic flight via Air New Zealand. Once you land, the vibrant city life and glorious natural sights nearby await.
---
Day 5 – Botanic Gardens & bar hopping in Christchurch CBD
---

Image credit: @kesara_nr via Instagram
Those who think that gardens are only worth exploring during spring or summer will be pleasantly surprised that Christchurch Botanic Gardens is equally picturesque in winter too. Yes, there are still flowers blooming during this period including orchids and magnolias.
There are also a number of pretty conservatories where you can escape from the cold. Take a break from walking by going punting along the scenic Avon River and cruise through the gardens.
Admission: Free
Address: Rolleston Avenue, Christchurch Central City, Christchurch 8013, New Zealand
Opening hours: 7am-6.30pm, Daily
Contact: Christchurch Botanic Gardens website 

Be sure to take those IG-worthy photos as the bars are pretty chio.
Image adapted from: @austinclubchch & @rascal_bar via Instagram
In the evening, we recommend bar hopping in Ōtautahi – Christchurch's CBD area. Austin Club is where live music plays every single night; Rascal has a gorgeous outdoor courtyard where you can get cosy with your partner; and Cascade Bar in Christchurch offers local craft beers on tap. These 3 bars are within 50m of each other so you won't have to wander far.

Image credit: @alpineicesportscentre via Instagram
Ice skating and winter go hand-in-hand. And you don't have to drive hours outside of the city to glide over some ice when Alpine Ice Sports Centre is easily accessible. Plus, you'll already be dressed for the chilly setting. 
Admission: NZD17/pax (~S$14.11) including skates hire
Address: 495 Brougham Street, Opawa, Christchurch 8023, New Zealand
Opening hours: Mon-Fri 10.30am-2.30pm | Sat 10am-12pm, 2pm-4pm | Sun 10.30am-12pm, 2pm-4pm
Contact: Alpine Ice website
---
Day 6 – Christchurch to Lake Tekapo & Mount Cook
---
Now that you've got a taste of city life, it's time once again to marvel at the natural landscapes New Zealand has to offer.

Image adapted from: @traveletpic via Instagram
Drive 2 hours 45 minutes out of Christchurch to Lake Tekapo for a breathtaking view of the southern alps and snow capped mountains. We suggest stealing a quiet moment by the lake before checking out the popular photo spots which are usually pretty crowded with tourists. 
Location: Lake Tekapo on Google Maps

Image credit: @missjacks_xo via Instagram
While you're here, an up close look at the poster perfect Church Of The Good Shepherd is well worth a visit. For something a little more exciting, make your way down to the snow tube park at Tekapo Springs. Open from July to September, here's where you can speed down a snowy slope on a tube – the same ones we use in water parks to go down slides.
Church Of The Good Shepherd
Address: Pioneer Drive, Lake Tekapo 7999, New Zealand
Opening hours: 9am-5pm, Daily
Tekapo Springs
Address: 300 Lakeside Drive, Lake Tekapo 7945, New Zealand
Opening hours: Mon-Fri 11am-7pm | Sat-Sun 10am-7pm
Contact: Tekapo Springs website 

Image credit: @huntersmith_nz via Instagram
Just an hour's drive further from Lake Tekapo lies Mount Cook, also referred to as Aoraki by the locals. During the winter season, the skies here get so dark, making it the perfect spot to stargaze.
The Aoraki Mackenzie International Dark Sky Reserve is where you want to go for your very own starry, starry night. The reserve is protected from any light pollution and is one of only 20 in the entire world.

Image credit: @aorakimackenziedarksky via Instagram
If you're lucky enough, winter months are when you may even be able to see the Southern Lights AKA Aurora Australis.
Location: Aoraki on Google Maps
Contact: Aoraki Mackenzie International Dark Sky Reserve website
---
– Queenstown –
---
Known as the resort town of the southern islands, Queenstown is the home for all adventure sports. Thrill-seekers can do everything from dog sleighing to mountaineering on the Southern Alps. Here are some of the unique winter experiences you can enjoy near Queenstown.
---
Day 7 – Snowshoeing or dog sledding through glaciers
---
Mount Cook to Queenstown is a scenic 3-hour drive through snowy glaciers that'll hype you up for the snow activities awaiting you.

Image credit: @the_headwaters_eco_lodge via Instagram
Of course, there's the usual skiing and snowboarding. But if you want something that requires less effort, try heli snowshoeing at Camp Glenorchy. With hardly any equipment needed, this snow activity is an easy way to explore the glaciers at your own pace. An expert will guide you through a snowshoe circuit that overlooks Mount Earnslaw.
Just before the sun sets, a helicopter will arrive to give you a ride back to the valley floor. So, you get to enjoy a bird's-eye view of the landscape too.
Rates: From NZD950/pax (~S$788.76)
Address: 42 Oban Street, Glenorchy 9372, New Zealand
Contact: Camp Glenorchy website 

Image credit: UnderDog New Zealand Sled Dog Tours via Facebook
Another winter activity that absolutely slays is dog sledding. Explore the snowy mountains with cute arctic sled dogs leading the way. UnderDog New Zealand offers a 1.5-hour ride where you get to either drive your own team of canines or sit in a basket while an expert guides the entourage. You'll even get to learn a little bit about the Alaskan and Siberian huskies.
Rates: From NZD265/pax (~S$220.02)
Contact: UnderDog New Zealand website
---
Day 8 – Mountainside onsen hot pool in Queenstown
---

Image credit: Air New Zealand
After an entire week of adventures in New Zealand, we're sure all you want to do on your last day is to chill. Onsen Hot Pool Queenstown is only a 10-minute drive from Queenstown city centre. Rent one of the outdoor hot tubs, sit back, and relax as you soak in the warm water and mountain views.
This sets you up for your flight back to Singapore with a transit in Auckland. The total journey home is 14 hours 50 minutes so feel free to take it easy on your last day.
Admission: NZD87.50/adult (~S$72.65) | NZD20/child (~S$16.61)
Address: 162 Arthurs Point Road, Arthurs Point, Queenstown 9371, New Zealand
Opening hours: 9am-11pm, Daily
Contact: Onsen website 
---
Plan your New Zealand winter holiday
---
If this 8-day New Zealand winter itinerary has got you excited about experiencing winter in the middle of the year, then get planning. To ensure a smooth holiday, make your bookings in advance, especially for flights and tours.
New Zealand might seem like quite a distance away but you can easily take a direct flight from Singapore to Auckland via Air New Zealand, and thereafter conveniently get connecting flights to Rotorua, Christchurch, and Queenstown. There are 2 flights departing from Changi Airport daily so, all you need to do is catch a wink and you'd have landed in a different continent after 9 hours-ish. 

The premium economy seats recline 50% more than regular Economy seats.
Image credit: Air New Zealand
You may want to consider their Premium Economy seats for this long-haul flight where you'll get to enjoy more personal space and leg room, as well as a complimentary meal and drinks from a special menu featuring fresh NZ produce and premium wines.
It also includes 2 pieces of checked baggage of up to 23kg each – useful if you're travelling with kids or just packing lots of winter wear to keep warm. Even for the carry on luggage, you're allowed an extra bag, up from the 1 allowed in Economy.
Winter is coming! Start making plans for your June holidays and latter half of 2023. The best part is, we've already planned the full itinerary for you. So, all that's left to do is book your flights and pack your bags.
---
This post was brought to you by Air New Zealand.
Cover image adapted from: @matarikiresidence, @hobbitontours & @the_headwaters_eco_lodge via Instagram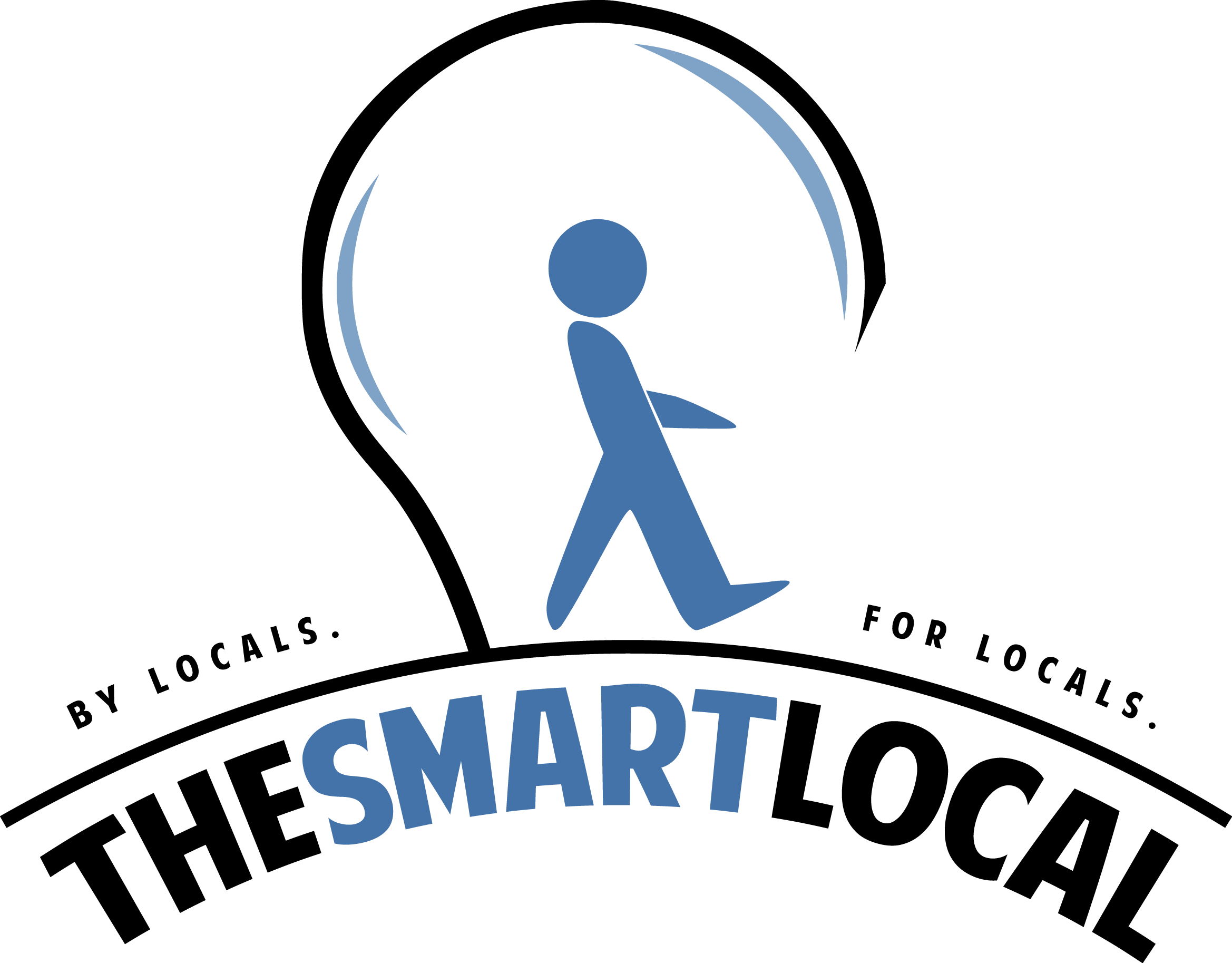 Drop us your email so you won't miss the latest news.