Budget things to do in Seoul for under $10
---
I've never really been a fan of K-pop, and the only K-actor I can name is Song Joong Ki. But even without riding on the K-pop culture hype, Korea is somewhere I'll return to time and time again because there's simply so much to do – and, activities there don't always have to cost a lot.
Of course, you can visit all the theme parks and splurge on lavish skincare and beauty treatments. But here's what I love about Seoul: despite being a fairly popular tourist destination, the city has a budget-friendly side to it with hostels under $50/pax and plenty of free things to do. 
As long as you have a $10 budget per activity, here are 10 fun and budget-friendly things you can do in Seoul.
---
1. Sip on frappes at one of the prettiest Starbucks in Korea
---

Image credit: @as_kaa16 via Instagram
If Paris is the city of love, Seoul might very well be the city of coffee. You can find amazing coffee anywhere, and I can never say no to a hit of caffeine from popular chains like Ediya or Paik's. Still, for Starbies fans out there, know that good ol' Starbucks can be found all over the streets of the city as well. And, they don't look like your average coffee joint. 

Image credit: @yatichoc_cinta via Instagram
Check out Starbucks at Seoul Wave Centre for a frappe with a view of the Han River. The floating structure is connected to the land via a bridge and within lies a 2-storey Starbies with giant windows. Prices here for a drinks here are slightly cheaper than Singapore too, with Frappes available from ₩5,900 (~S$6.20) for a Tall size.
The best time to visit is during sunset but if that's too late for a caffeine dose, they also have plenty of other drinks, desserts, and pastries you can order while catching the golden hour.
Address: 145-35 Jamwon-ro, Seocho-gu, Seoul, South Korea
Opening hours: Mon-Fri 8am-11pm | Sat 7.30am-11pm | Sun 7.30am-9pm
Contact: +82 1522-3232 | Starbucks Korea website
---
2. Learn how to make kimchi in Korea's first Kimchi Museum 
---

Image credit: @adehl.b via Instagram
Kimchi is the classic Korean side dish we've all come to know and love – especially since they're available free and free-flow in so many restaurants. If you crave the taste of authentic kimchi, learn how to make your own at Museum Kimchikan, Korea's first kimchi museum.

Image credit: @alessiasmadeoftea via Instagram
With entry priced at just ₩5,000 (~S$5.20) or S$3.95 when you book on Klook, this museum offers guided tours 4 times a day at 11am, 2pm, 3pm, and 4pm. You'll learn about the variations of the picked dish from all over Korea, taste some, and of course, enjoy a kimchi making experience at a fraction of the price of many cooking classes out there. 
ADMISSION FEE
From S$3.95
35-4 Insadong-gil, Jongno-gu, Seoul, South Korea
Opening Hours:
Tuesday 10:00-18:00

Show More Timings
| | |
| --- | --- |
| Monday | 10:00 AM-06:00 PM |
| Tuesday | 10:00 AM-06:00 PM |
| Wednesday | 10:00 AM-06:00 PM |
| Thursday | 10:00 AM-06:00 PM |
| Friday | 10:00 AM-06:00 PM |
| Saturday | 10:00 AM-06:00 PM |
| Sunday | Closed |
---
3. Spend a day at the largest zoo in South Korea
---

Image credit: @seoul.zoo.animal.story via Instagram
It's no secret that touristy attractions can be expensive, but that's not the case for Seoul Grand Park. While technically located on the outskirts of Seoul, this gorgeous park can be accessed by a 20-30 minute train ride from Seoul station. 

Image credit: @elephant_hope via Instagram
Imagine Mandai Wildlife Reserve but 35 times bigger and you'll get an idea of the sheer size of this place. Within this monstrous park lies Seoul Land theme park, a small recreational forest, a themed garden, and the iconic Seoul Zoo. The zoo's themed by regions with areas inspired by Australia, South America, and Africa, with all sorts of animals including antelopes, lamas, and tigers. 

Image credit: @stephenmh_photograph via Instagram
Perfect for budget travellers, entry to the zoo costs an affordable ₩5,000 (~S$5.20). You can also choose to top up ₩6,000 (~S$6.70) for a ride on the ski lift for a bird's-eye view of the park, or ₩1,000 (~S$1) for a bundle ticket that also includes entry to the nearby Theme Garden. 
ADMISSION FEE
From ₩5,000, ~S$5.20
102 Daegongwongwangjang-ro, Munwon-dong, Gwacheon-si, Gyeonggi-do, South Korea
Opening Hours:
Tuesday 09:00-19:00

Show More Timings
| | |
| --- | --- |
| Monday | 09:00 AM-07:00 PM |
| Tuesday | 09:00 AM-07:00 PM |
| Wednesday | 09:00 AM-07:00 PM |
| Thursday | 09:00 AM-07:00 PM |
| Friday | 09:00 AM-07:00 PM |
| Saturday | 09:00 AM-07:00 PM |
| Sunday | 09:00 AM-07:00 PM |
---
4. Cycle around Yeouido Park & have an instant noodle picnic
---

Image credit: Agoda
Han River Yeouido Park, also known as Yeouido Hangang park, is one of the best places to spend a day outdoors. Don't take it from us, take it from the many locals that flock to the park, particularly during Spring and Autumn, when the trees colour up.

Image credit: @sherriegarcia via Instagram
It only makes sense to cycle around a park this pretty, so grab a bike (from ₩3,000/hour, ~S$3.20) from one rental kiosks outside Yeouinaru Station. Pedal to your heart's content as you join the locals on the well-paved tracks along the river while enjoying the view of the skyline.

Image credit: 마린보이 via Google Maps
Once you inevitably get hungry from all that cardio, pop by one of the convenience stores around. CU near Yeouidaebang Bridge is a great option for instant noodles and other snacks Enjoy your food on a park bench, or do it like the Koreans by renting a picnic mat (~₩5,000, ~S$5.20) from a pop-up vendor.

Image credit: @ferry.kanok via Instagram
Address: 68 Yeouigongwon-ro, Yeongdeungpo-gu, Seoul, South Korea
Opening hours: 24/7
Contact: +82 2-761-4078
---
5. Win a prize at a claw machine from $0.52/game
---

Image credit: @samjung_tower via Instagram
Now, it doesn't matter which part of Seoul you're in – most claw machine arcades go from just ₩500 (~S$0.50) per game, much cheaper than in Singapore where it's typically S$1-3/game. If it's your first time here, know that the plushies here are said to be fairly easy to win!

Image credit: @jiyunijiyun131 via Instagram
Popular arcades include Zzang Games and Game Plaza but you can pretty much find smaller arcades all around Seoul. Be sure to try their pellet gun shooters and punching machines (both ~₩1,000, ~S$1) or watch the pros play Pump It Up Prime.
---
6. Get your fortune told based on your MBTI in Hongdae
---

Image credit: Necessary_Meringue51 via Reddit
Move over blood type analyses, MBTI readings are the hottest trend in Seoul right now. In Hongdae, there's a MBTI capsule machine store where you can essentially get your fortune read for a dollar, or ~₩1,000. 
Find a machine labelled with your MBTI and insert a token. You'll receive a plastic ball with a note in it. The fun part? You get to smash it open with a wooden hammer. Everything's in Korean but you can easily get your fortune translated on Google Lens. All for a dollar!
Address: 365-1 Seogyo-dong Mapo- Gu, Seoul, South Korea
Opening hours: 10am-10pm, Daily
---
7. Spend an afternoon at a gorgeous aquarium cafe
---

Image credit: @aquagarden_korea via Instagram
If you're tired of "normie" cafes, Aqua Garden Cafe one ought to impress with rows of beautifully scaped fish tanks and cascading waterfalls. Best of all, all you need to do is buy a dessert or drink (from ₩8,500, ~S$8.90) for entry.
You don't have to be an avid aquascaper to appreciate the gorgeous tanks filled with life from cichlids to rare blue lobsters. Each scape is different, so take your pick and enjoy your food in front of your favourite tank.

Image credit: @aly.foodie via Instagram
Address: 29, Sincheon-dong, Songpa-gu, Seoul, South Korea
Opening hours: 10.30am-10pm, Daily
Contact: +82 50-71469-8440
---
8. Purchase skincare from Baviphat in Myeongdong
---

Image credit: @AKILO SIMZ via Google Maps
No visit to Korea is complete without skincare shopping. But apart from visiting the usual suspects like Olive Young, you'll also want to pay a visit to budget skincare stores like Baviphat and All Mask Story, which sell skincare like CoSRX, Beauty Of Joseon, and even Laneige at a discount. 

Image credit: スピリチュアルカウンセラーあい via Google Maps
You can find them along the streets of Myeongdong; they usually sport large discount signboards. 
There's some debate about whether these products are authentic, but based on personal experiences and many online reviews, their stuff seems legit, and QR codes for authenticity are said to match.  
Pro tip: Remember to bring your passport along as you can get instant tax rebates for expenses over ₩30,000 (~S$31) at most stores.
Baviphat
Address: 53-1 Myeong-dong 2(i)-ga, Jung-gu, Seoul, South Korea
Opening hours: 10.30am-10pm, Daily
All Mask Story
Address: 3-1 Myeongdong-gil, Jung-gu, Seoul, South Korea
Opening hours: 9am-11pm, Daily
Contact: +82 2-3789-5553
---
9. Snap pics with your BFF at a photo booth filled with props
---

Image credit: @love_munda_0927 via Instagram
Neoprint experience for just $2? We're all for it. Photo Signature is one of the largest chain studios in Korea with photo strips priced from just ₩2,000 – props included. Whether you're with your BFF or boo, swing by to snap some cute selfies to keep for the memories. 

Image credit: @minju_224 via Instagram
The only downside is that everything is in Korean but that's nothing a little Google Lens action can't solve. You may also have some trouble finding "Photo Signature" on regular search, so try "포토시그니처" on Naver Maps or head to their website to find an outlet near you instead.

Image credit: @96.05.24_ via Instagram
Address: Full list of Photo Signature outlets
Contact: Photo Signature website
---
10. End the day at affordable bars like Thursday Party & La Luz
---
It's no secret that the residents of Seoul party hard, with areas like Gangnam and Hongdae humming with activities once the sun sets. It's not just on Fridays; even during weekdays, clubs and bars are open till late. Better news for party animals: cheap drinks and games are aplenty since Korea doesn't have the same *cough* alcohol tax that Singapore does. 

Image adapted from: @p_vasooool & @seri_kitchen_siyul via Instagram
We're talking beer pints from ₩3,000 (~S$3.10) at Thursday Party – a chain bar with games like beer pong and darts. It's well-loved among students and foreigners alike, and they stay open till as late as 5am. 

Image adapted from: @ae.y.k via Instagram
For a wider variety of games, there's also La Luz in Hongdae with a vintage carnival theme and cocktails from ₩5,000 (~S$5.20). It's a favourite of mine and you'll love it too if you're an arcade fanatic. All arcade games in the bar are free for customers, including first-person shooters, dancing games, and Bishi Bashi. 
P.S. There are several clubs that offer free entry like Club FF. It's best to ask your hotel concierge or Airbnb host for the latest dibs. 
La Luz
Address: 406-3 Seogyo-dong, Mapo-gu, Seoul, South Korea
Opening hours: 5pm-3am, Daily
Contact: +82 010-9738-7557 | La Luz Instagram
---
Budget things to do in Seoul, South Korea
---
There's little to worry about even if you're on a shoestring budget. South Korea can definitely be explored with a tight wallet, especially since there's also the new budget T'way airlines with prices from just S$158 one-way.
For more things to do in Korea:
---
Cover image adapted from: @ferry.kanok, @stephenmh_photograph, @aquagarden_korea via Instagram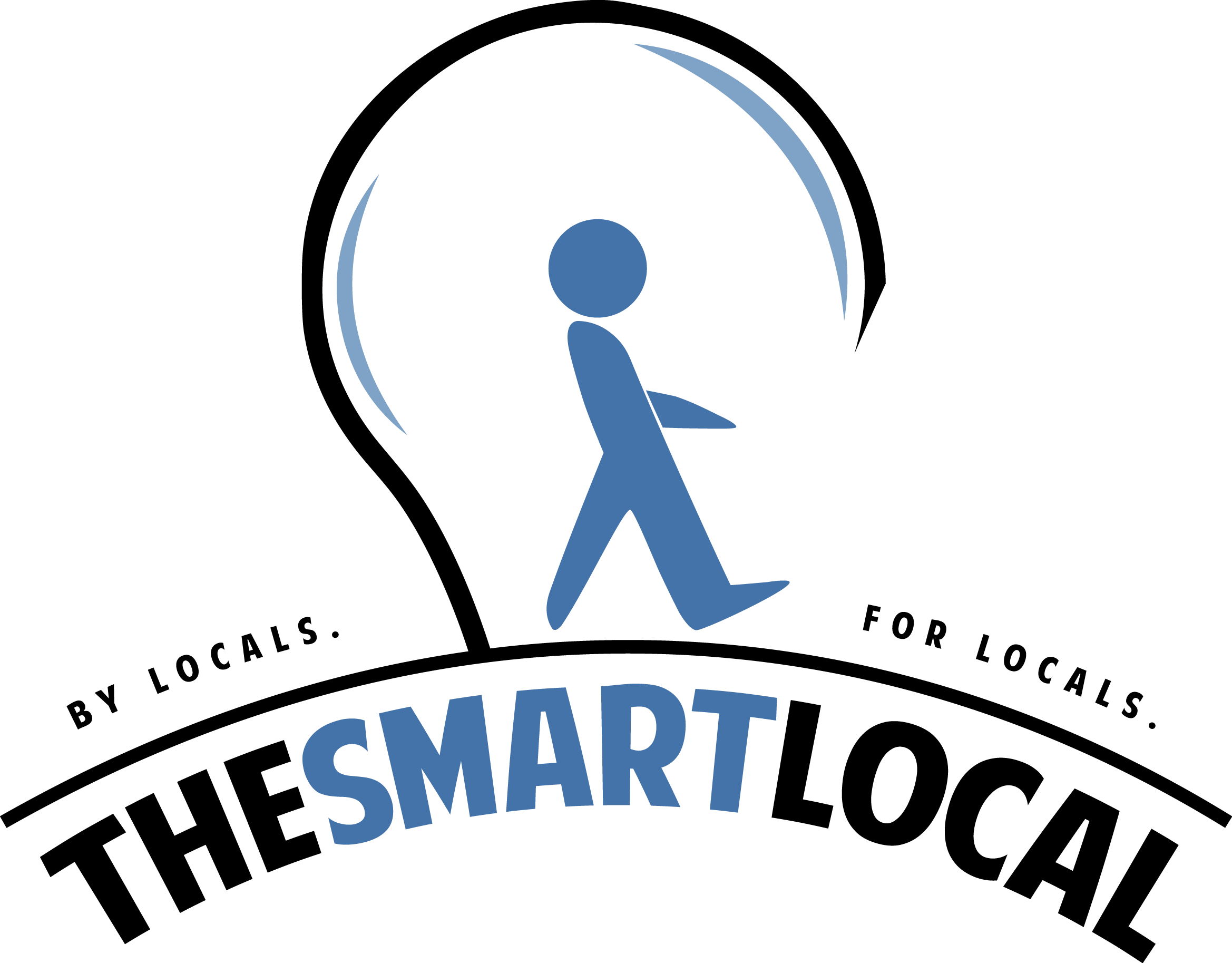 Drop us your email so you won't miss the latest news.